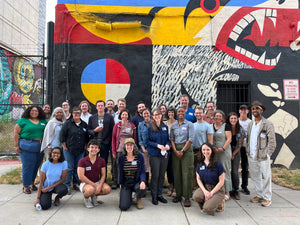 As the House and Senate Agriculture Committees are busy working on their respective first drafts of the 2023 Farm Bill, farmers and advocates took an important opportunity to speak to Members of Congress about improved agriculture policy needs. Last week, NSAC hosted farmers, ranchers, and food system advocates from six states, who collectively attended nearly 20 meetings with Congressional offices and USDA officials, to share their stories and call for stronger, better-funded sustainable agriculture programs in the next farm bill. "Fly-in" participants traveled to Washington DC from all over the country during the busy early summer season on their farms...
---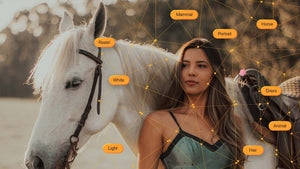 ON1 has introduced an exciting new AI photo organizer, ON1 Photo Keyword AI 2023. This application harnesses the power of machine learning to make your photos easily discoverable and organized. As a leading provider of innovative photo editing software apps, ON1 focuses on photographers, and they understand the challenges we all face when organizing our extensive photo collections. With ON1 Photo Keyword AI, it's a highly simple-to-use solution that leverages AI technology to streamline these time-consuming tasks, like searching and tagging photos, allowing photographers to focus on their favorite images. Key Features in Photo Keyword AI Automatic Keyword Generation and...
---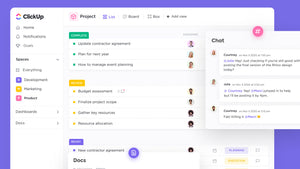 Screenshot: ClickUp Views / ClickUp Project management tools help get jobs done. They provide useful information through various reports, and by keeping all information about a project in one place, these tools reduce confusion, enhance collaboration, and ultimately, contribute to the success of projects. Explore Project Management Tools   Table of content: What's a Project Management Tool? Best Project Management Tools Related articles FAQ What is a Project Management Tool? Think of a project management tool as a helpful buddy for teams to plan, carry out, and keep an eye on their projects. It's like a guide from the start...
---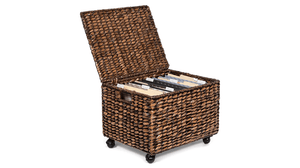 Many businesses still house significant amounts of essential paperwork that can't be destroyed in short to medium term. If you are looking for a way to organize and store your important documents, banker boxes are a good option. There are a variety of banker boxes to choose from, ranging from lockable heavy-duty file storage boxes for extra security to simple and stylish file storage boxes with lids. The file storage boxes also come in a variety of materials, colors, sizes, and designs, making finding the right boxes for your business a daunting task. However, we have done our best to...
---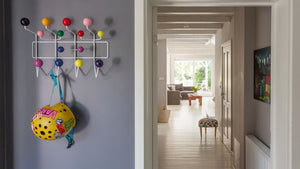 Experts share their go-to tricks for decluttering the mess-prone area By Anna Kocharian There's an unspoken rule that an entryway should serve as a drop-off point for all sorts of gear—shoes, coats, mail, and keys are just the start. And while some homes have a mudroom, hall closet, or garage with dedicated storage, others lack the necessary framework for concealing clutter. With that in mind, we turned to professional organizers for their tried-and-true tips for bringing a little more method to the madness that can be a home's entry. Start With a Plan In a mudroom or entryway, function should...