• BlogPosts • CatchingUpWithTheKelhnofers • CatchingUpWithTheKelnhofers • Lifestyle • WorkingMom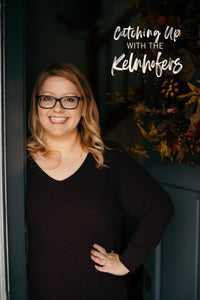 I have to start off by apologizing for a preview recommendation in the 'Amazon Item You Didn't Know You Needed' section. I know how much you guys love those recommendations and finds. And I love sharing them.  But after setting up and using the Kitchen wrap organizer I recommended, I ended up returning it.  So to everyone who got it. Sorry. If you haven't purchased it yet, don't! Maybe it was a user error? I set it up (actually, I had Nick set it up) and put it in the pantry where I was going to put all my kitchen...
---
• 1 • 2 • 3 • BlogPosts • De • OrganizingHabits • OrganizingTips • SimpleOrganizing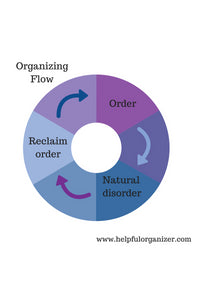 It's piles of mail, heaps of clothes, and a tangled mess of adapters and earbuds. So how do we get rid of it? Clutter buster tip #1 Reclaim order often and ask yourself two questions: What decisions do I need to make in order to get rid of this clutter? What actions do I need to take to reclaim order? Reclaiming order is the process it takes for us to create order after we've made a mess of things. For example if all the laundry was clean and put away, how long would it take for more dirty laundry to...