• Habits • Motivation • Productivity • Stuck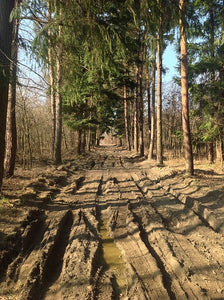 The other day I read a quote: "Choose your rut wisely. You might be in it for a while." While this statement is funny, it is also a bit of a wakeup call. Every day we make choices. Often, we choose behaviors that are the "paths of least resistance." It is human nature to gravitate toward things that are simple and pleasant. Unfortunately, doing what is easy today doesn't always serve us well in the long run. Repeatedly choosing to avoid tasks that are challenging, tricky, stressful, or otherwise uncomfortable can become a pattern of behavior from which it becomes...
---
• Organizing • Productivity • SpacePlanning • Thoughts • Tips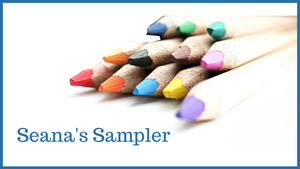 I hope you'll enjoy perusing this content and come away with something you like! Seana's Sampler *     *     * Resource I'm Enjoying On the third Tuesday of the month, I co-host an online chat group called "Minimal Quest." We gather for an hour on the third Tuesday of the month to discuss pursuing minimalism and a more organized lifestyle. Each month, three Professionals Organizers (including me) share facts, advice, and strategies for identifying and focusing on what matters most, while eliminating anything that distracts from it. This month, we will be talking about what to do with memorabilia that you...
---
• Procrastinating • Procrastination • Productivity • TimeManagement • VirtualOrganizing
We do well for a few days, but then old habits set back in, or we get frustrated with our lack of apparent progress. Nothing goes fast enough. If you face a small setback at this point, it may be enough to stop working on what you wanted to accomplish in the first place. Thankfully there's something you can do to greatly improve your chances of success. Accountability. Procrastinating is a habit and you can get out of it and turn yourself into the motivated and productive version of yourself you want to be. Click To Tweet Track Your Progress ...
---
• Internet • Meta • POP • Productivity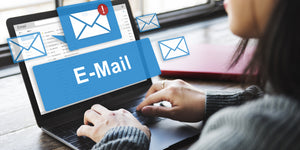 Since claiming the crown, it's showing no signs of slowing down. Today, the service boasts more than one billion users. The other go-to free email provider is Yahoo Mail. Sure, its user numbers pale into insignificance compared with Gmail (it had around 255 million at the start of 2018), but it's still one of the most recognizable global email brands. But what other free email providers are out there? If you don't want a Gmail or Yahoo account, here is a list of the best email services you can choose from. 1. Microsoft Outlook Outlook terminology is confusing. Microsoft has...