• Cleaning • Mindset • OrganizingTips • Sorting • VirtualOrganizing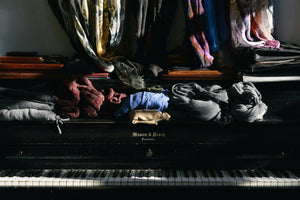 I am a naturally organized person.  It comes very easily to me. Many people find getting and staying organized difficult.  You will enjoy reading my guest blogger's article on how to become neat by Sophia Perry of Arizona Moving Professionals. Trust me when I tell you that a messy person can learn to be neat. As a former slob who daily transferred a ginormous pile of semi-dirty clothes from bed (when it's sleep time) to the work desk, and vice versa, I can tell you, you too can transform. I don't even know how it used to get to the...
---
• 1 • 2 • 3 • BlogPosts • De • OrganizingHabits • OrganizingTips • SimpleOrganizing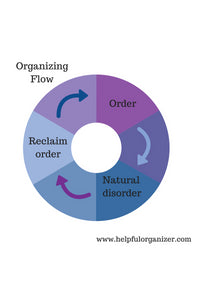 It's piles of mail, heaps of clothes, and a tangled mess of adapters and earbuds. So how do we get rid of it? Clutter buster tip #1 Reclaim order often and ask yourself two questions: What decisions do I need to make in order to get rid of this clutter? What actions do I need to take to reclaim order? Reclaiming order is the process it takes for us to create order after we've made a mess of things. For example if all the laundry was clean and put away, how long would it take for more dirty laundry to...