• FoilPacketRecipes • Food • GrillMeals • RecipeLists • WeeknightDinners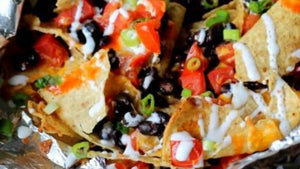 s https://rumble.com/embed/v7dbih/?pub=7gve No matter what time of the year, foil packet recipes are always in season. Taking the fuss out of cooking, especially when it comes to dinner recipes, foil packets can be baked, roasted, grilled, or tossed over an open campfire. Who says camping food is only hotdogs and roasted marshmallows? Simply load up the camper kitchen with your favorite flavor combinations, make sure the packs are completely sealed, cook, and enjoy some campfire meals. When cooking your tin foil packet meal, be sure to use a heavy duty aluminum foil. This will prevent tearing and the wonderful juices...
---
• Agriculture • Farmers • Food • Health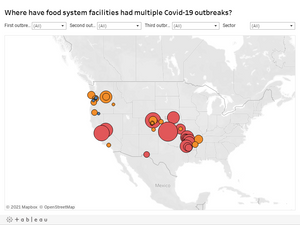 This story was originally published by the Food and Environment Reporting Network and is reproduced here as part of the Climate Desk collaboration. For weeks last spring, as the COVID-19 pandemic spread, the country was gripped by fear of potential food shortages. As speculation arose about widespread meat shortages, Americans started panic buying. Shoppers worried they would contract the virus from food shipped from countries with high infection rates. These concerns were never borne out. But they distracted from a much more significant crisis underway in the food system: By the time butcher counters were facing an actual meat shortage, scores...