• Agriculture • Farmers • Food • Health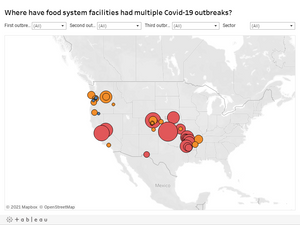 This story was originally published by the Food and Environment Reporting Network and is reproduced here as part of the Climate Desk collaboration. For weeks last spring, as the COVID-19 pandemic spread, the country was gripped by fear of potential food shortages. As speculation arose about widespread meat shortages, Americans started panic buying. Shoppers worried they would contract the virus from food shipped from countries with high infection rates. These concerns were never borne out. But they distracted from a much more significant crisis underway in the food system: By the time butcher counters were facing an actual meat shortage, scores...
---
• Agriculture • Coronavirus • CoronavirusUpdates • Immigration • WeekendReads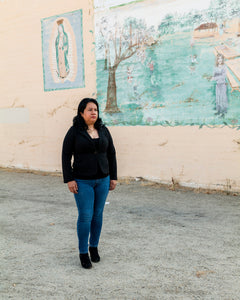 It was still dark outside when Veronica Perez arrived at Primex Farms, a nut packing facility in Kern County, California. Crickets murmured from the almond and pistachio groves stretching for miles in either direction. Inside the double doors, Perez, 43, usually stands next to other nut sorters alongside a conveyor belt and picks out the unseemly pistachios. But on June 25, at 4:30 a.m., Perez didn't go in. Instead, for the next five hours, she and her colleagues formed a picket line. Some 30 employees joined on foot, with more circling and honking in their cars. They held homemade signs with the...