Here are some cute and easy back-to-school/work sewing projects with free patterns and tutorials to get you organized and ready for a new school year. Corral those school supplies with pencil cases, pouches and containers made simple with a printable pdf. Maybe you are just returning to work and need to organize your space, need a cute mask to go with your favorite top, or maybe you want to surprise a deserving teacher with a hand made gift. Keep reading to find the inspiration you need for fall.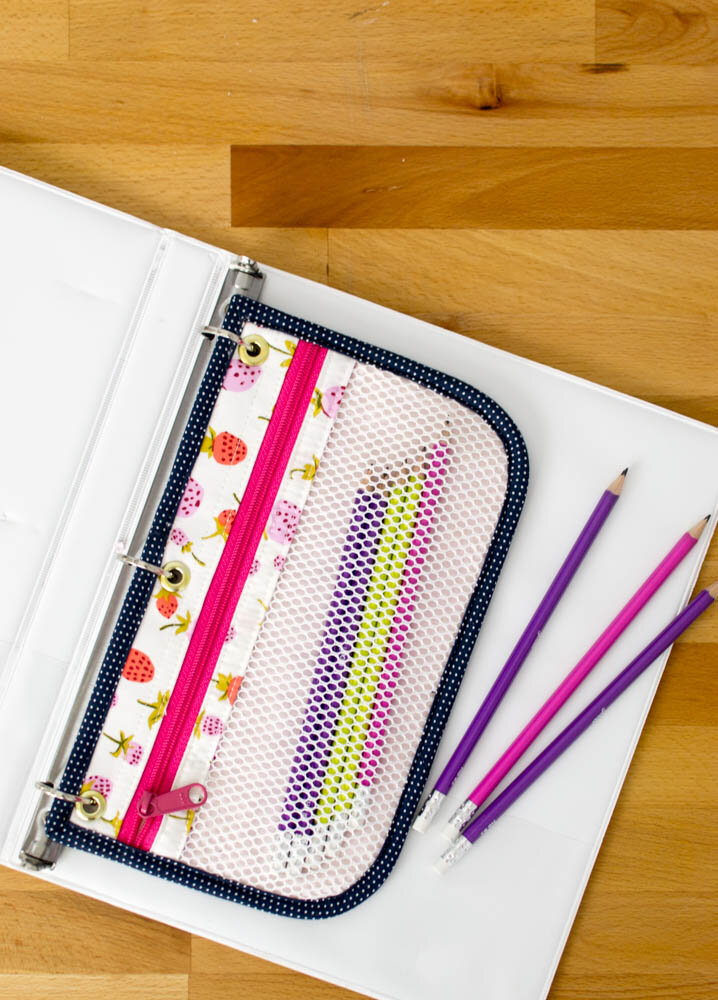 Everyone likes to start a new school year on the right foot. Organizing your supplies is a great first step. This 3-Ring Pencil Pouch is so handy to keep inside a binder. Pens, pencils and scissors are accessible, and if you make it with mesh or vinyl, easy to locate too!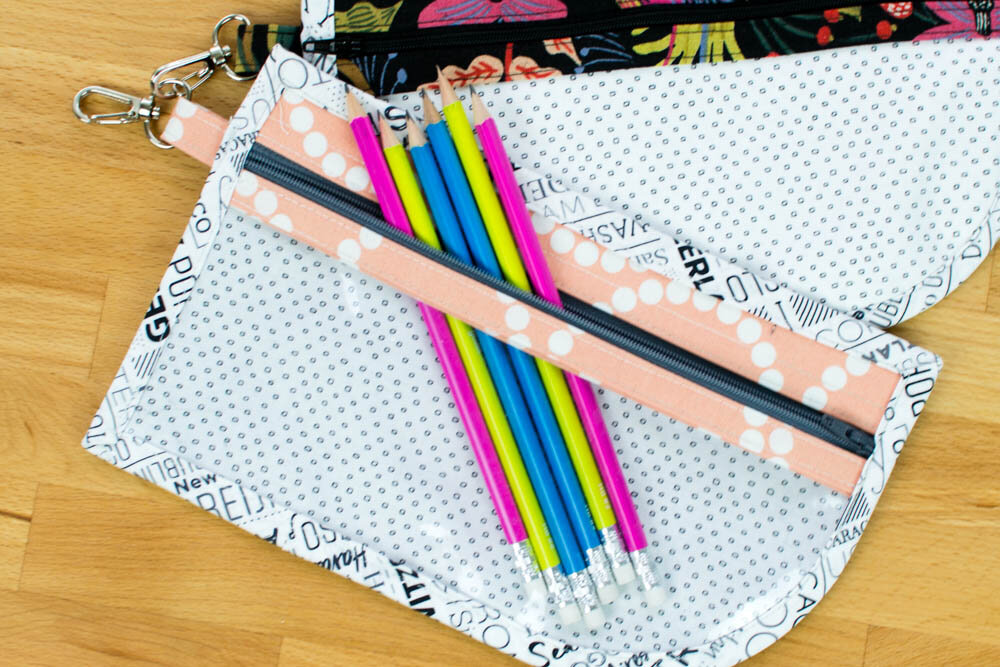 These Clippie Zippies zipper pouches are another great way to store your supplies. They're perfect to clip onto the handle or pocket of your bag so whatever is inside doesn't fall down to the bottom and get lost.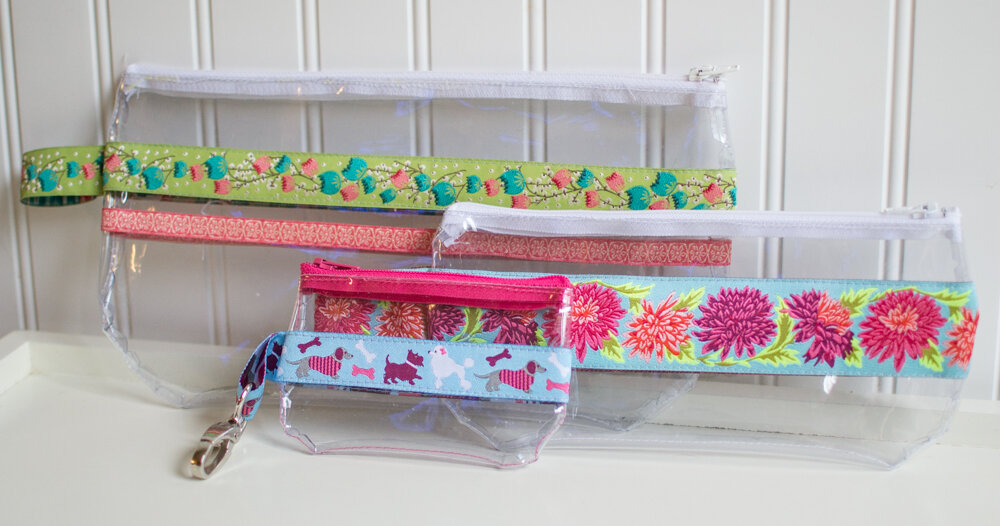 Speaking of getting lost, does anyone else lose their keys when you're trying to get out the door on a busy morning? Then this Vinyl and Ribbon Pouch will come in handy. Slip your key ring through the loop and your phone or the kids' lunch money can be zipped safely inside.
If lunch money is in danger of getting lost just like the keys, this Lunch Money Cuff is perfect. And here is a simplified version without the inlaid zipper.
Here's another clever pencil case with a loop. The Oilcloth Pencil Case is ideal for colored pencils, crayons or paints because its so easy to clean. Just use a damp cloth to make it look new again.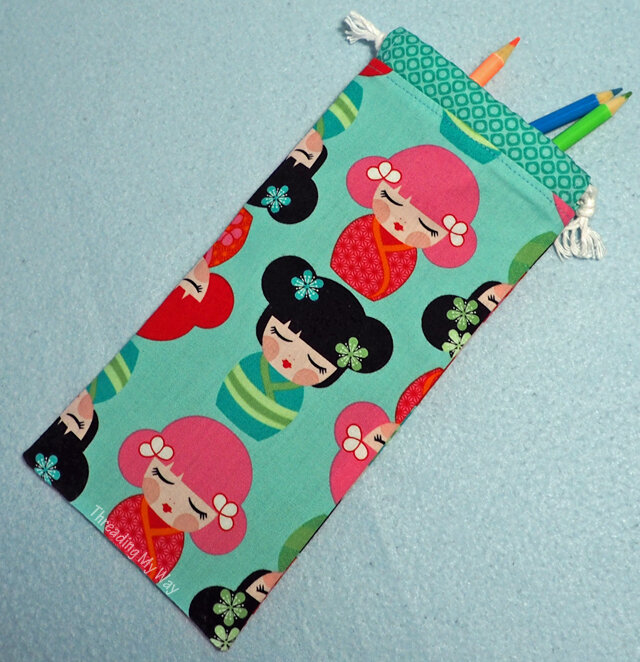 This darling Easy Sew Pencil Case by Pam from Threading My Way is perfect if you're looking for a project without a zipper, or if you don't have the right size zipper on hand.
Each of my kids has been asked to supply pencils to their schools. After supply shopping, we had A LOT of pencils in the house! Here's a pencil case that will hold more than a few of those pencils from byAnnie's. She calls it the Pencil Case for Lola. I love the matching zipper pulls and trim pieces that make it look as pulled-together as that crisp school uniform.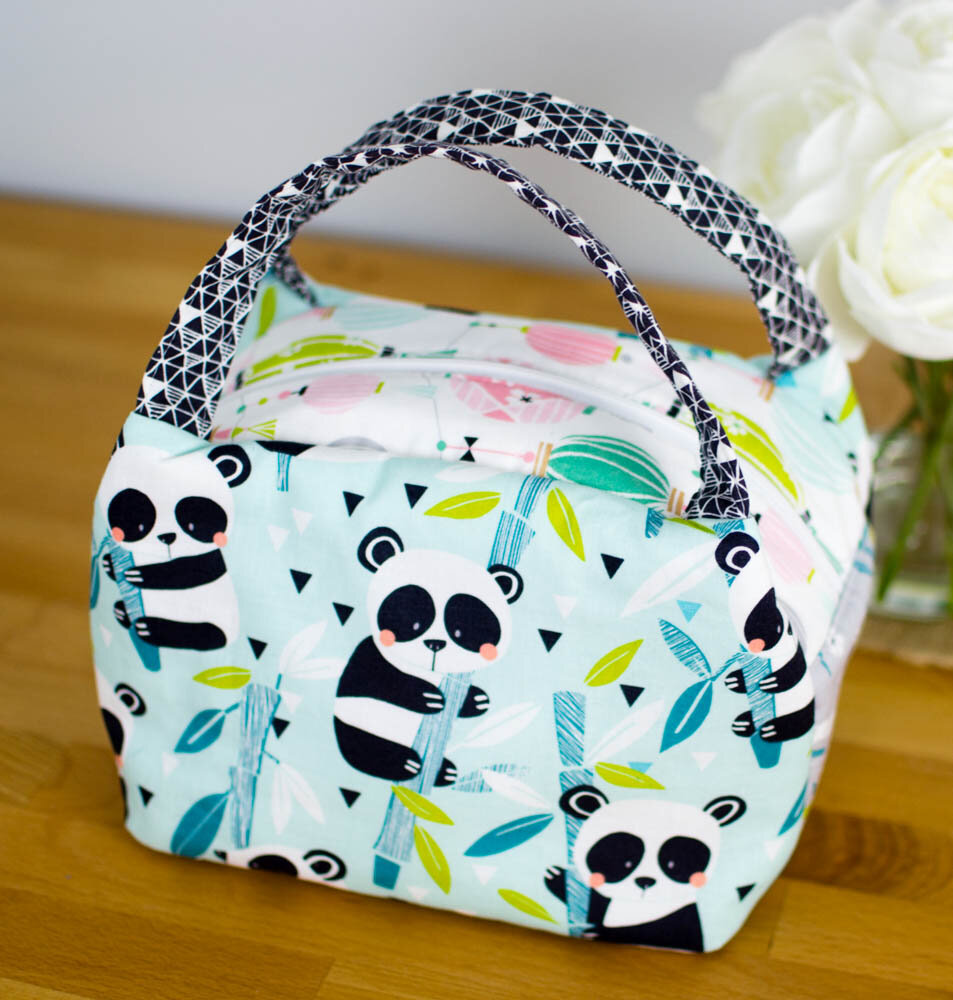 Before the excited students get out the door, they need to pack a lunch. The Chubby Lunch Tote is bound to make a great conversation starter at school on their first day. Especially if it's made in an adorable fabric like this one from Maude Asbury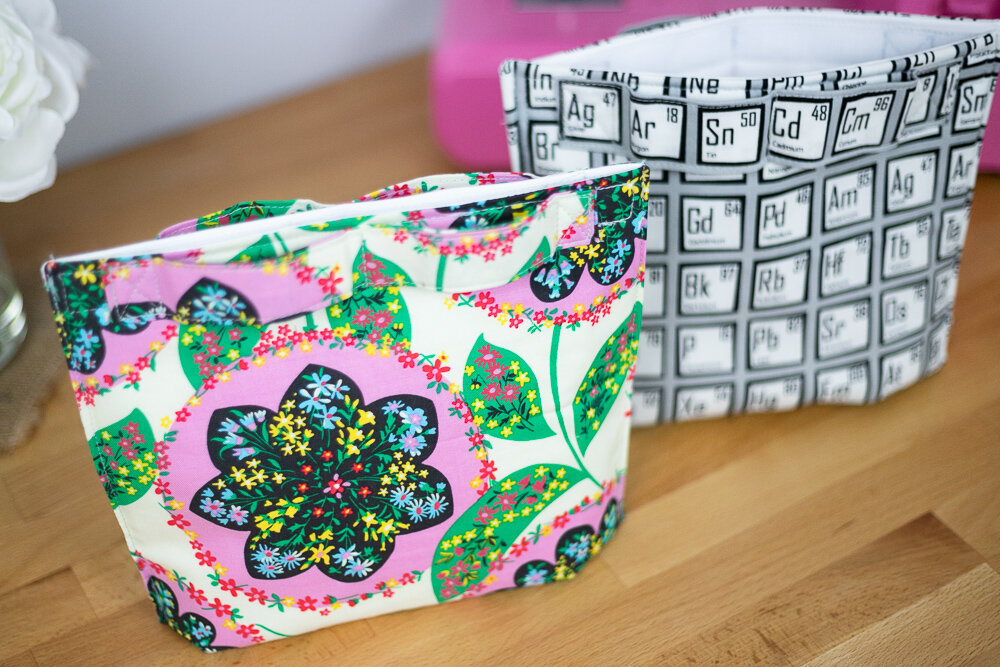 Here's another Easy Peasy Lunch Bag that will help them (or you) get noticed on your first day. It's insulated and has a secure hook and loop closure, plus I designed it to be more compact than many others for when space is at a premium in your bag.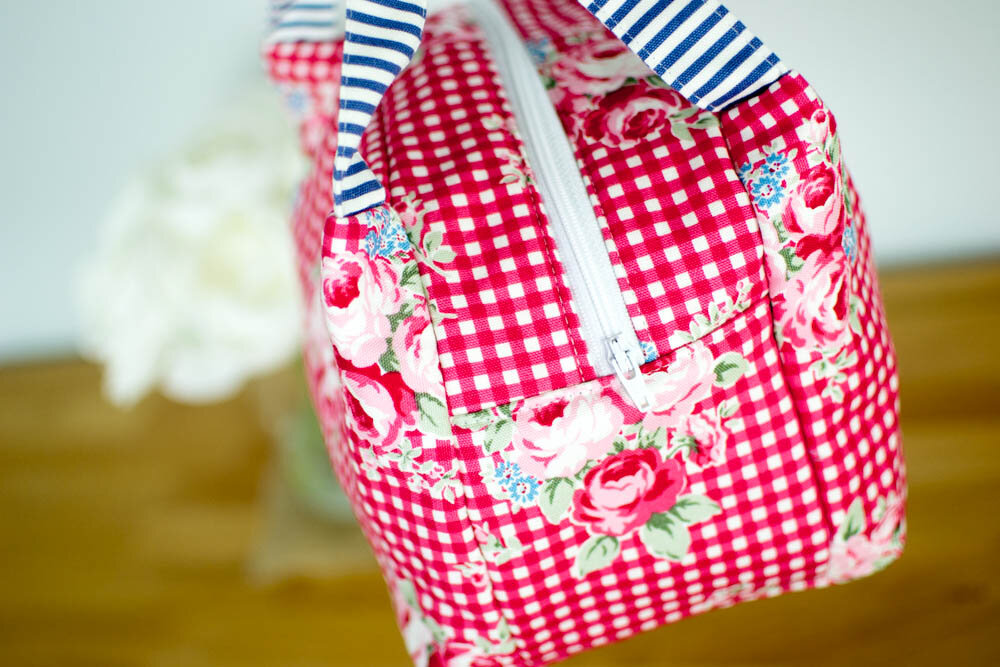 Here's another version of the Chubby Lunch Tote. Don't let the kids have all the fun. Make one for you too!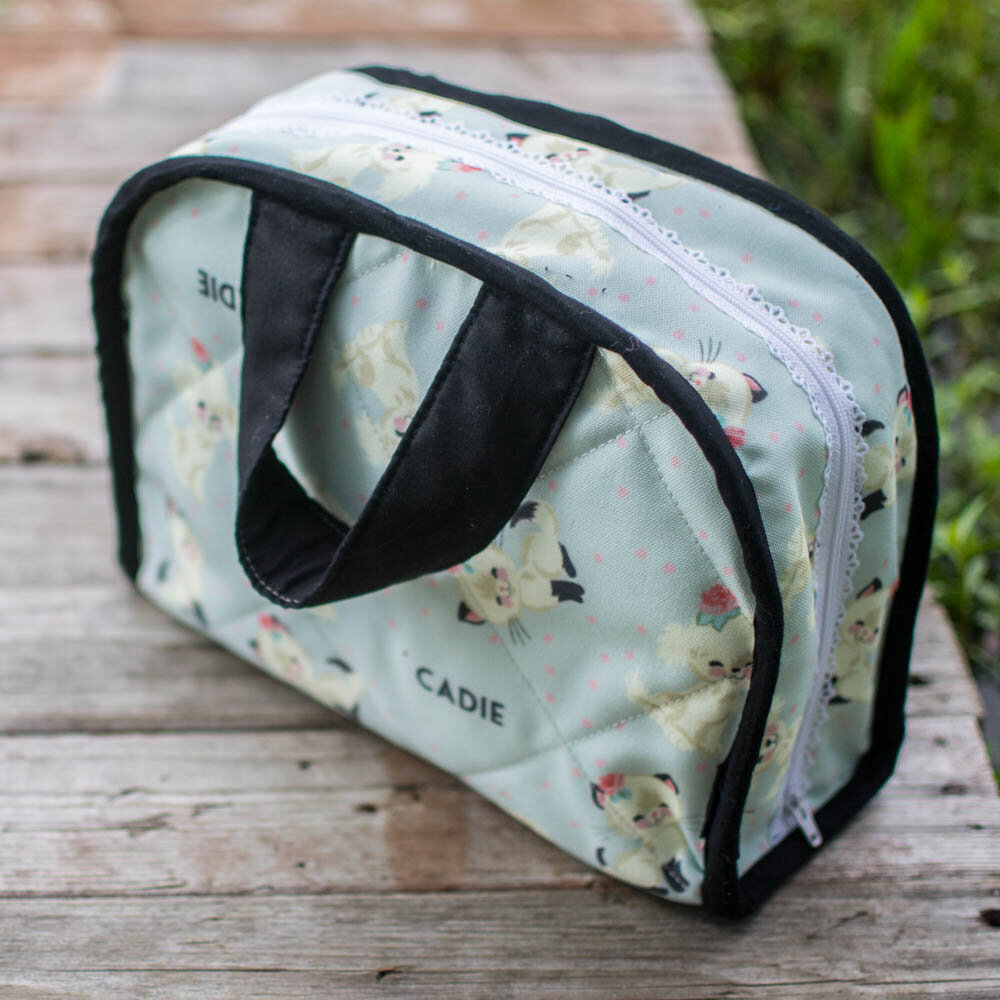 If you have some taller items to pack, you might like this DIY Toaster Lunchbox. I love the touch of lace trimming the zipper. Of course, any type of low profile trim could be used, or skip it for a more tailored version.
As you set up your desk or workspace on the first day back, Jill's Upright Zip-It-Up Pencil Case might be the perfect storage solution for your desktop. Having them upright makes it easy to reach in and grab the right pen or the right paintbrush.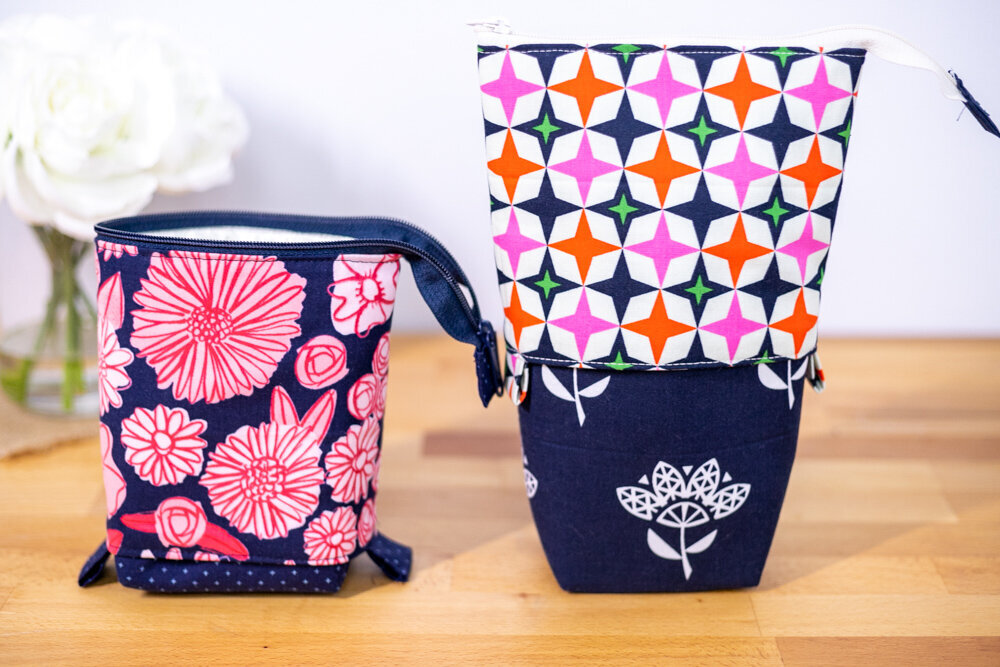 The Stand Up Pencil and Tool Pouch is a great way to keep your scissors, rotary cutter, and ruler within reach, and perfect to grab and go. When collapsed, it's just the right size to carry new crayons. Remember to line this one in a slippery fabric so it's easy to get your tools in and out.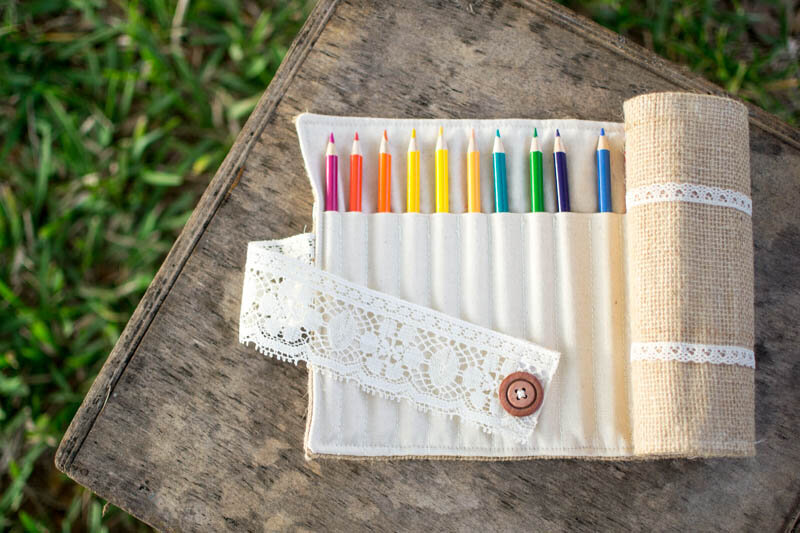 This Pretty Colored Pencil Roll is perfect for an aspiring artist to take to art class or for those of us who color to relax. Also satisfying if you just love to see sharp pencils lined up neatly. Whatever makes you happy!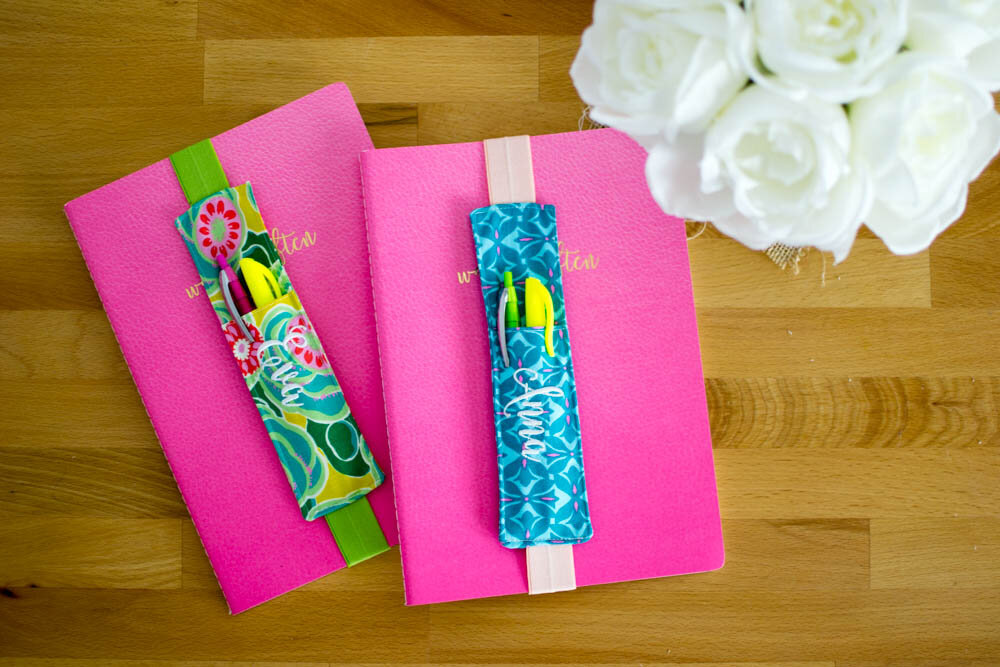 Maybe you only need a single pencil when you sketch or plan. In that case, the Journaling Pencil Holder is perfect for you. The strap doubles as a book mark so you'll never lose your place. I think this would make a sweet teacher gift to hold a red pen for grading and also mark his/her place in the gradebook.
Here's another pencil roll idea for the artists in your life. This one has an elastic closure instead of a button. I love the bright, jewel-tone fabrics Pam chose. They match the happy colors in that new package of colored pencils.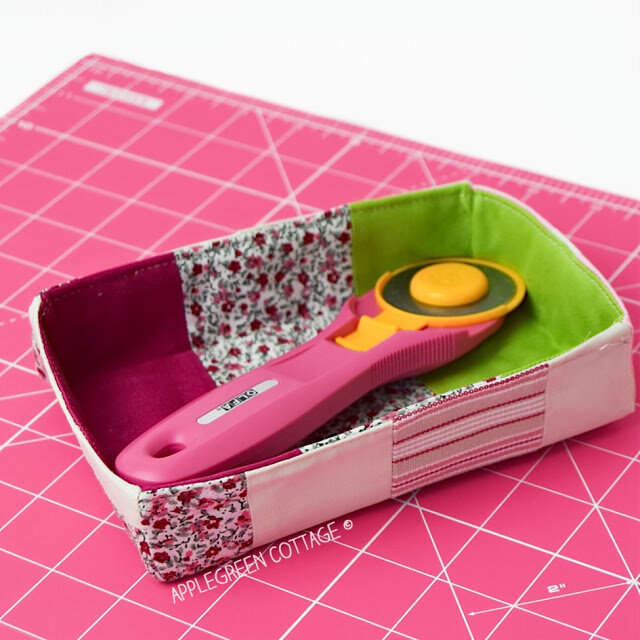 As you organize your desk or sewing space you might find you need more storage. Here is a versatile Pencil Holder from Damjana at Apple Tree Cottage. She provides a pattern in 3 different sizes so everything will have a place. And of course you can personalize with your favorite fabrics.
Just a little more sophisticated in design, maybe for a grown-up's work space, is the Zola Pencil case. I like how the opening is wide to make it easy to find what you're looking for.
Every sewing space could use an efficient way to store bobbins. Have you ever had one get loose and roll far away while it unravels? Face palm! Get a clear Thread Storage case to avoid that. Who has time to re-roll a bobbin by hand?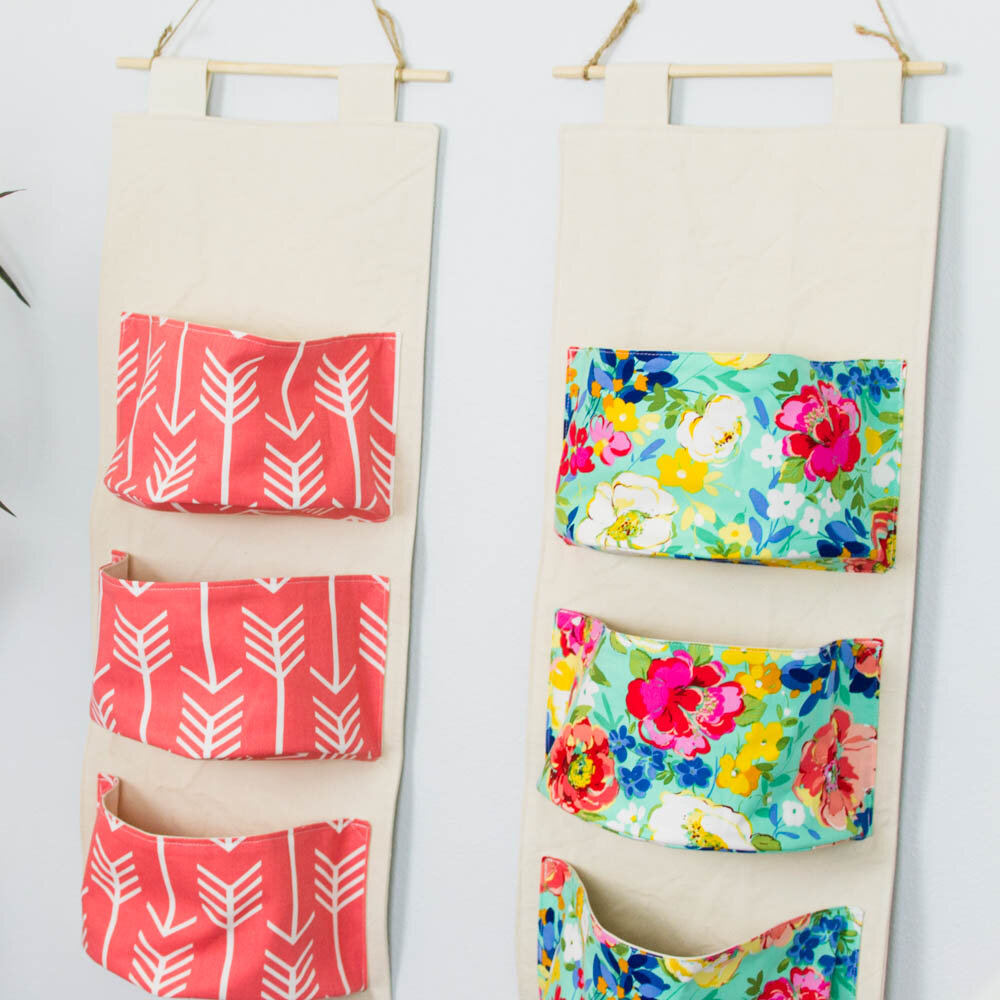 Sewists and teachers alike could use a stylish way to use wall space for storage. I was just brainstorming a place to store our clean masks near the door so we can find them when it's time to go out. This DIY Hanging Organizer might be the perfect solution.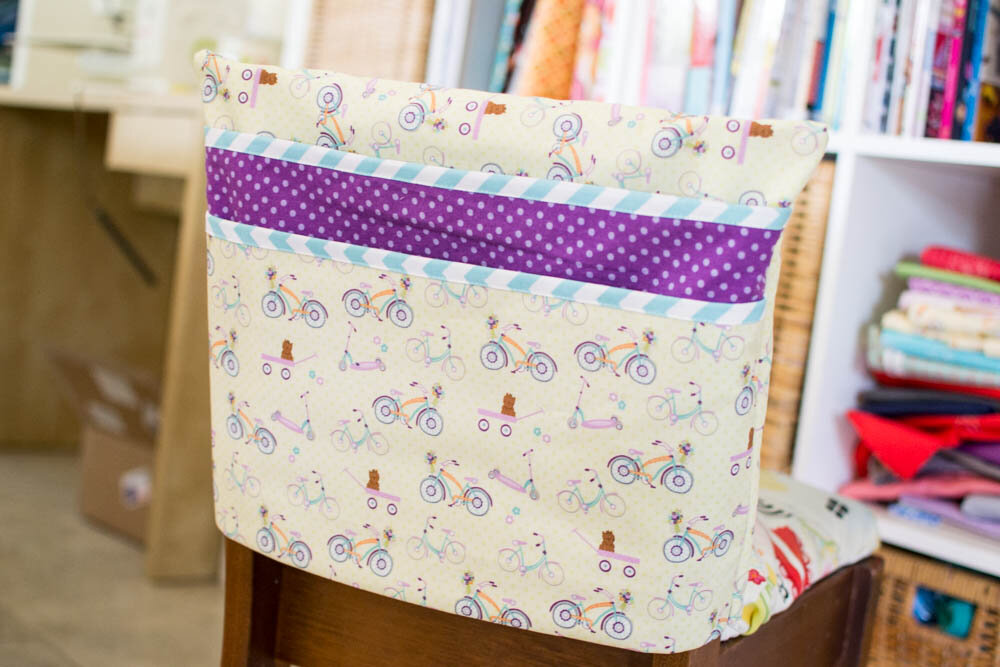 Another great organizing tool for back to school is a Chair Pocket. It's so helpful to have folders and notebooks in one place. Make a set for the classroom, or the homework station.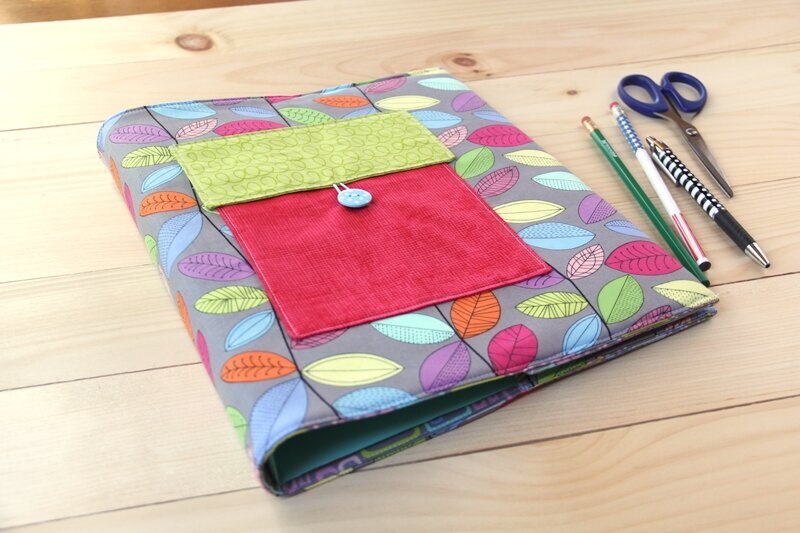 There will be no confusing your binder with someone else's when yours has been personalized with a cute Binder Cover. I love the pocket on the inside. You'll always be able to find a pen when you need one!

This year there will be a real need for masks and I have collected several styles to choose from. First is this Surgical-Type Mask with a filter pocket.
Another style to check out is this Gaiter-Style face mask. It also has a filter pocket and some may find this style more comfortable than the surgical style.
The simple Pleated Mask with a filter pocket is probably the most commonly seen mask. The disposable version is often made in this style. Will you be making masks to match your back to school and work outfits? If so I'd love to see. Tag me on Instagram @sewcanshe.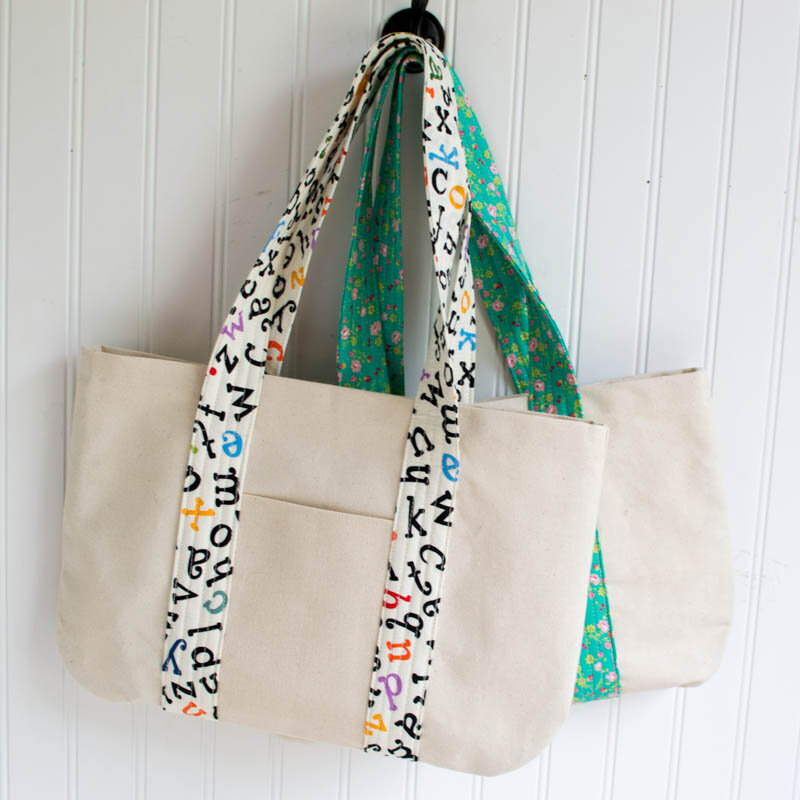 Here's a simple Canvas Book Bag to carry those extra but essential items. This could be a gym bag, piano bag, or swim lesson bag for all those after school and work activities. If you're looking for a slightly more sophisticated style, see below.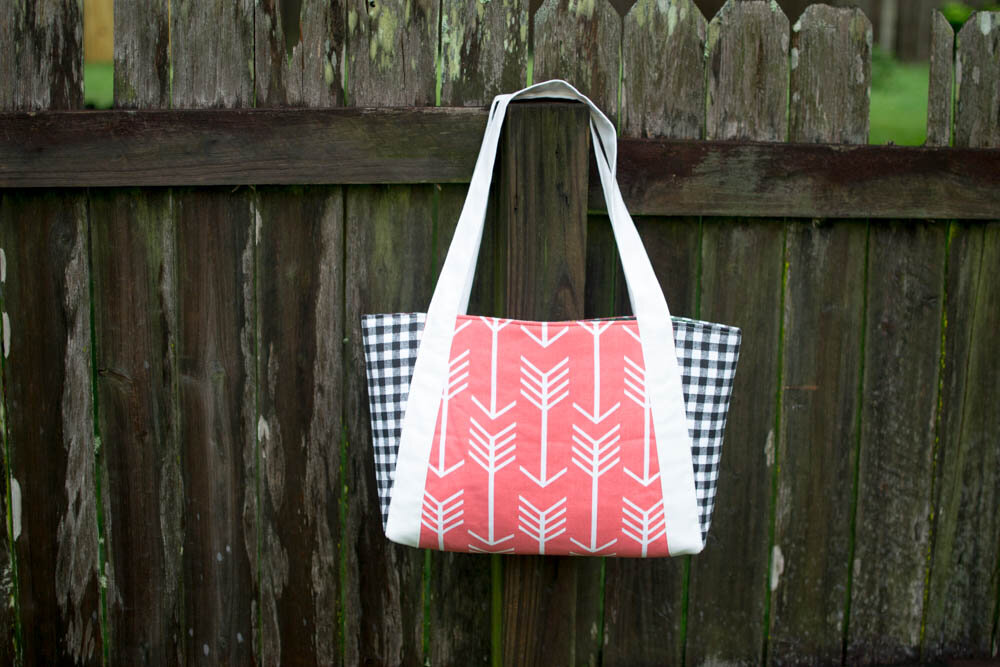 Here's a cute way to help you start school and work in style. It's the Picnic Tote. Your binders, pencil cases, supplies or a laptop will fit nicely, and depending on your fabric choices, it could be chic, whimsical or on-trend. Regardless, you will feel pulled-together on your first day. Now get out there and have a great Back-to-School! Happy Sewing!