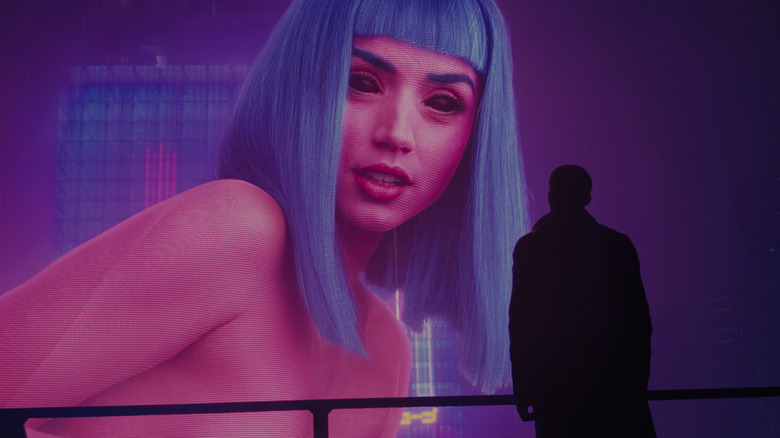 Gary Whitta has been knocking about Hollywood for many years, having received his first screenwriting credit for "The Book of Eli," the 2010 Hughes Brothers film starring Denzel Washington and Gary Oldman. Whitta co-wrote "After Earth" with M. Night Shyamalan, helped conceive the plot for "Rogue One: A Star Wars Story," and wrote several episodes of the "Star Wars: Rebels" TV series. Beyond that, he has co-written or served as a story consultant for video games in the "Walking Dead" and "Halo" franchises, and he's authored books and served as the editor-in-chief of PC Gamer magazine.
All in all, he's had a busy career, but it was even busier behind-the-scenes, as he apparently spent time working on a number of projects that never came to fruition. Whitta took to Twitter this week to talk about some of his unproduced scripts, and in the process he offered a fascinating look at projects that could have been made, but never were.
It started with a tweet about an "Escape from New York" project that Whitta was working on in 2013. Reflecting back on it, Whitta wrote, "Digging through this recently-unearthed 'miscellaneous' work folder is a real trip down memory/misery lane ... this one ALMOST got over the finish line ... until like 95% of everything screenwriters write/develop, it didn't (in this case, a late-developing rights issue)."
Whitta followed up with a look at his story proposal for a "Blade Runner" project that he pitched to Ridley Scott in 2012, which would have told "the story of a Replicant protagonist in a world of human villainy." Scott ultimately went with a different take from screenwriter Michael Green before handing the project off to Denis Villeneuve, who brought it to life as "Blade Runner 2049" — a movie where the protagonist's imaginary girlfriend is nothing more than a mass-produced pink hologram with soulless black eyes (which somehow seems symbolic of the bright, shining lie that is Hollywood, as much a beacon of hope for some screenwriters as a boulevard of broken dreams).
High Noon And Halo And Godzilla, Oh My!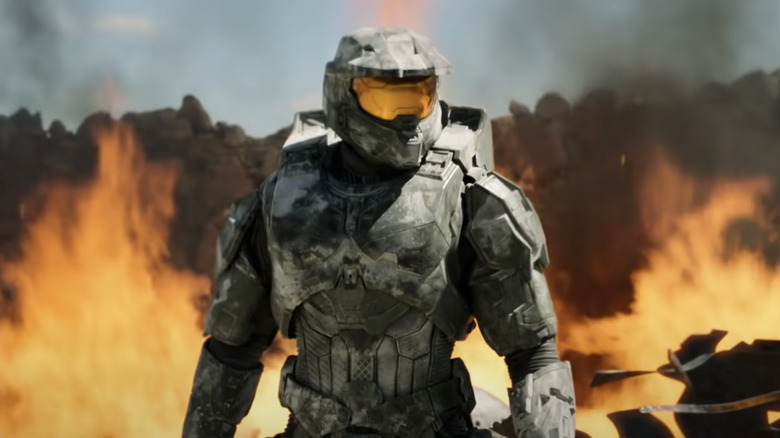 If a modern-day "High Noon" remake starring Mark Wahlberg sounds like a bad idea, Whitta is right there with you. He developed a synopsis for just such a remake, which would have been "set in central California in the aftermath of a 9.0 earthquake." But "again complicated rights issues killed it right when we were on the verge of setting it up," he tweeted. "Maybe for the best? This job is weird sometimes."
Just last month, we saw a new trailer for the live-action "Halo" streaming series that is coming to Paramount+. Whitta also pitched a "Halo" TV show "to Amblin back in 2013, for an iteration long before the one about to debut soon," he wrote. "Master Chief didn't show up until episode #5 ... again probably for the best this didn't happen ... I think the new show is going to be good."
Finally, there is "Godzilla Forever." Whitta described this project as a "futuristic GODZILLA reboot I developed with whoever was holding the US rights at the time." It was in development "several years before Gareth [Edwards] showed up and created the version that laid the foundation for Legendary's current Monsterverse."
Whitta also shared a "Fullmetal Alchemist" story proposal, an outline for a "radical reboot" of "Battlestar Galactica," and some other original ideas of his own that he pitched over the years. Seeing all the unrealized projects that he's spent time working on serves as a reminder of all the other screenwriters who are out there laboring on projects that may never see the light of day. It might give you a new appreciation for the next movie or TV show you watch to think that for every one of those that gets made, there are many more that never even made it out of development.
Read this next: The 12 Best Star Wars Books Ever Written
The post Rogue One Writer Gary Whitta Teases Unproduced Scripts For Halo, Blade Runner, Godzilla, and More appeared first on /Film.