One of the most fun yet stressful tasks for any party planner is to plan a birthday party. Whether it's your child or a friend, you want that person to have an incredible day full of laughter and happiness.
But with all the expenses these days – from food to decorations, presents, and more – throwing a great party can be difficult on your budget.
Today we're going to give you some tips on planning amazing parties without breaking the bank!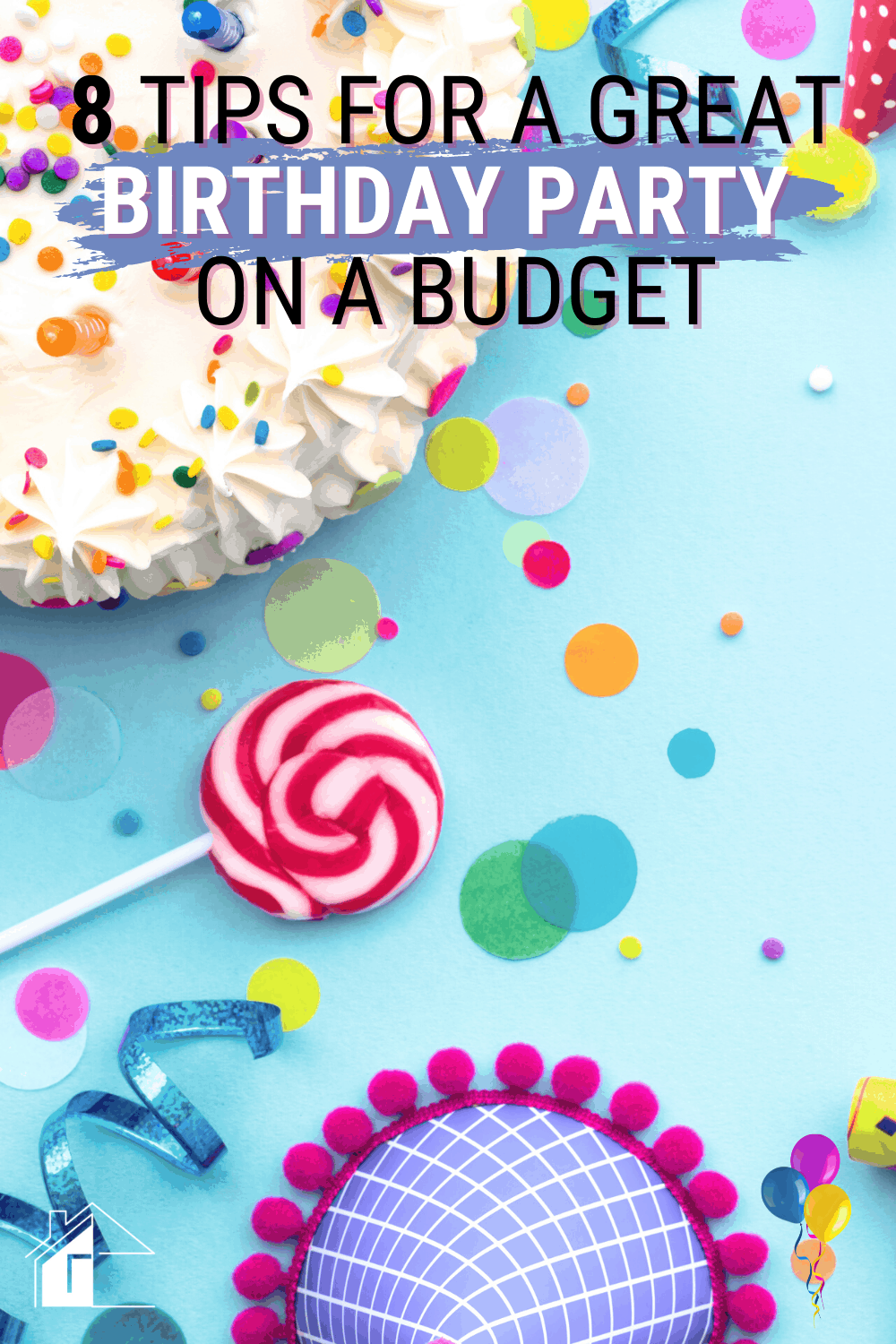 Tip #01: Planning the Party
Every party is different, so you'll need to think about what your guest of honor enjoys. Whether it's movies, sports games, or a certain type of music – take their interests into account when deciding on games and activities that will keep them entertained all day long!
Create a budget for this party and start writing ideas and how many guests you will be inviting. Keep in mind that birthday parties are typically held at a predetermined time and location.
Remember that it is about the fun, laughter, and memory and not how much money you spend.
Tip #02: Budget for Food
Completely affordable options include potluck-style buffets with homemade foods made by guests, such as pasta salad or store-bought pizza. If everyone contributes a dish (and pitches in some extra cash), not only would this be fun for people who love cooking, but it also helps to save money too!
Create a shopping list and see if you can find items on sale. Start early if possible, so you don't have to go shopping the day before the event.
Also, create a party menu with ingredients you already have. If you're not up for cooking from Walmart or Sam's Club via store pick-up or delivery, consider ordering pizza or catering if that's what you want and budgeted for.
Also, don't forget to use rebate apps such as:
Tip #03: Get Creative with Decorations
Invitations can easily be made with a few pieces of construction paper, birthday-themed stickers, and markers. You can also ask the birthday boy or girl for their help in creating invitations that match their tastes.
You can also use the internet and social media to create invitations and skip the paper invites. You can also create invitations with apps such as Canva.com.
Tip #04: Make Presents from Scratch
Making homemade gifts is not only fun to do, but it's less expensive too! Plus, you know they'll appreciate a handcrafted gift more than something bought at the store.
Now, if you decided to give your child a Wii Switch as a gift because you budgeted for it, hey, you do what works for you. I am just here to share frugal tips and why avoiding overspending on birthday parties to spend on other things is what I do.
That being said, exceeding with gifts doesn't benefit anyone. Too many toys, will your child give each toy attention? Please keep it simple and under budget, and enjoy the event.
Tip #05: Have an Open House Instead of your Party
If you're short on time because of work or other commitments, make sure to have an open house along with your party, so people can stop by throughout the day as opposed to staying all afternoon long – this will allow them to spend some more time with the birthday celebrant and allow them to mingle!
Open House party style is a great way to get the whole family together without planning for games, food, and decorations. It's also a perfect opportunity for the grandparents to see all their grandchildren at one time!
During the pandemic, drive-by parties were the thing, and it was such a great way to have everyone and "see" everyone at the party. Drinks will be given with a treat bag, and the gift was dropped off on the side.
Don't think that you should have a birthday party like "normal" people! Think outside of the box and enjoy the moment!
You might like these posts: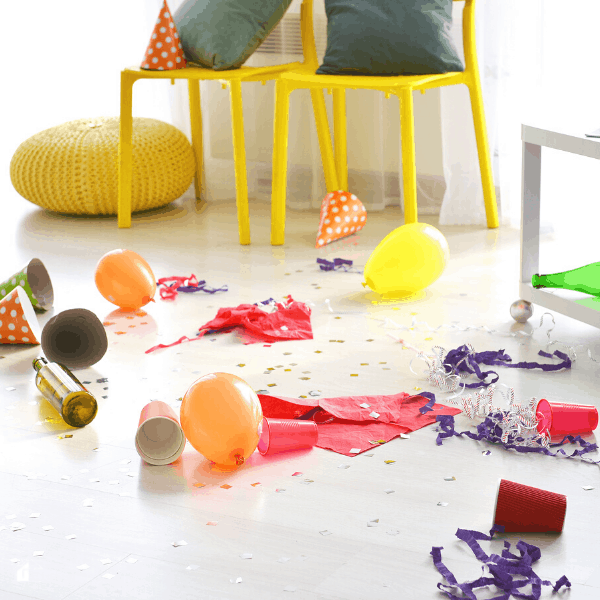 Tip #06: Stay on Top of Cleanup
Instead of throwing away all your decorations after the party, find a place (or have one in mind) where you can store them. That way, they're not taking up space at home, and you'll be able to reuse these items for other birthday parties too!
If you don't want to spend hours after the party cleaning up, keep the decoration to a minimum.
After the party is over, you'll be left with a mess of sticky floors and spills everywhere. But, there are many ways to make cleanup easier on yourself and make sure your house stays tidy. Here are some tips for how to clean up after a birthday party:
-Write off anything you can from the list of things to do, such as vacuuming or dusting. Some spills may not be worth the time to mop, so if it's not too large, pick it up with a paper towel and throw it out.
-If there's food all over the floor, start by picking up any large pieces of garbage or food and then sweep with a broom before mopping to get the mess up. Next, spray a floor cleaner on any stains and let it sit before mopping again, or use your favorite cleaning agent – Lysol All Purpose Wipes.
-If there's birthday cake left over after everyone has gone home, put it in the refrigerator if you can't eat it all at once. If you want to keep your fridge uncluttered for other items, then wrap the birthday cake with plastic wrap or aluminum foil and place it in an airtight container like Tupperware until ready to serve!
Tip #07: Plan Ahead Once Again
If possible, try planning your next birthday ahead of time so that it's easy as pie when it comes down to actually putting everything together. Keep this list handy for future reference as well – we want everyone celebrating their big day feeling loved and appreciated every year!
Tip #08: Party Games Anyone?
Kids love birthday parties with games – here are some great ideas for fun activities you can do at any birthday party on a budget:
–Pin the Tail on the Donkey – this game doesn't cost anything. Still, it makes kids laugh hysterically when they have to put their hand back from trying to find "the tail"!
–Guess Who (or What) Am I – Ask friends in advance what kind of person/thing they want to be. Then, have a birthday guest draw their own picture of what they want, and have other friends try to guess who it is!
-Musical Chairs – A game that's been played for centuries. A group of players, usually 8 to 10, sits in a circle, and the music starts. When the music stops, everyone jumps up and tries to find a chair before someone else can. If you don't get a chair, then you're out until there's only one person left sitting. Musical chairs are not just for kids- it's also fun to play as adults!
How much should I spend on a birthday party?
That depends on your budget, what the occasion is for and how many people you have coming to the party. I recommend looking at doing something simple- like a potluck with friends or family – because that's going to be cheaper for you, and it will still be fun.
How do I plan a birthday party on a budget?
Remember to have a budget in mind, but another thing to remember is to plan!
-Decide what the theme of your party is going to be (i.e., Roblox Theme Party).
-Pick out decorations that match your theme, such as plates and cups in video game characters or themed colors, etc.
-Acknowledge the guests who will attend by asking them for their favorite food or drink so you can stock up on this type of item beforehand at a store like Costco!
-Keep with either homemade treats or store-bought snacks if you want to stay on track with your budget. If making things from scratch, try using cheaper ingredients like baking instead of butter and work around other food items that are more expensive (like chocolate). It's also a good idea to note how many people attend the birthday party and plan accordingly.
-Don't forget about decorations like balloons, streamers, or tablecloths! These are all inexpensive items that can make your theme really stand out.
Tips and Tools About Birthday Parties on a Budget
Don't think you should have a birthday party like normal people – be creative! You can always reuse decorations for future parties by keeping them after your event.
Plan ahead of time if possible (keep this list handy!). Ideas for games include Pin the Tail on the Donkey, Guess Who Am I? and Musical Chairs. Tips about Cleanup: plan if you know there's going to be a mess, try to plan out the decorations beforehand, and keep them after your party for future birthday parties.
If you're really on a tight budget, spend time with friends or family – birthday cake is always an option!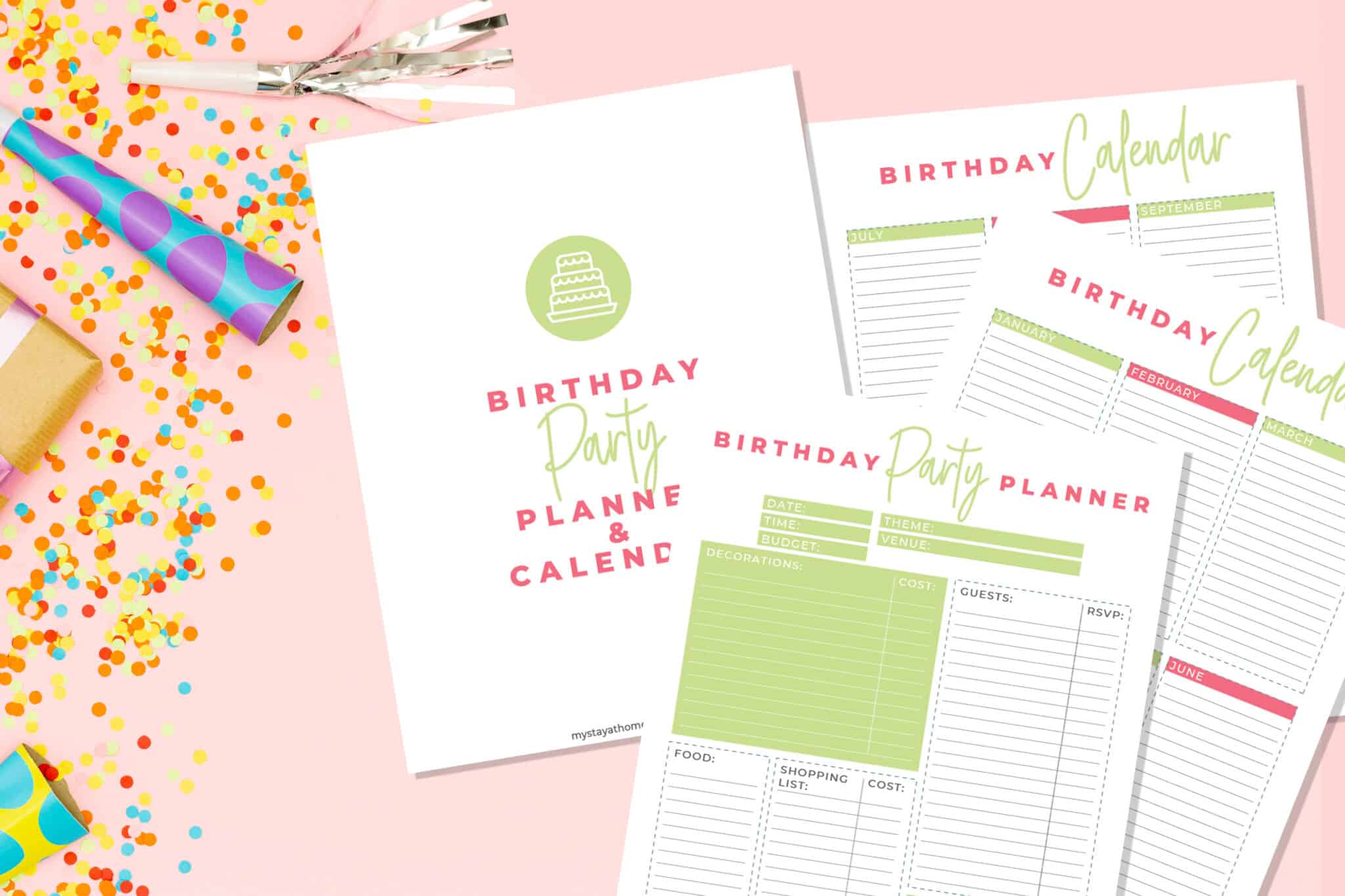 Free Birthday Planner Printable
Subscribe to our newsletter and receive this beautiful Birthday Planner and Calendar printable sheets at no cost to you. This includes 4 sheets, and you can download them as many times as you need them.
The post Planning a Great Birthday Party on a Budget: Tips and Tools (Free Printable) appeared first on My Stay At Home Adventures.