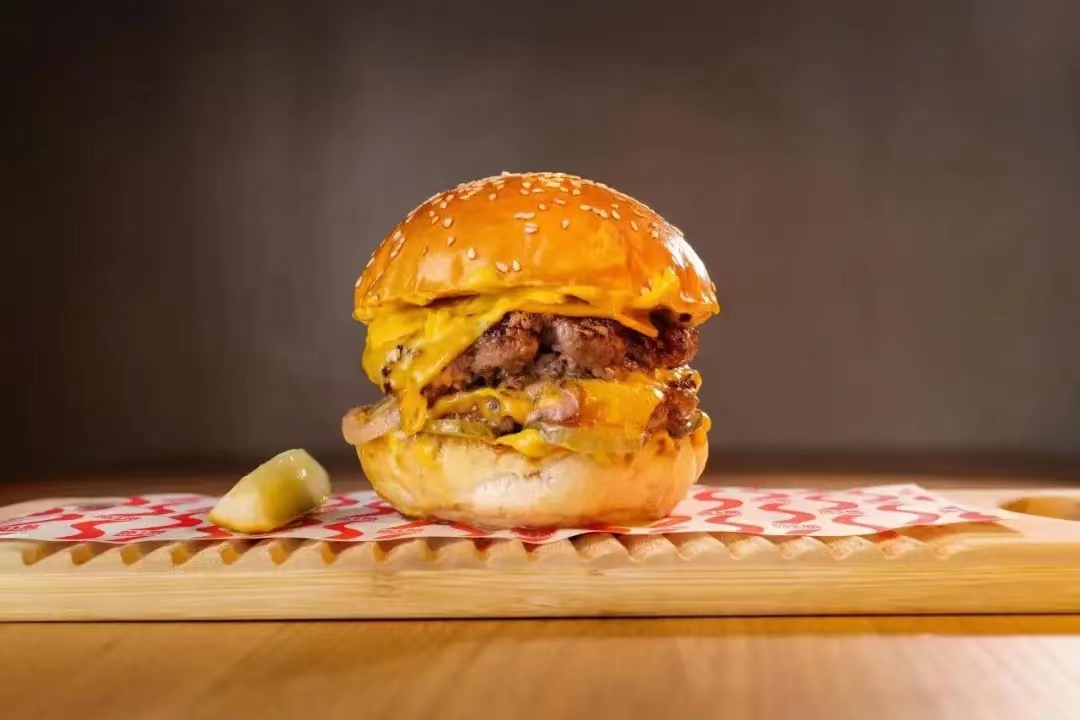 Our Juicy Burger Fest 2023 is just over a month away (coming to the capital Jul 7-9!), which also brings with it Juicy Burger Cup -- aka your chance to cast your vote to decide Beijing's best burger!
Now, what better way to get you salivating in anticipation of the festival than taking a trip down memory lane with a look back at Juicy Burger Cup 2022. 
Last year's Juicy Burger Cup saw 17 completely new burger places taking part in the event, and with many new burger places having opened in the capital since then, we can expect a whole lot of fresh meat in this year's cup too. 
One newbie, Wild Kite even managed to make it into the Elite 8, but was beaten out by burger veteran Home Plate, which then went all the way to the Championship to fight it out with 2021 champ Slowboat. It all proved too much for Home Plate though, with Slowboat once again taking the crown, bagging itself a sixth Burger Cup win.
Here's a look at the Juicy Burger Cup 2022 Top 16. 
#16 Shake Shack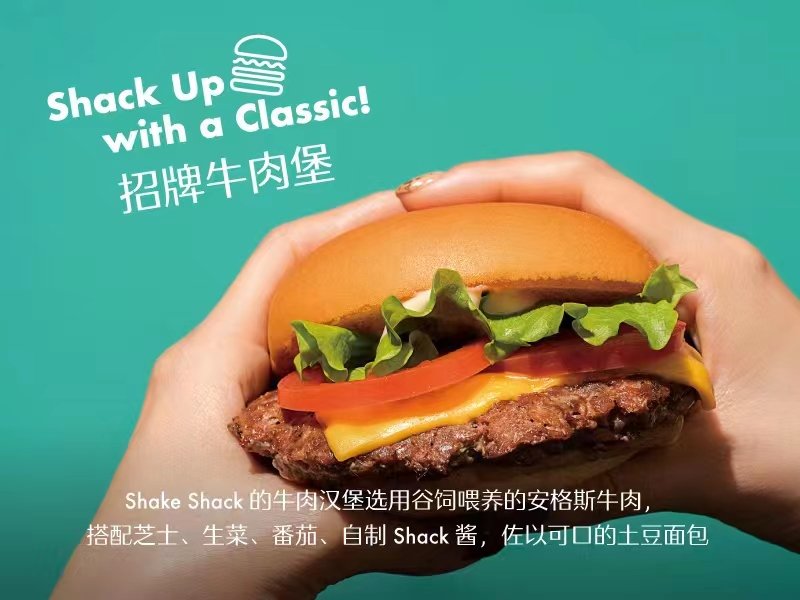 As one of two international chains to have made it into our top 16 list, Shake Shack is here for a reason. The American brand, which got its start as a food cart operating out of New York's Madison Square Garden in 2001, is known for its quality and service -- using 100 percent Angus beef for its burgers (RMB 47 for a single, RMB 68 for a double), plus real Vienna beef hot dogs (RMB 31), and deep fried chicken sandwiches (RMB 47). Plus Shake Shack is one of the only fast food places that pairs beer and wine with their meals, allowing it to stand out from the crowd even more.
---
#15 COMMUNE RESERVE
An import from southern China, COMMUNE RESERVE has made a name for itself among Beijing restaurants since its debut in 2019 thanks to good beer, great food, and quality service. Among their food options are their burgers, like their COMMUNE CALIFORNIA BURGER (RMB 78) which sees two Australian Wagyu beef patties topped with white cheddar, grilled onions, lettuce, and tomato on a brioche bun. Pair it with onion rings or fries and one of COMMUNE RESERVE's fresh-brewed beers and you're all set.
---
#14 blue frog
The winner of our first Burger Cup back in 2012, blue frog has managed to maintain its status since then as one of the most consistently good burger spots in Beijing. Their burgers are big, featuring a medium rare beef patty and, beyond their classic option (RMB 78), a variety of choices to choose from, like their Montana Beef Burger (RMB 128) -- featuring BBQ sauce and onion rings, or their Homemade Spicy Beef Burger (RMB 88), with tomato salsa, beef chili, and Sichuan spicy sauce.
---
#13 Malbec & Beef
As one of Beijing's premier South American eateries, Malbec & Beef prides itself on two things: Argentine beef and wine. While these can be enjoyed in the form of a premium cut of steak cooked to your liking, another way to enjoy it is in burger form with their Beef Cheeseburger (RMB 108 with potato wedges). For something a little more out of the ordinary, there's also the Choripan (RMB 98 with potato wedges), featuring chorizo sausage topped with veggies and Chimichurri sauce on Argentine-style bread.
---
#12 Side Street
The surprise winners of our 2020 Burger Cup have since expanded from one shop in Jiaodaokou to two, with a larger spot in the Jianguomen neighborhood. Along with their classic offerings which range from the simple Jiandan (RMB 65) -- beef patty, tomato, onion, special sauce, and lettuce -- to the K.O (RMB 95) -- two beef patties with two different kinds of cheese and a "K.O sauce" -- you can opt for Wagyu beef for a few of these. Also Side Street has some of the best veggie burgers in the city, with our favorites being the Hutong Hipster (RMB 68) and the Country Roads (RMB 68).
---
#11 Arrow Factory
This distinctly British-style brewery lies right by the Liangma River in northeast Chaoyang, aka the Siene of Beijing. Inside the brightly lit interiors of this establishment, you'll find a menu ranging from classic burgers -- including their Hamburger (RMB 75) and Cheeseburger (RMB 78), with pickles, stout caramelized onions, lettuce, and griddle tomato with a beef patty and cheese -- to flavorful originals like the El Ranch Hand (RMB 88), which sees a beef patty topped with sour cream, salsa, guacamole, Sriracha, chorizo crumble, cilantro and a tortilla "haystack".
---
#10 3 Little Pigs by Andy's Craft Sausages

Located deep in the hutongs of Dongcheng District, this homely eatery has garnered a cult following ever since it first opened. Here in the cozy renovated hutong dwelling you'll find excellent sandwiches, sausages, and cold beer on draft. But the star of the show is 3 Little Pig's Double Bacon Cheeseburger (RMB 99). It's made with two American Black Angus Chuck Steak and Wagyu patties, which are topped off with Wisconsin cheddar cheese and their house dry-cured bacon, caramelized onion, and slices of homemade kosher dill pickles. Get it with a side of tater tots. 'Nuff said.
---
#9 Fatburger
The second international chain that made it onto our list this year, Fatburger hails all the way from Los Angeles, where it was founded in 1947. They keep their burgers simple but big: cheese-topped beef patty -- two to three depending on the burger (RMB 40 for single, 60 for double or 80 for triple, plus RMB 5 for cheese) -- with chopped lettuce, tomatoes, and onions, sandwiched between mustard-coated buns.
---
#8 Wild Kite Brewing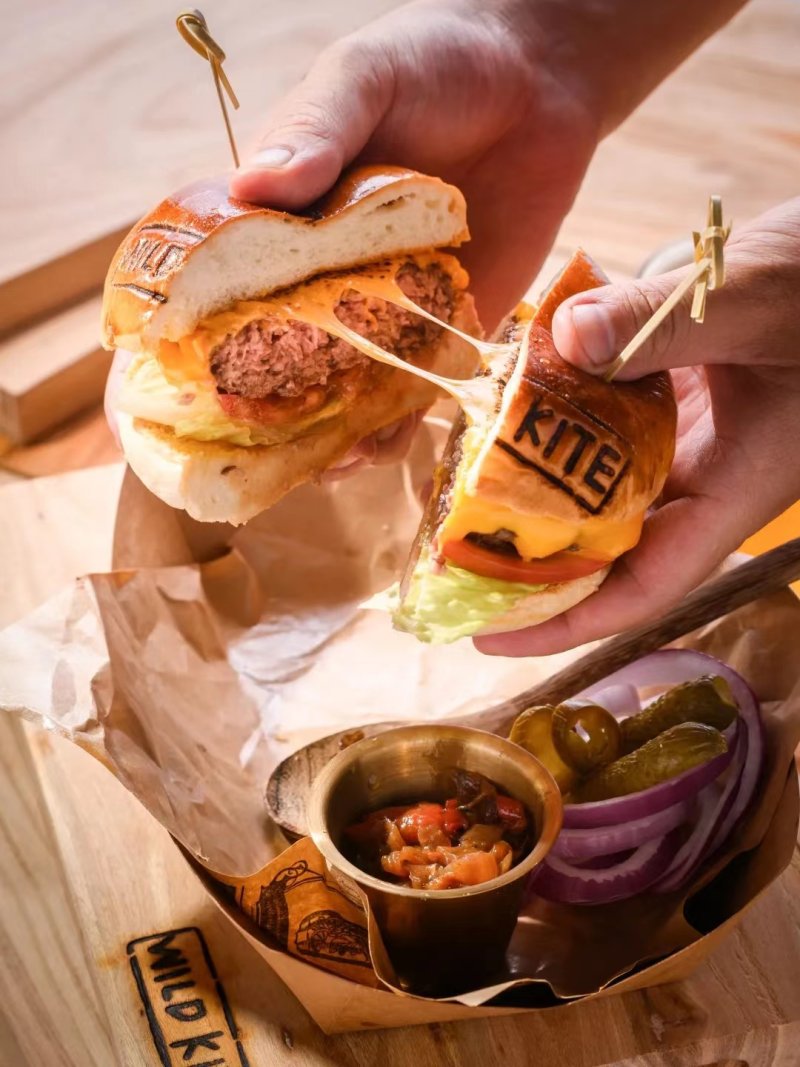 The newest restaurant out of all of them in the Top 16, Wild Kite opened quietly in the Z Zone complex in Andingmen in August of last year. Their brewpub is characterized by a casual yet sleek and clean atmosphere, with rotating beers on tap, along with a stellar Classic Wagyu Burger (RMB 68) featuring a medium rare patty topped with melted cheese and a simple pickle relish, they also have daily smoked BBQ offerings including sausages, pulled pork, and beef brisket.
---
#7 Great Leap Brewing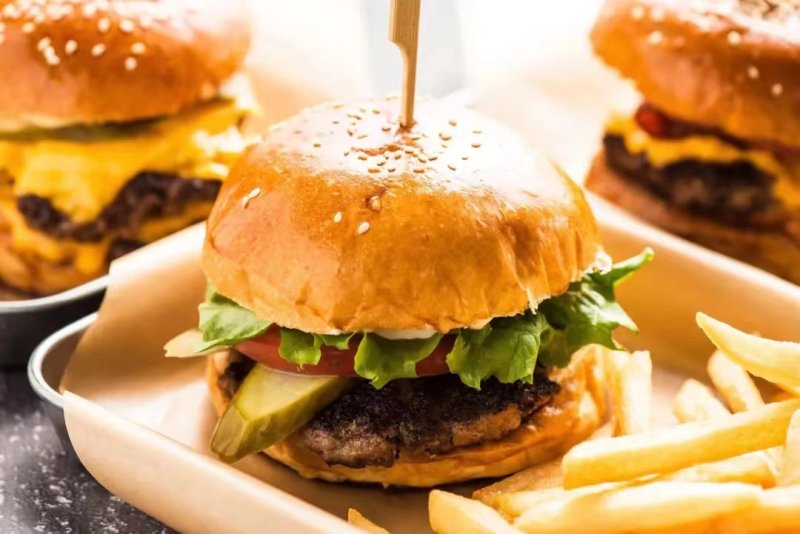 Having started out of a simple converted hutong spot in 2010, Great Leap has since expanded to four locations across the capital, each offering a plethora of pizza, burgers, and bar snacks that go great with Great Leap's beers. What makes their burgers special is the classic smashed patties, which are then topped with cheese and special sauce on their Cheeseburger (RMB 75) or cheese, bacon, tomato, and special sauce on their Bacon Cheeseburger (RMB 65).
---
#6 Slider Nation
HenryT, a long-time restaurant consultant here in Beijing, and co-owner El-mar of the old club Kokomo teamed up in 2021 to focus on a new kind of delivery game. Slider Nation takes the humble slider (aka mini-burger), and does them justice. Their menu is simple. There's the H1 (RMB 99) three small Wagyu beef patties topped with cheese, pickles, and a special "crack" sauce inside their signature steamed Hawaiian-style buns. There's also the option for up to 12 sliders (RMB 320) or the "Double Whammy" (RMB 150 for three), basically mini-double patty burgers, all served with a heaping side of their unique duck fat fries and two homemade dipping sauces to choose from.
---
#5 Jing-A
Along with an ever-rotating menu of flavorful and interesting brews in any of their nine locations across the capital, Jing-A also have different burger options at many of their locations to pair with these beers. These include their Stout Bacon Cheeseburger (RMB 85), which sees an Australian beef patty topped with bacon, mayo, red onion, cheese, and special Black Velvet stout syrup, or their recently unveiled Kimchi Burger (RMB 95, only available at their Wangjing location), which sees a cheese-topped Australian beef patty topped with spicy kimchi and red onion.
---
#4 Beersmith Gastropub
In the heart of the CBD, right under Hotel JEN lies this shiny gastropub. Along with a menu of simple yet surprising brews by the bottle or on tap, they've also got a lot of burger options to pick from, ranging from a classic cheeseburger (RMB 98) to the Bacon BBQ Burger (RMB 108). But the star of the show here is their Wagyu Beef Sliders (RMB 148 for four) which come with a special cheese sauce for topping or, if you so choose, drenching.
---
#3 Q MEX Bar & Grill
Q MEX won the 2017 edition of Burger Cup for good reason -- they have a wide variety of burgers that are a little more complex than meets the eye. Some, like their Taco Burger (RMB 68), feature a spicy Australian chorizo beef patty that pairs well with the tortilla crisps and guacamole that top it. Others, like their Truffle Ham Double Cheeseburger (RMB 88), use all the parts given to them to really shine.
---
#2 Home Plate BBQ
Three-time Burger Cup winners Home Plate BBQ keep things simple. They do real American Southern barbecue and do it right, all from their two locations (one in Sanlitun and the other in Sanyuanqiao) that are both big and loud but surprisingly welcoming. This simplicity goes to their burgers as well, with the star of the show being their Trucker Burger (RMB 75 single, RMB 105 double), featuring fresh onions, slow-cooked brisket chili, jalapenos, and shredded cheese on a beef patty. Simple yet packed with flavor and good 'til the last bite.
---
#1 Slowboat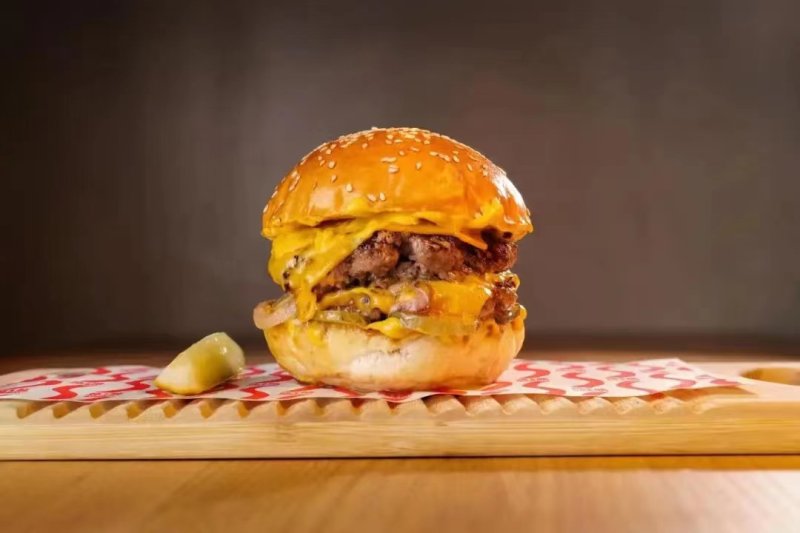 Six-time Burger Cup champions Slowboat are spread across the capital with four locations -- their newest in the Baitasi area of Xicheng -- all offering the same consistent things: great food, beer, snacks, and atmosphere. Another thing that Slowboat keeps consistent are their burgers. Whether it's their legendary Fryburger (RMB 69) with its beef patty topped with beer-battered fries, or their Okie Double Smash Burger (RMB 70) with two smashed beef patties, American cheese, and ample pickles, they're all packed with flavor and worth going back for time and time again.
---
We certainly hope that's got you pumped for our upcoming Burger Fest! Stay tuned for more updates coming soon, especially for news on the exciting new venue where it'll be taking place!
READ: Save the Date Juicy Burger Fest 2023 is Coming Jul 7-9!
Images: courtesy of the venues