To this very day, my family (affectionately, I hope) razzes me for ordering chicken tenders and fries every time we go out to eat. It's good, it's easy, and it saves me from having to decide under pressure when the waiter comes to take our orders. For a long time, my eating habits at home were no different. I relied on super easy recipes; chicken and rice, pasta, or maybe a steak if I was feeling fancy. More often than not, I'd just pick up Chipotle on my way home from work. My eating habits were routine, to say the very least, and required little to no thought on my part.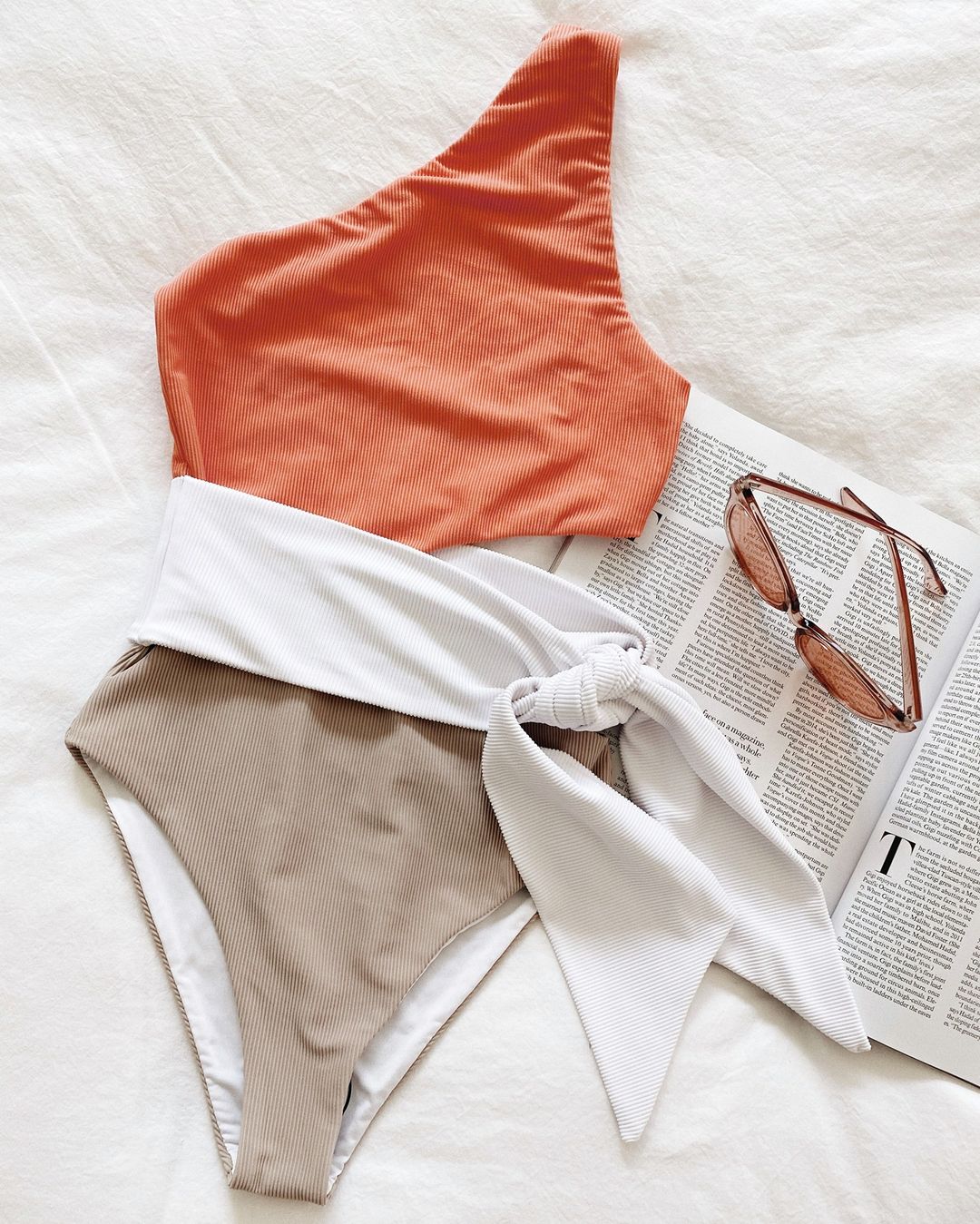 Look No Further: These Are the Best Swimsuits for Summer
Then, the pandemic hit, and the stay-at-home order forced me to address my limited cooking abilities. I quickly grew tired of having the same two or three meals over and over again and suddenly found myself with the time and energy to actually do something about it. So I set out to expand my range and learn a thing or two about cooking. Now, I absolutely love finding new recipes to try.
Below are some of the recipes I've added to my continuously growing arsenal. They're not overly complex and I won't be vying for a Michelin star anytime soon, but if you're just starting on your cooking journey (like me), definitely give these easy meals a try.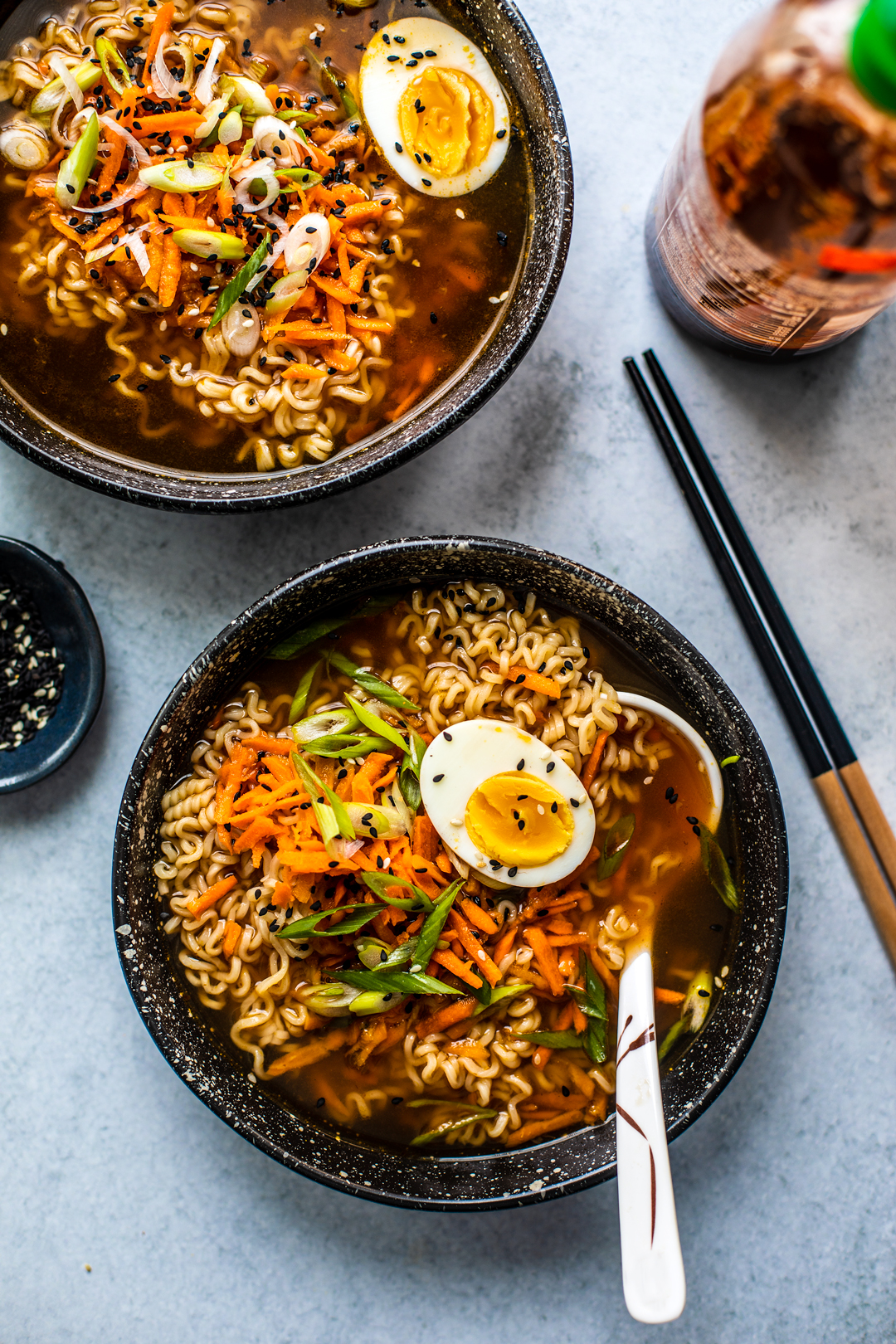 Source: Killing Thyme
I love ramen and while I could always order from my favorite local restaurants, delivered ramen just isn't the same. I'll never be able to fully recreate my beloved spicy tonkatsu, but this recipe gets me pretty dang close.
When I first started making this ramen at home, I used noodles straight from the cheap packages you can get at any grocery store and pork chops in place of pork belly. The pork chops work surprisingly well in a pinch. I chop them up and add them as a topping. Bonus: letting the discarded bone soak in the broth while it cooks adds so much flavor. 
I'm fortunate to live very close to an H Mart, however, so I can buy fresh noodles and pork belly to get as close as possible to restaurant quality. I follow this pork cha shu recipe to really round out the dish. It calls for a kitchen blow torch to reheat the cha shu after refrigerating, but you can definitely reheat it other ways if you don't have one handy. I typically broil the pork for 2-3 minutes before serving. 
Is this the same as getting ramen from a restaurant? Not quite. However, it's delicious and affordable, and despite the prep time the pork cha shu requires, it's actually quite simple.
I love Chipotle, but I do not love the price point and lack of dairy-free options (I have an allergy). I started making my own Chipotle-style burrito bowls at home and it is my favorite easy go-to meal for when I don't feel like cooking. I can customize the recipe however I want and use the dairy-free substitutes I keep on hand. If I want something a bit lighter I'll use cauliflower rice or quinoa instead. If I'm going all out and treating myself, I add a layer of Fritos to the bottom of the bowl, just like my Mom always did.
3. Pot Roast
I've actually been making pot roast since long before the pandemic. For a long time, I used my mom's recipe (chuck roast, one can each of french onion, cream of mushroom, and cream of celery soups, on low in the crockpot for eight hours). Her recipe is simple and delicious, but I've made some changes.
My recipe isn't as simple as my mom's, but it's still relatively easy. Here are the ingredients: 
1-2 lbs. Chuck Roast

Carrots

Celery

Onion

1 tbsp minced garlic

3-4 Gold Potatoes

4 cups beef broth

Salt and pepper to taste

2 tbsp flour

1 tbsp nutritional yeast
I throw everything except for the flour and nutritional yeast in my crockpot for eight hours on low. When there are about 30-45 minutes left, I take out two cups of liquid, stir in the flour and nutritional yeast, and then add it back to the crockpot and stir to help thicken the sauce. Sometimes, I'll skip the potatoes and serve over brown rice. 
This is a very filling, large meal. I typically reserve it for the weekends and only make it on rare occasions so it feels special. 
On very, very rare occasions, I pick up some oxtail from the store and use that instead of my usual chuck roast. My grandma's oxtail is my favorite meal of all time, so making it at home is a nice trip down memory lane. 
Source: Shutterstock
4. Air Fryer Fried Chicken (and chicken sandwiches, buffalo bites)
I researched a ton of different fried chicken recipes when I got my air fryer and have essentially created my own. However, the recipe here served as my primary inspiration. Here's what I do: 
Ingredients
Chicken Thighs

1 ½ cups of flour

At least 1 tbsp each of garlic powder, paprika, salt, and pepper. 

2-3 eggs 

½ cup of Frank's Red Hot Sauce

2 cups of Bread crumbs
Instructions
Combine the flour and seasonings into one bowl, the eggs and Frank's Red Hot in another, and place the bread crumbs in their own bowl. 

Coat the chicken in the flour mixture, then the eggs and hot sauce, then the bread crumbs. 

Spray both sides of the chicken with cooking spray before placing it in your air fryer. 

Cook for 13-15 minutes at 380 degrees Fahrenheit, turning halfway through. 

For added spice, coat in Frank's Red Hot after cooking
I've used this recipe to make my own spicy fried chicken sandwiches that, in my most humble opinion, seriously rival the ones at Popeye's. I've also cut the chicken into bite-sized pieces to make my own nuggets and had the fried chicken on its own as part of a larger meal. I really love how versatile this recipe is and if the promise of your own homemade fried chicken sandwiches isn't enough to convince you to pick up an air fryer, I don't know what is.
5. Creamy Gnocchi, Chicken, and Broccoli
This is by far the easiest meal I make, akin to my simple pasta from the days of yore. I boil the gnocchi, saute the chicken and broccoli, combine them, and mix in a dairy-free alfredo sauce. This is my go-to when I don't feel like cooking and it is DELICIOUS. For a lighter option, air fry the Trader Joe's cauliflower gnocchi—one of our team's all-time favorites.
This potato hash spoiled every other breakfast I've ever made. The one downside, it requires a little bit more energy to make than I'm up for in the mornings. However, as a late-morning weekend brunch, it's the perfect choice. Microwave your potatoes for five minutes before throwing them in the skillet to speed up the process.
Source: Shutterstock
Not a full meal, but the main reason I got an air fryer in the first place was to make my own french fries and potato wedges at home. This is by far the best recipe I've found for restaurant-style wedges. I make them ALL. THE. TIME. One recommendation: season and toss your wedges twice for extra flavor.
Bonus tip: if you really want to step up your fry game, I highly recommend a fry cutter. It saves so much time and is honestly just a super satisfying process.
A craving for Hamburger Helper led me to this recipe, and it has quickly become my favorite meal. I pretty much follow this recipe to a T, except for two things. I use a dairy-free sour cream and add a special ingredient: two or three bacon strips. This meal definitely doesn't need the extra protein, but you're just going to have to trust me on this one.
Source: Skinny Taste
If I don't know what to make for dinner and don't really want to put effort into a multi-step, multi-tool recipe, this is what I make. It's surprisingly flavorful and so easy. This is also a great option to meal prep for lunch on Sundays.
I am no stranger to chicken and rice. But I was a stranger to chicken and rice that went above and beyond those two basic ingredients. After a couple of trial and errors with this casserole, I finally got it right and it was well worth the effort. It is so flavorful and relatively easy to make. 
Unfortunately, this recipe doesn't work well with my preferred long-grain brown rice. So, when I use brown rice I cook it in my rice cooker with all of the rice ingredients, bake the chicken, and then combine and broil them for a few minutes after they cook.
Source: Shutterstock
This recipe came straight from Reddit, which has quickly become one of my favorite places to find new recipes. I was doing my usual scrolling when I stumbled across a photo of cookies so delicious-looking I had to stop everything I was doing to make them immediately. Am I a great baker? Absolutely not. But these cookies were definitely worth the mess I made in my kitchen during my frenzied attempt to get these made as quickly as possible. 
If you don't mind coffee-flavored desserts, follow this recipe exactly. The only change I'd make is using a bit less espresso. Otherwise, these are now my absolute favorite cookies in the world.  
I have yet to find an entree that isn't improved by the presence of bacon. I first started making bacon-wrapped chicken when I tried Whole30, but it was never a consistent part of my dinner rotation. When I stumbled upon bacon-wrapped steak filets at Target and then bacon-wrapped pork chops at my local Ralph's, they quickly became my favorite splurge grocery items. Sadly, they're not always available. But when they are, I use this homemade marinade before baking them for 15-20 minutes. To make this a full meal, roast some veggies and potatoes to have on the side!
The post I Fell In Love With Cooking This Year—Here Are 12 Recipes I Love appeared first on The Everygirl.