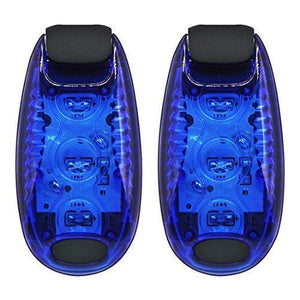 Personal Alarm Keychain 6 Pack,Mesti 130db Personal Safesound Safety Emergency Alarms for Women, Kids and Girls, Self Defense Electronic Device as Bag Decoration
Regular price
$39.99
Sale price
$56.39
Brand: Mesti
Color: Blue
Features:
Effective alert: the emergency alarm can make a loud sound to draw attention even at distances as far as 606.9 ft; Pull the ring when you are in danger or emergency, it will immediately alert you
130 db Loud alarm: the security alarm is suitable for many areas; The 130 decibel can effectively protect you from having an emergency and seek help to prevent the damage from the attacker; The alarm could be your good helper when you have troubles or need help
Versatility: the safety alarm features LED lights for night lighting, suitable for people at all ages such as students, elderly, children, women, night workers and so on; The alarm is a useful self-defense tool for traveling, hiking, camping and dog walking at night
Small and convenient: the safety alarm keychain has a portable size for easy storage and carrying; It can be attached to women's bags, backpacks, school bags, belt loops, suitcases, keys, dog belts and so on; And you can take it even you are on the plane
Wonderful gifts: the package comes with 4 pieces self-defense alarms; The delicate combination can be regarded as exquisite gifts for your friends, loved ones, seniors or even children
Publisher: Mesti
Details:
YOUR FAMILY'S SAFETY IS OUR TOP PRIORITY!
Is your teenager out late at night while you're home worried sick?
Are you afraid of being attacked by assailants, rapists or dogs?
Do you want to enjoy your walks around the city without worrying about your safety?
Do you like jogging early in the morning or late at night but you're afraid of strangers?
You never know when a situation can get dangerous. But you can be ready for it.
Unfortunately, many victims are too traumatized from the shock of an attack and are too scared to ask for help in unfamiliar and dangerous situations.
But with SLFORCE, we've made it much easier for you to protect yourself in a moment of need by creating SLFORCE Emergency Personal Alarm!
Why SLFORCE Emergency Personal Alarm?
✔ Extremely Loud - 130dB safesound alarm can draw people's attention even at a far distance. It's as loud as a military jet take-off!
✔ Smart and Compact Design - easy to carry and easily attaches to bag, backpack or purse for quick access.
✔ Easy to Use - Just pull the pin out to activate the alarm and insert it back to stop it. The sounds could last 1 hour!
✔ Built-in LED flashlight - for illuminating a dark area, finding a keyhole or looking through your belongings to find an item at night.
✔ A Great Choice for - kids, teenagers, women, elderly, students, joggers, etc. An excellent security option for every age.
100% Money Back Guarantee
We're so sure you'll love the SLFORCE Personal Alarms that we offer a 100% Money Back Guarantee for 6 months. If for ANY REASON you don't like it, we'll refund every cent with no hassle.
UPC: 756155588862
EAN: 756155588862
Package Dimensions: 6.6 x 2.9 x 1.9 inches