Picture a family. What do you immediately imagine—two parents and their children? Your answer likely depends on the kind of household you grew up in, or on the kinds you've known. What role might aunts, uncles, cousins, and grandparents play? What about neighbors, friends, and lovers?
The American focus on the nuclear unit is far from universal—many cultures define family more broadly—and it is a limiting paradigm. But attitudes are shifting: The coronavirus pandemic necessitated a new infrastructure for care among friends and companions, and the number of Americans living in multigenerational homes has risen sharply in recent decades. An epidemic of loneliness has made it clearer than ever that humans need socialization and kinship for their health and happiness—and blood relations sometimes aren't enough to fulfill those needs. LGBTQ people, in particular, have long created and stumbled upon alternative families. In the face of homophobia and transphobia, queer folks have frequently needed to forge connections that facilitate love, safety, and joy.
The following six books span memoir, reportage, and fiction, but each illustrates, in its way, how expansive a family can be, and the many ways we might create one.
---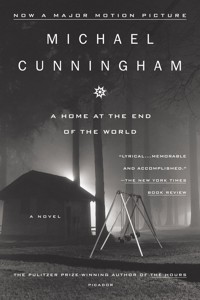 A Home at the End of the World, by Michael Cunningham
Cunningham, best known for the Pulitzer-winning novel The Hours, has long been an astute and tender chronicler of relational intricacies. In his second novel, he introduces readers to Bobby and Jonathan, two boys growing up in 1960s and '70s Ohio, each with his own painful family dynamics. The boys become fast friends when they meet in junior high; they eventually become sexually intimate, though they never talk about it. Years later, Jonathan has come out as gay and is living in New York with Clare, a woman he loves deeply—but when Bobby moves in with them and begins sleeping with Clare, all of their relationships become complicated. Clare gets pregnant, which inspires the trio to try to forge a new bond. Gently, they attempt to give one another what they need; there's love on all sides, though it's sometimes confusing and painful. Even after things go wrong, the wrenching conclusion allows a different kind of care to emerge.
[Read: The rise of the three-parent family]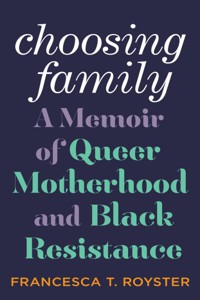 Choosing Family: A Memoir of Queer Motherhood and Black Resistance, by Francesca T. Royster
The moment that Royster realized she wanted a baby, she was overwhelmed. She was in her early 40s, and her longtime partner, Annie, was in her early 50s. They also needed to choose whether to conceive, foster, or adopt, and each option presented its own challenges. Together, through hard conversations and consultations with friends, they decided that open adoption was the most ethical path, and worked with a well-respected Chicago organization to adopt a Black baby. As Royster narrates the journey and her daughter's childhood, she knows that the home she's shaping is nontraditional, and draws strength and inspiration from her own history. Her mother, her great-grandmother, and other women in her life have always taken in relatives and friends, making space in their houses for those who've needed it—in essence modeling "the spirit of queer family in the fluid shape of its membership and the permeability of its borders," Royster writes. Her book compassionately charts her realization that she doesn't have to reinvent the wheel to raise her child—she can rely on her ancestors and her community.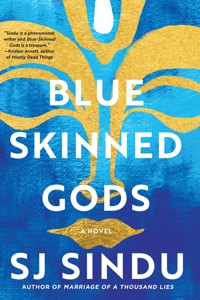 Blue-Skinned Gods, by SJ Sindu
Sindu's novel begins in Tamil Nadu, India, where a baby boy, Kalki, is born with blue skin. His parents recognize him as a god—the tenth incarnation of Vishnu. Being divine isn't easy, especially for a child, but Kalki is not unhappy growing up in the ashram his father builds. He has a doting mother; his cousin-brother, Lakshman; his servant friend, Roopa; his aunt and uncle; and the villagers who come to worship him. Still, he's kept separate from the local children, too holy to take part in their fun and games, and the household dynamic revolves unsteadily around him. As Kalki grows into adolescence and his faith in his own godhood is shaken, the status quo disintegrates. Ultimately, he strands himself in New York City and strenuously avoids his father. When he renews his association with Lakshman years later, he's introduced to queer artists, musicians, and chosen kin. This entirely different kind of family teaches him valuable lessons he missed in his sheltered upbringing: how to live authentically, learn to love difference, and find joy and passion.
[Read: Live closer to your friends]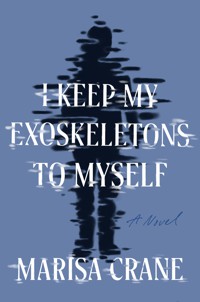 I Keep My Exoskeletons to Myself, by Marisa Crane
In Crane's imaginative debut, prisons have been abolished, but punishment hasn't, nor has surveillance. The authoritarian government gives people convicted of crimes a second, literal shadow, and more if they reoffend. These citizens have limited rights and resources, and suffer a great deal of social stigma. When the narrator Kris's wife dies giving birth to their child, the baby is penalized for inadvertently killing her mother. Kris, now both a widow and new mom, has a second shadow too, so she and her daughter both become pariahs—especially because few children are marked in this way. Kris feels lonely for a long time, and neither her bumbling father nor her grief-stricken mother-in-law are able to give her the kind of help she needs. Instead, her bond with her child grows: They learn to embrace their shadows as part of their lives, giving them names and playing with them. As the novel progresses, that kind of acceptance is paramount. Kris slowly emerges from her morass of sorrow and builds connections with new friends and neighbors, intent on giving her daughter hope, gumption, and a collection of people who won't fail her.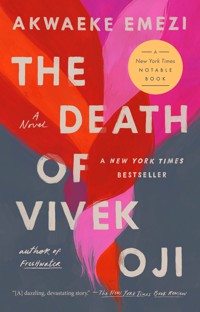 The Death of Vivek Oji, by Akwaeke Emezi
Emezi's novel is structured around the question of how and why Vivek Oji's life ended, but it is more concerned with his life. Vivek was born the same day his grandmother Ahunna died, and he came out of the womb with a scar similar to hers, an indication that they were spiritually connected. The book explores the meaning of their link: Vivek never met Ahunna, but she—or some part of her—lived in his cells and soul. Through the unique points of view of those who loved him, Emezi illuminates the title character's life. His parents and relatives knew him as a beloved child and devoted student. But Vivek also has family of a different kind, and they honor different sides of him. The girls who took him in as one of their own and the cousin who became his lover remember their friend's gender fluidity and independence, traits rejected at home. Everyone who grieves Vivek feels possessive of him, but his death actually helps bring them together, carrying his memory through this extended kinship network.
[Read: The nuclear family was a mistake]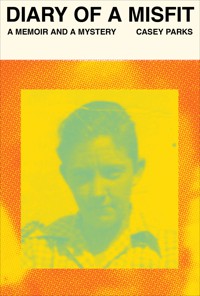 Diary of a Misfit: A Memoir and a Mystery, by Casey Parks
Who was Roy Hudgins? Parks's debut, a blend of memoir, research, and reporting, is dedicated to finding out. A few months after the author came out to her Southern parents as gay—and after their preacher prayed for her death, seeing it as preferable to a life of sin—her grandmother told her that she "grew up across the street from a woman who lived as a man": Hudgins. Some years later, Parks begins to look into Hudgins's life, trying to understand why he was accepted in Louisiana, her home state, which she's always seen as hostile to queer people. Alongside her research into Hudgins, which grows more personal and moving over time, Parks tells the story of her complicated relationship with her mother, who has a substance-use disorder. As she learns to accept her mother's illness and flaws, she also has to reckon with Hudgins's imperfections; he's not always the progressive forefather she might wish for, and because he died before she started her investigation, she can't have it out with him. Then again, families—whether born into or chosen—are rarely ideal, and Parks embraces the nuances, contradictions, and hard truths that come with loving someone.