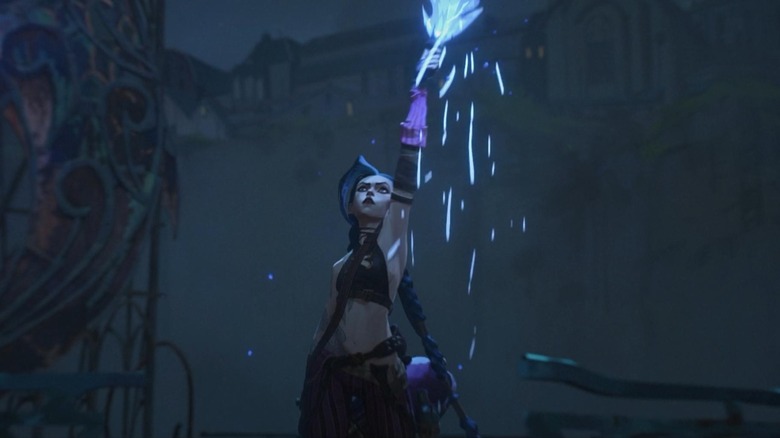 The sitcom has been a staple of American television for as long as the medium has existed, and even in animation, the two mediums have been intricately entwined since "The Flintstones" became the first cartoon to air on prime time in 1960. This tradition has carried over to this day, where shows like "South Park" and "Rick and Morty" have reimagined what an adult animated sitcom can be, where streaming has allowed for an explosion in adult animation, and where "The Simpsons" continues its tyrannical reign as king of animated sitcoms (which shall continue until long after TV has faded into memory).
And yet, though audiences and studios already know that American animation can be more than just kids' content and comedies, awarding bodies still have a long way to go. Where the Oscars still cannot seem to understand that there's more to animation than Disney movies, the Emmys are slowly making progress in their recognition of a wide variety of cartoons, as shown by this year's nominees.
There's Work To Be Done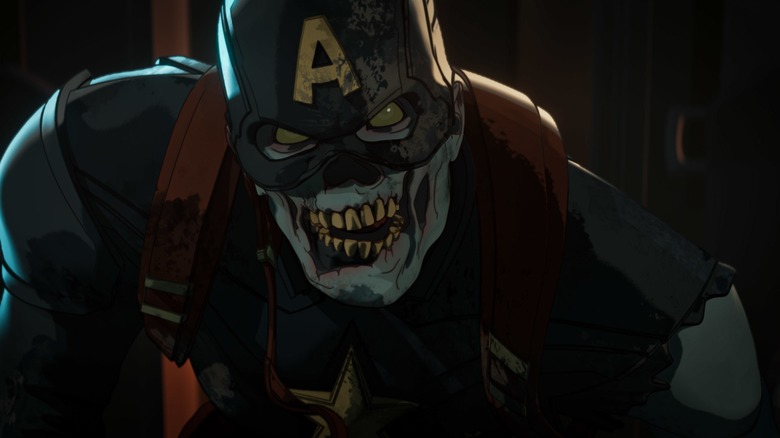 This year's Emmys got many things right, like finally recognizing the powerhouse performer that is Rhea Seehorn, while also getting many things wrong, like snubbing "Midnight Mass." On the animation side, there were few surprises, but as a whole, there is plenty to be excited about. 
As with virtually every single year since the '90s, "The Simpsons" got yet another nomination for Outstanding Animated Program, as did "Bob's Burgers" (which has been nominated in every one of its seasons, deservedly so). Rounding up the nominations is "Rick and Morty" with its third nomination, "Marvel's What If...?," and mega success "Arcane."
As subversive as "Rick and Morty" is, and as much as it plays with genre, it is still very much a sitcom. What is most exciting are the nods to "Arcane" and "What If...?", two shows that are very much not focused on comedy, but instead offer exciting action and epic sci-fi storytelling in a TV format. "Arcane" broke the mold for what a TV animated show could look and feel like, while "What If...?" brought the grandeur of the MCU to the small screen.
Granted, there is still a long way to go. For one, these are just two out of five nominations, leaving out many, many incredible works of TV including "Young Justice: Phantoms," "The Legend of Vox Machina," "Undone," "Masters of the Universe: Revelation" and more. And this is just in regard to American-made shows, as Crunchyroll/Funimation also submitted the masterpiece that is "Ranking of Kings" for the category as well, becoming their first anime to be submitted to the awards. Given that this is the year where "Squid Game" is nominated for Best Drama, it is about time anime is recognized in awards in America — though there are many other issues that make that difficult.
A Promising Future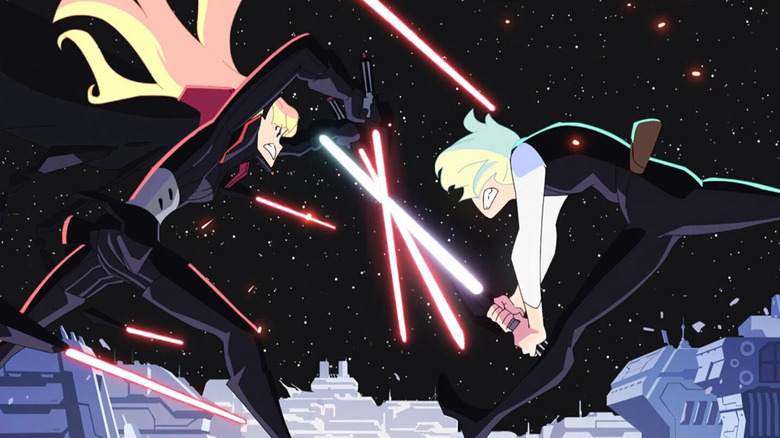 Of course, not everything is negative, hence this article's headline! Sure, there is still a long way to go to make award machines change their archaic ways, or even to make award voters watch all the shows they've voted on rather than just select the titles they know, but we're making progress.
Again, the fact that there are two shows that are not sitcoms, or even comedies, is progress. Even if "What If...?" is not aimed at adult audiences, it is still a proper action show that takes itself seriously, while "Arcane" is one of the single best-animated shows of the past decade. Last year, Genndy Tartakovsky's masterpiece of action and savagery, "Primal," became the first non-comedy to win an Emmy since "Over the Garden Wall" in 2015. Tartakovsky's show is absolutely, positively not a sitcom, and definitely not for kids, so seeing that win an Emmy was validating to the idea that there's more to the medium than those two things. Likewise, this year's Outstanding Short Form Animated Program nominees also include "Love, Death, + Robots," "The Boys Presents: Diabolical," and "Star Wars: Visions," three excellent, non-kids and non-sitcom shows that push the medium forward in exciting ways
With Marvel creating a new mini-studio focusing on animation, Netflix expanding their adult animation output, and the general rise of animation projects being produced during the pandemic compared to live-action projects, we can only hope this is a sign of things to come.
Read this next: The Horror Movies We Can't Wait To See In 2022
The post The 2022 Emmys Showcase a Promising Step Forward for American Animation appeared first on /Film.