— Recommendations are independently chosen by Reviewed's editors. Purchases you make through our links may earn us a commission.
Maybe it's just the memories of picking out all those fresh new notebooks for back to school, but September always seems like a good time for shopping. Fall is coming, after all, and you might need a new coat, set of boots, or maybe some seasonal decor to (pumpkin) spice up your house. QVC's got everyone covered this month with all sorts of great options, from lawn care items to moisturizing cream to keep your skin soft and supple as we round the corner on 2021. Here are all the best things to buy at QVC this month.
1. Leaf collection items
September marks the start of fall, so in most of the country, you're going to be dealing with some falling leaves. Make collecting all of them a little easier with some of QVC's top-rated leaf-related items from Worx. We named this Worx leaf blower the best leaf blower on the market for being powerful and easy to carry.
If you already have a leaf blower you love, Worx also makes an accompanying leaf bin that comes recommended by close to 200 QVC shoppers, as well as a universal leaf collection system, which works with your own blower and garbage can. QVC buyers love it, giving it 4.3 stars on average. One reviewer even wrote, "It saved all the stopping, emptying, and restarting...Don't know how I did leaf cleanup before!"
2. Clinique Dramatically Different moisturizing products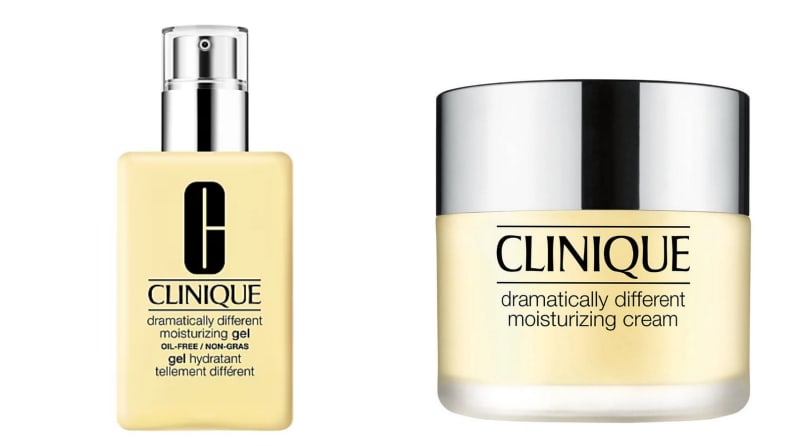 As we head into the colder weather, your skin will no doubt need a little extra TLC to stay nourished. A long-running favorite of beauty connoisseurs everywhere, Clinique's Dramatically Different moisturizing line is one of QVC customers' most-beloved facial products—and may be just the ticket to soothe dry, parched skin. Available in both a gel and a denser cream, this oil-free moisturizer helps soften and smooth the look of your skin, according to almost 3,000 reviewers on QVC.

The Dramatically Different Moisturizing Gel has earned 4.8 stars from users, with some saying it's the best skin product they've ever used. One user raves, "I have used this moisturizer since I was a spotty teenager. Now in my 50s I still love it. Rich but not greasy, it's like a drink of water for your skin!"
3. Kansas City steaks
September is a great time for breaking out the grill a few last times before it gets too cold. You've got tailgates and clambakes, homecoming dances and even Grandparents' Day. We love the idea of ordering up some steaks to save yourself the hassle of going to the grocery store, and apparently QVC users do as well. They rave about the boxes of Kansas City filet mignons available on the site, which come in all sorts of different quantities and weights. The steaks come packed in dry ice, and QVC users say that they're "tender," "lean," and "delicious."
4. Animal Island Learning Adventure devices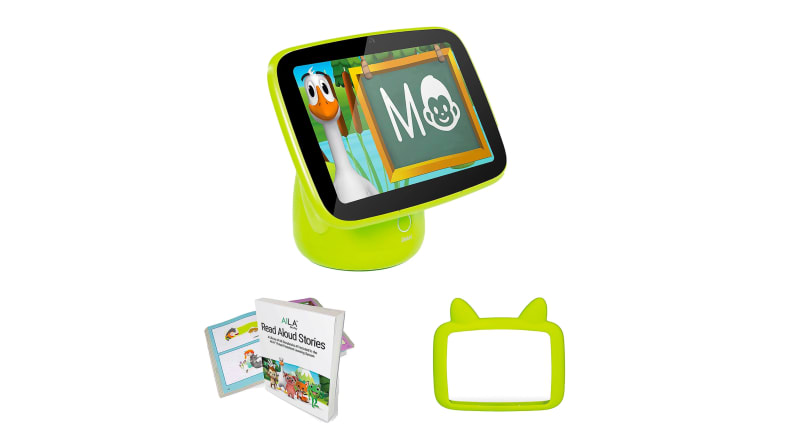 Now that school is back in session, your little ones will likely be soaking up knowledge right and left. You can keep their minds stimulated with this system, which bills itself as "an essential preschool learning system on a hands-free, toddler-friendly device." It's much-loved by QVC buyers, who have purchased it for tablet-loving kiddos as young as a year old. The system comes loaded with 60 different stories that teach reading, counting, and other early skills. Kids can even read and sing along. This Sit & Play system also comes with a "protective cuddle case," storybook, and USB-C cord.
Get the Animal Island Learning Adventure Sit & Play System for $229
5. Clinique Chubby Stick lip balms
Clinique can help fight the oncoming winter dryness not only on your skin, but on your lips too with the Clinique Chubby Stick lip balms. Available in eight different rich colors, Chubby Sticks look like chunky little crayons and are a step up from boring old ChapStick. They're not too sheer and not too opaque, and are great for layering up to your desired intensity. QVC users give them 4.6 stars, saying they're "comfortable," "moisturizing," and "beautiful."
Get the Clinique Chubby Stick Lip Balm for $19
6. An Xbox headset
There are a ton of great new games coming out this fall, so why not upgrade your—or your kid's—gaming headset? QVC carries the top-rated Turtle Beach Stealth 700 headset for Xbox, which has a flip to mute microphone and cooling gel-infused memory foam ear cushions. This headset comes with a 1-year manufacturer warranty and works with Xbox One and Xbox Series X devices. QVC users give it a near-perfect 4.9 stars, shouting out the noise-canceling capabilities and great fit.
Get the Turtle Beach Stealth 700 Headset for Xbox for $175.90
7. Cozy sweaters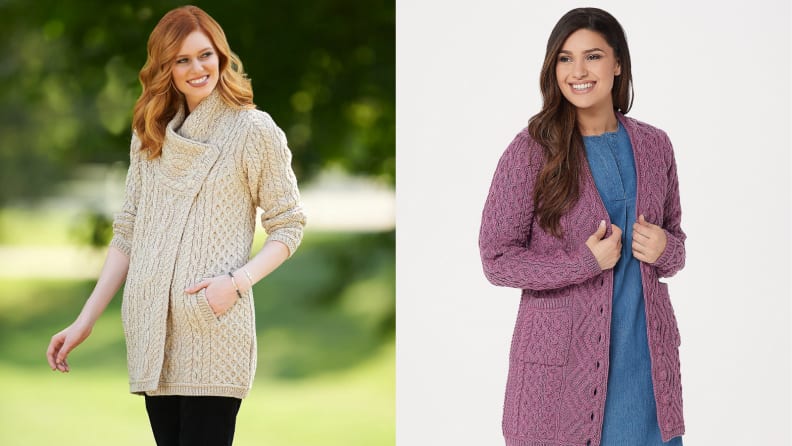 Fall means sweater weather, and QVC's got you covered with everything from cozy cardigans to pullover turtlenecks. Buyers especially love the Aran Craft Merino wool long cardigan, which has a button-up collar and comes in 11 different, rich colors. If you're looking for a looser, relaxed fit that's still available in a variety of lush colors, there's Aran Craft's Merino wool boyfriend cardigan, which reviewers say "doesn't itch," is nice and warm, and is "absolutely beautiful."
8. Comfy jackets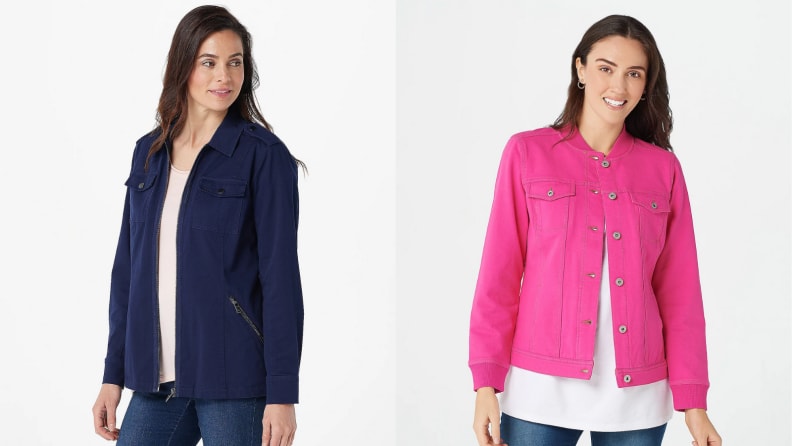 If you're up for some layering as we transition into the fall, QVC has a number of great light to mid-weight jackets for sale this month, including a military number from Belle By Kim Gravel that users have given 4.3 stars, praising its stretch, styling, and eye-catching camo print. Another solid option is Denim & Co's button-front jean jacket, which offers a neat collarless spin on the old classic. It's available in six different colors and sizes ranging from XXS to 3X, and QVC buyers report that it's "true to size" and "beyond comfortable." It's on clearance right now, too, which makes it a great deal.
9. Summer shoes on sale
Speaking of clearance, end-of-season is a great time to pick up clearance shoes that you can wear next year. They're well-priced and when those tulips start popping up next March or April, you'll be ready with some fresh new kicks. QVC has a ton of cute options available in its clearance section, including a well-reviewed pair of Sketchers sandals and a preppy little pair of linen sneakers from Sperry. Over 1,200 buyers have rated the latter, giving them 4.7 stars and praising their solid quality and charming styling.
Looking for something a little more athletic? Sketchers' Uno Stand On Air sneakers are also on clearance right now, and feature air-cooled memory foam padding. QVC buyers give them a 4.5 star-rating overall out of over 1,000 reviews.
10. Stylish, statement purses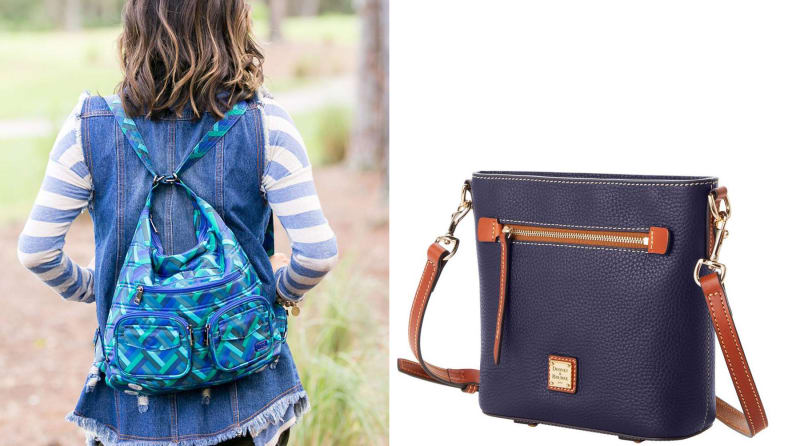 Maybe it's the memories of picking out a new backpack for school, but we love buying a new purse in the fall. It's a great time to transition out of whatever straw or beach-friendly bag you've been carrying during the summer, and there are tons of great deals to be had on QVC. For instance, you can pick up a convertible hobo bag from Lug for just over $70. With RFID protection and numerous pockets, this bag makes a stylish impression. It's also convertible, meaning it can go from a shoulder bag to a backpack with just the click of a strap. QVC users love it, too, praising its amazing "organization features" and calling it "fun and functional."

If you're angling for something a little more traditional, Dooney & Bourke's pebble leather crossbody could be a good option. It's well-priced this month, features a 100 percent leather exterior, and comes in nine different colors. Finally, if you're hitting up a sporting event this fall, be it a college football tailgate or a big NFL Monday Night game, you may need a see-through purse given most current stadium regulations. Fortunately, QVC has lots of cute options like a Baggallini crossbody purse, which comes in a ton of different festive colors.
11. Bentgo lunchboxes
With school back in full swing, it could be a good time to up your kiddo's lunchbox game. Bentgo leakproof lunch boxes are stylish and durable, and have a number of little compartments to encourage fun and varied eating. There are a few different options available on QVC right now, but we love this orange option, with its teal trim and rubber coated edges. QVC buyers do, too: They've given it 4.8 stars, and say it's "easy to use" and perfect for younger kids who love to graze.
Get the Bentgo Brights Leakproof Lunchbox for $27.99
12. K-Cups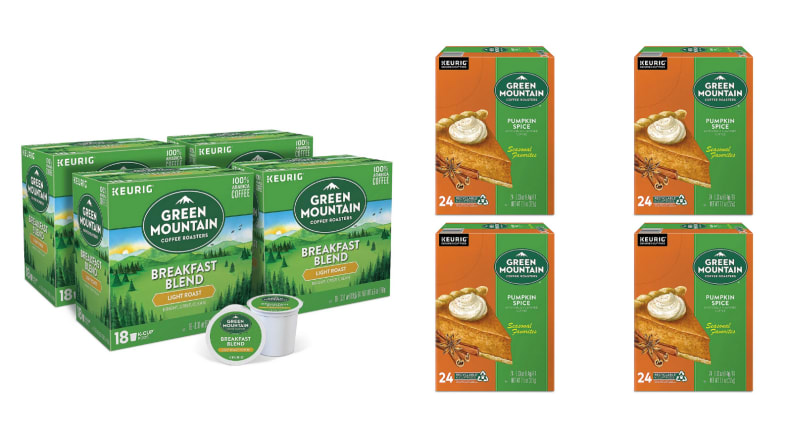 Green Mountain K-Cups are hot sellers QVC right now—especially if you're looking for breakfast blends or a seasonally appropriate pumpkin spice option. You can pick up 96 flavored coffee pods for just about $60, or about $.63 a cup. Pumpkin spice is available—and very fall friendly—but you can also opt for maple pecan, cinnamon sugar, donut shop, holiday buzz, McCafe premium, and winter wonderland. The breakfast blend K-Cups will run you about $70, so $10 more for a more classic taste.
13. Dyson products
Just like most shoppers, QVC users love their Dyson vacuums, especially in the fall when dirt can be tracked in more easily. Our reviewers love them, too, and have heaped praise on the Dyson V11 Torque Drive in particular as an incredible cordless cleaner.

Another much-loved Dyson product, the Airwrap Complete Hair Styling Tool, has even earned a Customer's Choice nod from QVC shoppers, meaning it's one of their favorite products of the last year. A smoothing brush, a styler, and a versatile curling iron all in one, the Airwrap is a hair-styling game-changer that will let you skip the blowout during the holidays this season. Our beauty editor agreed, saying it's "worth every penny" of its somewhat steep price, and that it's "all you'll need for a salon-like style."
14. A tailgate-friendly speaker
QVC buyers are big fans of the iLive wireless water-resistant speaker, which is perfect for outdoor barbecues and tailgates this season. It's got a 60-foot range from its Bluetooth source, color changing LED lights, and even features a memory card reader and two microphone inputs, should you want to make an announcement. QVC users give it 4.7 stars, and report that it's "lightweight" and "super easy to use." Plus, you won't even have to worry about some enthusiastic fan spilling a beer on it!
Get the iLive wireless Water-resistant Tailgate Speaker for $72.40
15. Fall favorite candles
If you're feeling pumpkin spice vibes now that it's almost fall, you can carry that into your home with a set of three HomeWorx by Harry Slatkin candles. These glass-encased, three-wick candles come in a set of three different scents—golden harvest pumpkin, deep dish apple pie, and crimson leaves—and burn for about 40 hours a piece. QVC buyers say they're strongly scented, which is great, because as one user wrote in her review, "I can smell one on the coffee table all the way upstairs in my bedroom!"
Get the HomeWorx by Harry Slatkin Fall Favorites Candles for $44.98
The product experts at Reviewed have all your shopping needs covered. Follow Reviewed on Facebook, Twitter, and Instagram for the latest deals, product reviews, and more.
Prices were accurate at the time this article was published but may change over time.