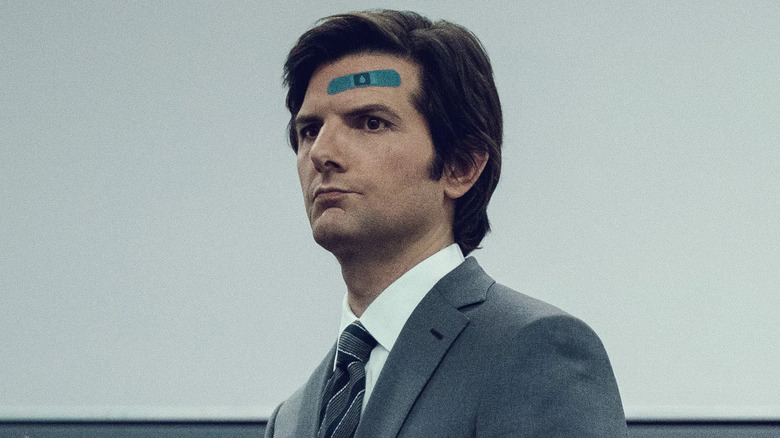 Directed by Ben Stiller and created by Dan Erickson, Season 1 of "Severance" on Apple TV+ has proven itself one of the most powerful and resonating sci-fi series in recent memory. It takes place in a mysterious company called Lumon whose workers' consciousnesses are severed into their work selves (referred to in-world as "Innies") and their outside selves ("Outies"), with neither being privy to the experiences and memories of the others. The series wrestles with the ethical implications of the severance procedure, Lumon's eerie and curious motives and operations, and the characters' own attempts to get to the bottom of everything.
While the first season faced a number of production barriers due to the COVID-19 pandemic, the sci-fi thriller nonetheless became a hit upon its premiere. It earned a whopping 14 Emmy nominations, netting two wins in a packed field of excellent nominees. For the "Severance" fan who can't wait much longer for the series to return, it was revealed today that production is finally underway on the next season, and with a host of major cast additions.
When And Where To Watch Severance Season 2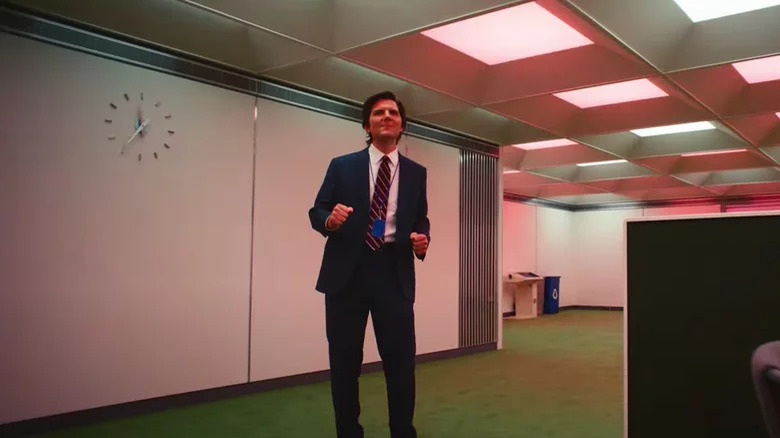 The first two episodes of the first season of "Severance" premiered February 18th, 2022 on Apple TV+, with new episodes premiering weekly throughout its first nine-episode run. The series' second season will once again be watchable for Apple TV+ subscribers, though Apple hasn't confirmed the episode release schedule nor the number of episodes in Season 2.
Similarly, the anticipated premiere date for "Severance" Season 2 has not yet been released. In an April 2022 exchange with a fan over Twitter, director Ben Stiller teased that the first season took "a couple of years" and that he hopes his fan discussant can "hang in." With the series ending on a substantial cliffhanger, there's been hope ever since the Season 2 renewal announcement that fans wouldn't have to wait so long. While the lack of current release news surely isn't comforting for series fans, at least the series' growing new cast shows that it's making steady progress and hopefully without the production delays of the stunning first season (see our review here).
What We Know About Severance Season 2's Story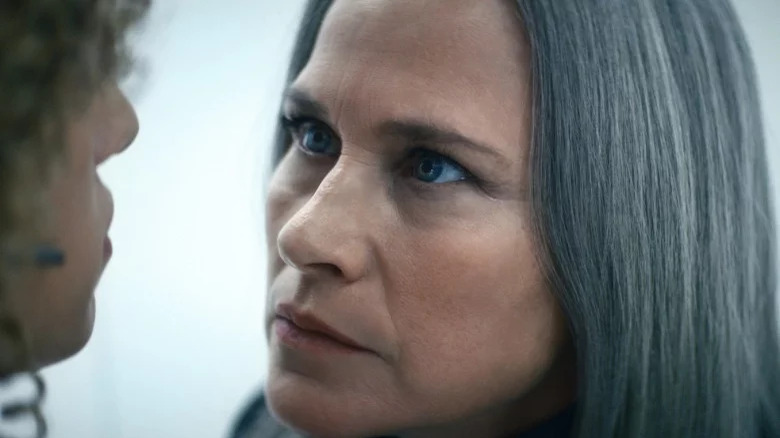 In Season 1 of "Severance," we followed the protagonists Mark (Adam Scott), new Lumon addition Helly (Britt Lower), Irving (John Turturro), and Dylan (Zach Cherry) as they work as "severed" Lumon employees engaged in mysterious number-sorting work in "Macrodata Refinement." The fearsome foursome becomes increasingly irate at their limited and oppressive Lumon lives, alongside growing distrust for Lumon higher-up Harmony Cobell (Patricia Arquette) and her second-hand-man Milcheck (Tramell Tillman). By the end of the first season, the four enact plans for their Innie-selves to take over their Outie's bodies. The plan reveals a number of major truths and provokes even more questions (see our Ending Explained article here), setting audiences up for a stunner of a second season.
While series star Adam Scott revealed a thoroughly wholesome dream for Mark's future in the series, the actual plot of Season 2 is so far being kept tightly under wraps. Undoubtedly there will be fallout from the Innie takeover at the end of Season 1, with "Helly R." being discovered to have taken over her Lumon higher-up counterpart, Irving getting so close to Outie Burt, and Mark finding more than he bargained for about his own Outie life with, perhaps, an emotional reconciliation between his two halves at some future point in Season 2 or beyond. 
What We Know About The Cast And Crew Of Severance Season 2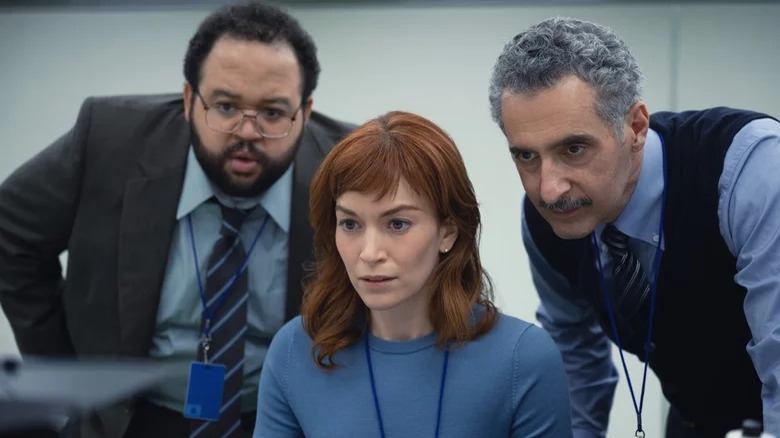 According to today's production start announcement, all the major cast from Season 1 will return. We'll see the return of series protagonists Mark, Dylan, Helly, and Irving with Adam Scott, Zach Cherry, Britt Lower, and John Turturro returning; Mark's sister Devon (Jen Tullock) and her author husband Ricken (Michael Chernus); Lumen love interests Ms. Casey (Dichen Lachman) and Burt (Christopher Walken), alongside antagonists Harmony Cobel (Patricia Arquette) and Seth Milchek (Tramell Tillman).  Additionally, Season 2 will add a host of new talent to the already stacked series, with eight new cast members joining including Bob Balaban ("The French Dispatch"), Robby Benson ("Beauty and The Beast"), Stefano Carannante ("Mirabilia"), Gwendoline Christie ("Game of Thrones"), John Noble ("The Lord of the Rings" films), Ólafur Darri Ólafsson ("The Missing"), Alia Shawkat ("Search Party"), and Merritt Wever ("Nurse Jackie").
It hasn't been revealed what characters these new cast additions will be playing. With Season 1 ending in our Innie heroes venturing out to cause trouble in the Outie world, even amongst the top brass at Lumon itself, there are undoubtedly major implications in the wider world of "Severance" and we're likely to see a whole lot deeper behind the Lumon curtain than we could in the mysterious first season.
Ben Stiller is returning as director and EP for "Severance" Season 2, sharing EP duties with Dan Erickson who will continue to write the second season.
Read this next: The 10 Apple TV Shows That Justify A Subscription
The post Severance Season 2: Everything We Know So Far About the Return of the Chilling Sci-Fi Series appeared first on /Film.