Every time I walk into a bookstore these days, there are adorable Halloween-themed displays for young readers. Brightly colored picture books featuring witches, ghosties, and pumpkins galore spill across tables. Seasonal games and coloring books abound. Everything is awash in shades of orange, purple, green, and black. And, of course, there are the incidentals: bookmarks, stickers, cards, and more. It's wonderful, but also always leaves me craving a table of literary treats aimed at adults. Especially the table full of Halloween books for adults.
After all, many of us who've moved beyond childhood still love the thrills and chills of the spookiest season of the year.
To be fair, many an indie bookseller has arranged a table of autumnal delights for their adult (if not entirely "grown up") readers. However, it may not be surprising that horror fiction often dominates these displays. It makes sense — I mean, I can't be the only one who has friends who consider September and October "horror season" for their bookshelves!
But there are so many wonderfully whimsical and fantastically fun books to help you satisfy your Halloween book cravings, too. That's what this list of the best Halloween books for adults is all about! Whether you're seeking a witchy woo-ing, a macabre mystery, or a phantasmagoric fantasy, I've got a goody for your literary treat bag.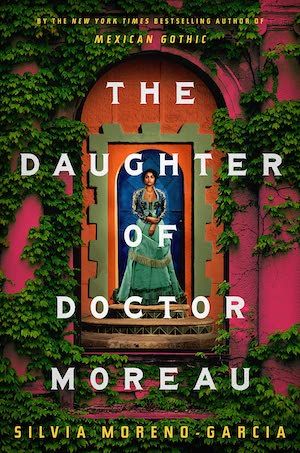 I'd be remiss to leave off this latest treasure from the author who brought us the creepy delights of Mexican Gothic and the enchanting romance of The Beautiful Ones. Silvia Moreno-Garcia's latest tale introduces another strong, spunky heroine: Carlota Moreau, daughter of the mad scientist introduced over a century ago by H.G. Wells. In the remote and lush confines of her father's estate, Carlota has lived a life of isolation, surrounded primarily by the "hybrids" her father has created. Enter Eduardo Lizalde, a handsome young man who's just what the Doctor didn't order for his sheltered (and also intelligent, beautiful, and passionate) daughter. It's an otherworldly tale — as much science fiction and romance as it is thoughtful and complex. If you know Moreno-Garcia's work, you know this is one of those books you'd better plan on not being able to set down.
Like The Daughter of Doctor Moreau, Sally Thorne's latest novel builds on a classic (this time, Mary Shelley's Frankenstein), bringing together historical fiction and romance. Who exactly is Angelika Frankenstein? Why, she's Victor's little sister. And while big brother is busy piecing together human remains to reanimate in his laboratory, Angelika decides to follow his example and (as the title implies) make herself a man. As you might expect, things don't exactly go smoothly. Suffice it to say, Angelika ends up embroiled in a love triangle, trying to solve a mystery, and questioning the role of science in her love life. It's a quirky and fun read that's perfect for the Halloween season.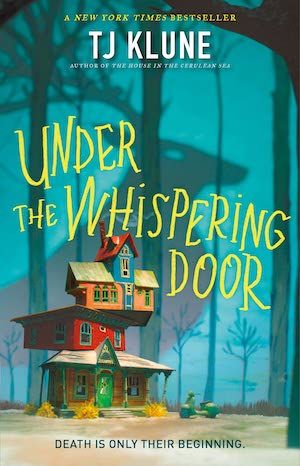 Okay, I know this one came out last year, but it's so perfectly appropriate for Halloween. I mean, protagonist Wallace is a dead man (literally) trying to figure out exactly what to do with his afterlife as he slowly and inevitably falls in love with his ridiculously attractive, sensitive, and magical reaper. The characters in Klune's novel are the kind you wish were real people so you could be besties with them. While you might not think there's a lot that could happen to a guy who's no longer living and is essentially confined to the tea shop he's sort of haunting, Klune delivers a beautiful tale that also has some pretty nail-biting moments of suspense. Under the Whispering Door is part love-story, part mystery, and part philosophy. It's also a really good story about love and what it means to truly live one's life.
Kit Mayquist's self-professed Gothic novel starts out innocently enough: young woman (Lena) needs a job, like, yesterday, and ends up scoring a position with one of the wealthiest families in town. The Verdeaus seem, erm, a bit eccentric. But as you know, in any Gothic tale, eccentricity quickly slides into creepy. It doesn't take long for Lena to figure out there's something (or maybe, lots of things) really wrong with the Verdeaus…but they're not the only ones with a little darkness in their hearts. Without plot spoiling, let's just say Mayquist's novel is Gothic, sure, but also has undercurrents of romance and revenge that make it downright unputdownable.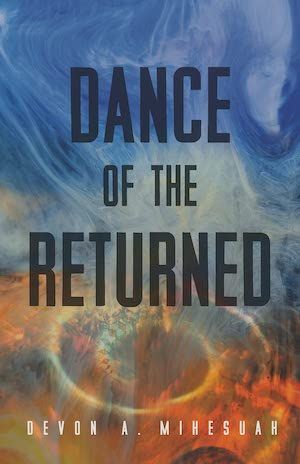 This novel has it all — time travel, mystery, Indigenous cosmology, and even a few laughs along the way. It's the second book featuring Detective Monique Blue Hawk (she makes her initial appearance in Hatak Witches), but it's no less gripping than the first. Devon Mihesuah takes readers on a wild journey across time as Detective Blue Hawk — still recovering from the harrowing events of the previous book — searches for answers about the Renewal Dance in the wake of a young man's mysterious disappearance. Mihesuah's characters are refreshingly relatable as they struggle not only with the dangers of this mystery but also the dynamics of their relationships in the contemporary moment.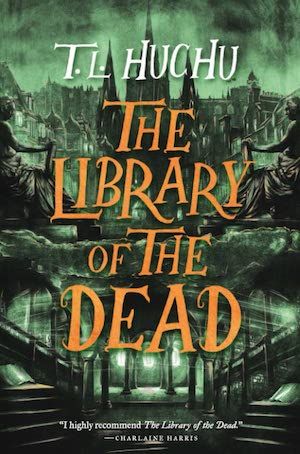 Edinburgh is famously haunted, and T.L. Huchu's novel plays that up with a protagonist who's a ghosttalker in Auld Reekie. Ropa's getting by serving as a messenger for the dead, but it's not long before the ghosts have a message for her: Edinburgh's children are being turned into husks. There's magic and mystery in these pages, and with a protagonist like Ropa, you'll be glad you went along for the ride. Treat: If you like The Library of the Dead, you'll be happy to know the second book in the Edinburgh Nights series, Our Lady of Mysterious Ailments, was released a few months ago.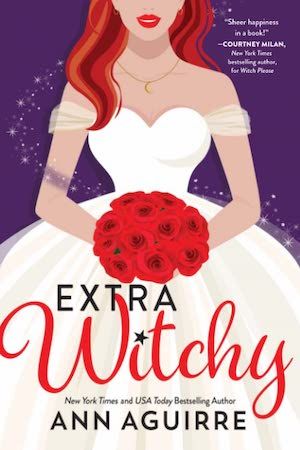 In book three of the Fix-It Witches series, Ann Aguirre's latest protagonist has been through the proverbial wringer. Leanne Vanderpool has had a hard time with love and has all but given up on it. After all, the other witches in her coven (a magical tech-repair firm) are family enough for her. However, Leanne has no shortage of ambition — and why shouldn't she when she's capable of so much more than she's being asked to do? — and when it seems like that ambition is leading her into politics, she decides she'd better find a man to hang on her arm so people don't go digging into her past. There be secrets there…and as you might imagine, the combination of a witch with a past, her political aspirations, and the down-and-out guy who ends up unwittingly entangled in Leanne's life is an entertaining and charming combination.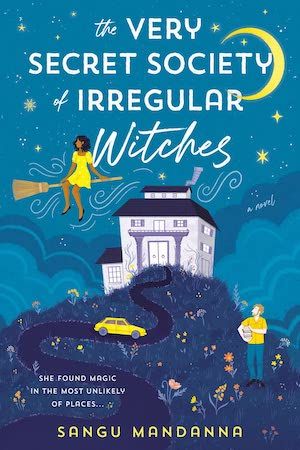 No seasonal reading list would be complete without a witch or two, and protagonist Mika Moon (and her swoon-worthy librarian love interest) is a great candidate for the job. She's a modern-day British witch trying to fly under the radar, even while maintaining a social media presence. But it turns out one of her followers sees through the online persona in which she pretends to be a witch, and enlists her help in teaching three young witches how to master their powers. Everything spirals as she takes on the task, meeting a mysterious and zany cast of characters along the way. Mandanna's novel delivers layers of complexity as the narrative threads weave together to create a story that's both fun and thoughtful.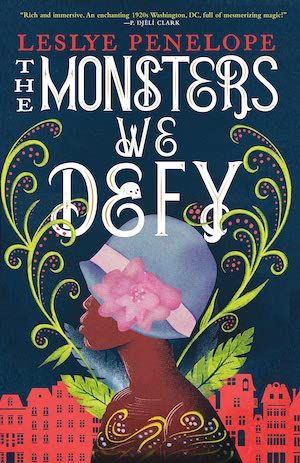 If there's such a genre as "paranormal heist," The Monsters We Defy is its poster child. Set in the roaring '20s, Leslye Penelope's dazzling novel features medium Clara Johnson — a woman who's in quite the pickle. In order to liberate herself from the debts she owes to the spirits, she has to steal something precious and magical from one of the most wealthy and powerful women in town. Even difficult tasks are never as simple as they seem, and Clara's heist is no exception. As she assembles her team, Penelope treats the reader to elements of historical fiction about Washington, D.C.'s illustrious "Black Broadway." This is an inventive and thrilling read from cover to cover!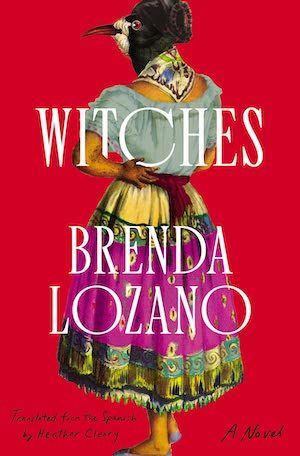 Witches by Brenda Lozano
If you're looking for a Halloween read with a specifically literary bent, Witches is a great option for you. In many ways, it centers on journalist Zoe's relationship with healer Feliciana as they unravel the multifarious impacts of patriarchal society on women's lives. Of course, what brought Zoe and Feliciana together in the first place was Feliciana's cousin Paloma: she was murdered, and someone needs to figure out what happened. This is where the book's interest in the literary really shine, because Paloma had a past in which women, healing, and the Language were inextricably intertwined.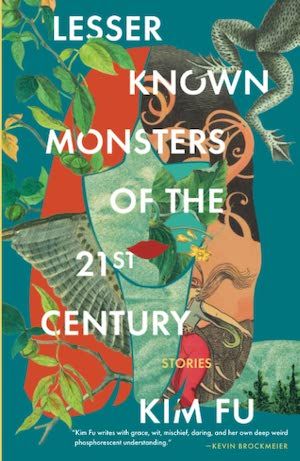 Perhaps you'd prefer a compendium of literary curiosities rather than a full-blown novel. In that case, Kim Fu's short story collection is perfect for you. Offering 12 tales of magic and wonder, this collection is one of the most imaginative I've experienced in recent memory. The stories run the gamut from fantastical to supernatural to grotesque, but each and every one of them is extraordinary. Part of the power of the stories in Lesser Known Monsters of the 21st Century is that they're incredibly thought-provoking. For me, that meant I was left with a quiet, introspective desire to ponder the larger significances at the heart of each story. That feeling is one of the things I love most about literature's power.
Take Your Bookshelf Trick-or-Treating
For some great suggestions for LGBTQ+ Halloween reads, check out this list of awesome queer Halloween books. Or perhaps you're feeling in the mood for some thrills and chills; if that's the case, try one of the creepy supernatural books on this list. In the event you're looking to let Halloween spill out of the covers and into your living room, get inspired by this list of bookish Halloween decor.
!doctype>