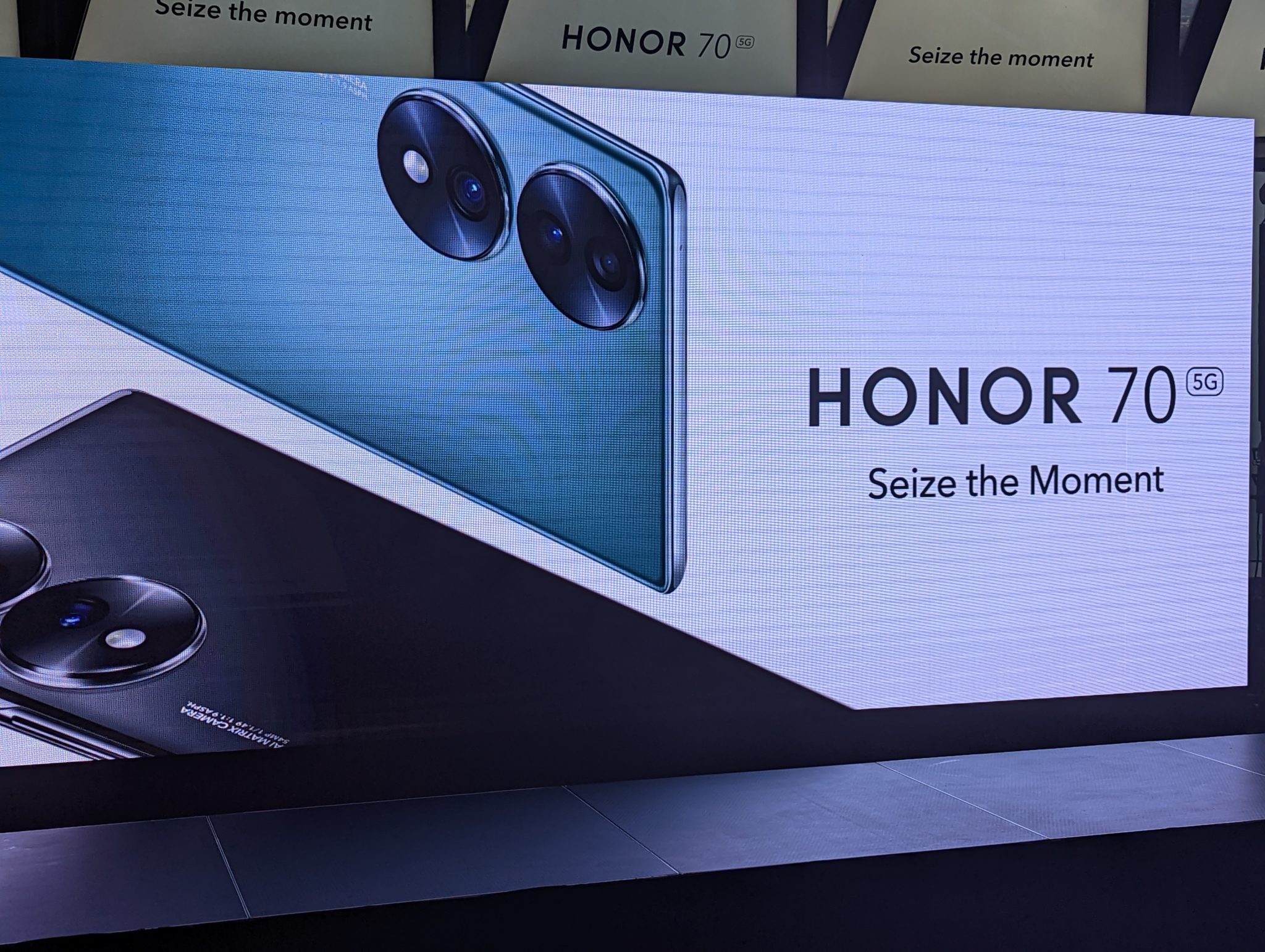 I have just had the pleasure of attending another Honor event in Old London town. This time we have a triple header with the launch of a High-end phone in the form of the Honor 70, a tablet in the form of the confusingly named Honor Pad 8 (more on this later)and the entry-level Honor 8X 5G.
Honor 70
The star of the show however was undoubtedly the Honor 70 which brings all the latest shiny bits from Honor's lab to the mass market without having to take out a new mortgage!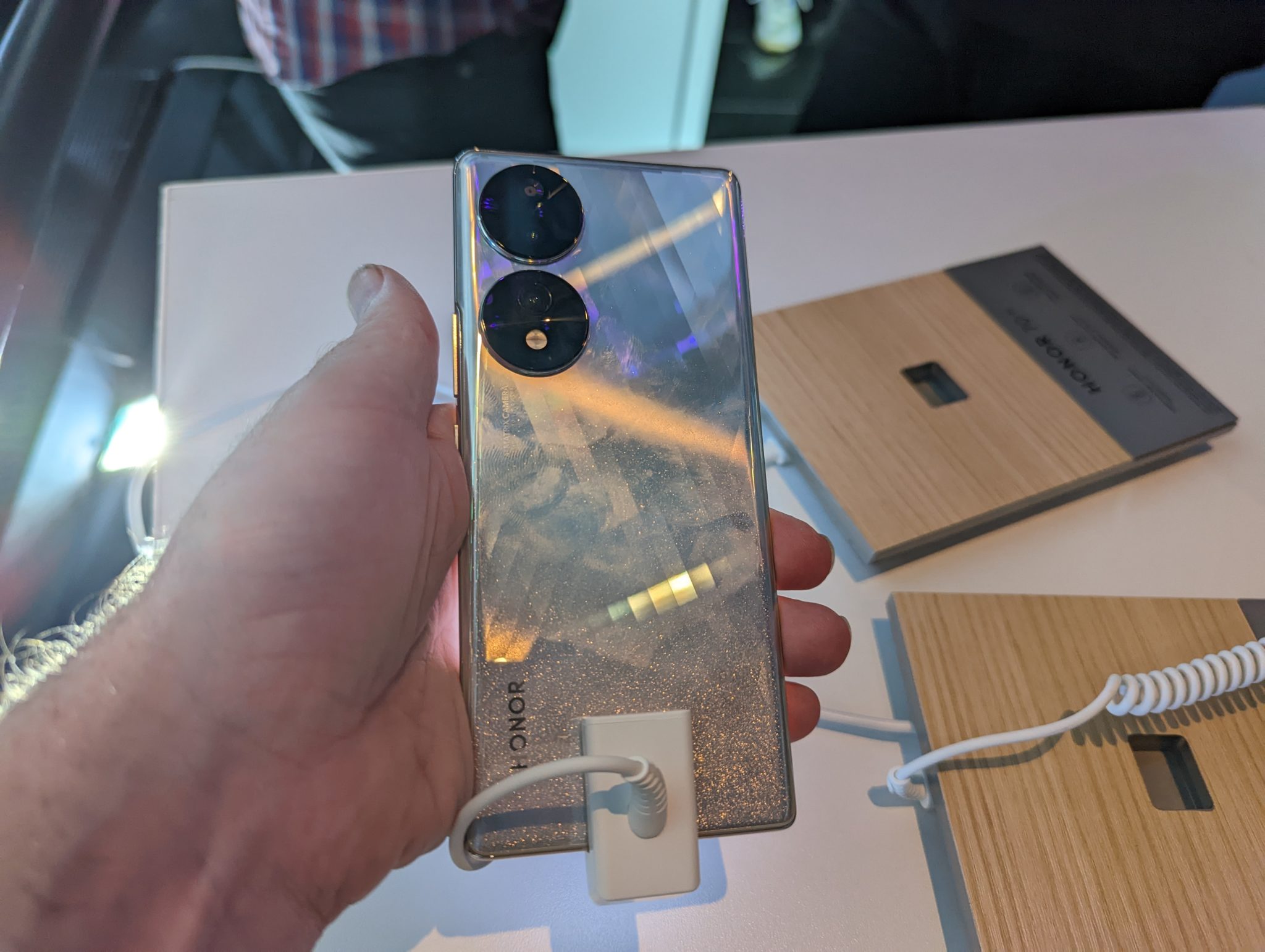 Let's go through a quick checklist:
Fast power full processer √
Advanced Camera system √
Overtly fancy design with associated marketing speak √
Fast wired charging √
Android 12 with Magic UI slathered on top √
Different specs for different price points √
Fancy Colours and names √
Seriously all joking aside this does look like it could be a great allrounder and I am in a very fortunate position to now have one of these devices in may have for testing over the next few weeks during which I will be sharing my opinions and thoughts with you dear reader. For now, though I would like to introduce you to the Honor 70.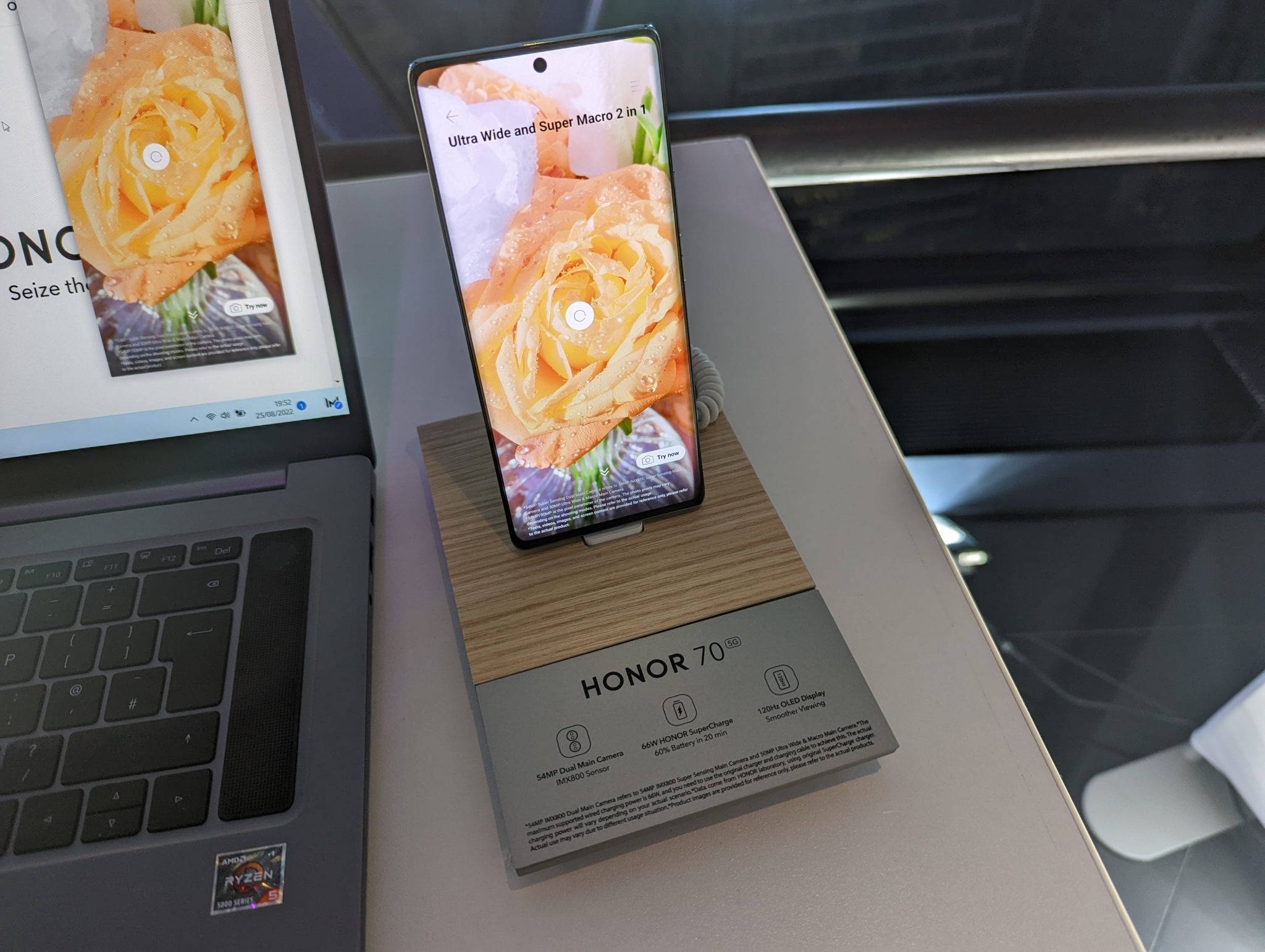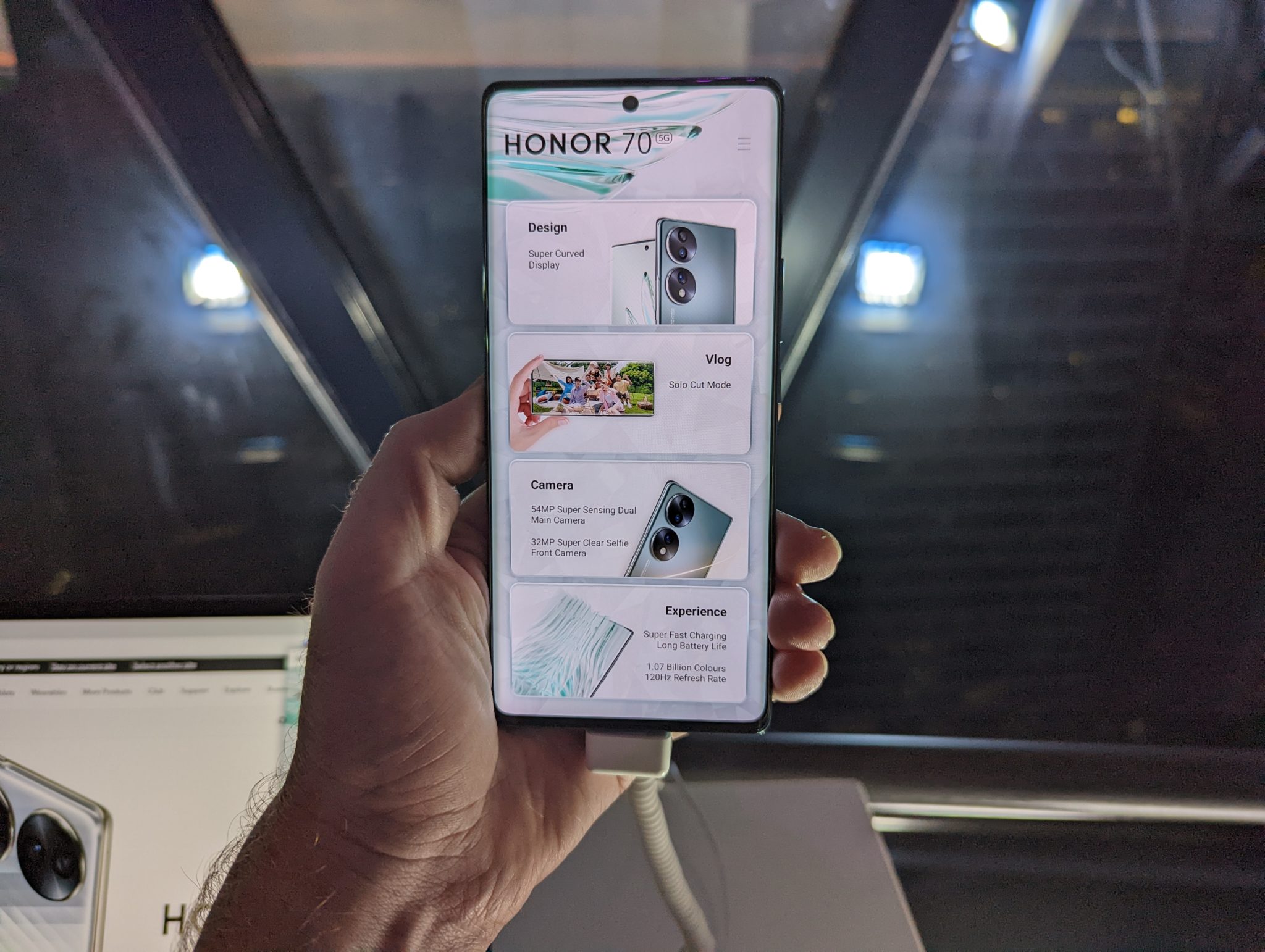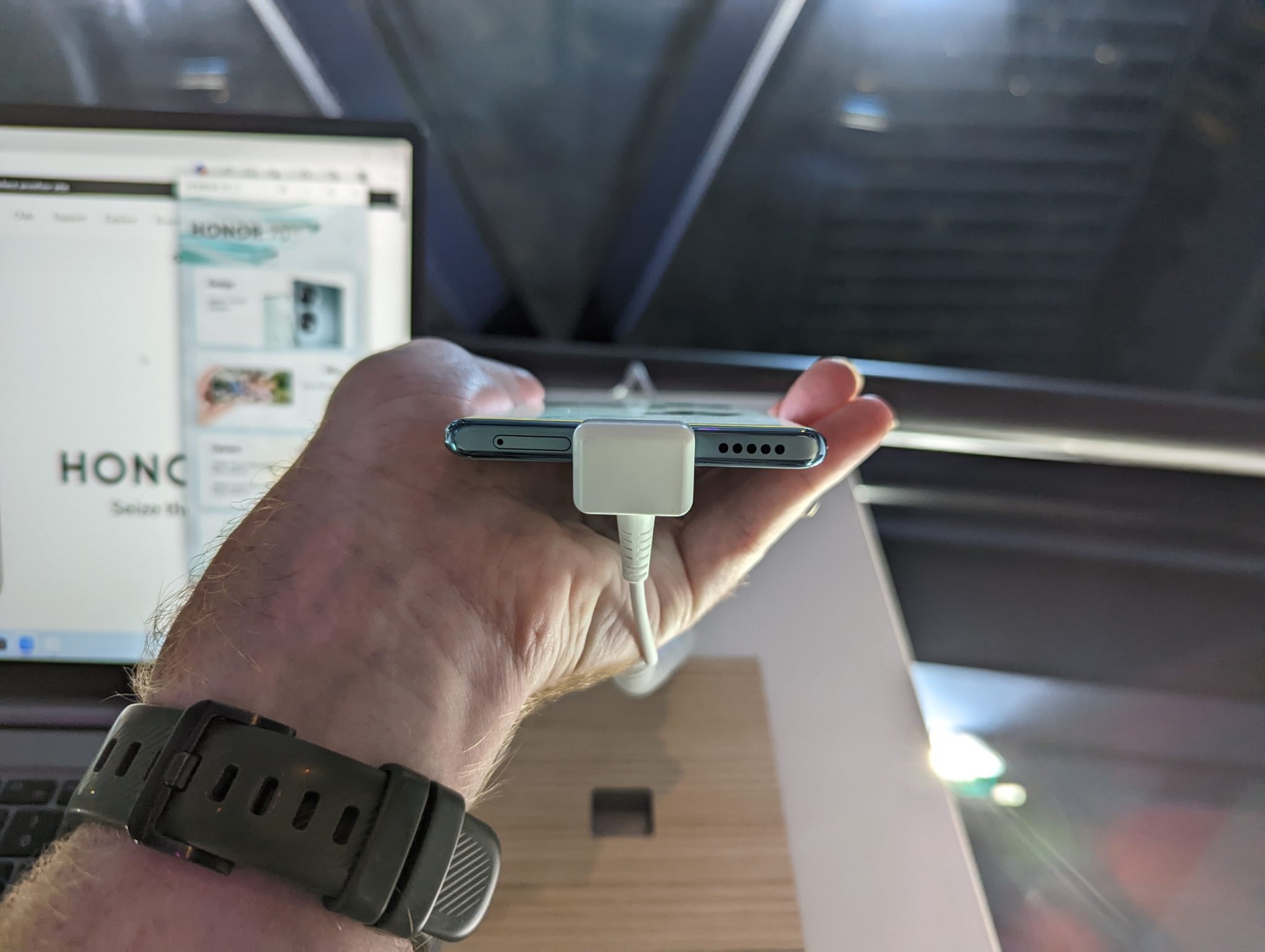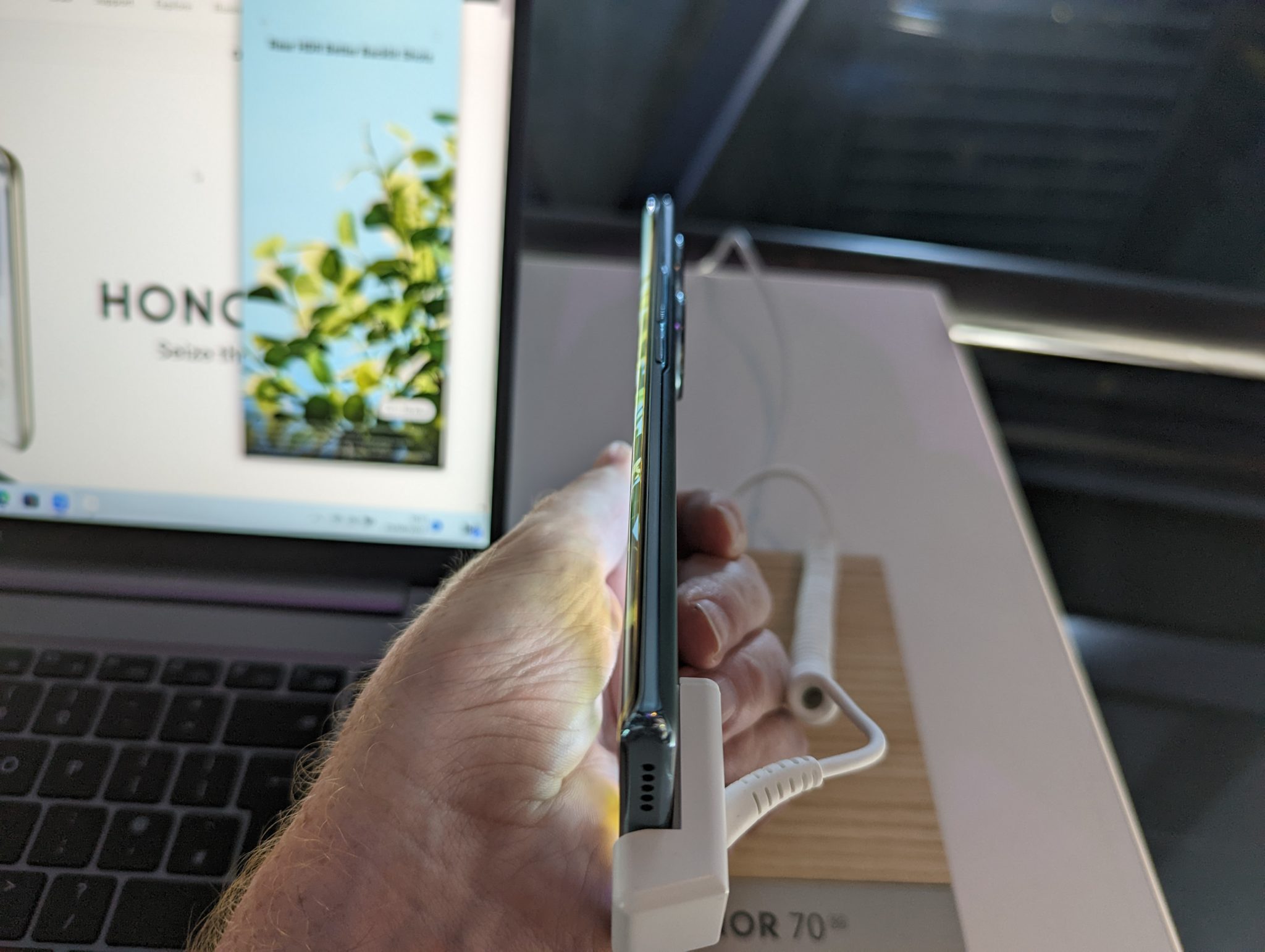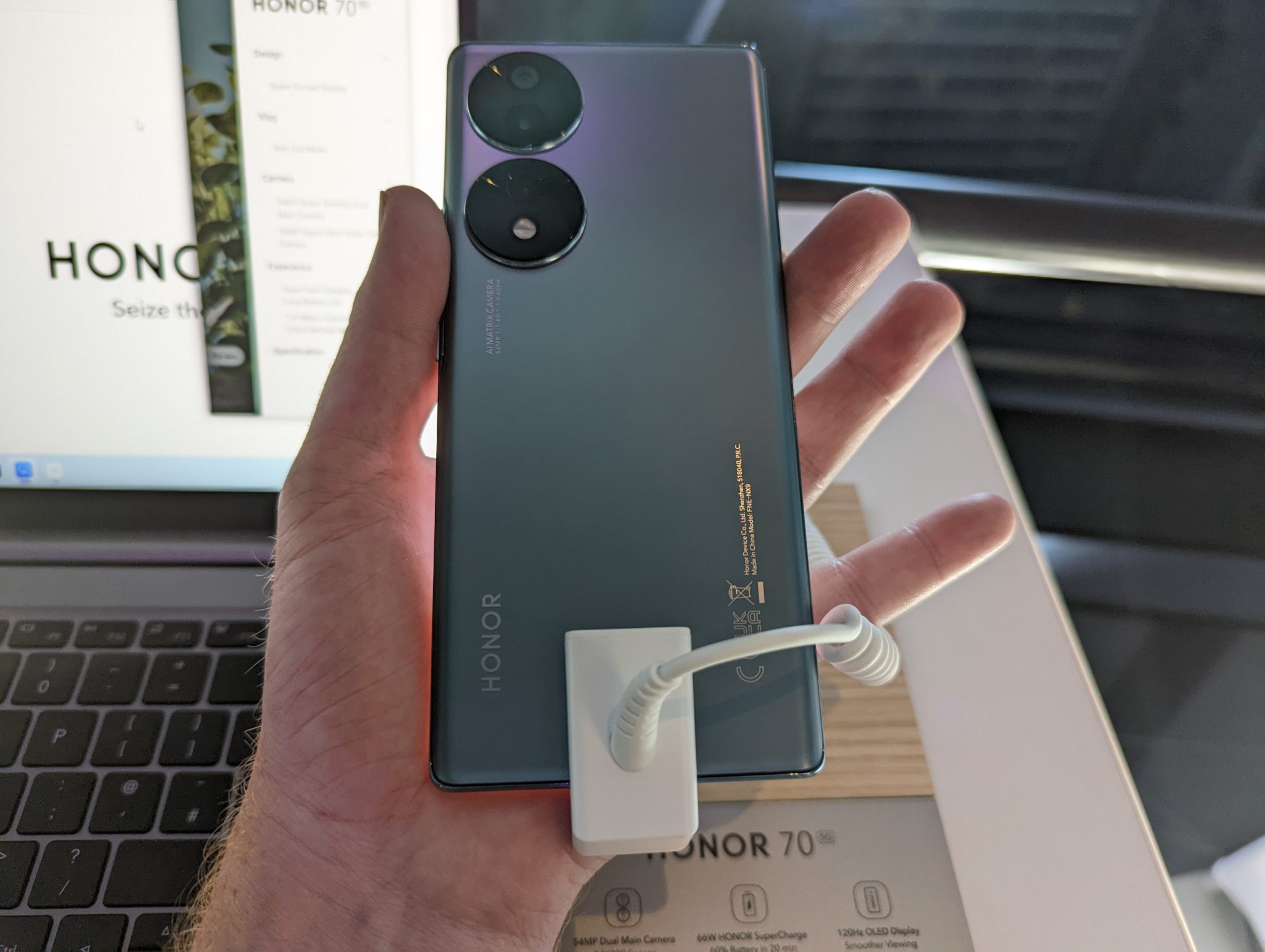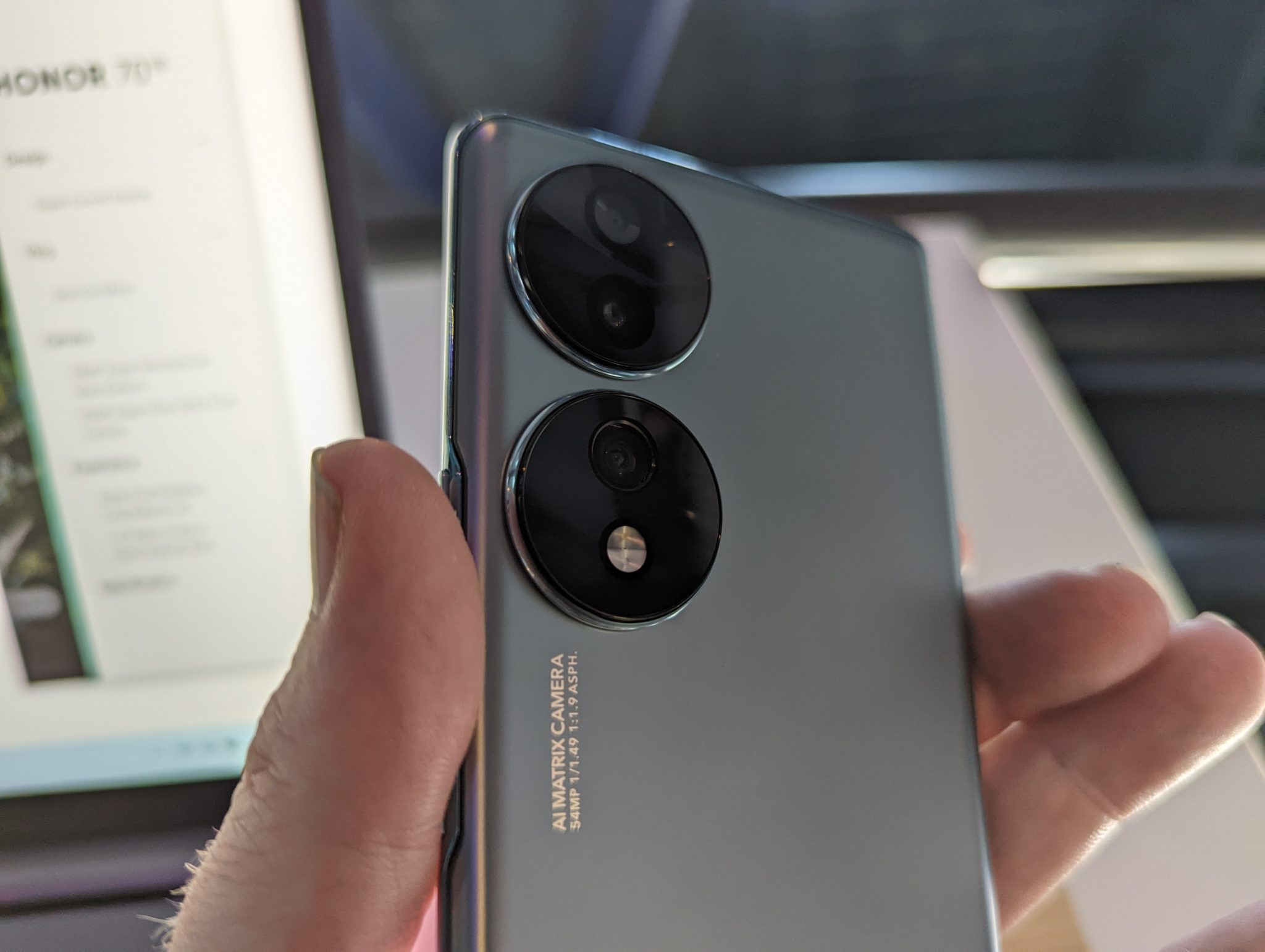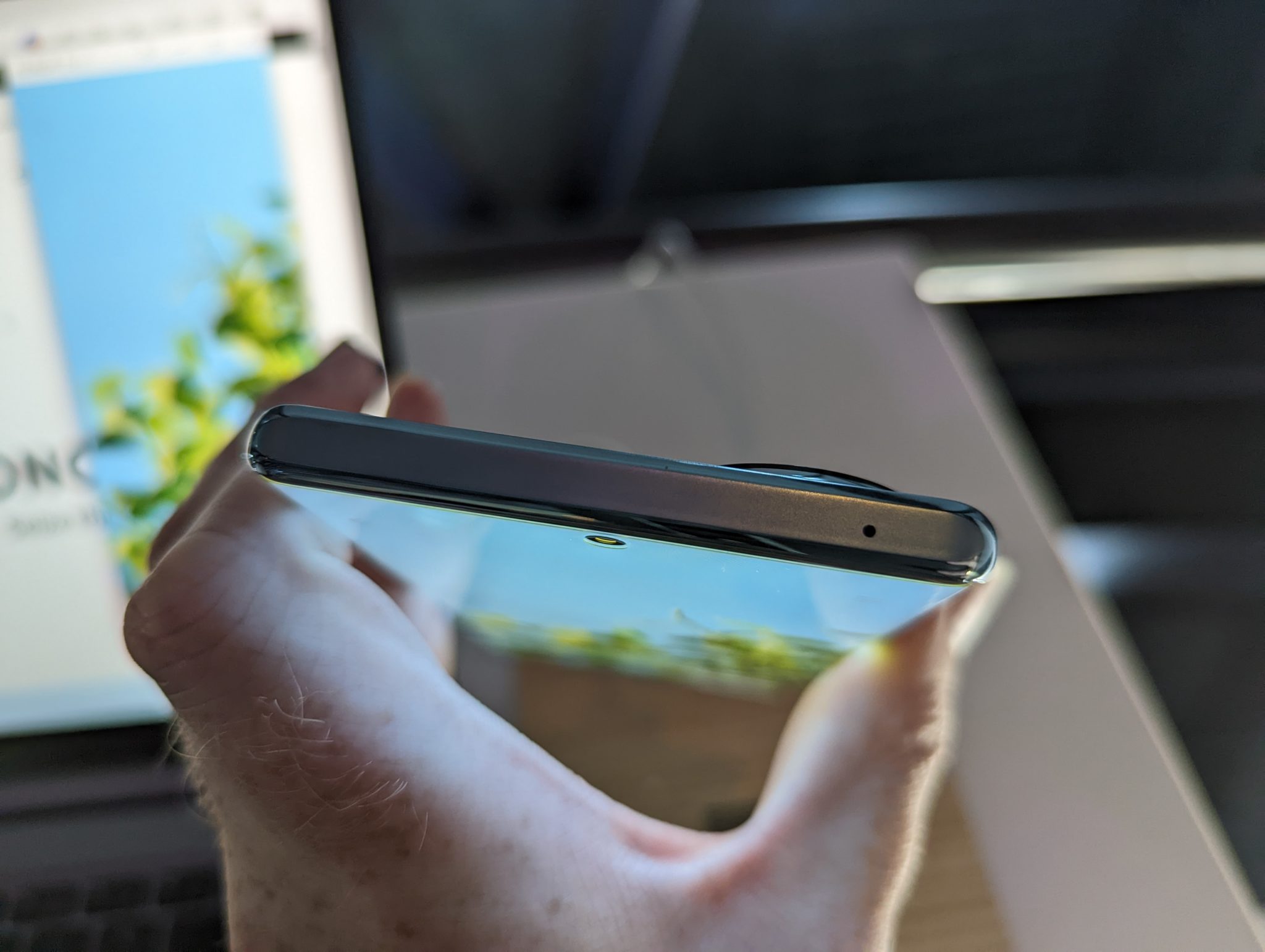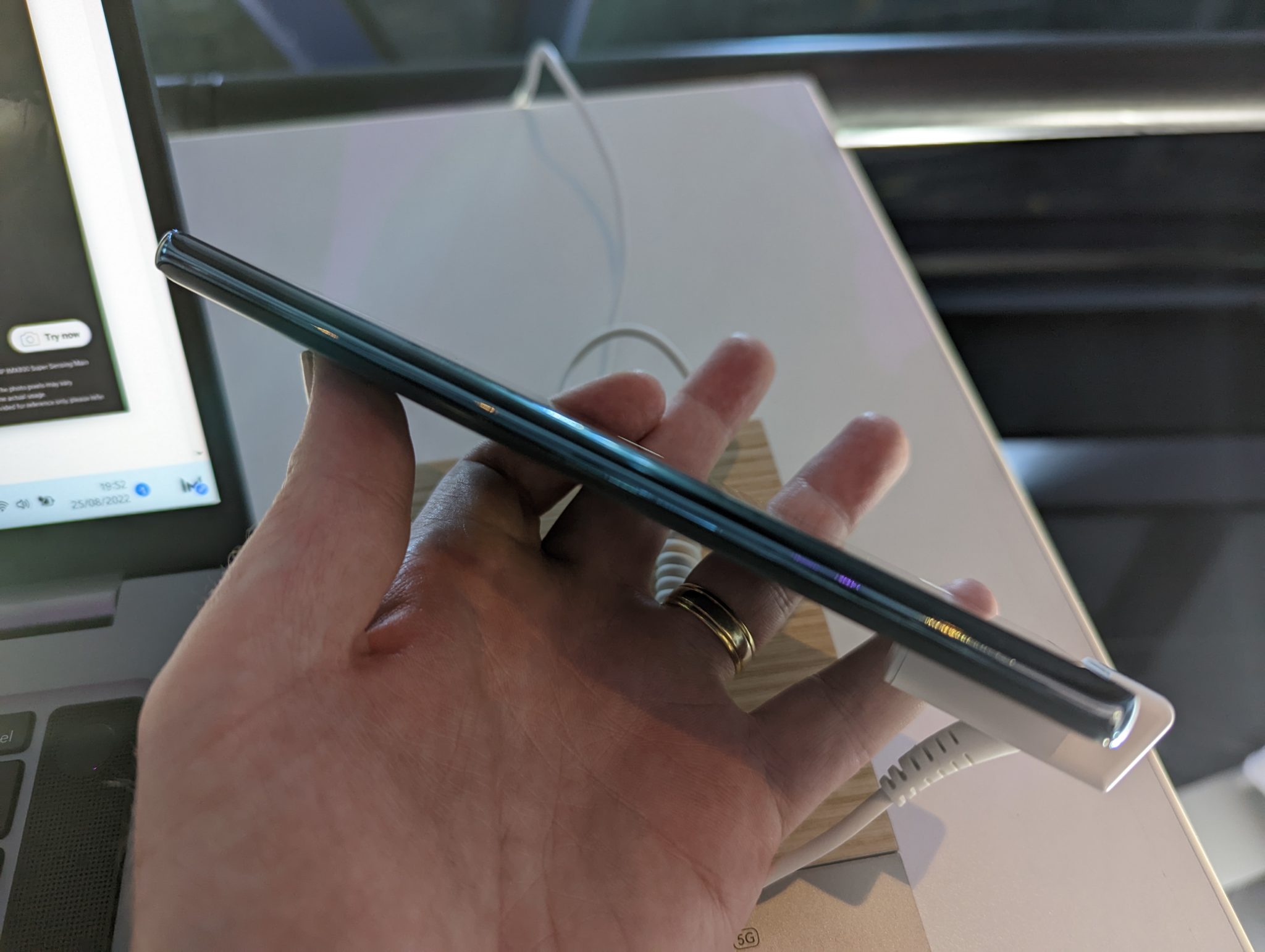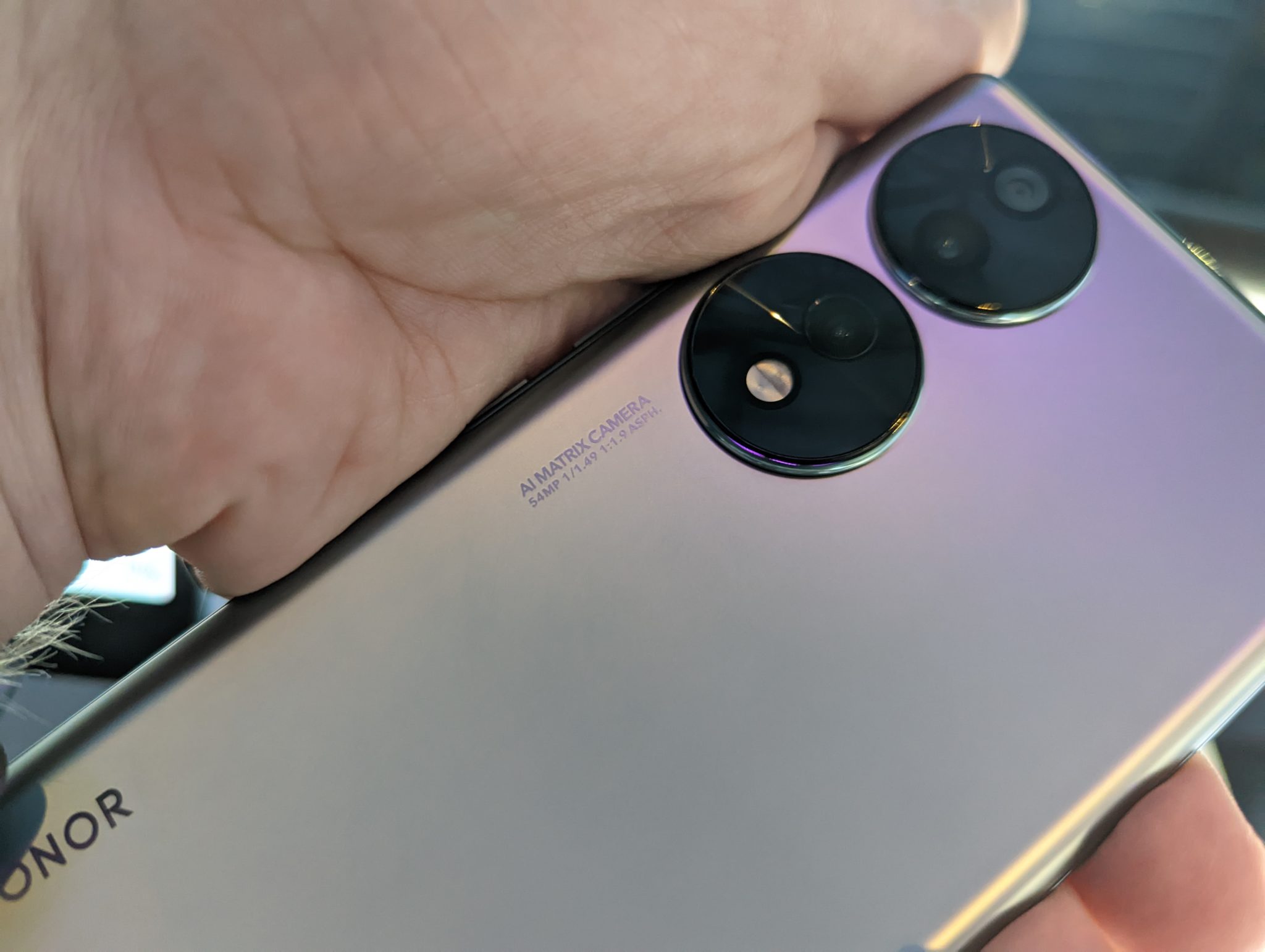 The phone will be available in two capacities with both of them having 8GB of RAM and storage of either 128GB or 256GB. There are going to be various colour variants to choose from which will also depend on the storage size you go for with the 128GB being available in Midnight Black, Crystal Silver and Emerald Green and the 256GB coming in only the Midnight Black and the Emerald Green.
Some of the stand-out features on this phone that look very cool are the camera modes which include more Portrait modes than I could count. A new mode call Solo Mode which is a new video recording mode that will allow you to focus entirely on one subject and it will record a separate video within the main recording but focused entirely on that one person. I look forward to playing with this feature over the next few weeks. it also features a Qualcomm Snapdragon 778G + processor that has integrated Adreno graphics on board along with support for 5G, Qualcomm AI and Wifi 6 Support.
As for the display they say a picture speaks 1000 words so here are some from the presentation!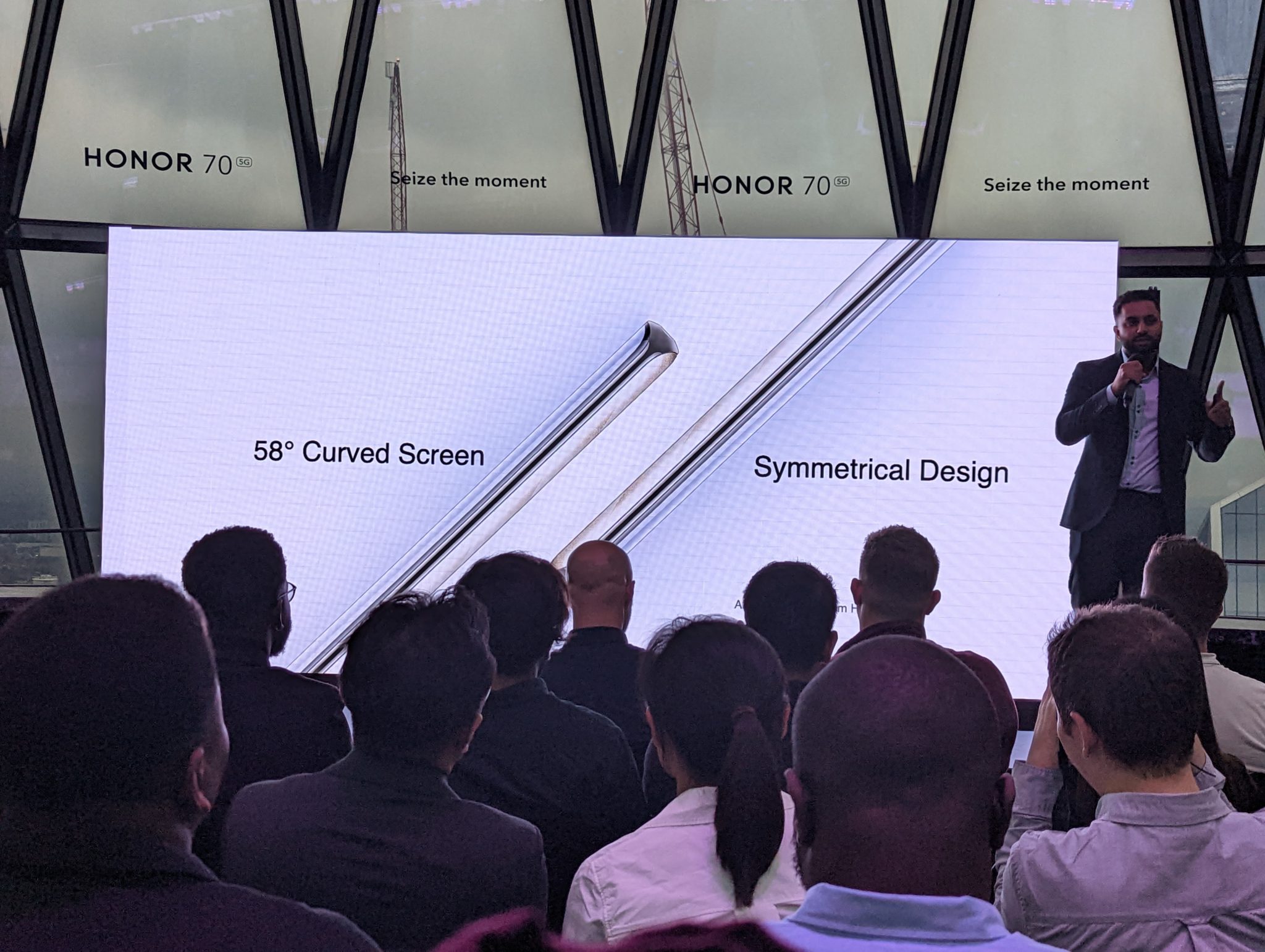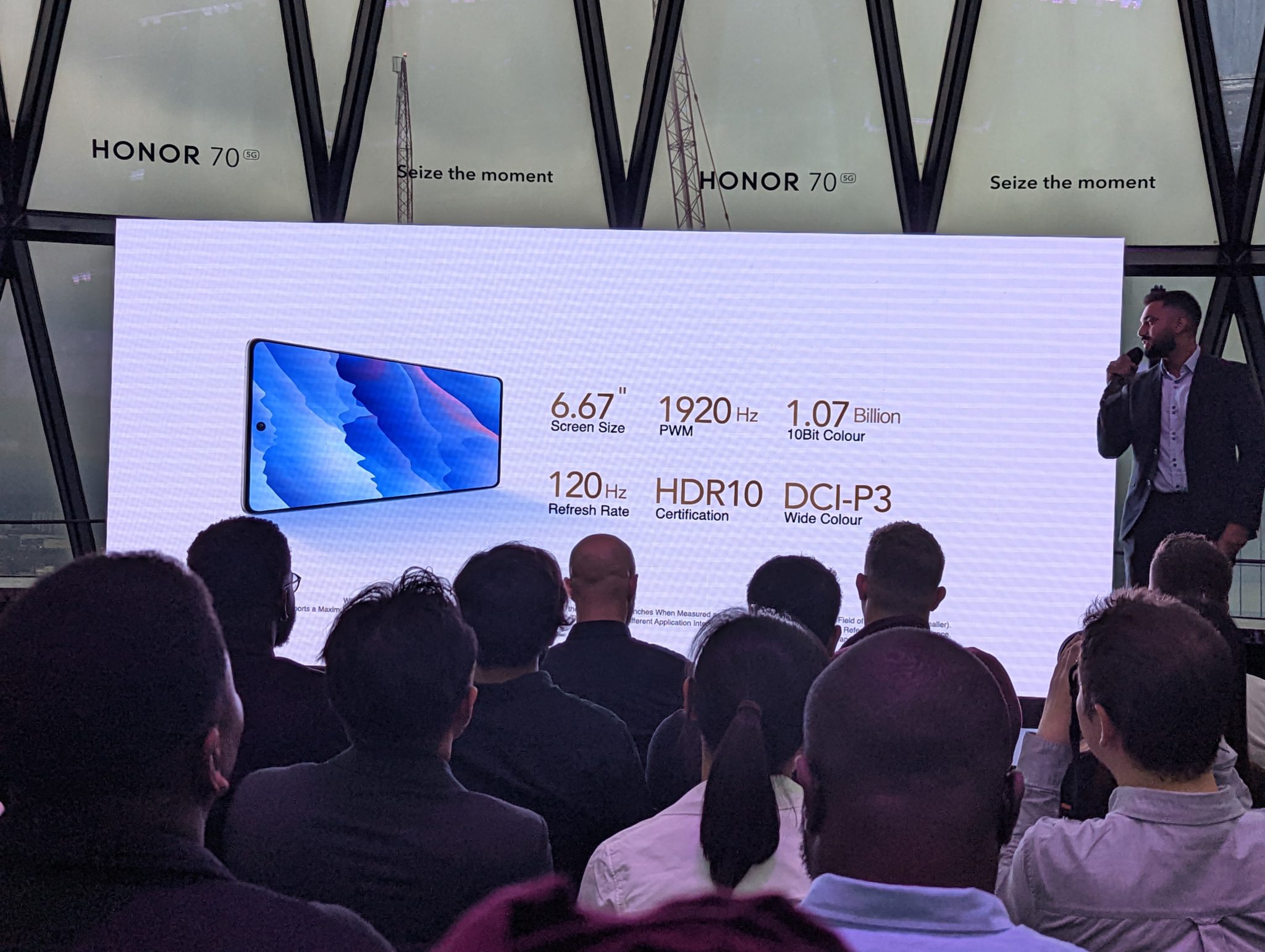 Pre-orders will start on the  HiHonor store on the 26th Aug 2022 with general sales starting on the 2nd Sept 2022. pricing is from £479 for the 128GB version and £529.99 for the  256GB version.
Honor Pad 8
Whilst the star of the show was the above, Honor 70, there were also two other devices announced which are both interesting in their own rights. We have now got a new tablet from Honor in the form of the Honor Pad 8 which is actually contrary to the naming a 12″ 2k screen size that comes with Honor's Full View Display technology.
It also packs 128GB of Storage and 6 GB of RAM. The Pad 8 also comes with an awesome soundstage in the form of not 4 but 8 loudspeakers which are supported by Honor Histen sound tuning tech.
It will be available to preorder from the 26th of August on HiHonor store and then it will be also available from Amazon on the 2nd. The price is pretty compelling at £269.99. Also if you order in the next 22 days then you will be able to get an extra £20 of the device cost which makes this even more compelling
This may make for quite a nice travel tablet but I am concerned about the low size of the RAM. It is probably not a major issue but I am used to phones with 8GB of RAM and upwards so we will have to wait and see if I can get one in for testing further down the road.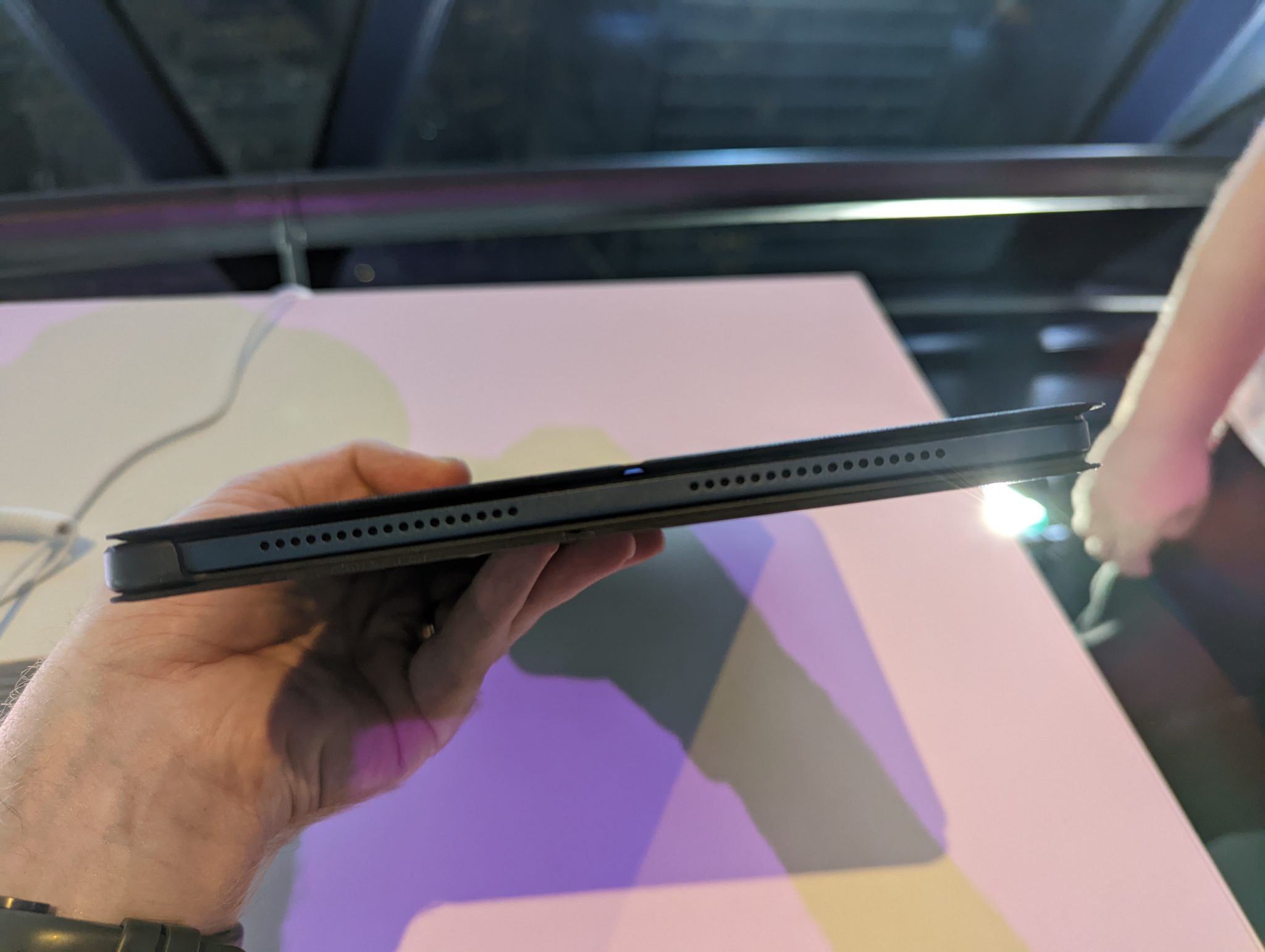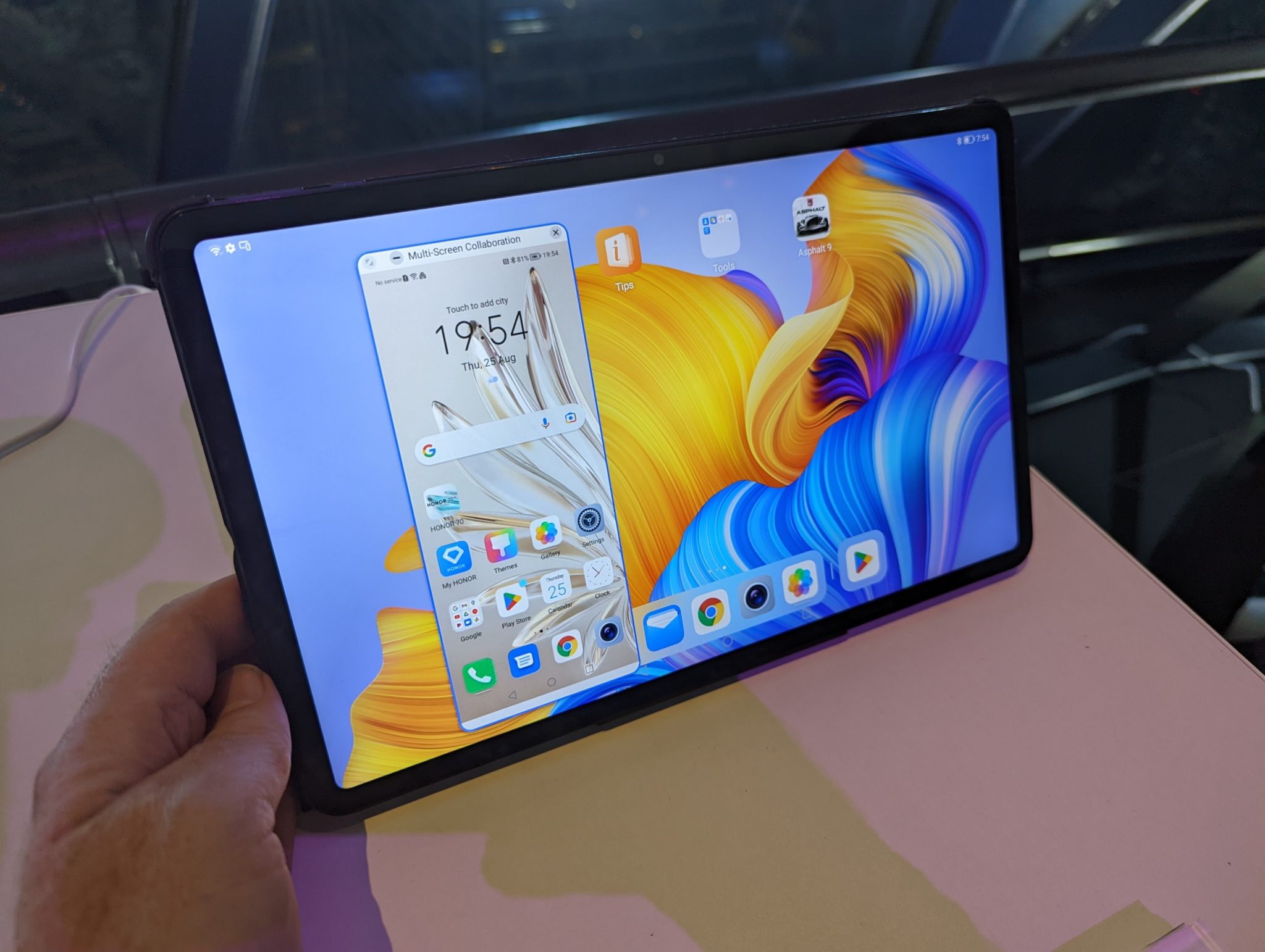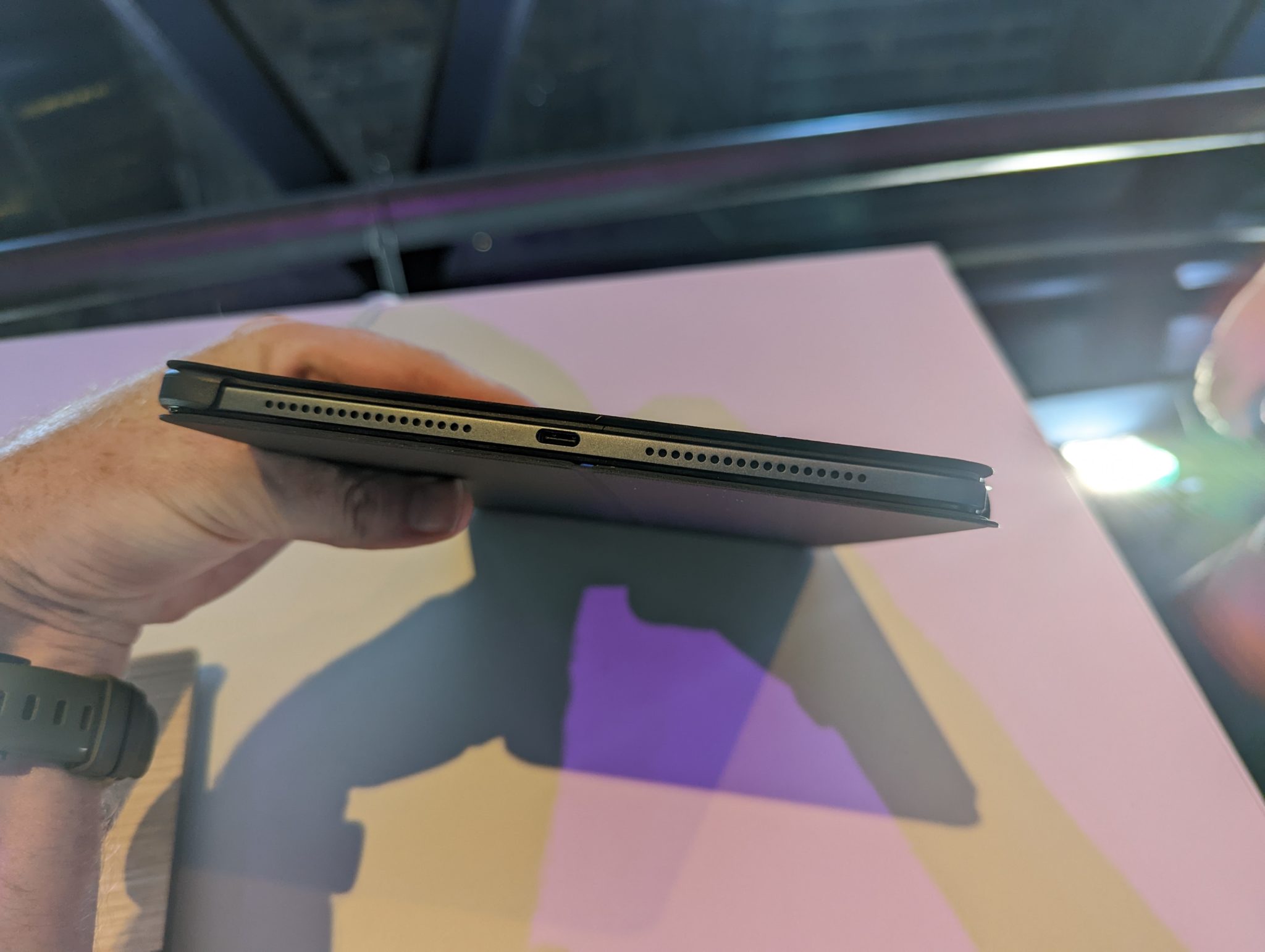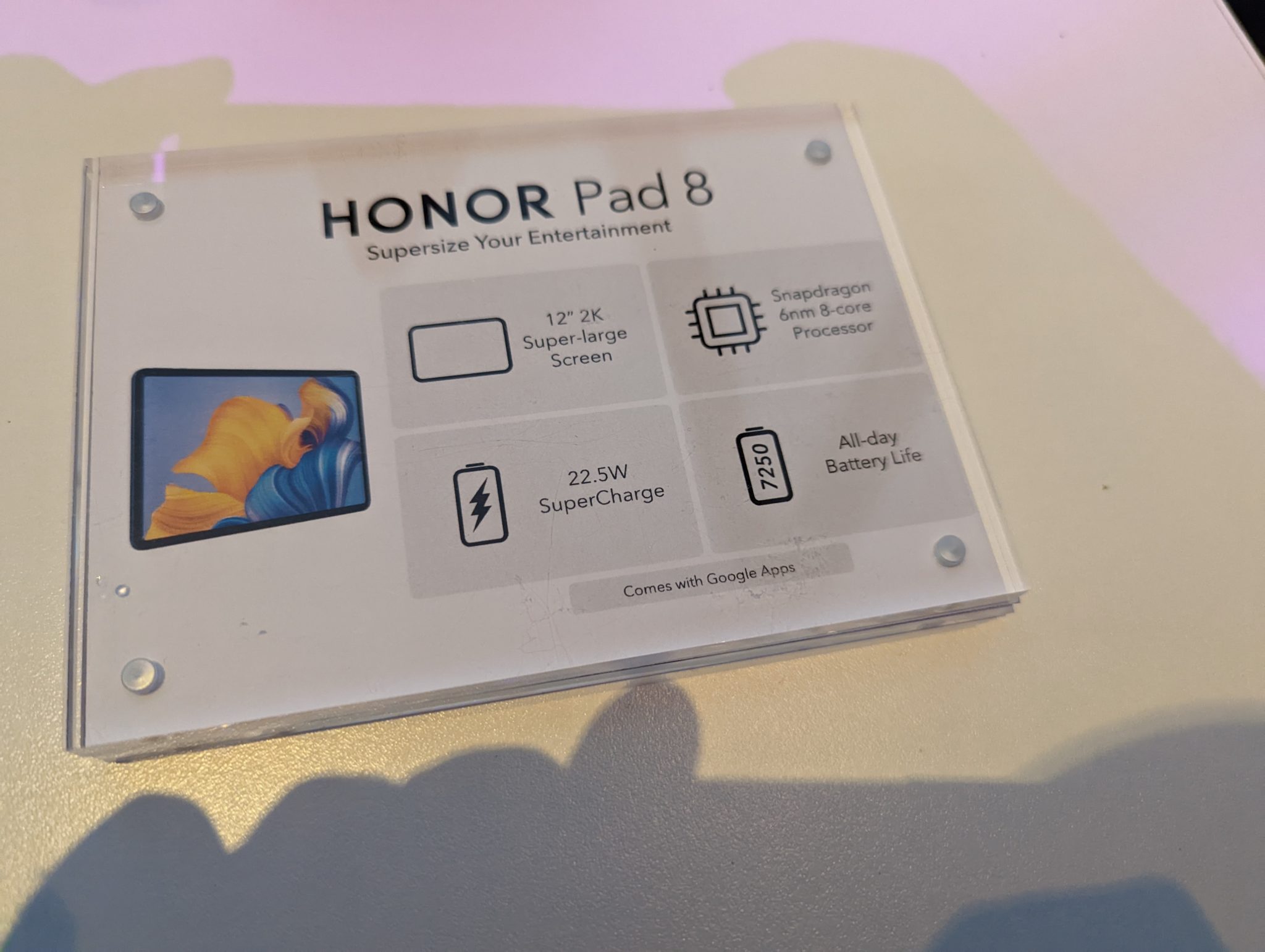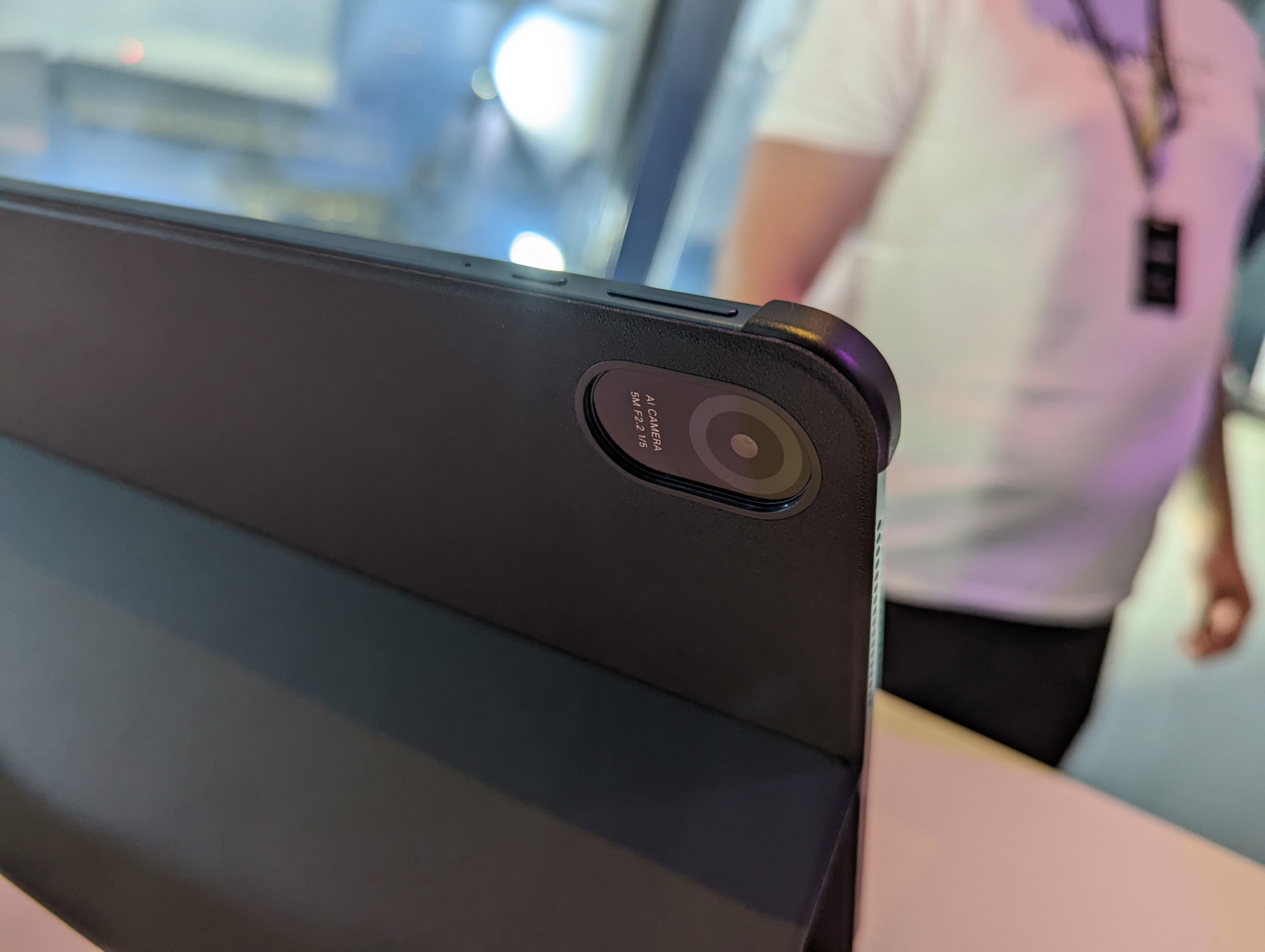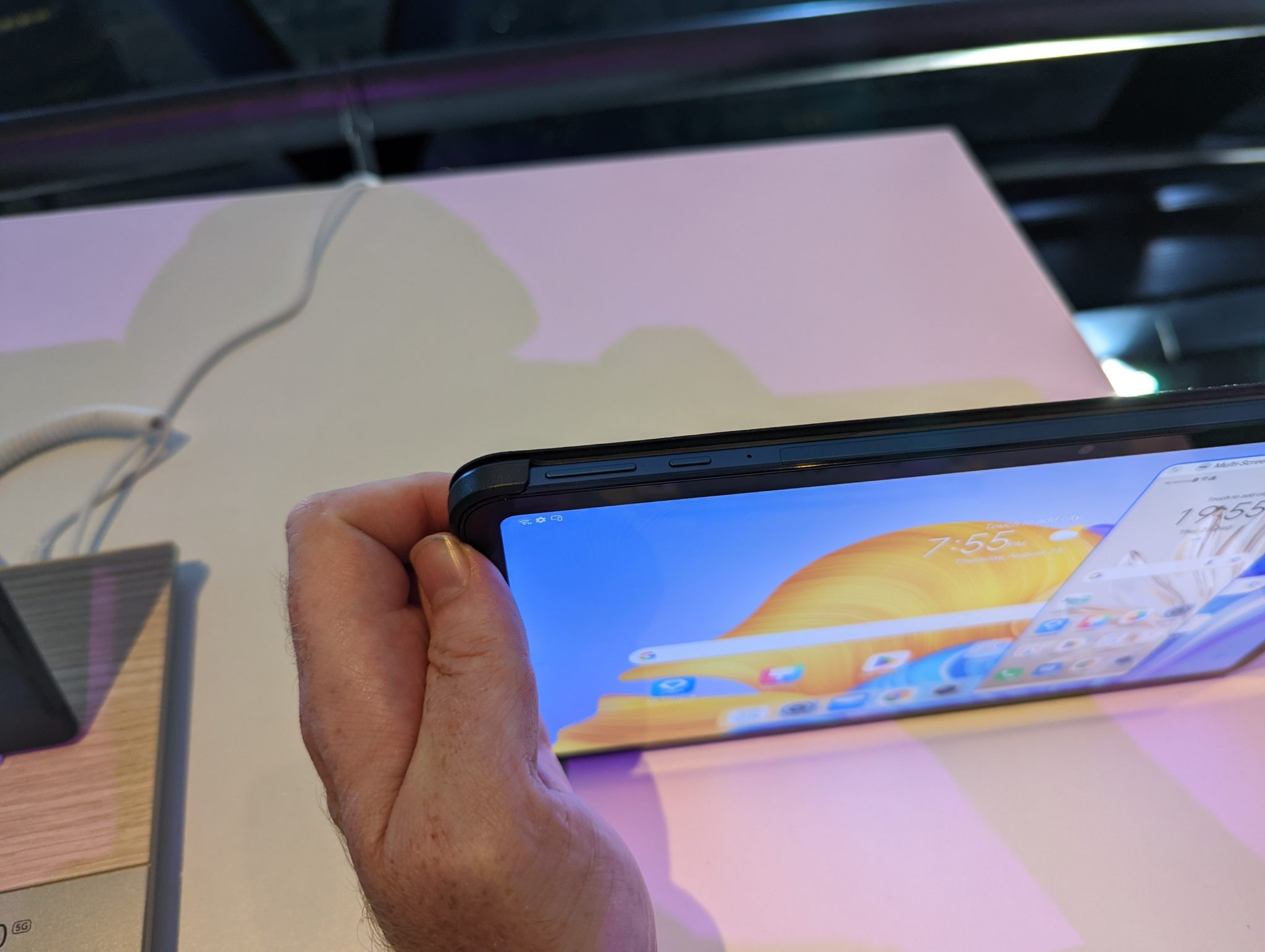 Honor X8 5G
Last but by now means least is the least expensive offering from today's event the Honor X8 5G. now I have always had a bit of a soft spot for this lineup of devices as my wife used a reliable Honor 7X for a few years until it was eventually killed in a soapy watery death.
Whilst this is not strictly a new device being that it is already available in the UK at the HiHonor store, Argos and Amazon, with availability coming to Three on 2 Sept 2022. I do want to discuss it quickly as it was the first time I had been able to see and feel one in the flesh.
The phone is powered by one of Qualcomm's entry-level 5G chips in the form of the Snapdragon 480 Plus which will allow for global coverage of 5G. It also packs a battery big enough to support all that 5G action in the form of a 500mAh cell. This will keep the average teen going for most of the day unless they have a real narcissism issue!
Along with this big battery, we can also count on Honor RAM turbo to allow for the best use of both the RAM and storage to get the best punch out of the phone. RAM Turbo is essentially the use of SWAP memory access to expand the RAM temporarily when it is needed for intensive tasks like loading up a large game for example. This but one of the useful features that are all to be found on the Honor X8 5G.
As I mentioned above this phone is available now from HiHonor with an asking price of £229.99. Check out its looks below.
Sorry for not having hands-on pictures as I didn't have the chance to see one in the flesh at the event tonight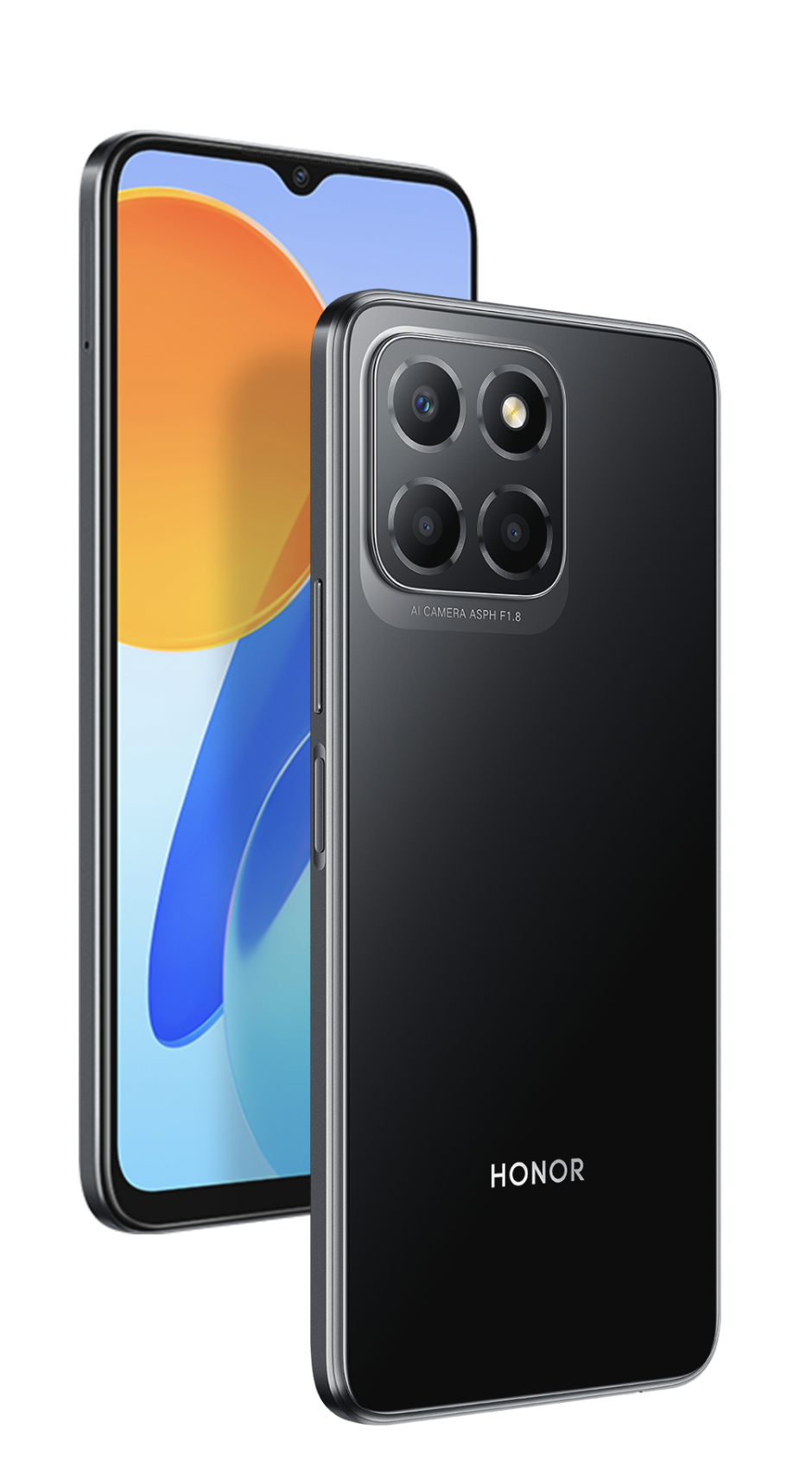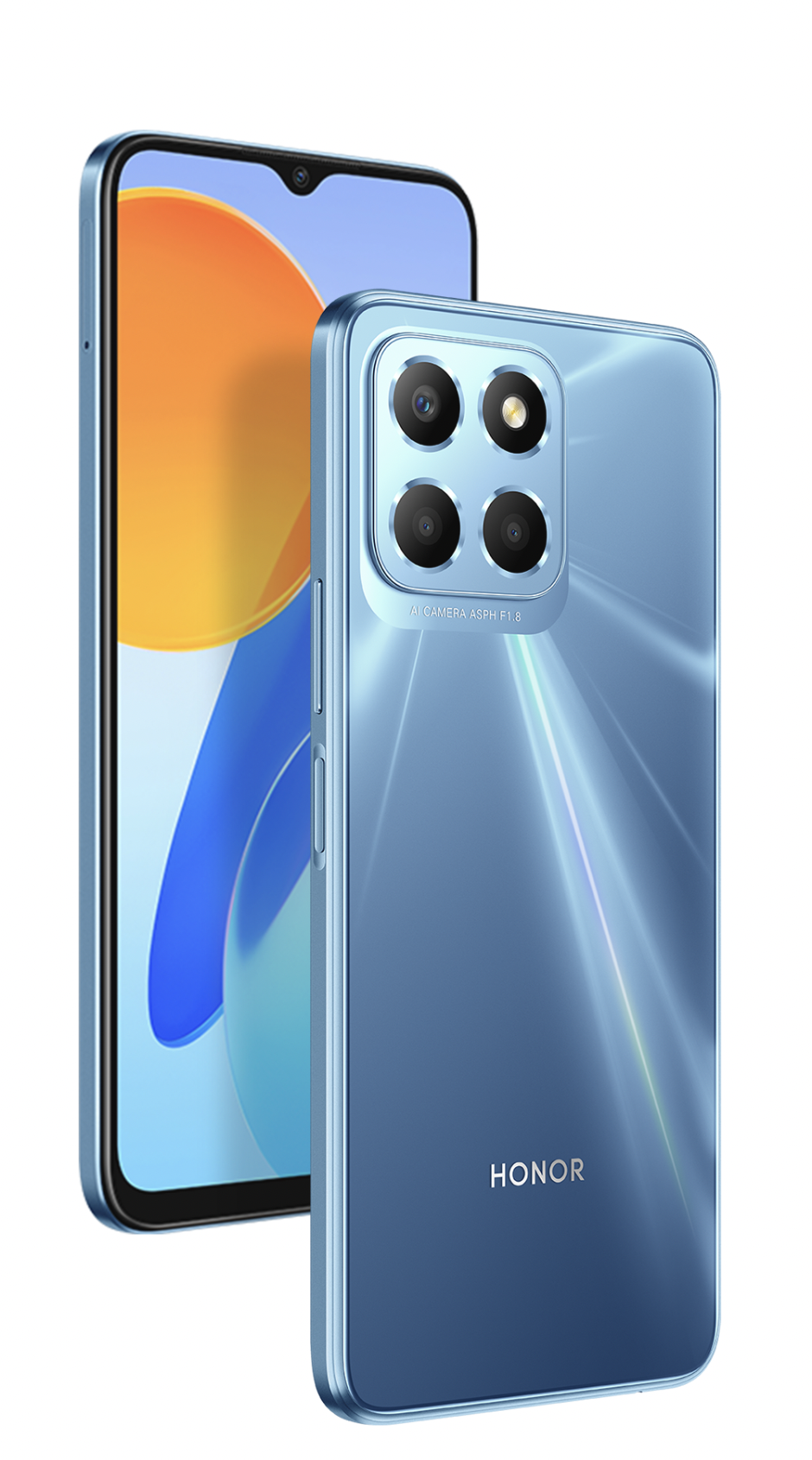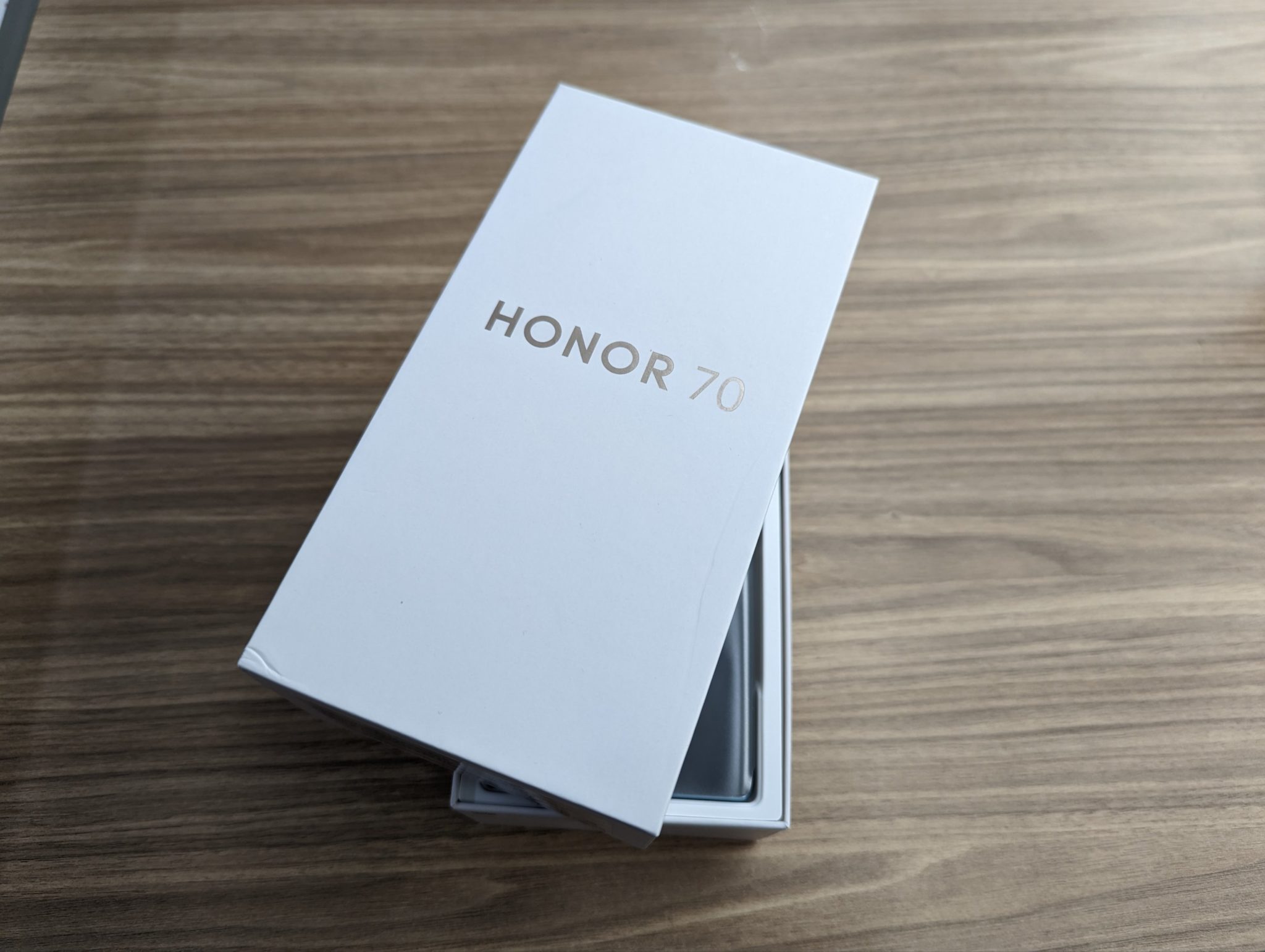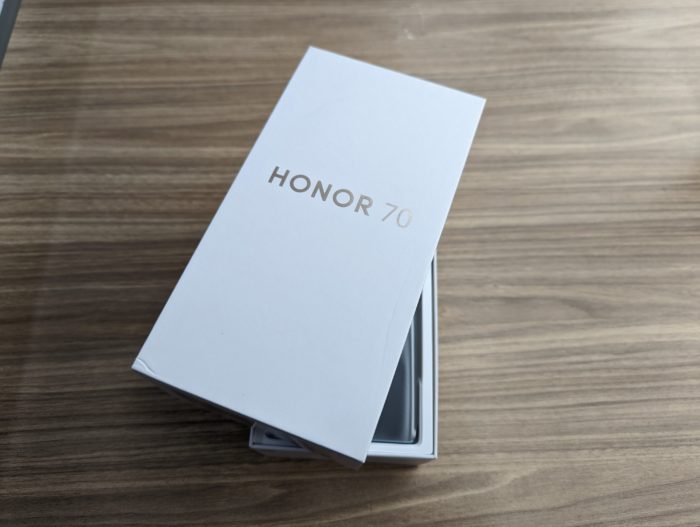 So that is what Honor has released over the course of the event tonight and I am excited to get stuck into what I have brought home but that will have to wait for a few more hours……
The post Honor 70, Honor Pad 8 and Honor X8 5G launch event 25th Aug – London is original content from Coolsmartphone. If you see it on another news website, please let us know.