No matter what grade level you teach, your students are probably missing the normalcy of the classroom and school right now. It's almost the end of the school year, and whether you are teaching remotely or transitioning back to the classroom, it's still important to celebrate your students and the year! Here are some end of the year gift ideas you can share with students while remote learning.
Share memorable pictures from your year together with a Digital Classgram. Share pictures on the Google Slides version of the Classgram. Your students will love seeing moments from the year. The slides have places for you to put your own "Classgram" handle and boxes for images. If you've been a great photographer throughout the year, add some pictures from before remote learning. Otherwise, reach out to parents to ask for pictures of their learning experiences at home. Next year, consider having a class photographer to snap pictures all year to include on your end of year gift. Present the Classgram via Google Classroom for all your students to see. Sharing via Zoom or Google Meet to see students' reactions when they check out their special end of the year gift is a sweet touch. Make sure to include all of your students in the Classgram, so you can capture special moments from each of your learners. You can share the link out of even print the printable version!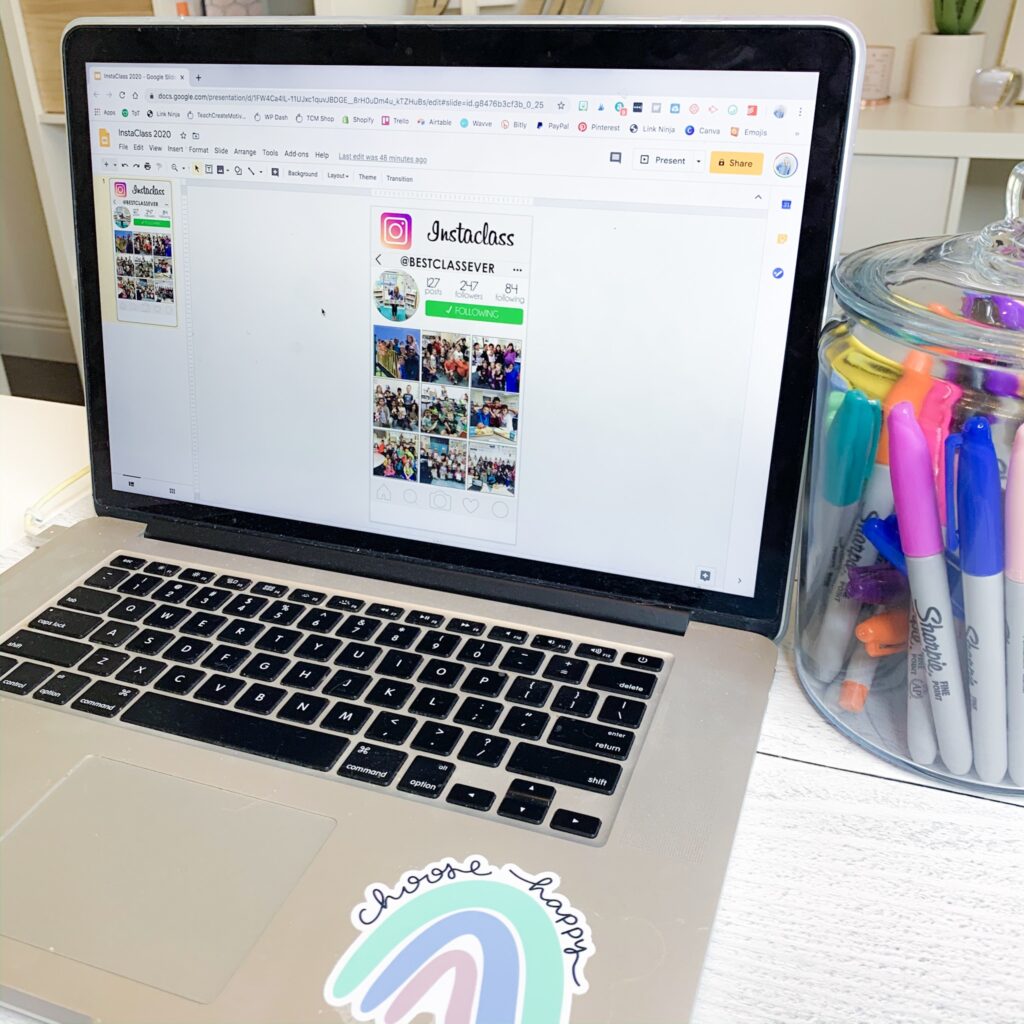 Game Day
Take a break from content and just play a game! Try some just-for-fun movie or Disney trivia via Kahoot!, an online learning platform with quizzes that can be accessed from any device. Share your Kahoot! game via Zoom or Google Meet. You can even make your own Kahoot! with silly questions about your class or the school year. Having a game day not tied to learning standards is a way to celebrate your students as an end of the year gift.
Celebrate your learners at the end of the year with Class Awards! Each of your students has something special about them to celebrate! Use these Class Awards in an online ceremony or simply send them to your superstar learners via Google Classroom or Seesaw. Your end of year gift can be personalized with a message from you on these editable class awards. In this digital class awards pack, you'll receive editable Google Slides for lots of different class awards. You can insert any type of picture or image, including your personalized Bitmoji! Send them the link or PDF version as well or even print them out to give them! A fun "graduation" can totally happen with special class awards!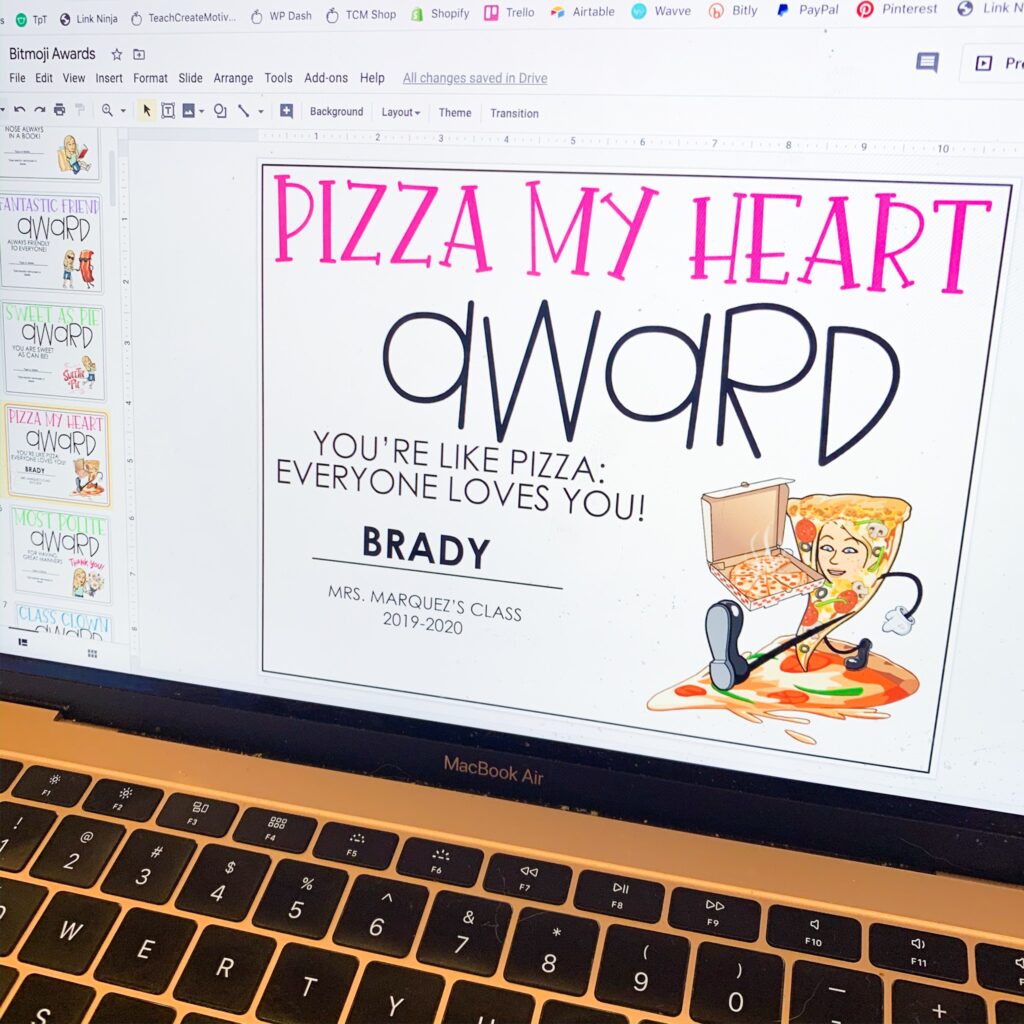 Personalized Notes
Grab some notecards and send your students a little snail mail. You can include stickers (even middle schoolers love trendy water bottle stickers) or simply write a special note of congratulations or thanks to each student. If you have pictures from the year, include one of your student. The most important thing is to make sure it's personal, however. Thank each individual student for a contribution they brought to class this year. What a great way to celebrate them as the year draws to a close. These end of year gifts will help your students feel valued and loved during this uncertain time. Focus on the positive, and help them end the year strong!

My favorite gift to always give is my students' end of the year memory book bound up together. I use my binding machine to bind them and it makes such a special and memorable gift! I sometimes also do this with their selfie writing slides from throughout the year, but lately I have just put it in the back of the memory book! Some other ways to share their digital memory books right now is to share out the google link or PDF version to parents and families. You could also print them out to have your students pick up from school!
Whatever you decide to do, your students will cherish and remember it forever! You can pin this post to refer to it later!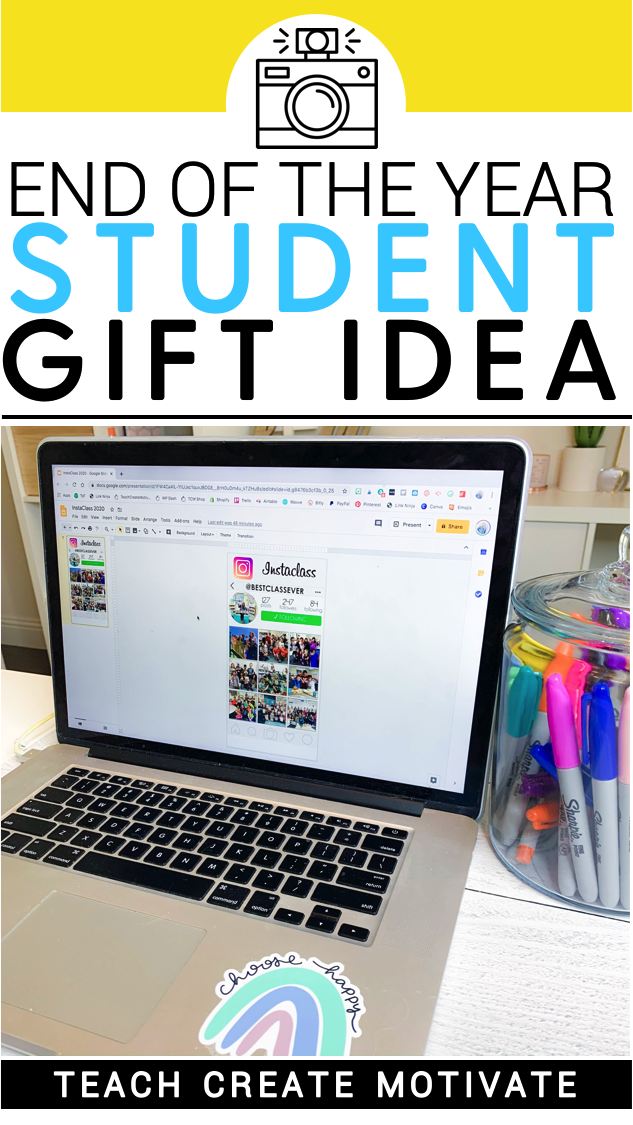 The post End of Year Gift Ideas appeared first on Teach Create Motivate.