These models from Acer, Microsoft, Samsung, and others get a thumbs-up from CR's testers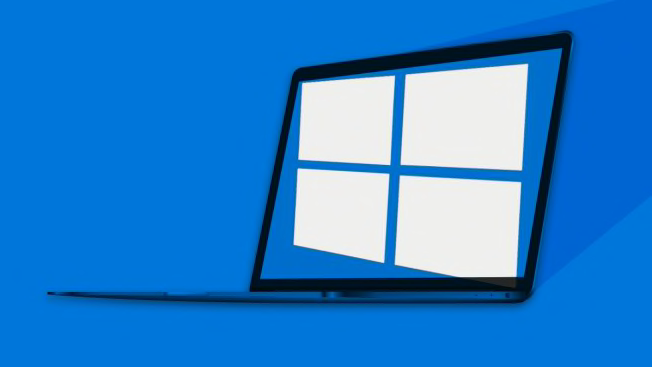 By Nicholas De Leon
One of the primary benefits of choosing a PC over a Mac is the wealth of options.
Manufacturers like Acer, Dell, HP, LG, and Samsung make a wide range of laptops to meet your needs. Some are hugely powerful, offering near desktop-like performance to tackle demanding tasks like high-res video editing or high-level game play. 
Other laptops are more modest, focusing on portability instead of raw power. You don't really need a top-of-the-line processor or heaps of storage space if you rarely do more than browse the web with Chrome, keep track of your finances with Excel, or video chat with your friends and family on Zoom.
Some laptops, known as 2-in-1 convertibles, can even function as tablets, too. They have touch screens and hinges that allow you to swivel your keyboard out of reach, which is something you can't do with an Apple MacBook. (An iPad is the closest you can get to a Mac-like experience with a touch screen.) A 2-in-1 detachable gives you even greater flexibility, letting you remove the keyboard entirely.
Of course, Windows laptops are available at many price points, allowing you to more easily find the right model for your budget.
Each year we buy dozens of laptops at retail stores. That ensures that manufacturers don't influence our ratings by giving us hand-picked units primed to perform better than others.
We then run those test samples through our labs, evaluating aspects such as battery life, display quality, and overall performance.
The following models, arranged by size, are among the best Windows laptops we've tested in recent months. 
In some cases, there is a clear "winner" in a size category, but we do mention other worthwhile options, either because they score similarly or because they're available for a good price. Long gone are the days when you had to pay hand over fist for a good laptop and you shouldn't feel "bad" for wanting to save some money as you shop.
LG Gram 17
One of the highest-scoring laptops in our ratings in any size, this traditional, 17-inch notebook (that is, it's not a 2-in-1) comes with an Intel Core i7 processor, 16GB of memory, and not one but two 1-terabyte solid-state drives. That means you're not likely to run out of storage space for photos, videos, and other large files for quite some time.
The performance, display quality, and portability are all admirable. In fact, the light weight (2.9 pounds) and long battery life (18 hours) make this a very good choice for those who need a laptop with a big screen for travel. If you want something smaller, LG also makes the Gram in 16 inches, 15 inches, and 14 inches. 
If this 17-inch Gram is outside your budget, you might also consider the Dell Inspiron and MSI GE75 Raider. Both perform well in our tests, but score slightly lower for portability. The MSI offers the added benefit of a dedicated graphics card, which makes it suitable for playing games.
LG Gram 17 (2021)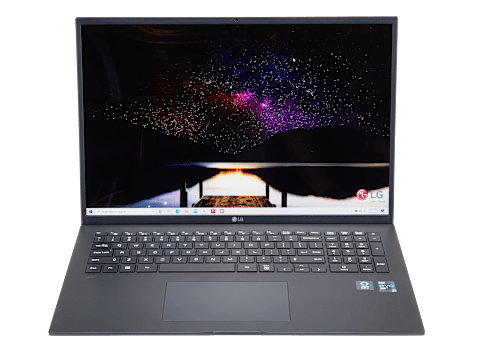 Dell Inspiron i7706-7821SLV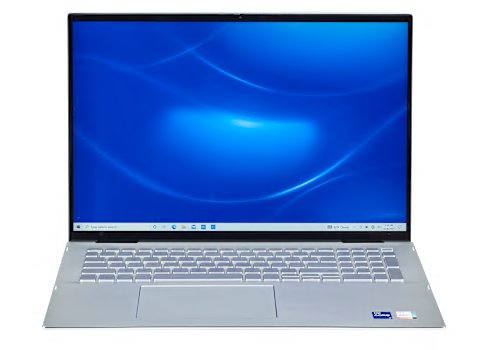 MSI GE75 Raider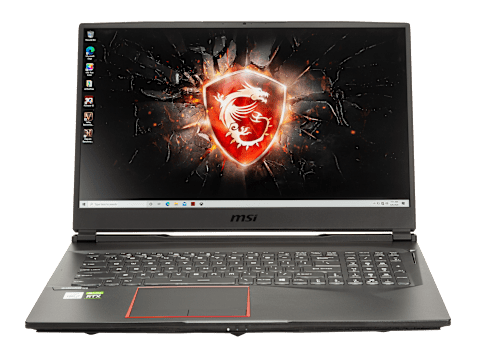 Samsung Galaxy Book Pro 360
If you're shopping for a 15 to 16-inch laptop, this Samsung convertible is a great choice. It's got an Intel Core i7 processor, 16GB of memory, and a 1-terabyte solid-state drive. 
Our testers give it top marks for performance, display quality, and portability. It weighs 3 pounds and has a battery that lasts a bit more than 16 hours in our tests. There's even a fingerprint reader for quickly logging in to Windows.
Not sold yet? Consider the LG UltraPC and Dell Inspiron, which often cost hundreds less and score nearly as well but lack the convertible hinge. If you're willing to accept a bit less performance, take a look at the Samsung Galaxy Book Pro, a traditional notebook that otherwise resembles the Galaxy Book Pro 360.
Samsung Galaxy Book Pro 360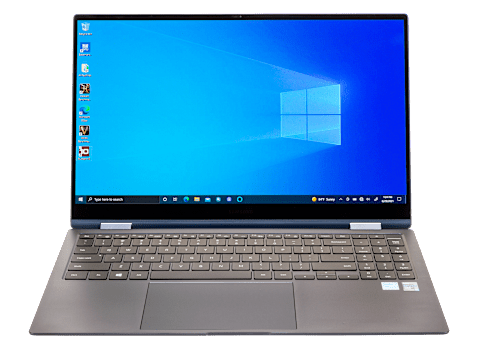 LG UltraPC 15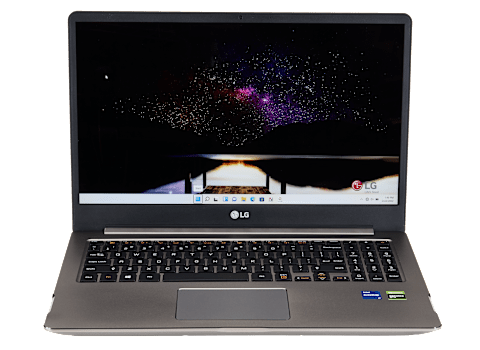 Dell Inspiron 16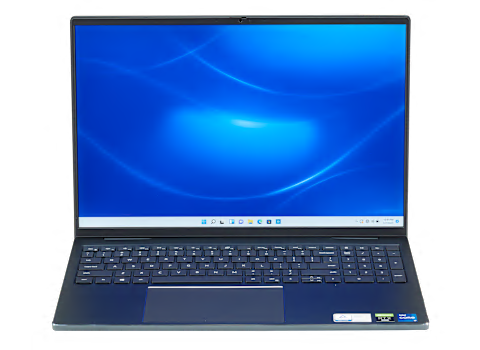 Acer Swift 3
It's hard to beat this 14-inch notebook from Acer. It's got an Intel Core i7 processor, 16GB of memory, and 512GB of solid-state storage. 
But what makes it truly stand out from the pack is the battery, which lasts more than 27 hours in our tests. We're talking two or more workdays without ever having to think about a power cord.
Other 14-inch options include the slightly more expensive LG Gram, which is similarly powerful, delivers great battery life (only about an hour less than the Acer) and weighs roughly a half pound less and the Lenovo Yoga 7, which scores nearly the same but adds 2-in-1 convertible flexibility. There's also the Asus Rog Zephyrus, a smart choice for gamers, because it has an Nvidia graphics card.
Acer Swift 3 SF314-511-75UX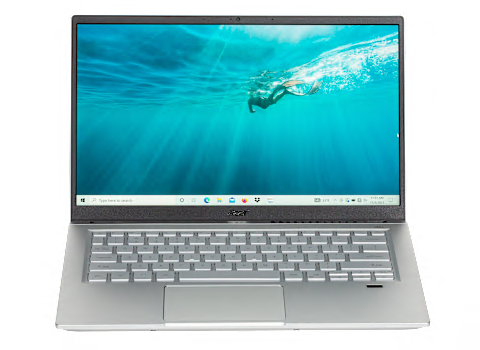 LG Gram 14 (2021)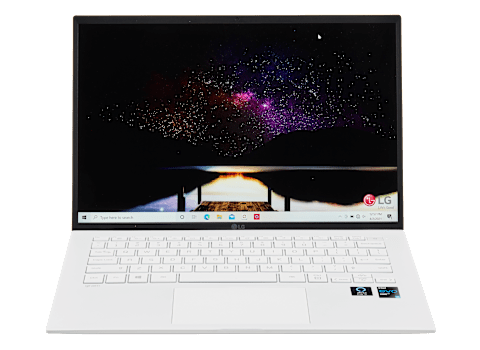 Lenovo Yoga 7 14ITL5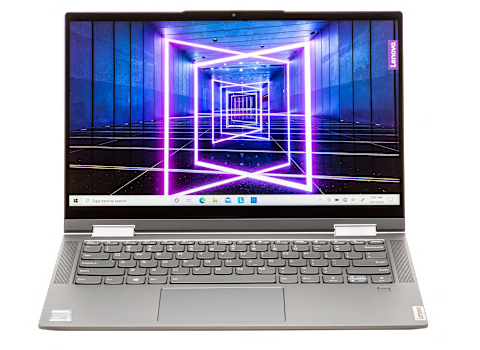 Asus ROG Zephyrus GA401QM-211.ZG14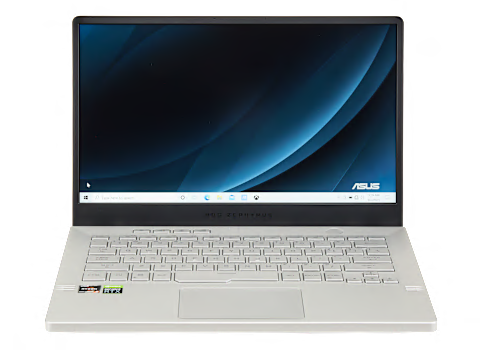 Samsung Galaxy Book2 Flex Alpha
If you're looking for great value, this high-performing Samsung convertible has an Intel Core i7 processor, 16GB of memory, and 512GB of solid-state storage.
However, if you're willing to spend a little more, there's the 13-inch version of the aforementioned Samsung Galaxy Book Pro 360, which does rate a little higher. Microsoft's Surface Laptop 4, while perhaps not as powerful as either Samsung model, is also a fine choice.
Samsung Galaxy Book Flex2 Alpha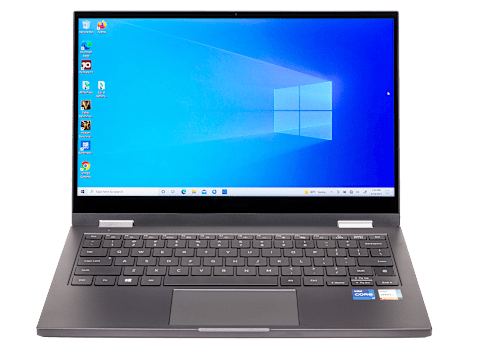 Samsung Galaxy Book Pro 360 (13-inch)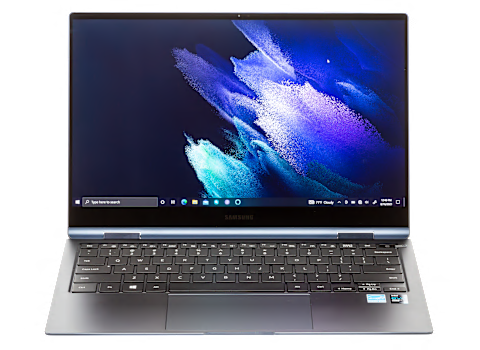 Microsoft Surface Laptop 4 (Core i5)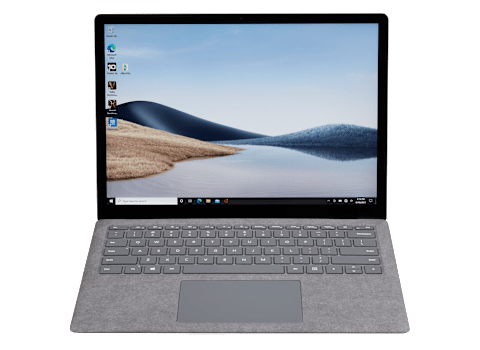 Microsoft Surface Go 3
There are not many laptops that fall into the 10-to-11-inch bucket. Given the lack of choice, you may be better served with a 12- to 13-inch model, unless you absolutely need something this small. In that case, the Surface Go 3 is your best bet.
Yes, it has modest specs, including an Intel Pentium processor, 4GB of memory, and 64GB of flash storage (which is similar to but slower than solid-state storage), but it weighs under 2 pounds and the battery lasts close to 14 hours in our tests. 
In other words, it's a highly portable laptop, as long as you're OK with so-so performance. 
HP's highly portable Stream scored slightly lower in our performance tests, but it sells for less than half the price. It's no speed demon, but might work if you just need a device for basic office chores that's small and light enough to tuck into a backpack.
Microsoft Surface Book 3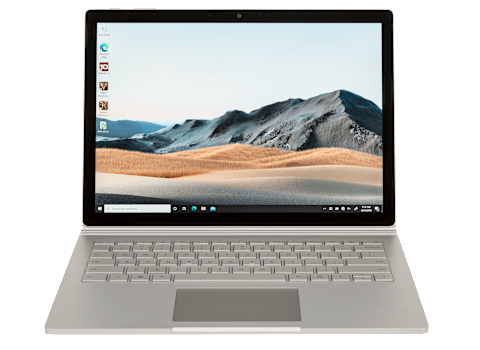 HP Stream 11-AK0012DX
Consumer Reports is an independent, nonprofit organization that works side by side with consumers to create a fairer, safer, and healthier world. CR does not endorse products or services, and does not accept advertising. Copyright © 2022, Consumer Reports, Inc.