Consumer Reports testing reveals solid low-priced models from Acer, HP, Lenovo, and Microsoft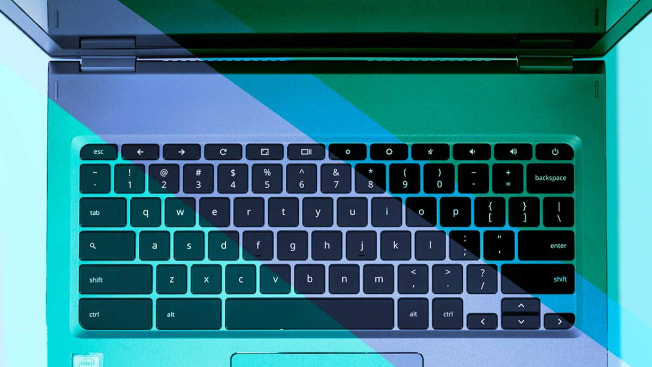 All of the affordable laptops we feature use Windows. To save even more, consider a Chromebook, which runs on Google's Chrome OS.
By Nicholas De Leon
These days, you don't have to spend a fortune to get a laptop that serves you well. Nearly three dozen options in our laptop ratings (available to CR members) are priced at $600 or less.
In general, the devices are well suited for today's challenges, enabling you to effortlessly browse the web, edit office documents, and conduct Zoom calls with the built-in webcam. They might not be the most powerful laptops on the market, but they'll tackle everyday tasks with few hiccups.
All of the laptops featured here use the Microsoft Windows operating system, but if you want to spend even less, you might also consider a Chromebook. Those use Google's Chrome OS and may be a good choice if your computing needs are very basic.
And while you won't find any Macs on this list, you can get great deals on refurbished models. Apple, for example, sells the MacBook Air with the M1 chip for $850, complete with a 1-year warranty and fresh battery, in a brand-new box.
Every year Consumer Reports tests dozens of laptops, from premium picks to popular budget options. The five models highlighted below, arranged in ascending price order, sell for $600 or less. They don't match up to the best laptops in our ratings, but they still score well in our labs, where we evaluate a range of criteria, including battery life, portability, and display quality.
Want even more options? Check out our full laptop ratings. And take a look at our laptop buying guide if you need help deciding whether to get a PC or a Mac, selecting a screen size, or want other shopping tips.
Acer Aspire 5
Acer manufactures many Aspire laptops, but the Acer Aspire 5 A515-56-363A excels when it comes to value.
The 15.6-inch notebook has an Intel Core i3 processor, 4GB of memory, and 128GB of solid-state storage. It ships with Windows 10 S Mode, a simplified version of Windows that you can upgrade to "normal" Windows 10 with a few clicks of a mouse. 
For a sub-$400 laptop there's much on offer here, from portability (the battery delivers nearly 11 hours of routine use) to versatility (three USB-A ports and one UCB-C port, plus HDMI for connecting to a monitor without a dongle) to display quality (the 1080p screen gets bright enough to work outdoors).
The model isn't ideal for video streaming, but it'll do the job. Our testers give it a middle-of-the-road score for performance, so you may find that certain apps take an extra beat or two to open, but it's hard to complain about that at this price.
Acer Spin 3
Another solid all-around performer, the 14-inch Acer Spin 3 SP314-54N-58Q7 is a 2-in-1 convertible that allows you to spin the keyboard behind the display via a 360-degree hinge to use the device like a tablet. It's got an Intel Core i5 processor, 8GB of memory, and 256GB of solid-state storage.
Once again, our testers had lots of good things to say here, giving the model solid scores for portability (the battery lasts around 12 hours under a light load) and display quality. It's no OLED TV, but it does perform reasonably well for color accuracy and should be sufficient for typical tasks.
The performance is about average, so as long as you don't expect knock-'em-dead speeds, you should be okay.
Acer Spin 3 SP314-54N-58Q7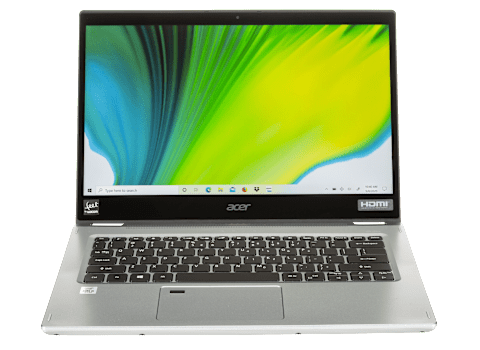 HP 17-CP0001DS
The 17-inch HP 17-CP0001DS laptop performs well when handling the basics—editing documents, watching a movie, browsing Facebook posts—though it may slow down during more demanding video games or graphics tasks. There are some other downsides, too. This HP's battery life is below average for laptops of its size, its touchscreen display has a glare-prone screen with subpar contrast, and there's no memory card reader.
HP 17-CP0001DS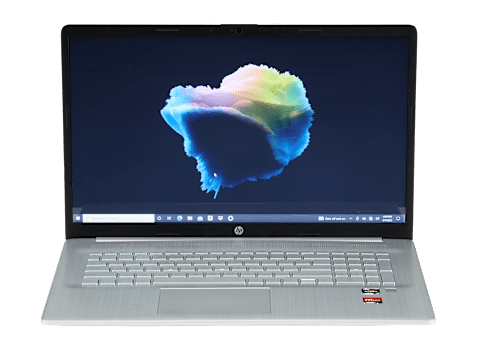 Lenovo IdeaPad 5 15ITL05
The Lenovo IdeaPad 5 15ITL05 has a lot going for it. This 15.6-inch has a relatively zippy performance, and the battery life is among the longest in web browsing tests for models of similar size. And it's got a decent—if not exceptional—display.
Lenovo IdeaPad 5 15ITL05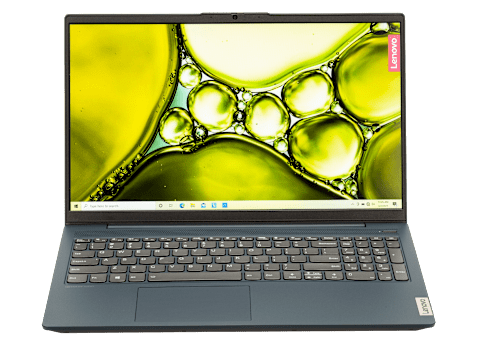 Microsoft Surface Laptop Go 2
The Microsoft Surface Laptop Go 2, a compact 12.4-inch notebook, is a smart choice for those who value portability. It has an Intel Core i5 processor, 4GB of memory, and 128GB of solid-state storage, and scores well for performance, with our testers noting that it opens apps—even "heavy" video conference apps—without slowing down.
The only relatively soft score here is for versatility, in part because of the limited port selection: one USB-A and one USB-C.
Microsoft Surface Laptop Go 2 (128GB)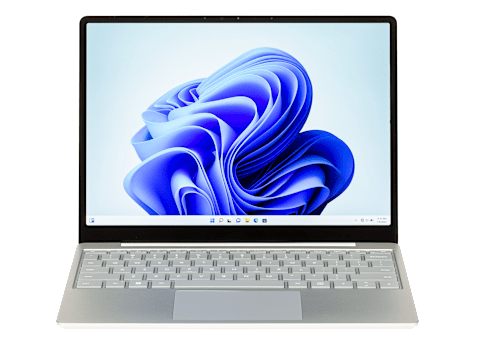 Consumer Reports is an independent, nonprofit organization that works side by side with consumers to create a fairer, safer, and healthier world. CR does not endorse products or services, and does not accept advertising. Copyright © 2022, Consumer Reports, Inc.