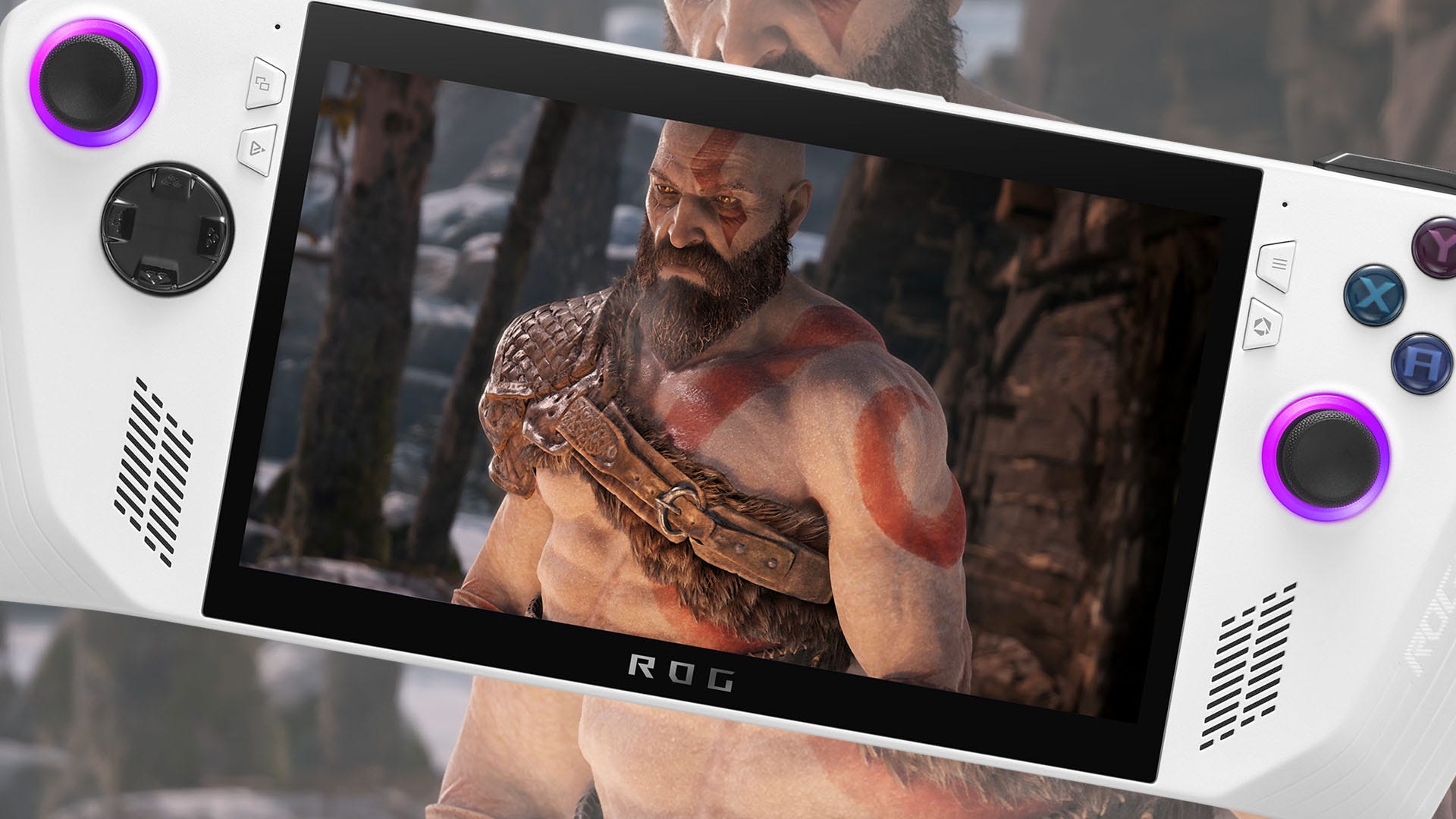 It's here - and as manufacturer Asus promised - sooner than expected. The Asus ROG Ally arrives just over a year since Steam Deck added a new dimension to PC gaming: portability. Not longer the domain of the bedroom or office, it's now possible to play your library of games anywhere and not just your legacy titles either, but the latest triple-A epics... to a certain degree. The Steam Deck struggles with the latest, most demanding games but the Asus ROG Ally doesn't just offer up the hardware spec improvements we've love to see added to Deck - but adds anything up to 71 percent in gaming performance. So what's the catch?
At the heart of the Ally sits the latest AMD mobile APU - dubbed the Z1 Extreme. This seems to be a tweaked rendition of its flagship 'Phoenix' silicon, specifically the Ryzen 7 7840U. CPU core count doubles up against Steam Deck and frequencies increase dramatically, while employing the latest Zen4 designs. Meanwhile the GPU has 50 percent more compute units, an architecture upgrade via RDNA 3 and - once again - a lot more frequency. 16GB of LPDDR5 across a 128-bit memory interface completes the core spec. At this point, it's not entirely clear how the Z1 Extreme differs from the 7840U as those spec points are very similar, right down to the new 4nm processor node - another advantage vs the Deck's 7nm design.
In the spec table below, you'll note that I've also included the specs from a similarly new handheld - the AyaNeo Air Plus. I've added this to the mix as it's based on the 6nm Ryzen 7 6800U, AMD's last generation flagship: think of it as an iterative step on from the Deck's custom AMD Van Gogh APU. It's built from the same fundamental building blocks as the Deck but benefits from a much bigger CPU and GPU. We'll see how AMD's new flagship compares to the old later on in the review, but you'll note that the basic set-up is quite similar to the Z1 Extreme.