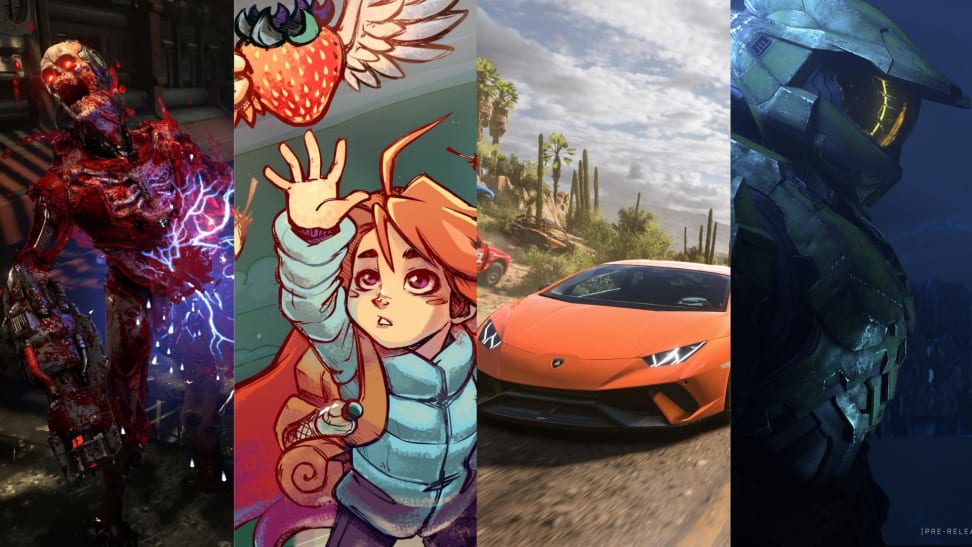 — Recommendations are independently chosen by Reviewed's editors. Purchases you make through our links may earn us a commission.
Rarely do you find anyone questioning the value of National Pancake Day; however, when it comes to Global Accessibility Awareness Day (GAAD), the gaming community sometimes struggles with acknowledging the growing number of players with disabilities or special needs.
Accessibility features not only benefit disabled gamers, but they provide valuable tools for those with nagging injuries and situational impairments. They recognize the aging generation of players that wishes to remain active in the hobby. Especially over the last few years, there are a growing number of games on the market experimenting with and providing a wide array of accessibility options, including a few titles whose sensible designs may go overlooked.
As someone who is legally blind due to albinism, my strongest expertise is in visual accessibility, but I am always looking for tweaks that can help make games more comfortable for all. I'll be discussing games from the sight angle for the most part, but I've tried to be mindful of other conditions as well. Here are eight accessible games worth playing on this momentous occasion for digital inclusion.
DOOM Eternal
When the urge to rip and tear demons strikes, DOOM never fails to satisfy, but the 2016 franchise revival does fall short when it comes to accessibility. Its sequel, however, makes up for this shortcoming surprisingly well. The team at Id Software strove to make sure that anything present on the screen could be adjusted, giving players the ability to turn on or off almost every overlay or piece of information presented to them. The ability to switch templates and change colors ensures that important elements pop and that the HUD is as tranquil or loud as players want it to be.
DOOM Eternal is easy to navigate thanks to an improved map and more informative indicators that show the player where to go when requested. While immersed in combat, ammo receives a valuable splash of color, with each type being its own hue to match the weapon it belongs to. This tweak helps in the heat of battle, when reading a bunch of small numbers can sometimes spell certain death.
Buttons can be remapped, aim assist meters are available, and there are other items that help with the game's difficulty, but there are very few options for anyone who is hard of hearing or may need assistance with the platforming. This game is full of hellish imagery, but that's no reason to avoid it if visual highlights are all you need.
Grand Theft Auto: The Trilogy—The Definitive Edition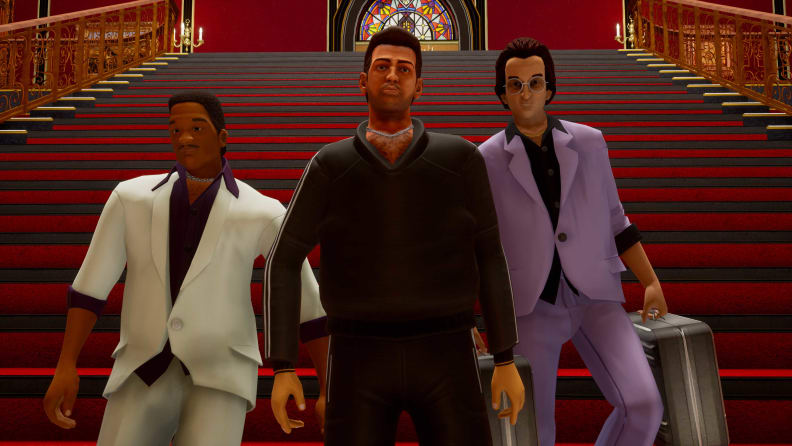 The recent re-releases of Grand Theft Auto III, Vice City, and San Andreas aren't perfect, but hidden beneath a mess of glitches and cut corners are improvements for anyone who may have struggled with playing the original versions. The HD facelift may have made it easier to notice some sagging in parts of the game's visual presentation, but it also helped players like me spot enemies, notice turns on the radar, and make out objectives before racing past them. Add in the ability to adjust bloom and motion blur with improved destination markers, and suddenly these sandboxes become much easier to wreck to your heart's content.
These GTA: The Trilogy remasters may not offer much in the way of bespoke settings, but there is substantial improvement made to most of the text in the game, with the option to increase its size and readability. Unfortunately this perk doesn't apply in some in-game scenarios, and some of the pause screens' color schemes make searching for words quite daunting.
Character control feels much more responsive and players can now hold down the run button instead of having to continuously press it. There's also some aim assistance for those who want it, and a few of the hardest missions have been made more forgiving. These versions may not be the best incarnation of the GTA Trilogy from all perspectives, but they're a win for accessibility.
Buy Grand Theft Auto: The Trilogy – The Definitive Edition for $48
Forza Horizon 5
Few things top racing through a lush recreation of Mexico at high speeds. Forza Horizon 5 sets the pixel-saturated environments up beautifully, but ensures their vastness isn't hindered by one's ability. The game features several options for colorblindness (even affecting the map and icons when desired), and the ability to disable moving backgrounds altogether. For those of us who have trouble distinguishing between multiple items or what's in the distance versus the foreground, this can be a useful tool. One of the most valuable additions is the high-contrast mode, which affects the user interface. These features are amplified by the enlarged text, which makes words much easier to read. Along with the ability to keep notifications on the screen longer, this setup helps make the game's information easier to process.
Racing games necessitate speed, which means there is more to visually process and quick decisions that have to be made. FH5 addresses this by offering the ability to slow down offline gameplay, adjusting for players who may need those extra few seconds to react to oncoming sharp turns. There is even a Tourist difficulty mode, which doesn't take away from the driving as much, as it allows players to fix their mistakes as they learn the courses. We also have to mention one of the greatest achievements for the deaf and hard-of-hearing community: as after its launch, FH5 added customizable sign language interpreter performances for the game's cutscenes. This feature is a rare find.
Halo Infinite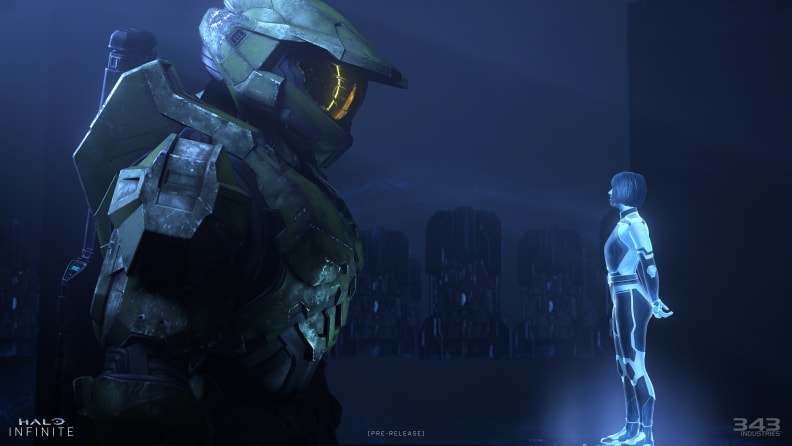 As a visually disabled gamer and first-person shooter fan, it can be frustrating when I don't see enemies up on a hill or get sniped from across the map before noticing my attackers. Halo, with its bright colors and sci-fi combat, has always hit differently for me. It's easier to dodge pink needles and green plasma, especially when those using long-range weapons have bright lights to show they're being targeted. Invisible enemies shimmer, giving me a better chance to notice them. Halo has always felt like an equalizer, and many of us were pulled back into the series with the 2020 release of Halo Infinite's free multiplayer mode.
Not only are its controls incredibly customizable across different modes, with the ability to make most button actions holds instead of presses, but the 343 Industries development team even considered separate observation and vehicle combat remapping schemes to create what might be the most versatile control set in the genre today. In short, you can make any aspect of the game control in the manner that best suits your dexterity, even if that means splitting buttons across multiple devices.
I was incredibly excited to see that the display time for text could be changed, allowing someone who reads slowly the ability to notice details more easily. Another remarkable feature is the enemy outline. Not only can sliders be altered to change the thickness and opacity of opponents, but their colors can be adjusted as well. I noticed that some of the weapon fire and backgrounds were too close to the standard red for me and realized I spotted the other team more easily when they were a brighter shade of purple.
Celeste
Some people absolutely love platforming games with leaps of faith and an abundance of insta-kill spikes. They require skill for sure, but the real challenge is playing them without breaking a controller in the process. Celeste is a difficult game, one where its developers openly inform players they wanted it to be a challenging but accessible experience. By all accounts, they succeeded.
Celeste received much praise for its assist mode, and its developers at Extremely OK Games even took extra steps to ensure the language of its introduction doesn't deter players from trying it. Infinite stamina and extra air dashes make the experience more manageable, but, if that isn't enough, there is also the ability to slow down the game's speed. This may not seem like much, but it can be a huge help to players who suffer from slowed reaction times or may have trouble navigating some of the more puzzle-like areas. If someone just wants to experience the game's inspiring story, there is also a way to skip stages entirely or play with invincibility enabled. Celeste is still tough, but these features ensure no one should ever have to put it down out of frustration unless one opts for that level of difficulty.
Buy Celeste [Digital Code] for $20
Far Cry 6
First-person shooters aren't always the most accessible titles. To Ubisoft's credit, the publisher has taken steps to ensure its games buck the trend. From the moment Far Cry 6 boots up, there is menu narration for those who can't read the text alongside a list of grouped presets for disabled players who want to jump right into the game. One could also take their time and search through the multiple lengthy lists of options to see what best suits them. This process is made easier by being able to see how these selections alter the gameplay in real-time.
This comprehensive set of features covers small tweaks like aim assists, customizable color selections, and a story mode difficulty, all the way down to more intricate features like auto-driving and eye-tracking. There are mobility improvements—disabling weapon sway is a huge plus—and a few crucial mechanics for the hearing impaired, like audio subtitles and methods to nonverbally communicate during co-op play. UI scaling, subtitle sizing, and the ability to adjust outlines of items and enemies are an incredible blessing for sight, even if text for collectibles remains untouched. The revolution needs us, but no one has time to read lore in tiny print.
Gears 5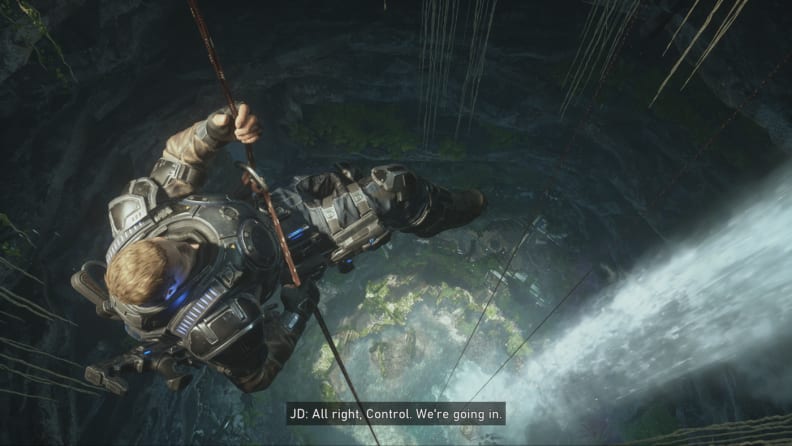 Gears 5 got me back into the Gears of War franchise, but I wouldn't have gone through the campaign had it not offered such a fantastic set of accessibility options. This was one of the first games in recent memory where I felt like the options list was truly worth diving into, and it was clear its developers at The Coalition put the work in to do right by their players. Some of these inclusions extend to the story itself, as players can take control of Jack if they want a role that requires less precision and responsibility. Upgrading some of his powers also allows players to spot enemies easier. In Horde Mode, one of the main items makes a sound that gets louder as the player grows closer, and a particular character's ability highlights enemies no matter where they are. Implementations like this, which exist as default elements of the game, are wonderful to see.
Gears 5 also has one of the better target locks I've played with, snapping right to enemies that evade my sight without doing all of the work for me. I always appreciate enemy fire having trace lines so I know exactly where the threat is coming from. Though they aren't perfect, there are some worthwhile text options offered here, but I'm mostly glad developers streamlined the game's base mechanics by adding elements like automatic reload. Gears 5 also received praise for offering features to benefit the hard-of-hearing community, like notations for when the battle music ends so players know combat is over. Mobility isn't bad either, because Gears 5 is an excellent game for remapping controls to a dominant hand or the Xbox Adaptive controller.
The Last of Us Part II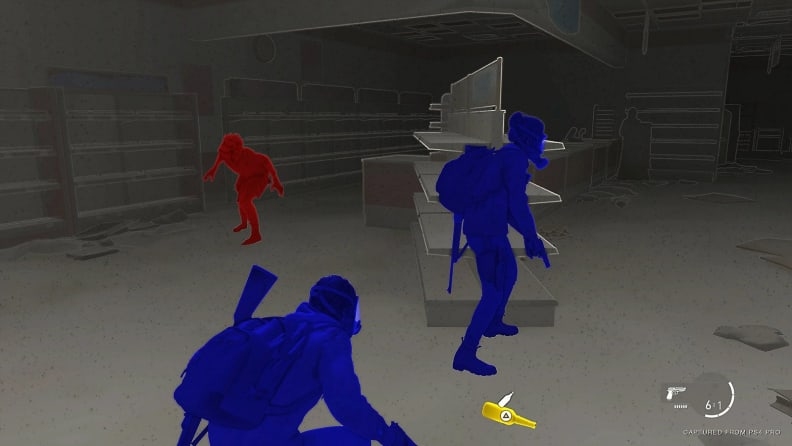 I'm still blown away by how accessible The Last of Us Part II is and how it made me feel like a supernatural predator, with the ability to adjust the game's difficulty like a finely-tooled machine. The list of options here is almost overwhelming. This is the perfect example of a game that's extremely helpful for disabled players, but almost everyone will find something in the menus that fits what they want from the experience. Many options can be toggled on and off, and there are mechanics that only help when called upon, whether it's picking up items automatically or being pointed in the right direction when lost. It's staggering how much was considered.
Difficulty feels fluid, with numerous features to manipulate how enemies, allies, and even rewards, behave across multiple sliders. Players can even choose to make time slow down when they aim, have infinite breath for swimming sections, or skip puzzles completely. If whoever is holding the controller wants a sequence to be more difficult, they can make ammunition scarce or enemies more aggressive if they choose to do so.
Given my visual difficulties, I was most drawn to the high-contrast mode. No matter what everything else is set to, this view makes the world go gray and highlights only the most important assets in bold colors that distinguish between items, allies, and the glowing red hue of enemies. I embraced combat in TLOU2 because this option helped make me the best player I could be. The game still impresses overall, and I'm not sure the bar for accessibility has moved from here quite yet.
Buy The Last of Us Part II for $23
Sign up for our newsletter.
Get twice-weekly reviews, advice, deals, and how-to guides from the experts.
The product experts at Reviewed have all your shopping needs covered. Follow Reviewed on Facebook, Twitter, Instagram, TikTok, and Flipboard for the latest deals, product reviews, and more.
Prices were accurate at the time this article was published but may change over time.