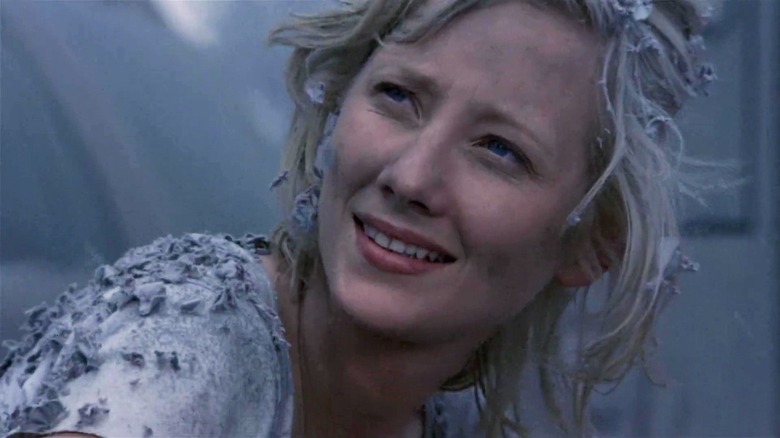 Today we are celebrating the legacy of Anne Heche, a brilliant performer who was never given the acclaim she so rightfully deserved, but with a tragically complicated life off-screen that was lost too soon. For over 30 years, Heche captivated audiences across a multitude of genres in both film and television, taking any role, regardless of size, and delivering it with the prowess of a leading player. As I mentioned in her obituary, Heche performed "with a fearless vulnerability that could not be taught; it just existed within her, seemingly forged in the fire of surviving her difficult life." The loss of Anne Heche is devastating, not only because of the unfortunate circumstances that will unfortunately be forever associated with her passing, but because it denied her the chance to do what her memoir tells us she always strived to do, which is to "heal her life." As we mourn this complex figure, here are five essential performances to help honor her memory.
Catfight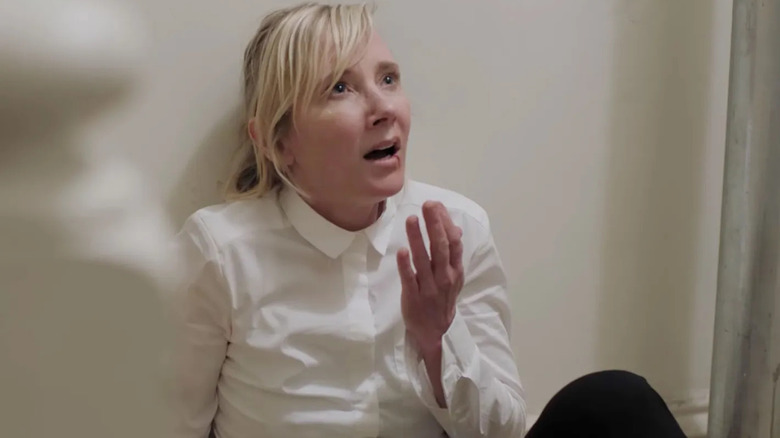 In Onur Tukel's "Catfight," Anne Heche and Sandra Oh play former college friends Ashley and Veronica, whose lives have taken entirely different routes. Veronica married rich and became a shallow, entitled trophy wife, while Ashley is a starving artist in a rocky relationship with her partner, Lisa (Alicia Silverstone). From the moment the two reunite, the heaviness of old grudges and current hostilities hangs in the air, culminating into a no-holds-barred fist fight that leaves them both bloodied and Veronica in a coma. When she finally awakens two years later, she is horrified to discover that her family has abandoned her, and that Ashley has become a successful artist after depicting Veronica's wounded face in her work. This leads Veronica on a path for revenge, and "Catfight" spends most of its runtime letting Heche and Oh beat the absolute breaks off one another.
The film is essential to Heche's career because it fits so wonderfully in her wheelhouse of playing complicated, damaged, yet determined characters. It's also a fantastic showcase of the unbridled dedication she showcased in all of her work, literally throwing herself into the fight scenes that are choreographed with realistic brutality. These aren't action-movie fight scenes with choppy cuts to hide punches that resemble a video game -- this is like watching cell phone footage of two strangers fighting on the street. Heche and Oh are absolutely phenomenal, and this under-seen gem deserves a watch.
"Catfight" is currently available to stream on Netflix.
Gracie's Choice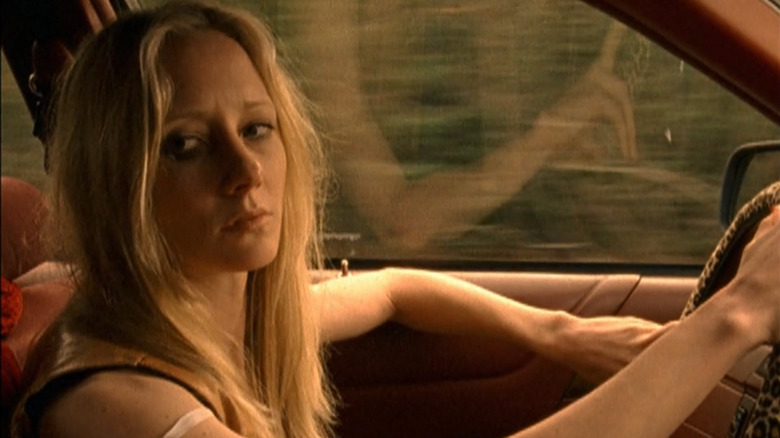 Until the recent boom of "prestige" TV in the age of streaming, television movies were often dismissed as "lesser than" by critics and audiences alike. However, one of Anne Heche's career best performances occurred in the 2004 Lifetime movie "Gracie's Choice: A Story of Love," co-starring Kristen Bell and Diane Ladd. The film sees Heche as a young mother of five who is struggling severely with addiction, which unfortunately puts the parental responsibilities onto her teenage daughter, Gracie (Kristen Bell). "Gracie's Choice" opens with Heche's Rowena being pulled out of home by the police as her young children look on in horror, delivering a performance so convincing it feels as if we're watching a documentary.
The film is inarguably Kristen Bell's movie, but Heche's portrayal was so unbelievably powerful, she was nominated for a Primetime Emmy Award for Outstanding Supporting Actress in a Miniseries or a Movie. Heche channeled her own feelings of desperation and trauma into the character, and provided one of the most unflinching and heartbreaking portrayals of a person plagued by addiction.
"Gracie's Choice" is available to stream on Paramount+.
I Know What You Did Last Summer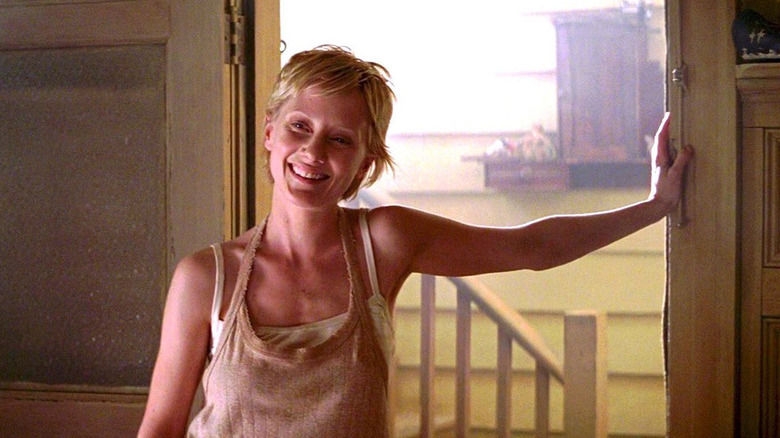 The post-"Scream" slasher revival is often looked down as a low-point in horror history (which is wrong, in my opinion) and few are mocked with more glee than "I Know What You Did Last Summer." The film centers on a group of teens who accidentally kill a man in a drunken hit-and-run accident, choosing to toss the body into the sea and swear each other to secrecy. Unfortunately, someone does know what they've done, and enacts their revenge the following year. Anne Heche appears in a red-herring role as Missy Egan, the sister of the man the teens believe they killed.
Missy Egan could have very easily been a throwaway role if performed by a lesser actor, but Heche turned her into a scene-stealing harbinger and genuinely helped elevate the film to a new level. She brought a compelling intensity to the role that could have justified a spin-off character film of her own. The strength of a great actor isn't necessarily measured on whether or not they can carry a leading performance, but rather what they are able to do regardless of the size of the role. In this slasher, Heche proved that she could captivate the audience no matter what.
"I Know What You Did Last Summer" is streaming on HBO Max.
Birth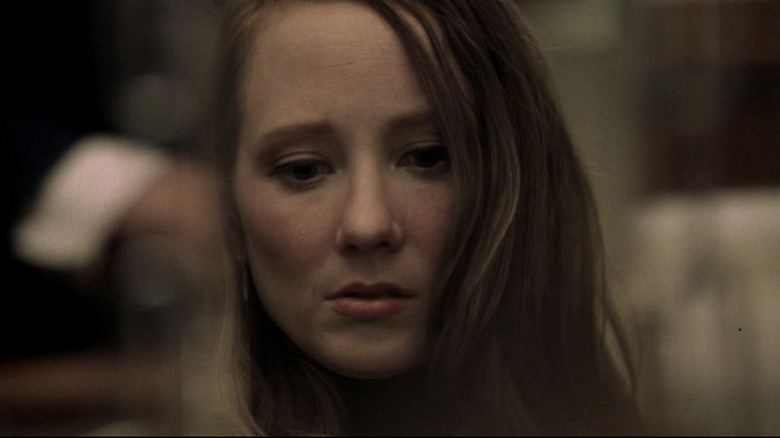 Director Jonathan Glazer ("Under the Skin," "Sexy Beast") is one of the most evocative directors of our time, and his controversial film "Birth" is home to arguably Anne Heche's career best performance. The film stars Nicole Kidman as a widow named Anna who, ten years after her husband's death, meets a 10-year-old boy claiming to be the reincarnation of her deceased husband. Explaining how Heche's character, Clara, fits into the mold would be to spoil the film, so it's best to go in knowing as little as possible.
Heche's performance in "Birth," however, is effortlessly bone-chilling. The way that people talk about Scarlett Johansson in "Under the Skin" is the way people should be talking about Heche in "Birth." She manages to personify evil in a way that no other actor has ever pulled off, terrorizing with small, faint, and sometimes even sweet sensibilities. Every moment she's on screen is a masterclass, and she continues to steal scenes even against one of Nicole Kidman's powerhouse performances.
"Birth" is available on HBO Max.
Donnie Brasco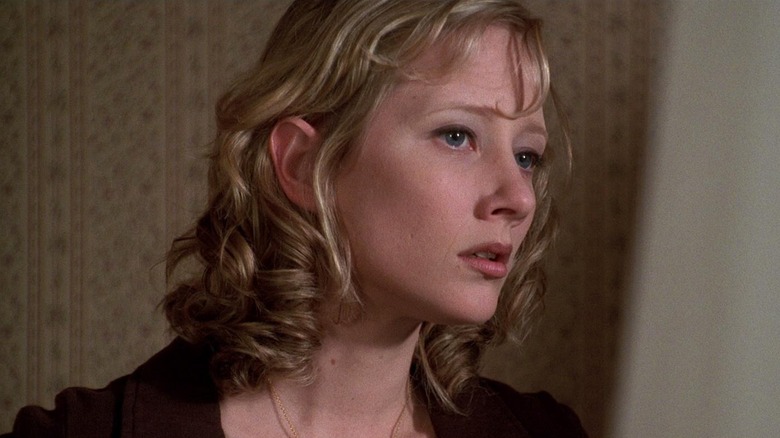 After breaking into the industry through the soap opera "Another World," her breakthrough Hollywood performance came with the crime drama "Donnie Brasco." Heche played Maggie Pistone, the tortured wife of an undercover FBI agent posing as a jewel thief (Johnny Depp), who is often the subject of his ire. Mistreated wives of criminals are so common they've become their own trope, but Heche made Maggie one of a kind. Her breakthrough performance is undeniably brilliant, easily holding her own against both Depp and Al Pacino. 
There's a scene when the two are in a couple's therapy session that should be studied in acting classes for the rest of time, in which Heche, full of resentment and anger, is acting circles around Depp. In just three minutes, Heche delivers a stronger performance than what many can do with an entire movie. Even after the two leave the session and continue their argument outside, the vigor she exudes as she calls Depp "an animal" in front of onlooking pedestrians and even a small child is nothing short of brilliant.
"Donnie Brasco" is streaming on Netflix.
Read this next: The Best Movies Of 2022 So Far
The post 5 Essential Anne Heche Movies and Where You Can Watch Them appeared first on /Film.