Do you have a strong tendency to start the Czech language with the help of language learning apps? If you do not have any idea how to begin and which app you can apply, below you can find potential ones that meets your goals and demands. Language learning is a chance to sharpen your knowledge and skills and gives a sense of fluent like a native speaker.
There are colourful free apps for foreign language learning in Google play. They may differ from each other with utility and way to learn.
We suggest to use 15 best apps which are more accessible for learning Czech. Just take a look at this review and choose one of them that matches your practice.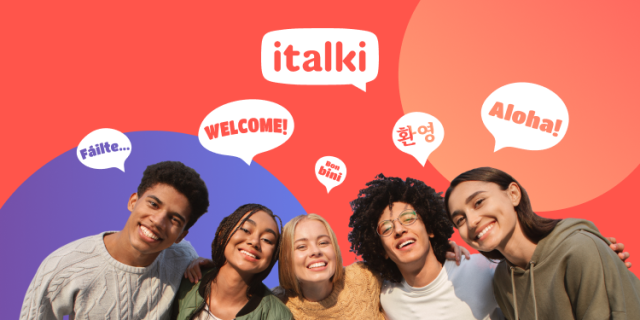 Image from www.italki.com
Italki is the best platform that you can access via video chat with different experienced teachers or tutors to master Czech language. The way of teaching in this software is 1-on-1 tutoring that can causes your progress in learning more quickly.
It offers special formed lessons by professional teacher who you have an option to choose. Furthermore, it creates mutual language exchanges if you want. The price is so low among other platforms.
In addition to this, you have an option to talk fully free with Italki community and enjoy the interaction. It leads you to make more friend all over the world through sitting at your home. All teachers have been certified and they have enough experience to make you speak like natives.
Summary
To sum up, Italki is the best platform to build connections with others. It is completely free to test your knowledge after lessons. This platform motivates you by giving a chance to participate in the Italki Language Challenge. In conversation practices you can improve your knowledge about the country itself and get started to speak Czech.
CLICK HERE TO READ MORE ABOUT ITALKI
2. Czechclass101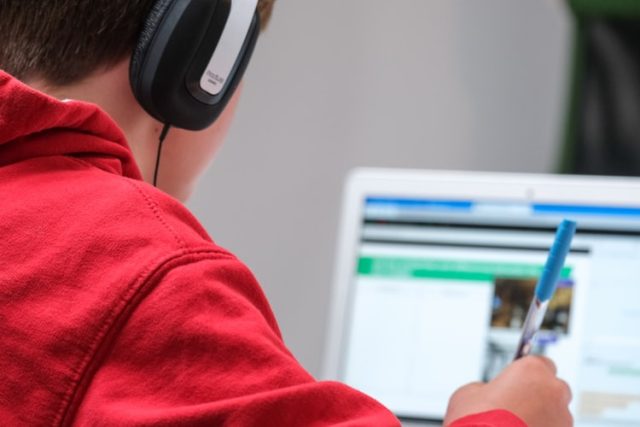 Image from unsplash.com
When it comes to Czechclass101, there are many advantages to use this platform rather than others. Fistrly, the platform is full of short audio and video lessons, which means that you can't get bored during the lesson.
Short audio and video lessons are the key element of fast and easy learning process. The teachers in this platform are so patient and ready to listen to your every word and phrase that you use in your speech.
Secondly, if you have a trouble about remembering a single word and its definitoneasily, these courses are only for you. Because, study tools are specialized for remembering words in your long-term memory. It contains different kind of word lists, slideshows and flashcards.
It creates an opportunity to re-quiz you on words, so that you can't forget the words. There is a special tool for you, if you don't understand natives' conversation, you have an access to slow down the audio or conversation.
Last but not least, these courses will guarantee your learning progress from beginner to advanced level. Moreover, there is a voice-recording tool for learners to practice words and compare them with native speakers' pronunciation.
Summary
If you want 1-on-1 teaching, it is highly recommended for you to use this platform. You will be provided with personal feedbacks from certified teachers, and also all your questions will be answered by them. If you assigned a weekly Premium Plus subscribtion, you can get personalized program as well. Don't waste your time. Start learning Czech with Czechclass101.
CLICK HERE TO READ MORE ABOUT CZECHCLASS101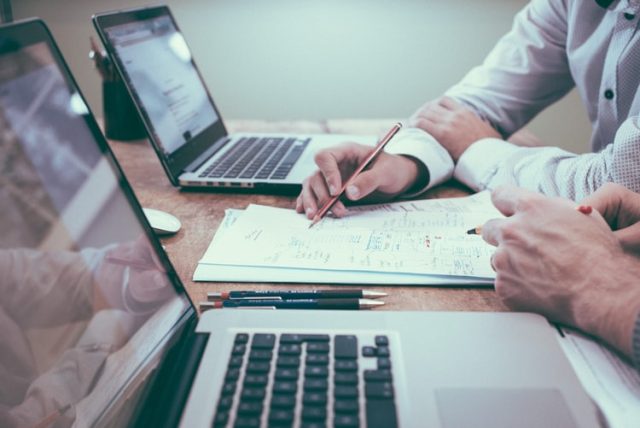 Image from unsplash.com
If you like, learning languages on the way, Mondly is absolutely for you. It contains funny method to teach Czech to learners all over the world, anytime and you can use any device for access.
It includes 41 languages and you tend to gain knowledge by funny games and quizzes. There is a special chatbox for learners to study Czech by talking and practicing real-life conversations. This means that you can improve your fluency by speaking.
There are 36 vocabulary builders to remember a word and phrase fast and making fun learning process. 50 most commonly used topics are also for learners. You can hear and study for free. All lessons are conducted by experts.
Furthermore, Mondly has a special content for kids called Mondly Kids. It is obviously clear that these courses are suitable for all family members. It is both easy to use, and learn language. In addition, Mondly VRs focus on advanced method to begin a certain language.
Summary
With Mondly learners have an access to learn language online. Every person can get started learning languages wherever they are. All experts support this platform so start learning Czech right now.
CLICK HERE TO READ MORE ABOUT MONDLY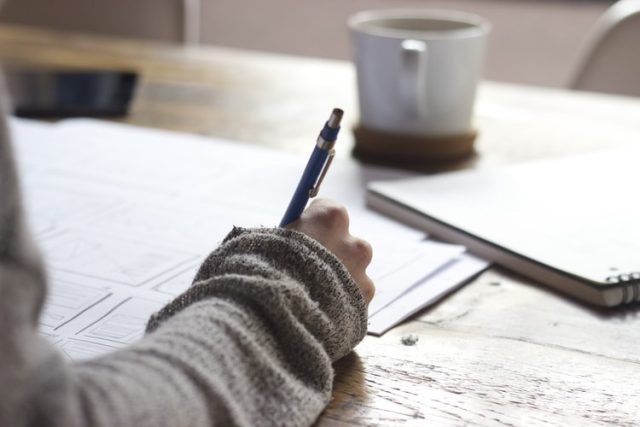 Image from unsplash.com
Discovering new country, unfamiliar conditions and of course your future with a new European language always sounds like fun and, at the same time disturbing. However, it is very easy to start learning a language and feel like a native with Pimsleur.
It is a great app, including a wide range of lessons and study plans on more than 50 languages, not only European, but also Asian ones.
If you are a beginner and have a desire to begin a new language, especially Czech, Pimsleur helps you to master it momentary. Just spend 30 minutes on Pimsleur anf take an advantage of improving your listening and speaking skills, in particular.
There are easy-to-use digital flashcards that does not require you any textbook, grammar lessons and no mindless repetition.
Also, it mainly covers the above mentiones areas, as well as eradicate your weaknesses in them, it is fairly easy to use in order to form a simple sentence which might be helpful in daily basic conversations, like inquiring about prices, ordering dinner, asking for (or offer) directions in Czech with a near-natives' accent and pronunciation
Summary
There is an online access to Pimsleur courses. Start learning Czech by rewarding results in just 30 minutes a day! Download the app and try a free lesson today. Now with new Pimsleur version 3.0., you can get all 50+ languages for one low monthly price. With this valuable tool, learning Czech will become definetely easy!
CLICK HERE TO READ MORE ABOUT PIMSLEUR
5. Glossika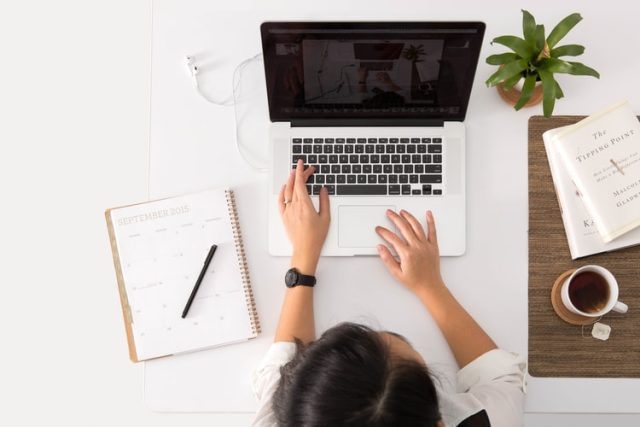 Image from unsplash.com
Glossika helps you communicate better and improve your pronunciation in the least possible time by using smart technology and well-structured content.
If you are willing to improve Czech with adjustable learning speed, Glossika provides you full sentence practice in context, focusing your vocabulary and grammar in a more natural approach. It sends a revision list every day to strengthen your word source into long-term memory.
There are 2 types of training modes: full practice and listening only. Just choose the training mode that suits you best to use. It is often advisable to select full practice mode due to the efficency, instead of listening one, which is easier and will lead unsatisfactory results, as well.
If you are intended to strengthen your vocabulary, the software offers the newest learning algorithm and several variations to improve your memorizing a word easily.
Summary
It is a brilliant tool, which makes the processes of listening and repeating after the natives one of the key elements to acquire a language. Start chatting from day 1 by fitting Glossika training into your daily life.
CLICK HERE TO READ MORE ABOUT GLOSSIKA
6. Mluvte Cesky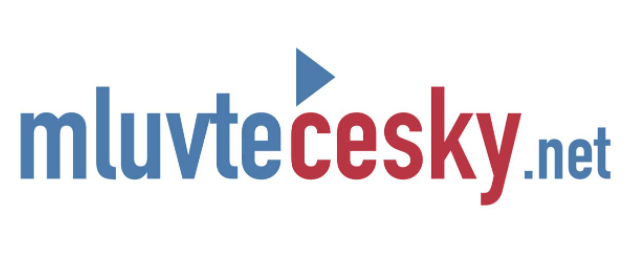 Do you want to study Czech at home? Or are you unwilling to attend to be in a physical classroom and boring course? Here we recommend you an online course of Czech for English, German, Polish and French students.
As e-learning is gaining popularity among different aged children who begin Czech as a second language, you can easily upgrade your vocabulary.
Moreover, it has features which include a medicine course for students, whose aims are to work in sphere of healtcare and for those who are willing to continue their job in the country itself.
It is completely suitable for learners in A1 and A2 level of Czech, covering 15 basic topics that are common in daily conversations and forming a sentence.
Summary
If you want to boost your skills, you can find links for Czech radios, vocabulary lessons, word games, audio news, Czech newspapers and dictionary in this course. Language is the road map of a culture. So, do not be the victim of procrastination and start learning right now with Mlutve Cesky!
CLICK HERE TO READ MORE ABOUT MLUVTE CESKY
7. Duolingo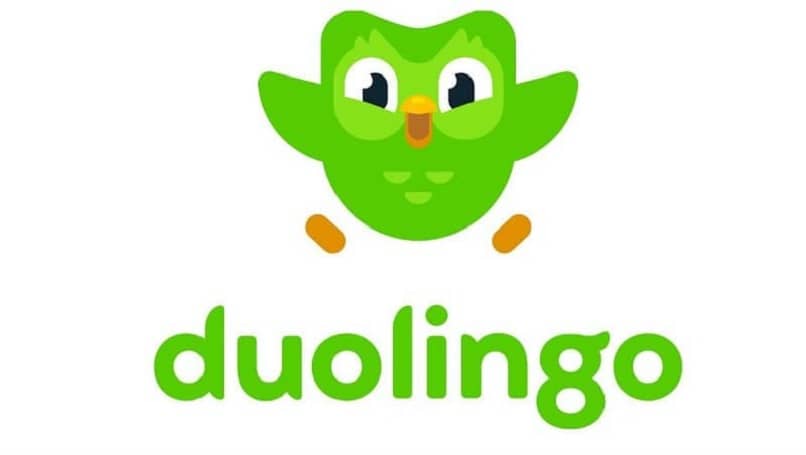 Image from www.informatique-mania.com
Duolingo is the most practical most-downloaded education software with 35+ languages through well-structured and free lessons, making it the most popular learning platform among students.
It offers 106 different language courses and competitions against casual friends or get to know how their results are in randomly selected groupings of up to 30 users. It has a excellent teaching methodology aimed to teach for an xrended amount of time.
In order to see how well you are doing, daily tracks are applied to a platform that motivate you to work on your weak points and study more by counting the number of days you've practised.
If you have decided to master another foreign language, like Czech, Duolingo may sound a good idea to do it. Game-like lessons and fun characters contribute to build up solid speaking, reading, listening, and writing skills at the same time.
Moreover, it is accessible to use Duolingo stories, which includes audio conversations on different topics. It is free of charge. But if you want an ad-free experience, downloadable lessons, and unlimited "health", you may subscribe to Premium for $7 per month.
Summary
No matter for what purpose you are learning, like for business and travelling, continuing your tertiary education abroad, career prospects or just for pleasure, you will absolutely love using Duolingo. Join the community with 300+ million learners all over the globe.
CLICK HERE TO READ MORE ABOUT DUOLINGO
8. Transparent Language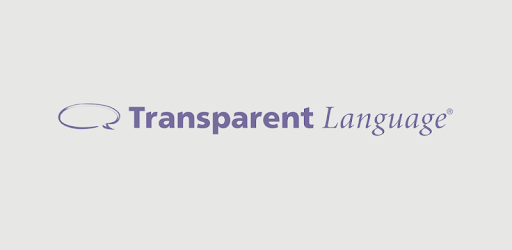 Image from www.play.google.com
If you have just started another language and do not have any idea where to find trustful sources and easy-to-acceess tools, just try Transparent Language and pay a visit to its official website. It contains extensive English collection with English materials in 25+ languages.
It is an online platform which is dedicated to ameliorate your skills, at the same time, offers you beginner courses (if you are an early learner) where you can Get started on the right foot with Czech alphabet.
During these courses, you are taught how to structure a simple sentence by following basic rules of a subject and verb agreement, applicable vocabulary that build proficiency by learning a lot of useful words and idioms.
Core Skill-Building Activities give a chance to work your way through activities that cover all four core skills.
Summary
Transparent Language can easily help to create a learning experience that meets your specific goals with any kinds of courses, ranging from beginner alphabet courses to more structured and complicated ones that includes grammar ones.
CLICK HERE TO READ MORE ABOUT TRANSPARENT LANGUAGE
9. Memrise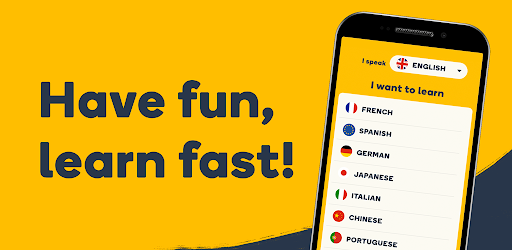 Image from www.play.google.com
The current course for those who set a goal to nail how to communicate and nail pronunciation in a little time. Memrise is a great application, covering 3-step approach to learning that helps you master a new language without any difficulty.
This platform brings the context of the outside into the lessons with video clips of real natives. Engaging with numerous different styles and real accents helps you naturally build your ability to understand the context easily and seem very useful way of learning and communicate in Czech.
Memrise includes a number of Czech courses in various teaching styles and content, such as starter courses, new Czech step-by-step and lessons that help you acquire 2000 most used and complicated words.
All contents are designed to create a natural atmosphere with a easy-to-use dictionary and Czech grammar.
If you are keen on Czech and believe to get an education in Prague, this application will simply become your friend in long way learning.
Summary
With Memrise learning Czech might seem an enjoyable and interesting activity. It adapts your lessons to your individual needs, which keeps boredom away so you stay motivated and learn faster. Set your career goals with Memrise!
CLICK HERE TO READ MORE ABOUT MEMRISE
10. FSI

Starting a new language is always a bit strange and hard thing, since you will have to be an unfamiliar atmosphere for the first time. Yet, it is possible to get a quality education with FSI courses, which are one of the world's most in-depth and thorough courses.
The FSI courses cover over 40 languages from the most spoken by people, like English, French and German to some less known ones – Amharic and Cambodian.
Previously, courses were intended to train American Diplomats, but now it can be used publicly. During the course, you have an opportunity to get all materials, including PDF and audio files.
The FAST course is designed as an eight-week intensive Czech course, where you are able to get to know most common words used to make a perfect sentence and boost the pronunciation of speakers. It is also a useful platform to teach children how to use a word correctly and build a link between a instructor and a speaker.
Summary
The goal of the courses is to teach basic listening comprehension and speech. As long as you are learning Czech and find it difficult to use a common sentence in your speech, those courses are by far the most superior among others.
In order to download your plan, you will have to visit a special site and choose your desired language to master. It does not usually take you much time.
CLICK HERE TO READ MORE ABOUT FSI
11. Charles University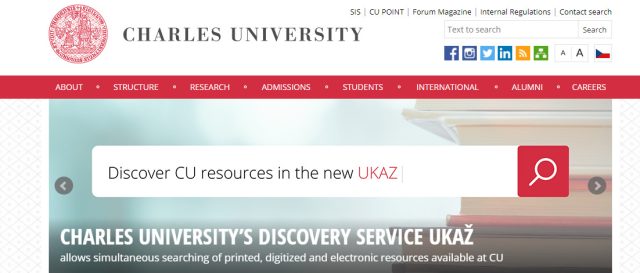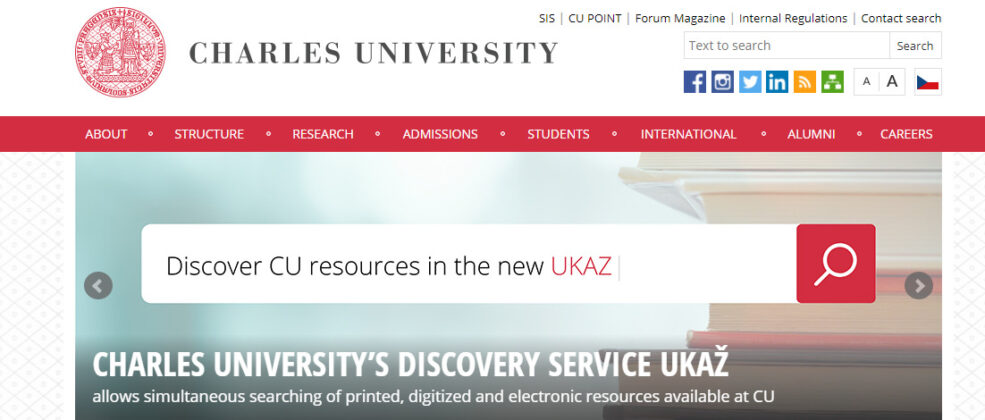 Czech language courses – complicated program for non-Czech interested in Czech, history and its capital Prague offered by the Institute for Language and Preparatory Studies. It is the best site to create a strong link between learners and country itself.
Each semester consists of around 240 lessons – 45-minute long (20 lessons per week). However, program is not just typical classroom teaching. During your learning tenure, you are directly exposed to the real atmosphere with trips and cultural activities.
For more information, you may google the site and find out some other courses, like English language courses.
Summary
If you wish to study in Czech, Charles University offers you preparatory courses, allowing to apply to any university and study in the Czech Republic. This program really eases your learning Czech and build up strong links in your future career.
CLICK HERE TO READ MORE ABOUT CHARLES UNIVERSITY
12. Mango Languages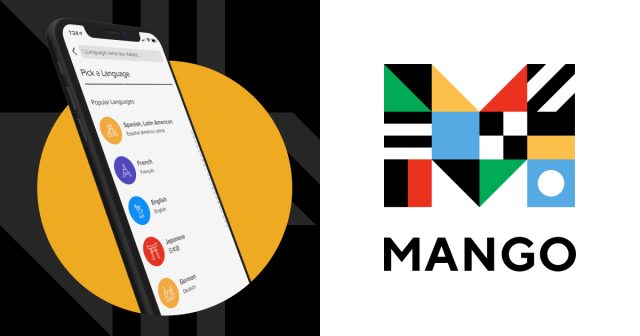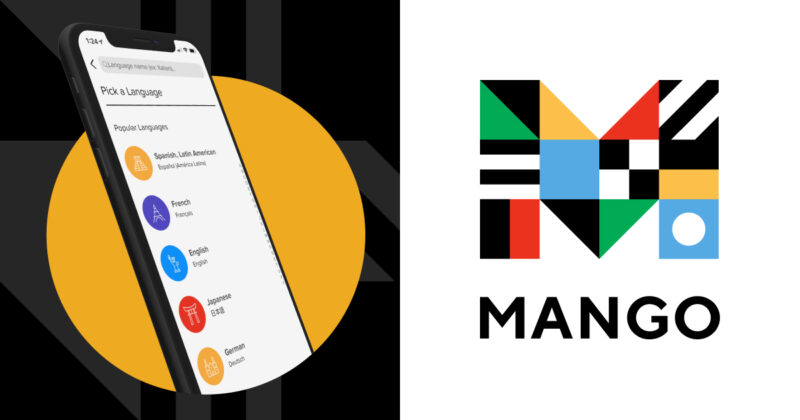 Image from www.mangolanguages.com
Mango Languages is an online software that mixes listening and reading activities to help you pick up basics of a foreign language.
Mango features an authentic content and an algorithmic revision activity designed to adapt to your individual learning path. It is a good software that every single word is defined deeply with supporting examples.
Through interactive lessons and activities, you have an opportunity to see your results after you hear real conversations by natives. It covers more than 70+ language courses, such as most spoken ones – English and French with high-quality database and lesson plans.
Mango subscriptions include a free 14-day trial period, and you can easily cancel at any time. If you want to fully enjoy the studying process, get full access with affordable monthly plans. It allows you to access to all of Mango languages and up to five additional members.
Summary
These courses are a bit distinctive from other language programs. It contains personalized support from real humans, essential cultural insights, individualized spaced-repetition review system and well-structered dictionary. Getting proficient in Czech is really easy with Mango!
CLICK HERE TO READ MORE ABOUT MANGO LANGUAGES
13. FunEasyLearn. Learning Czech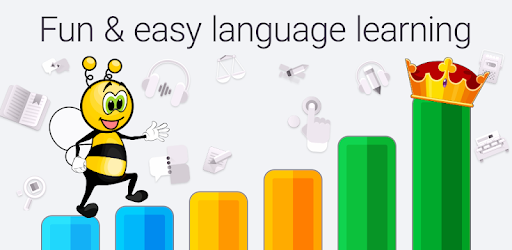 Image from www.play.google.com
FunEasyLearn is an online platform which gives an opportunity to learn 62 languages from scratch. It includes 30 effective learning games, exploring the variety of topics hand-drawn illustrations. These games mostly focus on boosting vocabulary skill and offer you to work on a single word that is not clear in definition to you.
This world's biggest course consists of 6 types of learning modes dedicated to different purposes and ages. They are Czech for beginners, intermediate learners; Czech for kids, business and travelling.
If you have started recently, beginner course is really helpful to learn to introduce yourself and take part in simple conversations and teach them with grammar through analyzing a sentence.
Summary
Vocabulary containing 15,000 most common Czech words and idioms will absolutely help you to overcome Czech faster by daily practice.
CLICK HERE TO READ MORE ABOUT FUNEASYLEARN
14. SimplyLearnCzech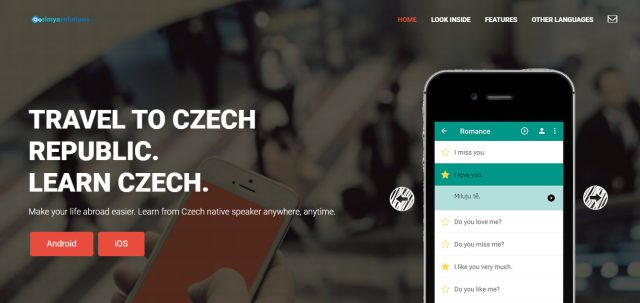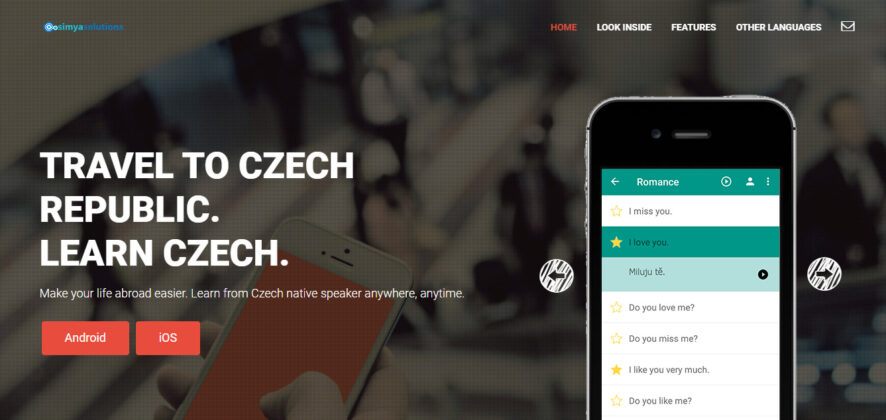 Simply Learn is a free language platform that will assist you to communicate in Czech quickly and effectively. All Czech phrases and words are presented to you in both phonetic and original written Czech. You may use a flashcard and effective repetition techniques.
Also, testing your knowledge with quizzes sounds to shorten time spend on acquiring knowledge and review your skills and score. With the courses and exercises which are suitable for both your age and level, you get a high quality education.
It is easy to improve your vocabulary by choosing the contents that fit your age, level and interests and discover your own learning style.
Summary
With this platform studying Czech may become an enjoyable and interesting activity. Learn from Czech natives anywhere, anytime.
CLICK HERE TO READ MORE ABOUT SIMPLYLEARN CZECH
15. Tobo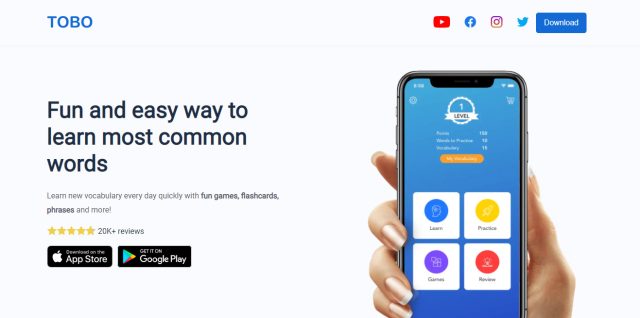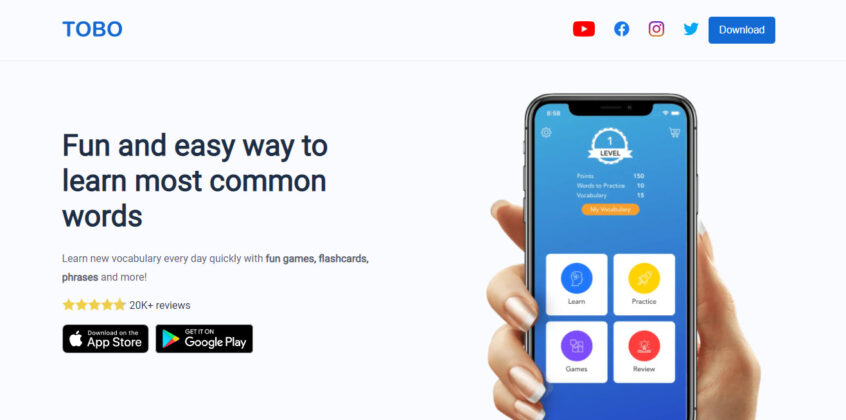 Tobo is a great interactive software that helps to remember common Czech expressions by fixing the number of words that you can learn daily. After reaching goals, you are able to unlock new expressions. It includes 3500 words, which are 80% of daily conversations in many languages.
Various types of practice and review exercises help you double check a word you learn. If you are advanced learner, the games offer you a dictionary with a unique and practical way to go through common words and phrases quickly.
Summary
It monitors activity – how many hours you have spent on learning, reports on usage and informs you daily or weekly review of your productivity, which really motivates every person.
CLICK HERE TO READ MORE ABOUT TOBO
Conclusion
There are tons of online resources out there, but it can be challenging to figure out which courses offer the best strategies and instruction. However, among them Italki is the most effective and helpful one with more reasonable prices compared to other platforms and apps.
Since, you have an option to talk with Italki community and enjoy the conversation, it helps you to make more friend through sitting at your home, which is not often available in other applications.
F.A.Q.
How To Learn Czech?
Czech is spoken by more than 12 million people. While the language's long words and consonant clusters may seem a bit intimidating at first, especially to English natives, it contains a phonetic language with a relatively logical system of word formation that isn't too difficult to learn. Because it is phonetic, if you want to learn, it is advisable to start by mastering the pronunciation of the alphabet.
How Hard Is It To Learn Czech?
English person might find Czech very hard because the grammar structure and words are very different from English, particularly use of the different cases and conjugation that always change the at the end of a word. Furthermore, due to being in Slavic group, only knowing Latin languages halts the process of acquiring.
Why Learn Czech?
Czech is considered as the easiest language in Slavic group. Since, it uses the Latin Alphabet, each letter describes one sound, which makes easy phonemic writing.
It is true that some aspects may be challenging to comprehend, but still it is the most useful language, is you want to learn that are close to it, like lovak, Polish, Sorbian and even French.
How To Learn Czech Language For Free?
It is common to think that apps are great way to improve our language skills and to make learning experience interesting. By far, they are the most convenient and easiest methods. There are a number of reasons why this idea is good. Firstly, phones are portable, which lets you to carry and use anywhere, such as while waiting in the queue.
Adding to this, there are some functions which are directed to practise vocabulary and try out free lessons. There is also an opportunity to test your knowledge and ability to understand the context. Although, these apps do not always sound an only tool which can help us, they are the great way to progress a bit daily.
The post 15 Fantastic Apps To Learn Czech in 2021! appeared first on Dumb Little Man.