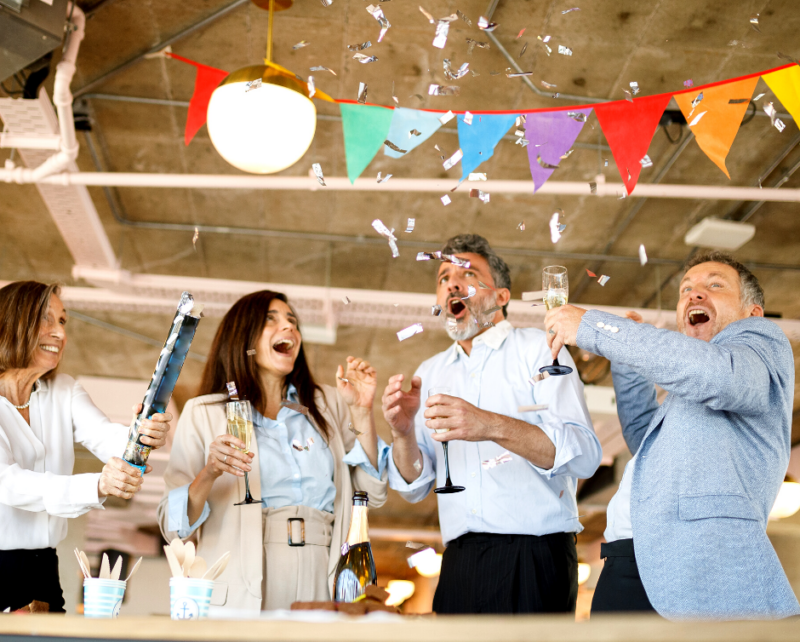 Rising through the ranks of the company (or maybe even the industry) means that people must come and go. Some coworkers stay a few months, while others lay down roots and become part of the soul of the organization.
But when they do leave, it's super important to acknowledge their contributions, no matter how long you've worked with them.
Sending a touching farewell message to your colleague is a great way to express your appreciation for all their hard work and show support for their decision to move on.
Don't panic – you don't need to draft a novel. A short goodbye message to your coworker can be just as effective.
Whether you send funny, cheeky, or professional farewell wishes, your parting words make an impact that lasts far beyond their final day in the office.
---
JD Salinger once said "I don't care if it's a sad good-bye or a bad good-bye, but when I leave a place I like to know I'm leaving it. If you don't you feel even worse."
Click To Tweet

---
No matter their reason for leaving, be sure to let your colleague know how much you've enjoyed working with them. In case you're struggling with the right words to say, we've put together some great farewell messages for your coworker to get you started.
Hurry before their last day sneaks up on you!
Best Ways To Say Farewell To A Coworker
1. Going Away Party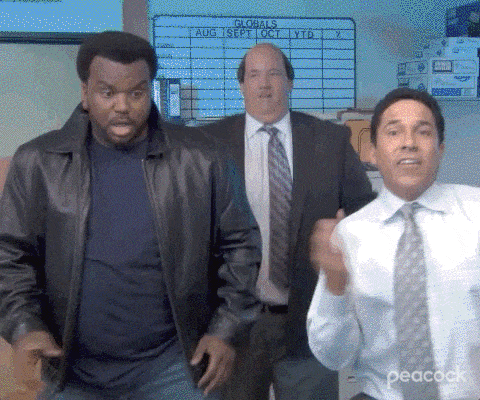 A going away party is a fun and casual opportunity to honor them, their accomplishments, and their bright future beyond your company. It's also a chance for them to feel the full impact of their work relationships and get some closure on this chapter in their career.
Get the "band" back together for one final farewell party and send your coworker off with a bang.

Why this is a good way to say farewell to a coworker: Parting can't be "such sweet sorrow" when it's capped off with a party!
Tip! Take this idea on the road and finalize their story by setting up a scavenger hunt or adventure through an escape room for one last problem-solving get-together.
If your departing employee works remotely, try out a few of these virtual ways to say farewell in a fun online environment: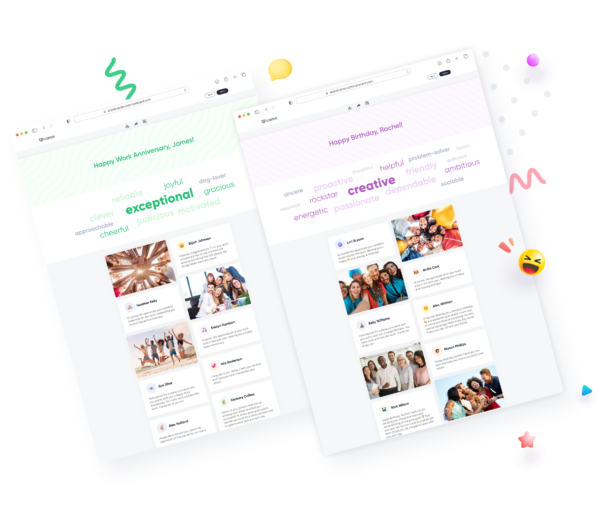 A group ecard covers all the bases. It can be completely personalized for your coworker and slides stealthily into their inbox, in a thoughtful farewell email signed by the whole team.
Whether you're going for a sentimental message or something a little more cheeky, a group ecard delivers your farewell message, loaded with well-wishes from their work family.

Why this is a good way to say farewell to a coworker: Their bond with each of their colleagues is different so a group ecard lets everyone send their own personal farewell to fit their individual connection.
Tip! CareCards is a great place to find the perfect group ecard with the perfect goodbye message for your departing employee.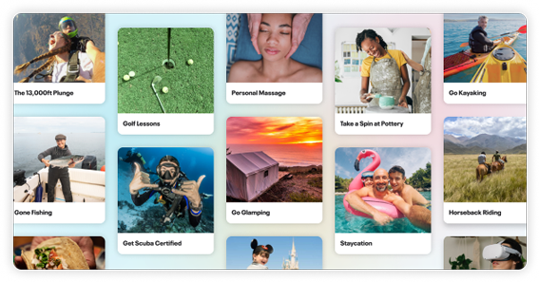 Bid them adieu with a memorable experience they'll be able to keep in their memory bank forever.
Say farewell with a self-care spa day, tickets to an upcoming concert, or even an adrenaline-packed adventure they'd never do without a push. Life is short!

Why this is a good way to say farewell to a coworker: Things break or wear out, but these memories will last a lifetime.
Tip! If you're not sure where to find amazing giftable experiences, here is a breakdown of some top gifting platforms for teams of all sizes: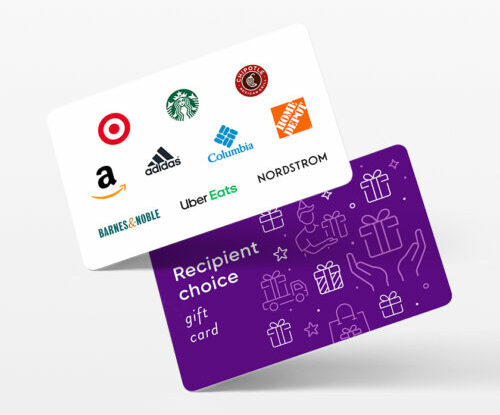 Who doesn't love getting a gift card for their favorite boutique or brand? A gift card gives your coworker the explicit freedom to buy themselves what they want to honor their time with your team. Whatever they choose will inevitably be tied to their thoughtful former coworker behind the purchase.

Why this is a good way to say farewell to a coworker: Gift cards are the perfect farewell gift for your coworker and allow them to choose their actual perfect gift.
Tip! There's a deep well of digital options available online. With thousands of brands and experiences available, you're sure to find the perfect farewell gift card.
5. Company Announcement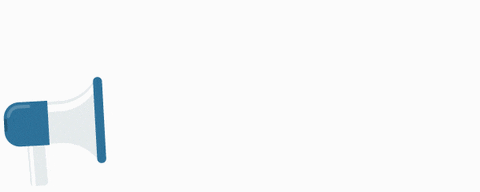 Spread the news far and wide. Shout it from the rooftops! Ok, maybe cancel the actual shouting, but shout them out on every platform you have available to you.

Why this is a good way to say farewell to a coworker: There's no option to slide out quietly with a box of belongings at the end of the day. A company announcement puts everyone in the know and gives them a chance to shake hands and express their personal farewell wishes.
Tip! Send a company-wide email. Plaster it on the company intranet. Scroll it across every communication screen in the building like a "BREAKING NEWS" banner.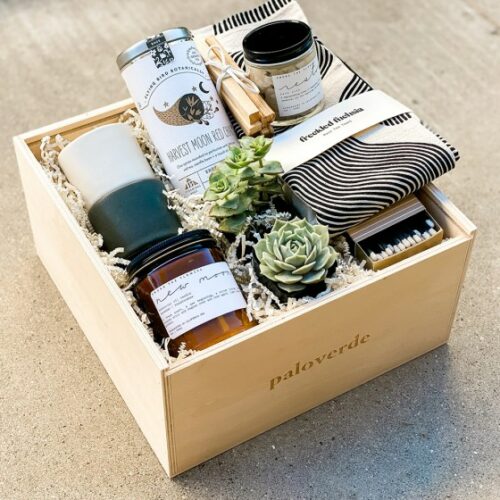 You don't need a special occasion to give a care package, but a colleague leaving the nest is a pretty good one. There's no right or wrong way to send a care package because "care" comes in countless forms. They'll love knowing you cared enough to think of them so fondly.

Why this is a good way to say farewell to a coworker: A care package could contain thoughtful items they can use now and later, so they could be enjoying your farewell gift for weeks to come.
Tip! Choose a care package that's already assembled or curate your own with items you know they'll love.
7. Team Lunch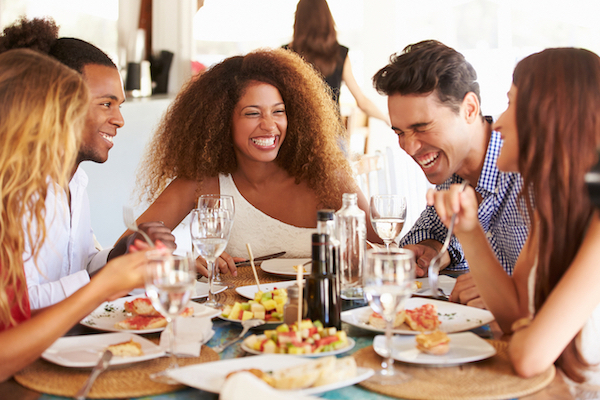 Book the biggest conference room, send out a group invitation, and break bread together one last time. Up the ante by rolling out a spread of all their favorite foods from all their favorite places.

Why this is a good way to say farewell to a coworker: Food is a natural incubator for connection and conversation. Make their final team lunch a memorable one with some farewell food and fun.
Tip! Don't sweat the details! Organize your coworker's farewell team lunch so it's ordered, scheduled, and delivered seamlessly.
8. Say it in person
We all appreciate knowing that we're valued and our contributions matter. Be sure your colleague knows what a pleasure it's been working with them before they launch into their next chapter. Knowing how much you've loved working with them is a parting gift that will stay with them forever.

Why this is a good way to say farewell to a coworker: Words are powerful! Never underestimate how much your words of gratitude and support can impact their path forward. 
Tip! Make it public by giving a farewell toast at a team lunch. Or keep it private and have a one-on-one conversation with your coworker. Just be sure to say it!
9. Farewell Video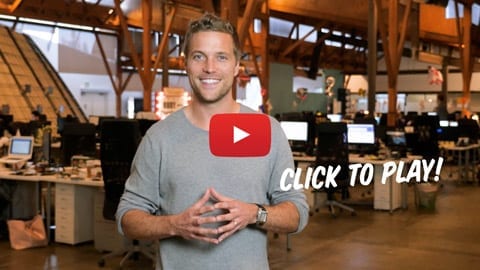 Have some fun with this farewell gift by letting everyone record their goodbye message to their coworker. Bundle all the messages together for a farewell video that's sure to live rent-free on their phone for years to come.

Why this is a good way to say farewell to a coworker: Your video can be like a career time capsule! Your coworker can rewatch it whenever they want and reminisce about where they've been, how far they've come, and the people who supported them.
Tip! Make it a fun group project! Gather a video clip from all their colleagues so they'll have a personalized message from each one of you to take with them.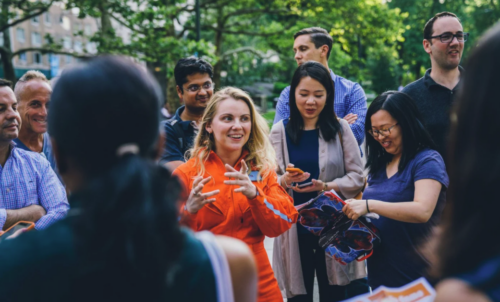 No one gets picked last today! Plan a day of games and friendly competition for your coworker's send-off. Choose one main event or a menu of match-ups to involve the whole team.

Why this is a good way to say farewell to a coworker: Their last "hoorah!" with their coworkers is guaranteed to be full of fun, laughter, and a final dose of teamwork.
Tip! Make it a scavenger hunt! Whether your team is remote or in the office you can create a fun and memorable farewell challenge.
11. Farewell Certificate or Award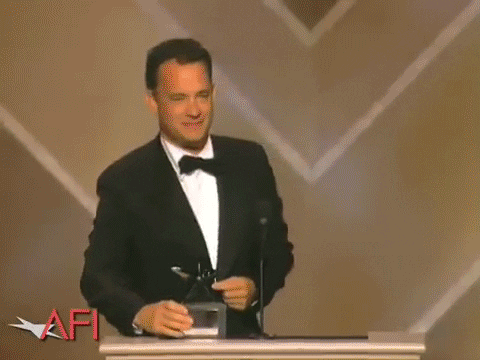 Present them with an award or certificate to show how much you appreciate all the hard work they've put in. Let them know how great it's been working together and that they're leaving behind a legacy. You could even frame it just for fun!

Why this is a good way to say farewell to a coworker: They'll have a hard copy reminder that they're certifiably missed.
Tip! Get creative. Design a customized certificate for your colleague and pair it with a detailed farewell letter or themed parting gift they'll love.
10 Farewell Messages To A Coworker
A farewell message is simply your own, personal note to your coworker that supports their move. You can tell them how much you've enjoyed working with them, that you appreciate all their hard work, and how much they'll be missed. Your note can be sent in a card, an email, printed on a certificate, or even presented verbally. Here are some coworker farewell message ideas to get you started…
  You've been such a great friend and my favorite coworker. I'm really going to miss you around here but best wishes in your new position!
  Shakespeare was right. "Parting is such sweet sorrow." You've been the best colleague and I love seeing you shoot for the stars!
  I hope your new coworkers know how lucky they are to have you! You've been such an invaluable part of our team and I know they'll feel the same. Best of luck writing your new chapter!
  You've been such a great employee – a real asset to our team and this organization. It's been an absolute honor to work with you!
  Show them what a great leader is made of! You're going to do amazing things!
  You can do anything! I'll miss you, but get out there and change the world!
  Work events and lunchtime just won't be the same without you! It's tough to say farewell to such a great colleague. Thanks for all the good times!
  This may be farewell to our working relationship, but our friendship lives outside these walls. Can't wait to hear about your new experiences!
  When you're feeling nostalgic and remembering what a great team we were, just know we miss you too! You can leave us, but you'll never forget us!
  It may be the end of an era, but the memories, lessons, and value I've gained from our time together will stay with me forever. All the best in your new adventure, my friend!
10 Goodbye Messages To A Coworker
Be as creative as you want with your goodbye message. Apply a theme, some sarcasm, or reference their reason for leaving. Just have fun with it!
1. The "Good Luck"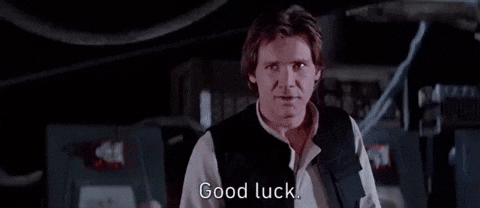 Starting something new can be scary. Wishing them "good luck" puts some good juju in their corner and shows your support for their new journey.
"Even though I already know you're going to be great, I still want to wish you good luck at your new job!"

Why they will love this goodbye message: When in doubt, they'll find comfort in your reinforcing words of encouragement.
2. The "Retirement"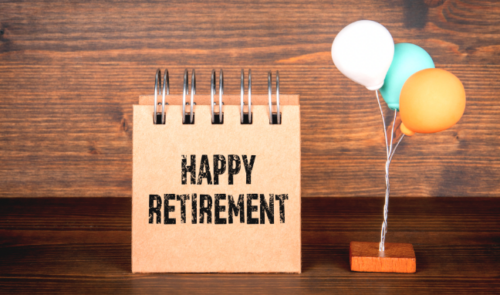 Closing the book on a long and fulfilling career is an exciting time. It also means leaving behind the people that have become "regulars" in their life, so it can also be a bittersweet farewell.
"You've been the heart of this team for so long and it's tough to say farewell to someone so intricate. Enjoy retirement to the fullest – you deserve it!"

Why they will love this goodbye message: They'll appreciate knowing their time working with you was deeply valued.
3. The "Moving Away"
A fresh start, complete with a new zip code, is a big move! Help take the edge off with some farewell words of encouragement.
"Always remember… you are amazing, you are talented, and you are fierce. No matter where life takes you, there's absolutely nothing you can't do!"

Why they will love this goodbye message: They'll understand that no matter where they work, their talent is all they need to succeed.
4. The "Traitor"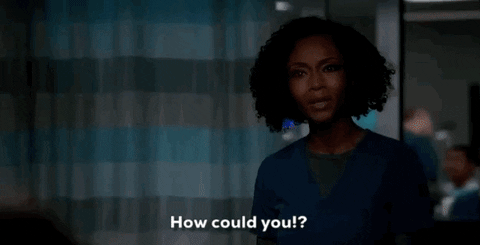 Have some cheeky fun with your farewell message. Add a smidge of "snark" and cap it off with a sarcastic chip on your shoulder.
"Since you were clearly only thinking of yourself by taking another job, we just want you to know that it's ok. We take comfort in knowing that we're the best-looking and most amazing team you'll ever work with. You'll miss us, traitor! (PS We need your phone number.)"

Why they will love this goodbye message: A little sugar, a little sass, but all in supportive fun.
5. The "New Opportunity"
Their next adventure is really a result of the great work they've done with your company. Your coworker has earned this new opportunity so let them know how much you appreciate the time and hard work they've put in while working with you.
"They say that 'Success occurs when opportunity meets preparation.' You've been preparing for this opportunity for years and I'm so happy to see you succeed! You got this!"

Why they will love this goodbye message: You can still be sad about them leaving, while encouraging their opportunity for growth with their new company.
6. The "Go Get That Bread"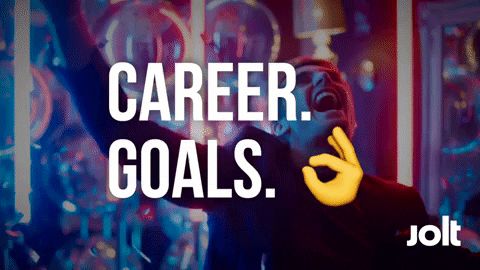 A new job often puts a few more dollars in their paycheck. What's not to love about that? Yay them!
"New job. Big raise. No shame in your salary game! Go get that bread!"

Why they will love this goodbye message: Let your coworker know you support their personal, professional, and financial goals.
7. The "Don't Forget About Us"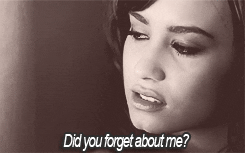 Out of sight, doesn't mean out of mind. Leave a positive and lasting impression on your coworker with one final reminder.
"At the risk of sounding sappy, we're all better at what we do simply because we've known you. Best of luck in all your future endeavors, but don't forget about us when you're famously successful!"

Why they will love this goodbye message: Just a little reminder that working together has been an unforgettable experience.
8. The "New Role"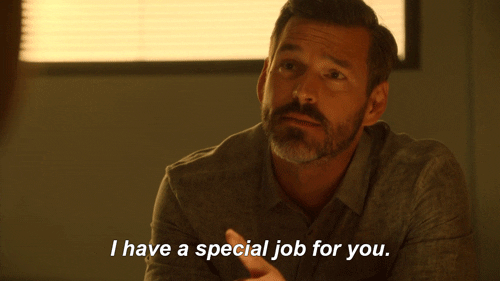 Starting something new can be scary! But with your words of encouragement, they're reminded that there's nothing they can't do.
"I know you're nervous, but trust me… you're gonna ROCK your new role! They're so lucky to have you on their team!"

Why they will love this goodbye message: Having the support of people they know and respect will be such a powerful motivator as they transition to their next position.
9. The "Hall of Famer"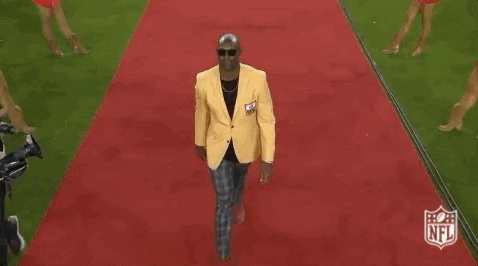 Saying goodbye to a top-notch player has an effect on the coach (manager), the team, and the organization. Show the MVP what a privilege it's been to "play" with them.
"There's not a Gehrig nor a Jordan… not a "Primetime" nor a Gretzky… that could ever compare to our very own Hall of Famer!! You'll be missed more than them!"

Why they will love this goodbye message: There are few honors greater than making it into the Hall of Fame and this message shows they've earned that tribute.
10. The "Team Player"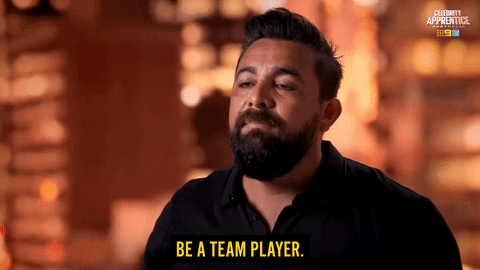 Great team players are indeed adaptable and engaged with their team. But they're also accountable, reliable, consistent, and a ton of other valuable adjectives that shouldn't go unmentioned.
"You've been a stellar team player since the day you started here. Thanks for always going above and beyond to make us all better!"

Why they will love this goodbye message: They'll be even more excited to show their new team what they're made of!
---
People Also Ask These Questions About Farewell to a Coworker
Q: What is a good way to bid farewell to a coworker?
A: A good way to bid farewell to a coworker is by being sincere in your farewell message. Let them know what you'll miss about them, how much they've helped you, or how upset you are to find out they're a "traitor" (see #4 above).
Q: Why should I send a farewell message or wish?
A: You should send a farewell message or wish because even though you're not related, they're a member of your work family. Your departing coworker will really appreciate knowing how much you've enjoyed working with them and a simple goodbye email can do the trick.
Q: What are good things to write in a farewell card?
A: Some good messages to write in a farewell card include well wishes in their new position, compliments on their leadership qualities and work ethic, how much their mentorship has meant to you, or some other unique way of saying "good luck." This is also a great time to share your contact information, like your personal email address, phone number, and LinkedIn page so you can stay connected.
Q: When should I send a farewell message?
A: You should send a farewell message when one of your team members has announced they're leaving. Whether it's for retirement, a new job in a new state, or a new role in a new department, they're leaving your team. Send them off with some kind words to show they'll be missed, but you support their success.
The post 11 Sure-Fire Ways To Wish Farewell To A Coworker In 2023 appeared first on SnackNation.