Flying in Air France La Premiere has been on my bucket list for years.
This first-class cabin is known to be among the best in the sky, and those who've flown it almost always rave about the experience.
With just one row of four first-class seats, La Premiere is one of the most exclusive cabins in commercial aviation. It frequently sells out to those paying $10,000 or more for a round-trip ticket.
There aren't any (easy) mileage redemption options, nor can you upgrade a business-class ticket using points. If flying La Premiere is on your bucket list, your best bet is to hunt for a discounted fare by starting your journey in a non-SkyTeam alliance hub like Geneva or Copenhagen, Denmark. Another option is to wait and see if a discounted upgrade from business class is available during check-in.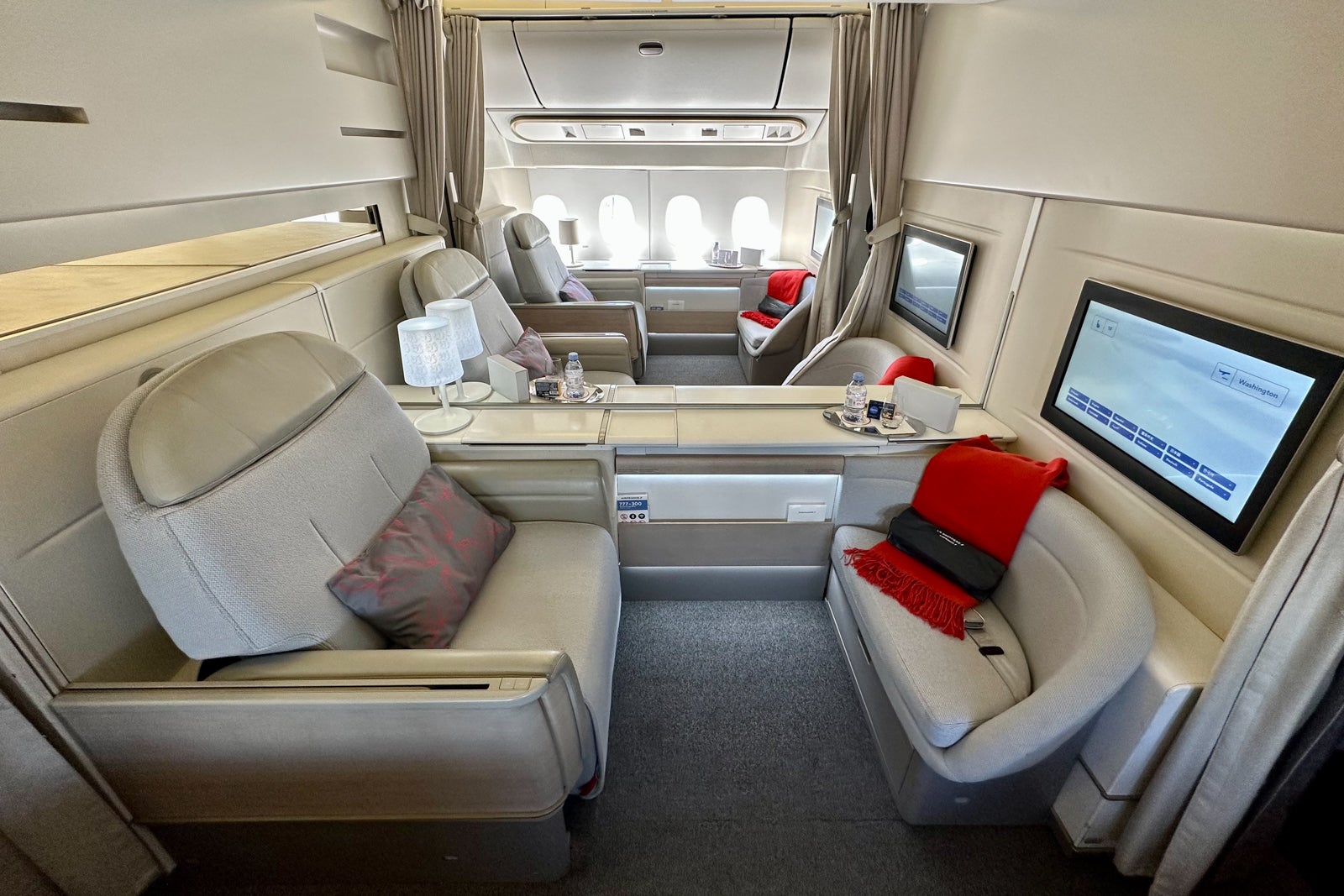 I used that latter strategy to finally experience La Premiere for myself — and I've already detailed the flight in a comprehensive review.
Still, there are nine aspects of my Air France first-class experience that are worth highlighting on their own.
Ground handling
The La Premiere experience begins well before the flight. In fact, the service on the ground is perhaps even more impressive than what you'll experience in the air.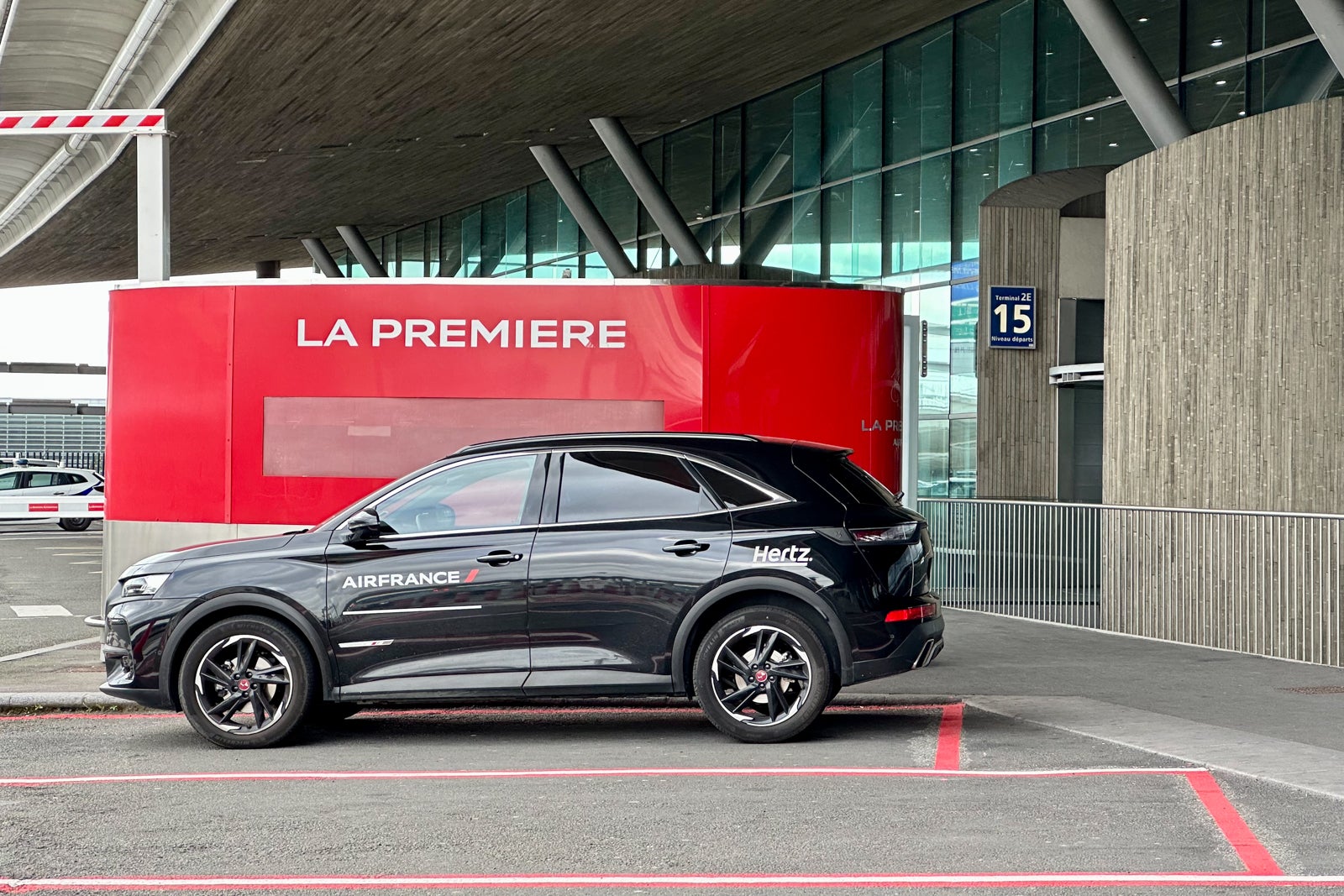 I was departing from Paris, and the entire airport journey couldn't have been more seamless or efficient. After making my way to the La Premiere check-in lounge — I didn't take advantage of the free airport transfer service since I upgraded at the airport — I didn't need to lift a finger or think about any part of the airport process.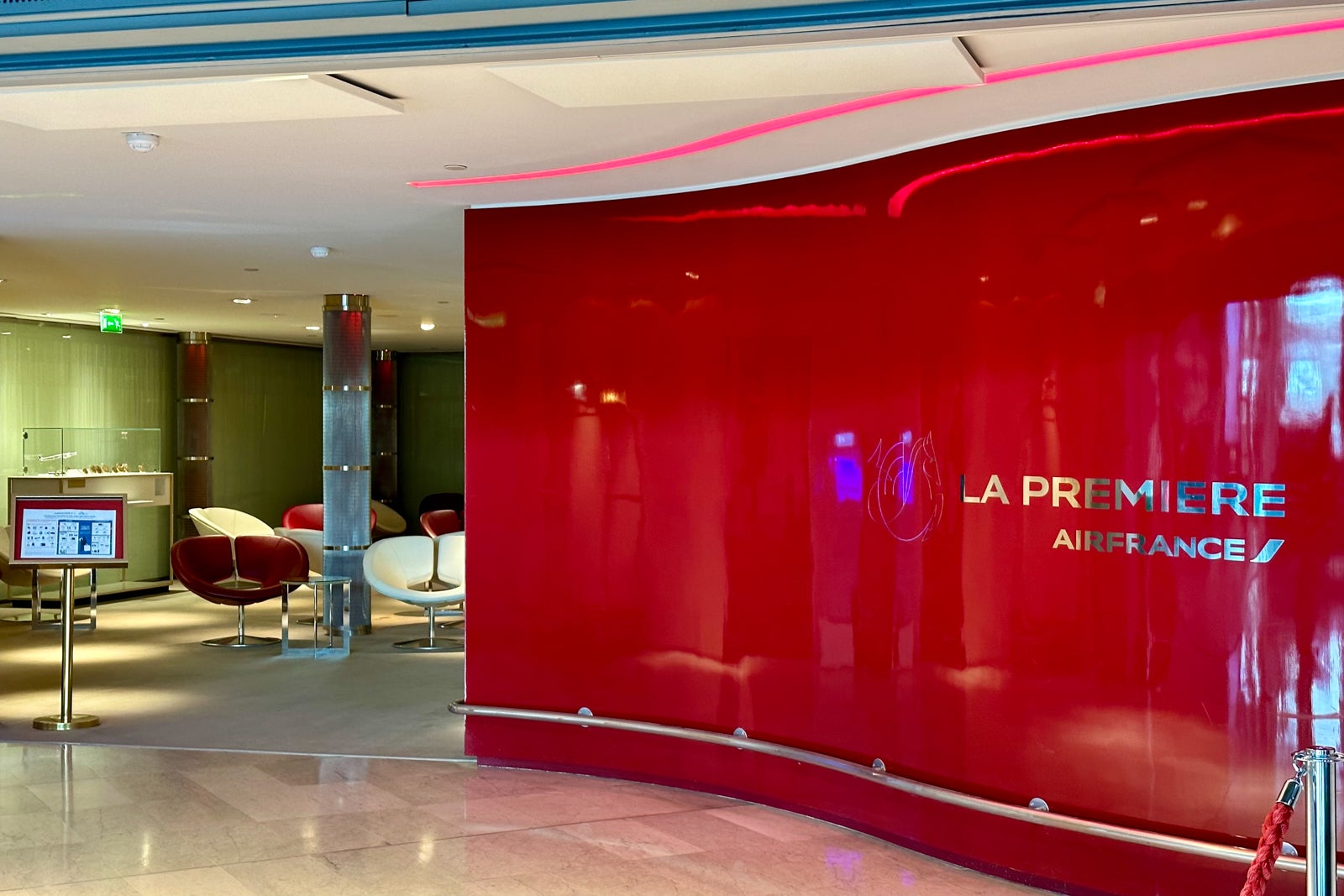 A personal escort wheeled my carry-on bag and kept my passport and boarding pass as she whisked me to a backdoor immigration line, a private security lane and the La Premiere lounge.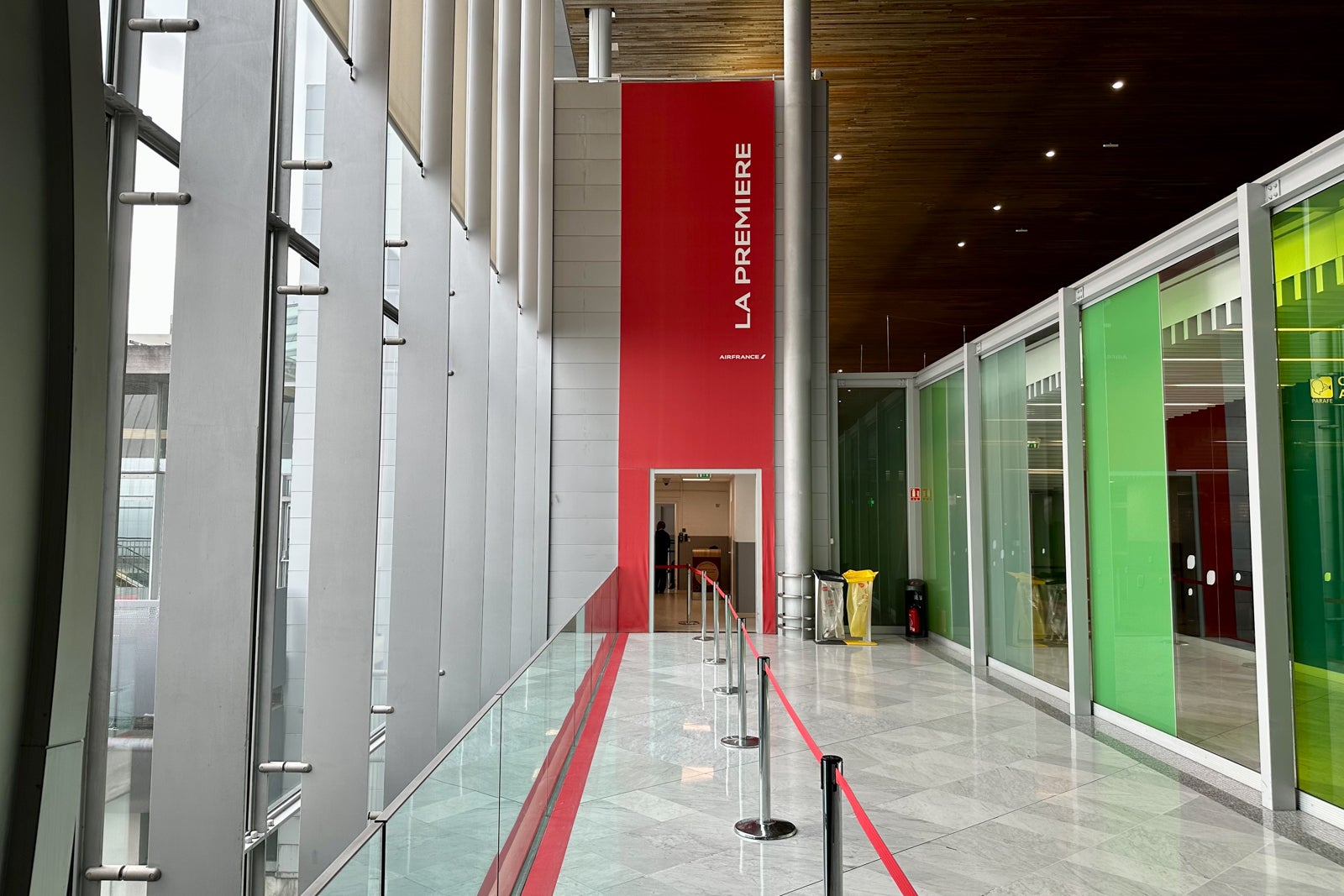 When it was time for boarding, someone approached me in the lounge, took my bags and ushered me to a waiting DS 9 that shuttled me directly to the boarding gate.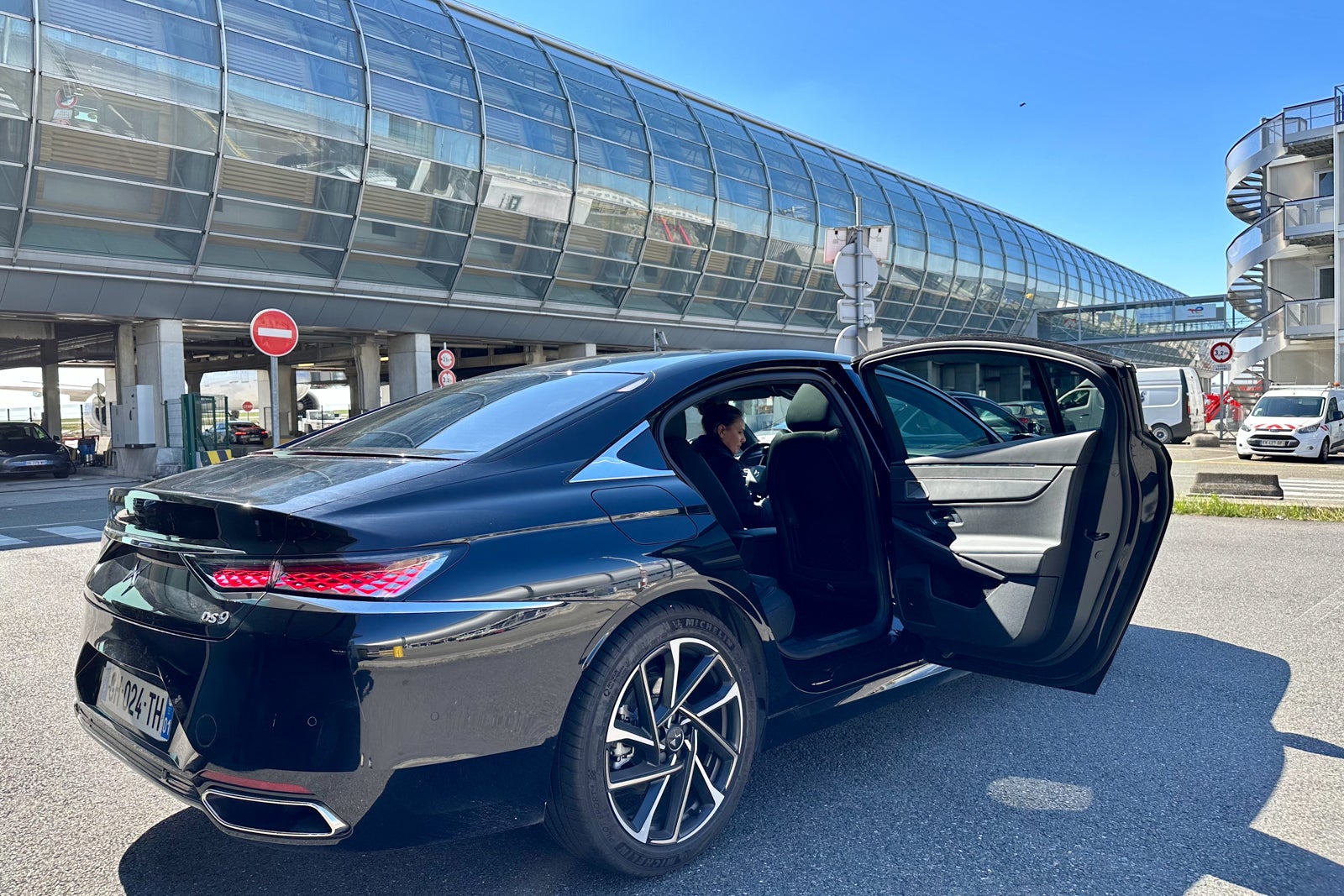 Upon arrival in the U.S., another escort was waiting at the bottom of the jet bridge and helped me skip all the lines at the customs and immigration facility.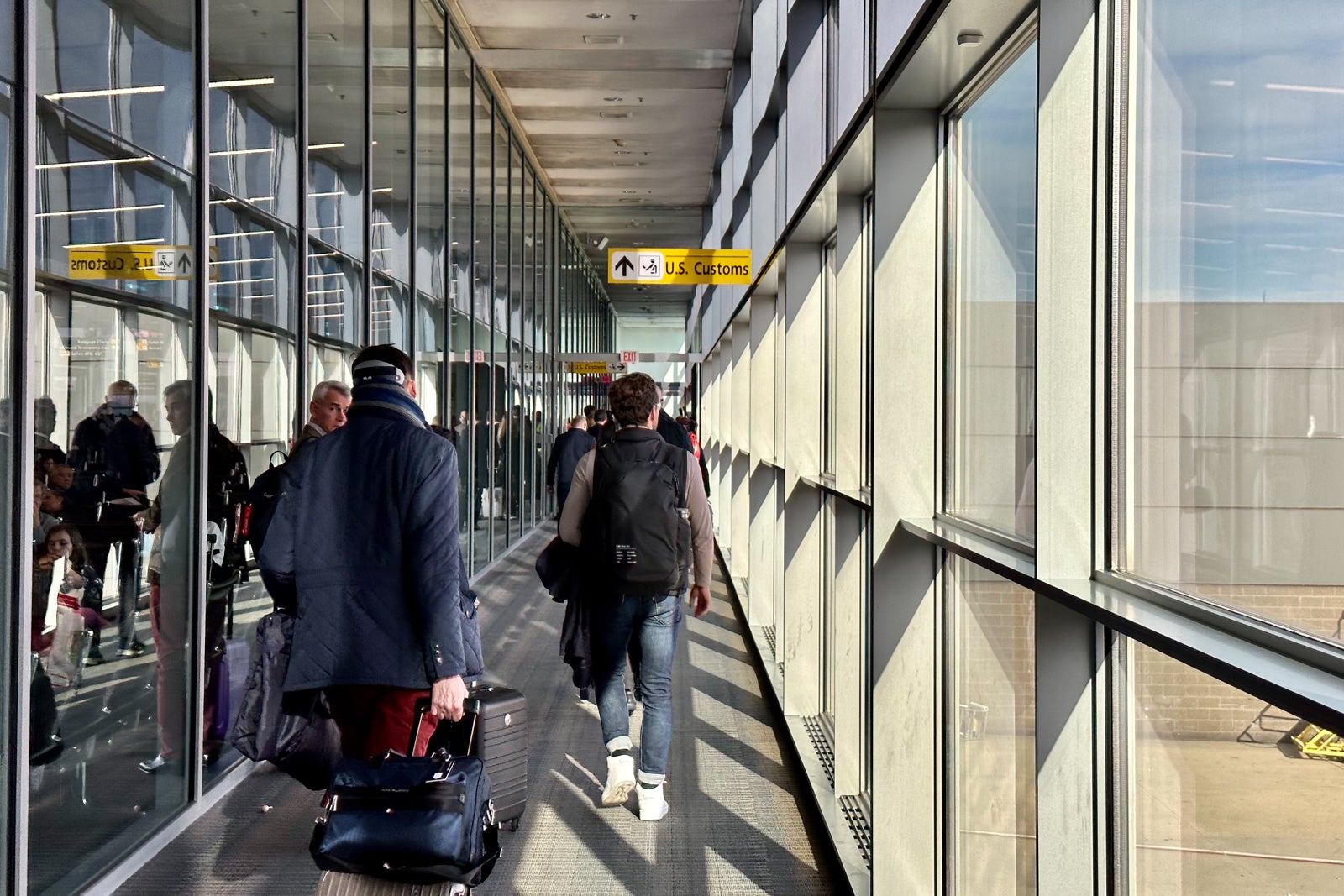 I've flown first class with all the major airlines, but none offer a better ground experience than Air France.
Private security in a public area
While the ground experience as a whole was impressive, this part really made me feel like a VIP.
After clearing immigration, I watched as my personal escort radioed something in French to some colleagues. I had no idea what she said until I arrived at the security checkpoint.
An entire lane had been cleared out for me — and the bins had been replaced with ones dedicated to La Premiere passengers. Yes, they were still plastic (and looked a bit dirty), but I've never experienced such personalized handling at security before.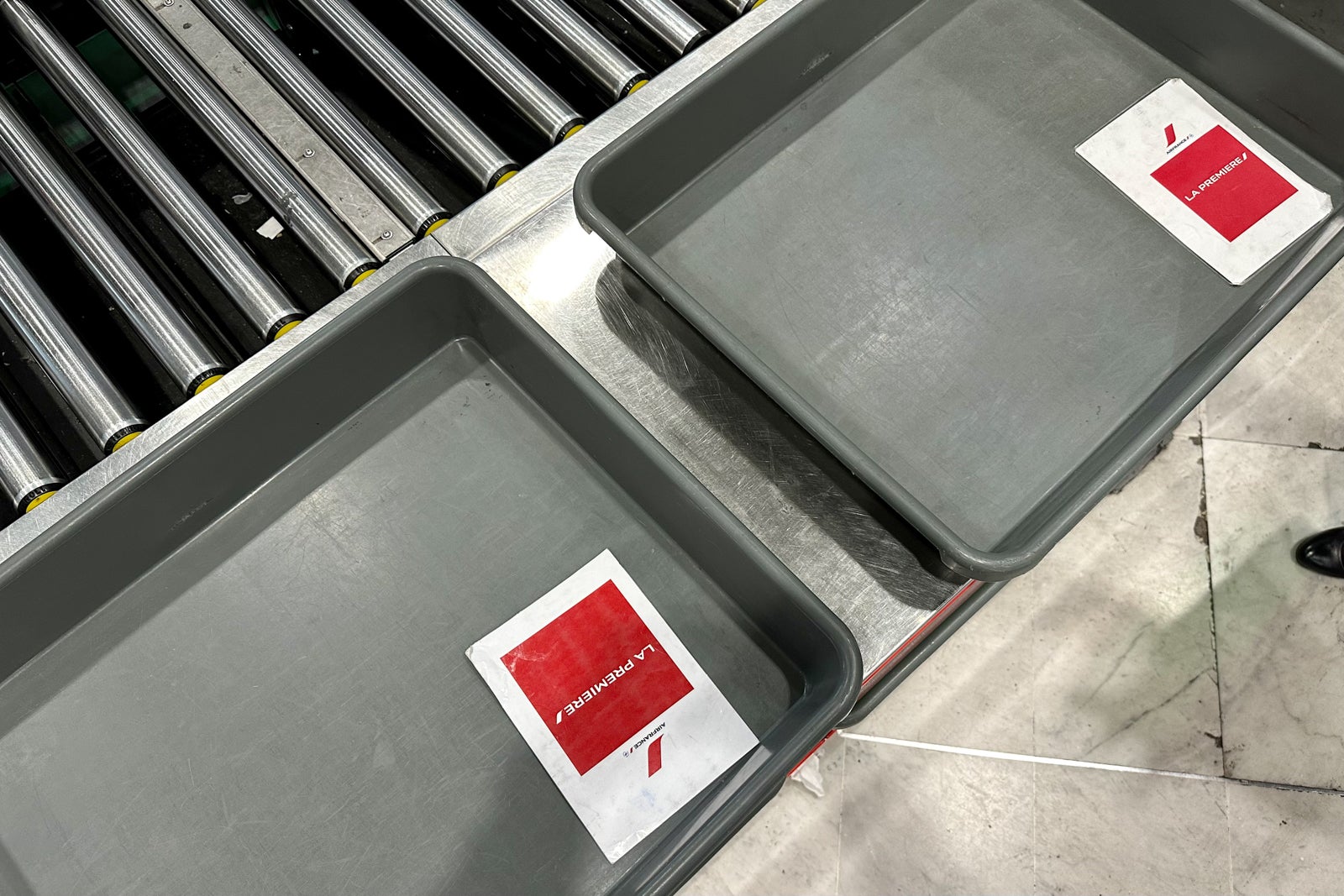 Moreover, as I was clearing security, the lane I was using was closed to other passengers.
Food in the lounge
I now have a new favorite airport lounge: the Air France La Premiere outpost in Paris. It may not be the largest or the most over-the-top first-class lounge, but it excels in the chicest, most French way possible.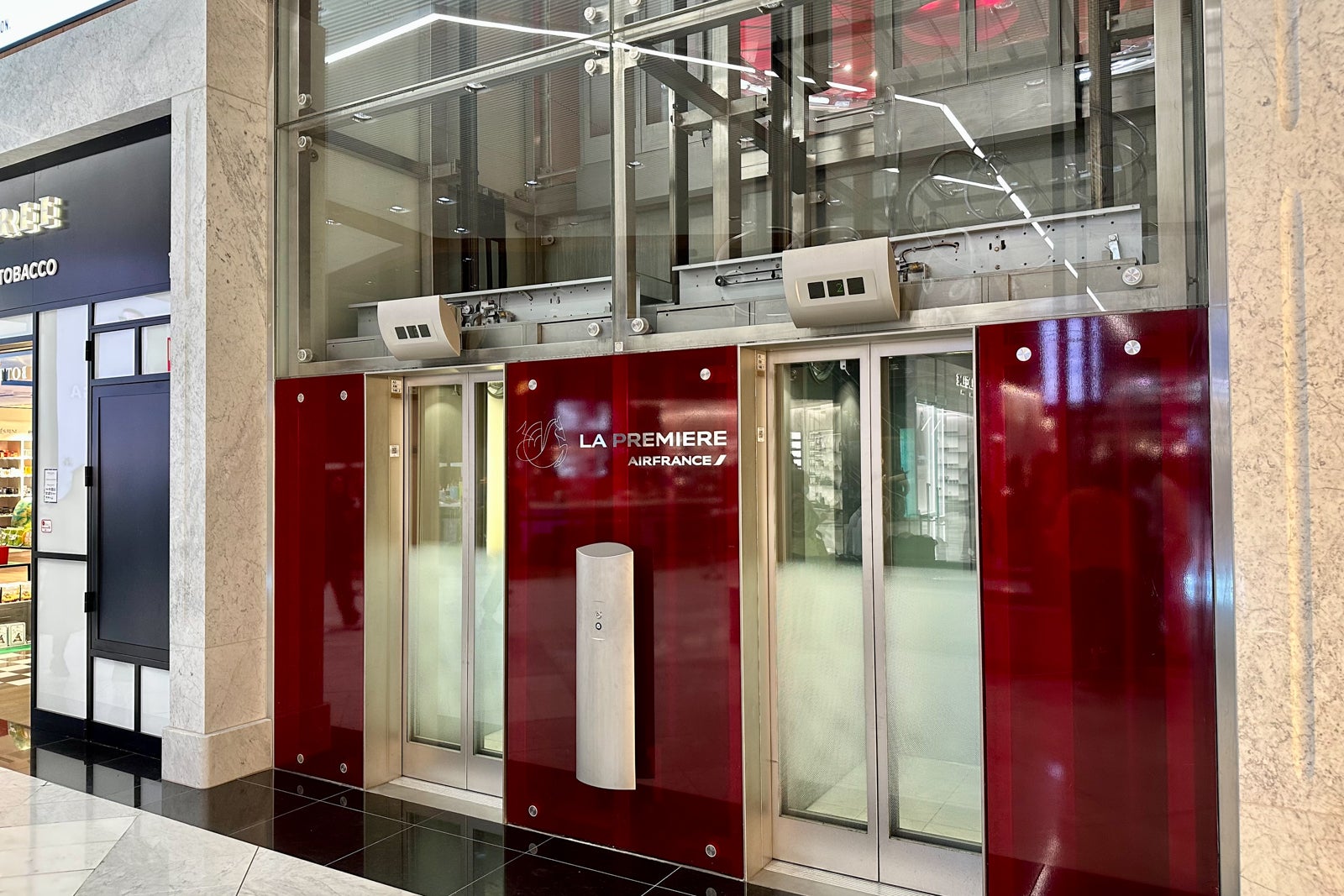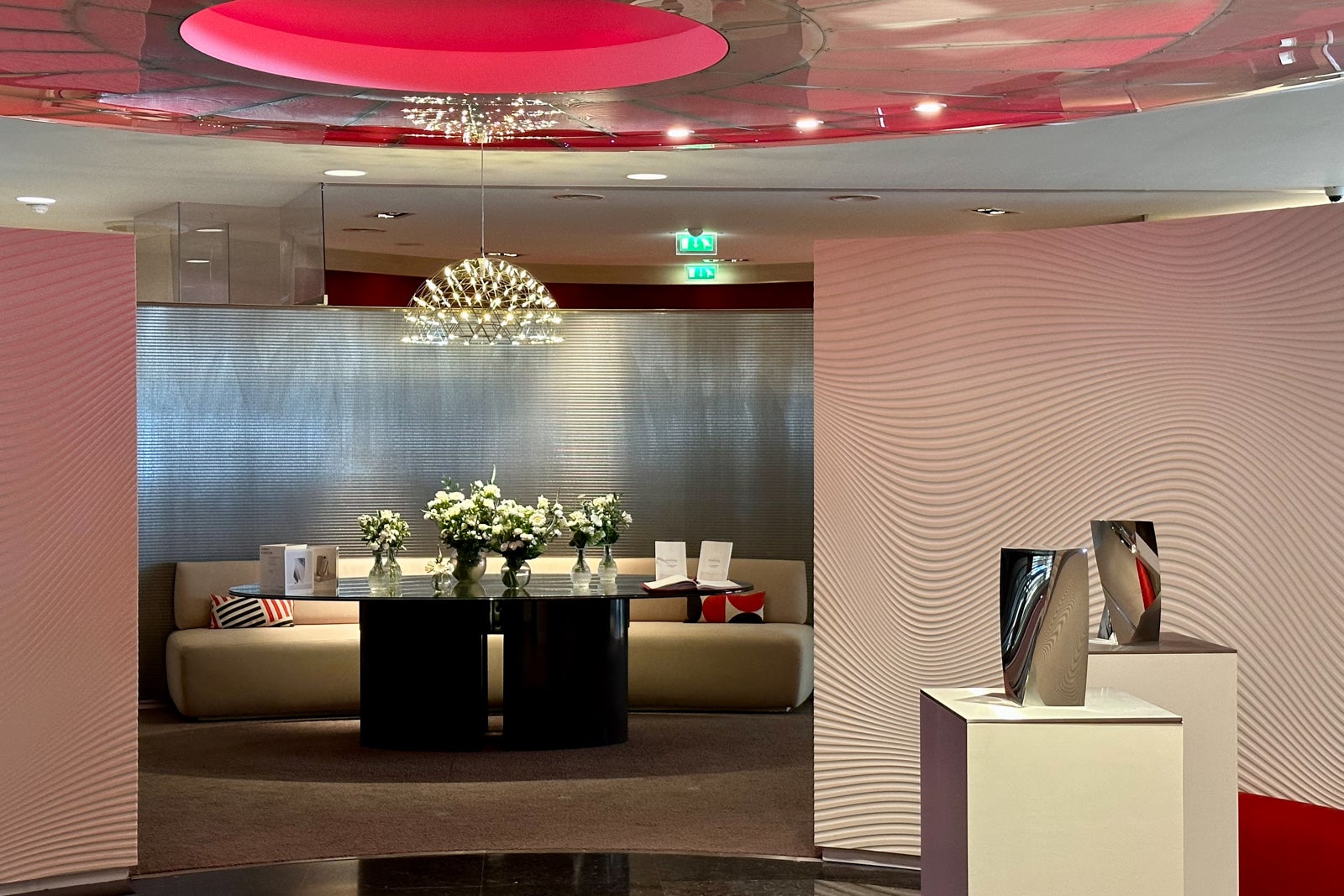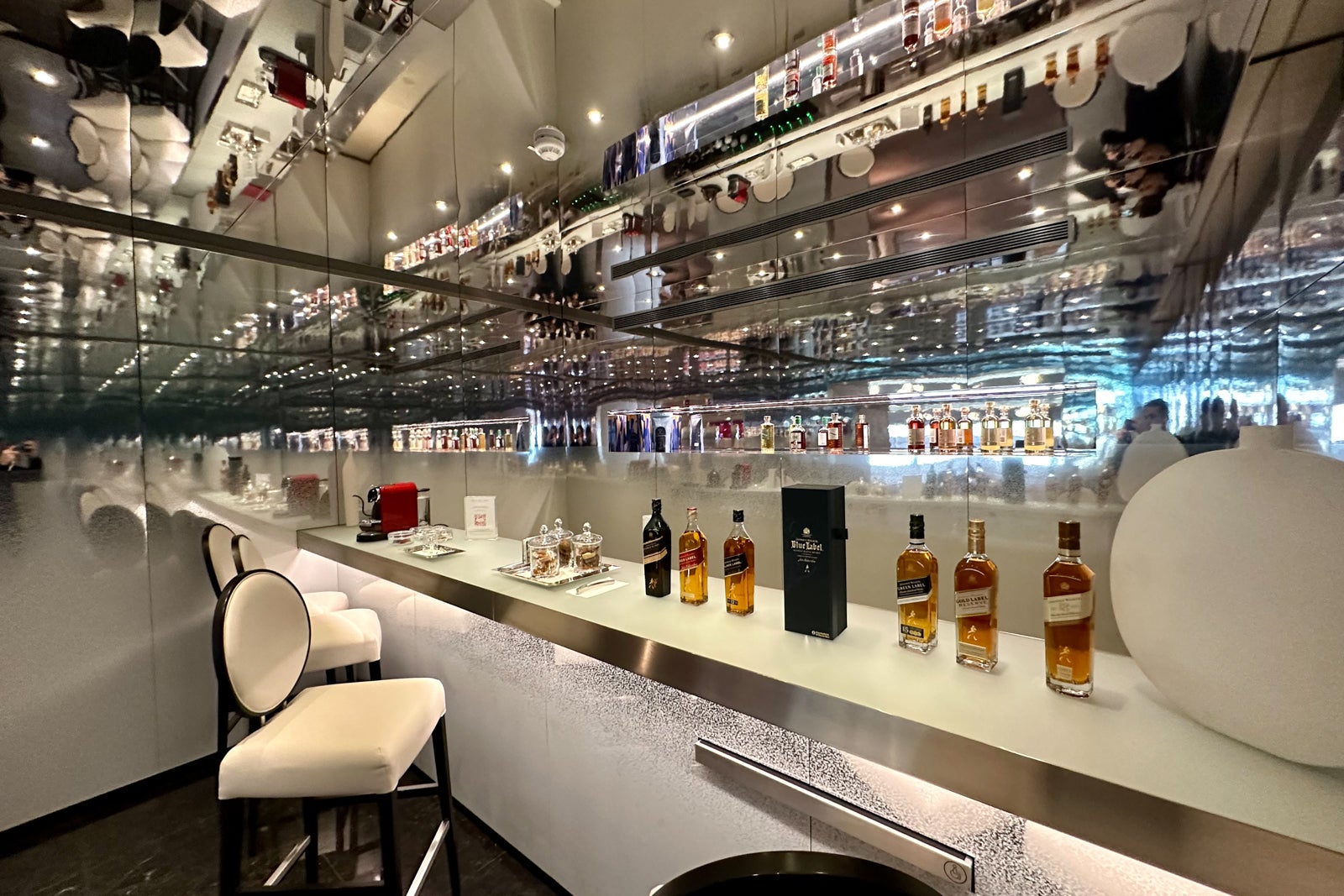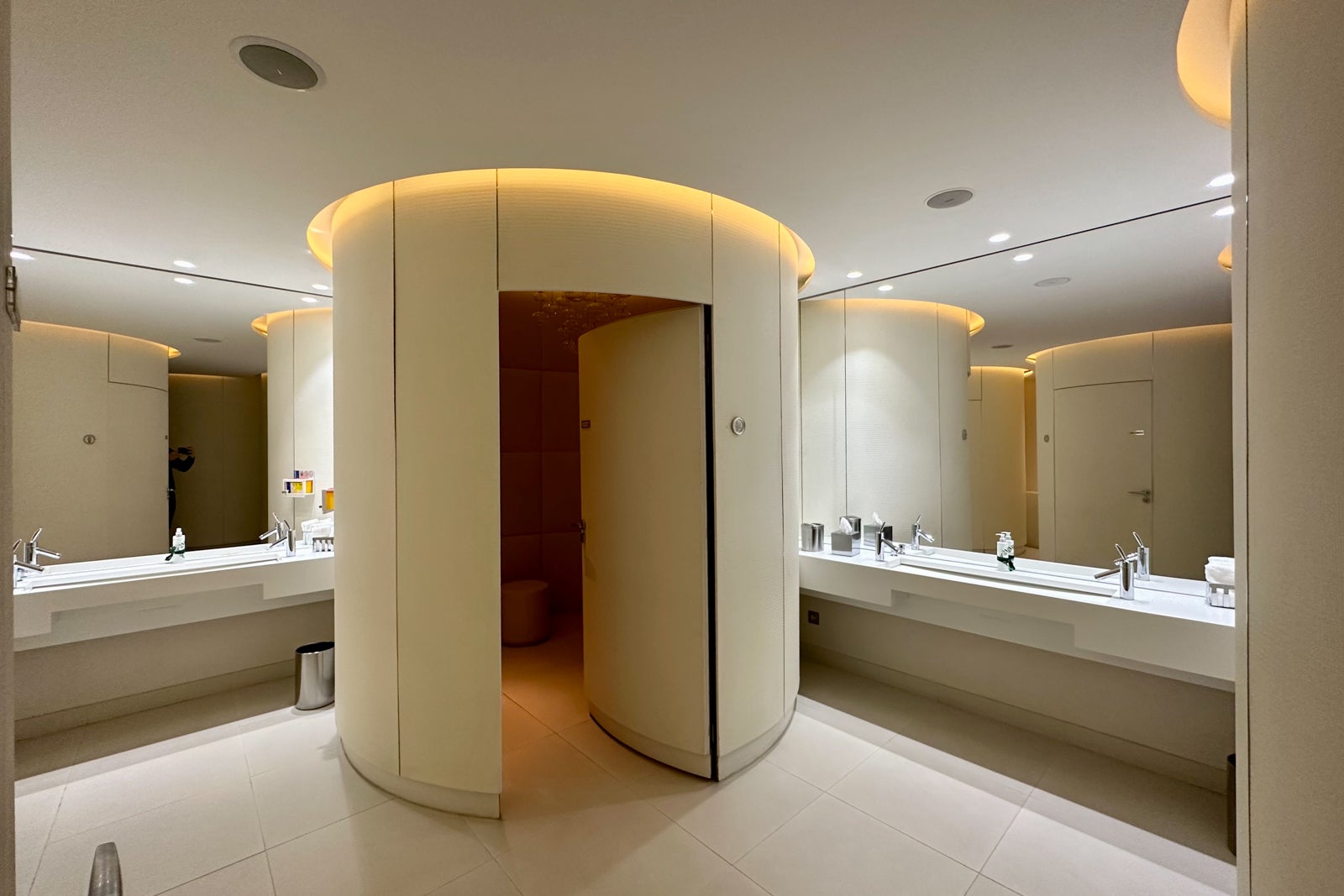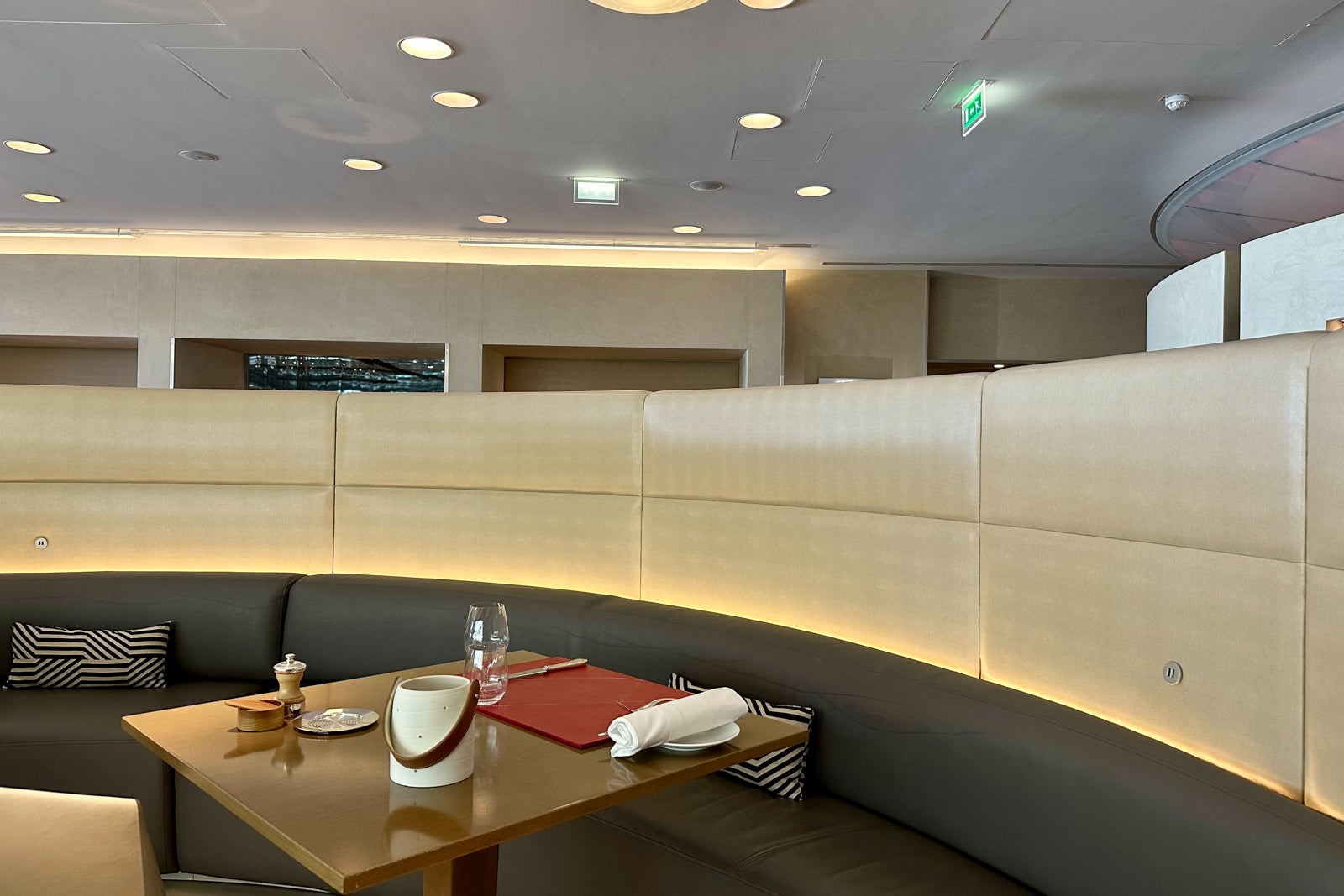 Two aspects of the lounge wowed me the most. The first was the culinary offerings, with a small buffet and an extensive la carte menu designed by renowned chef Alain Ducasse.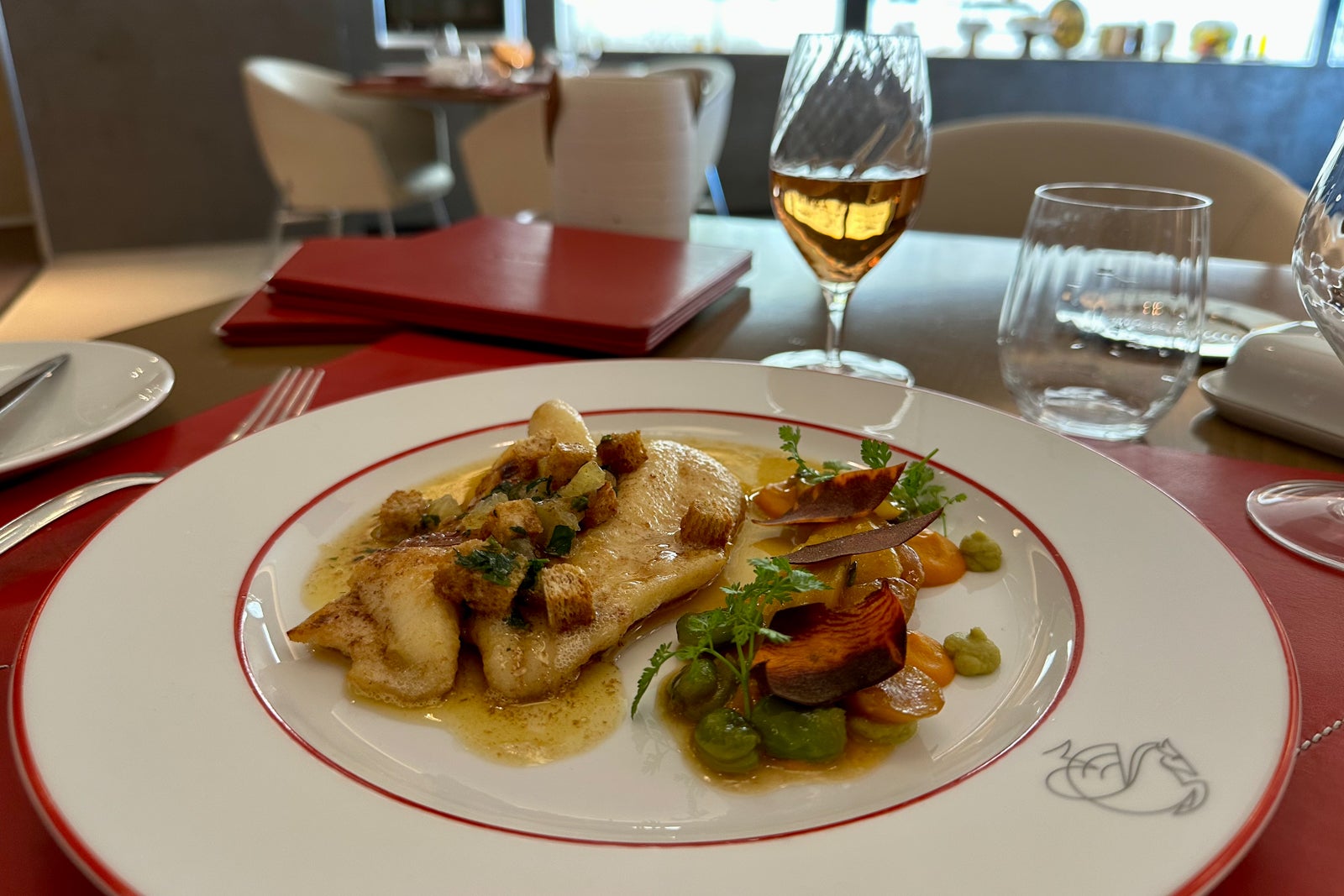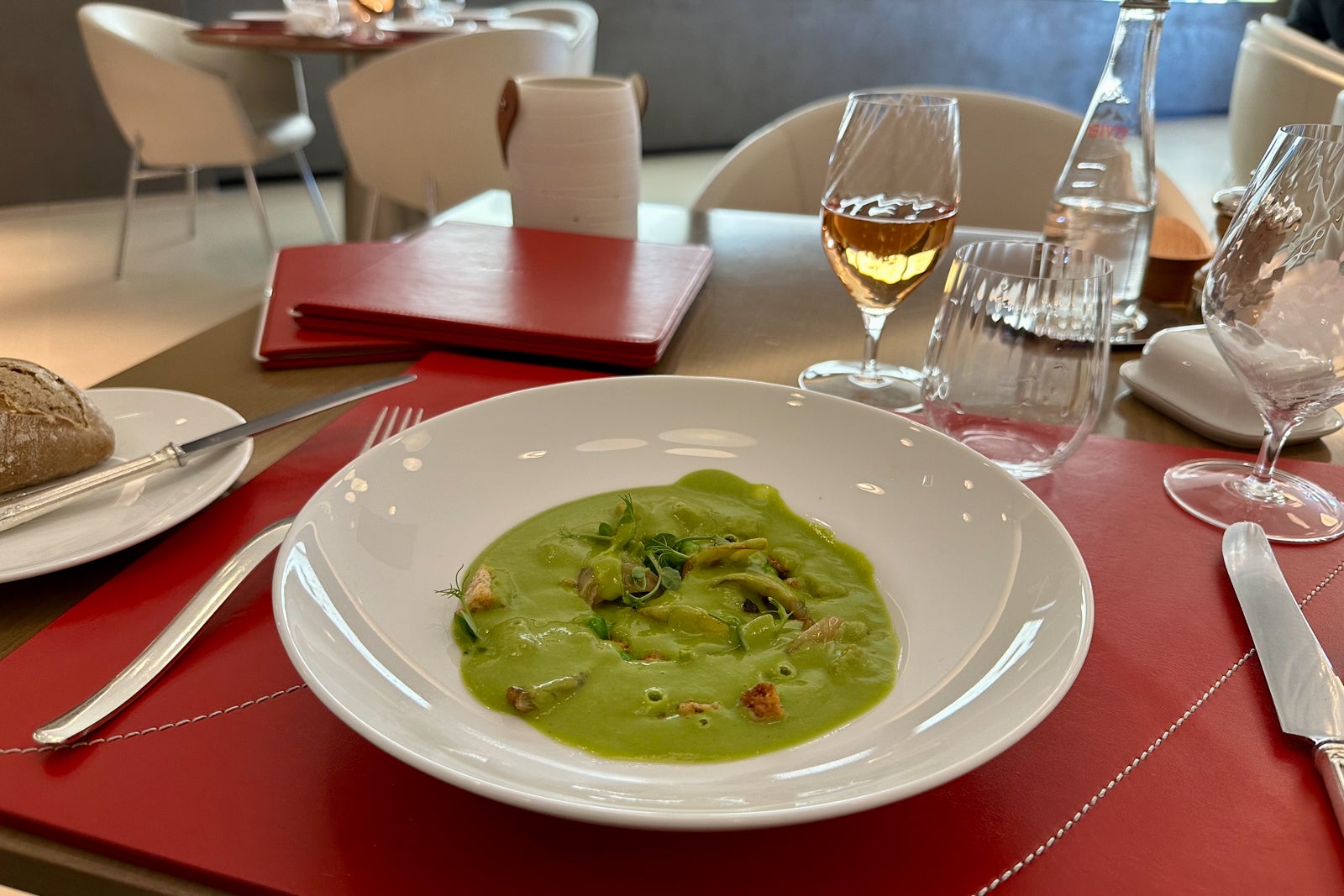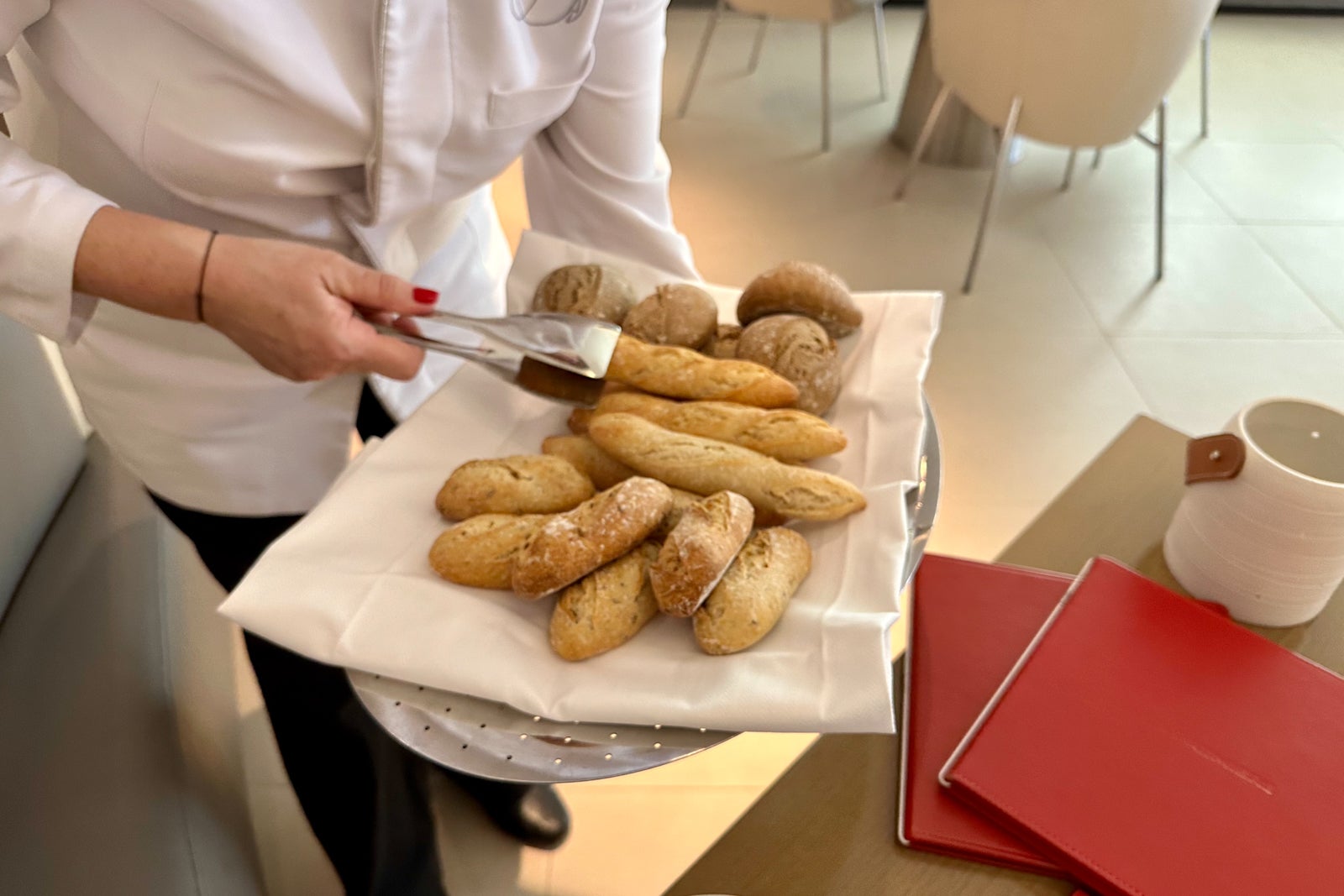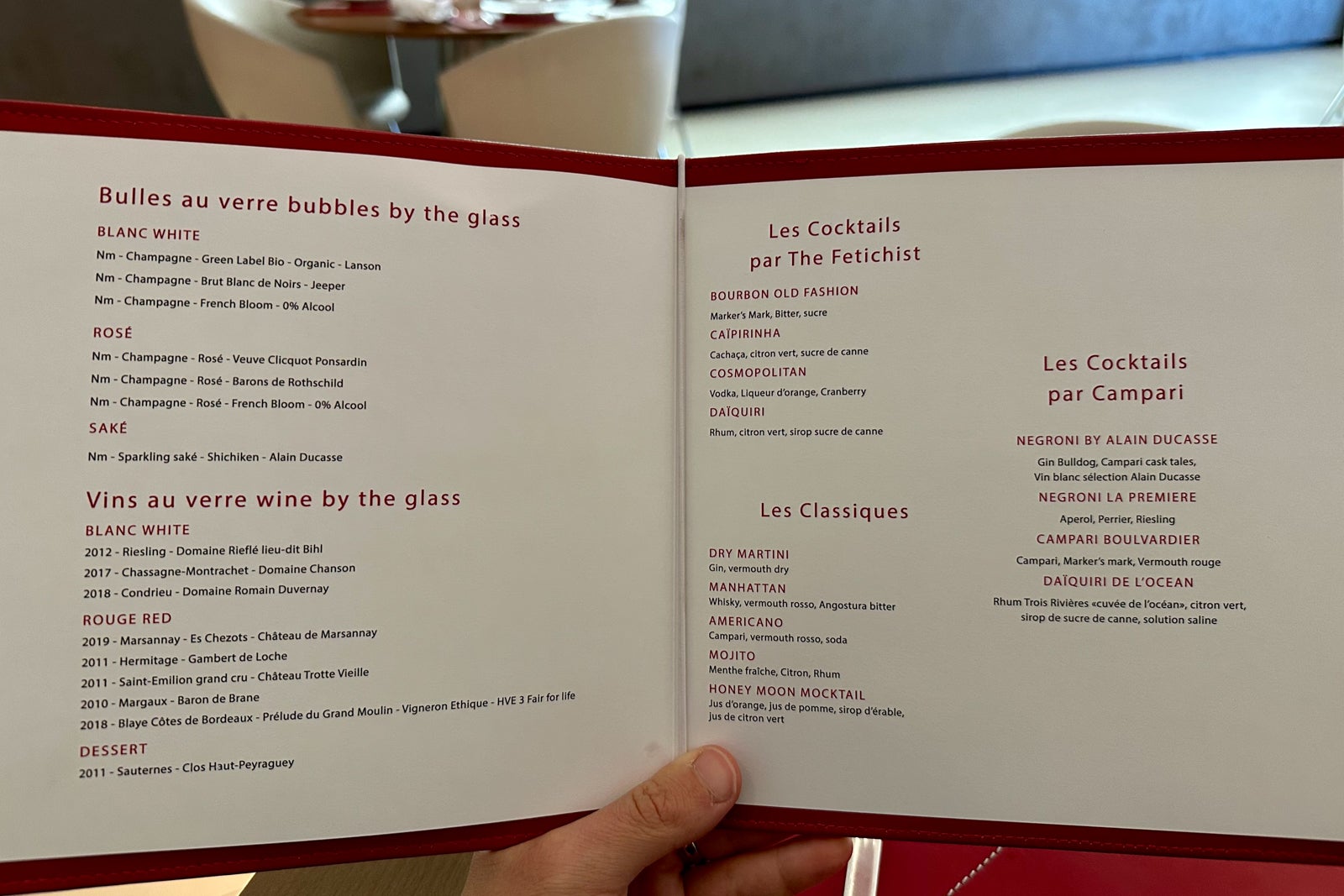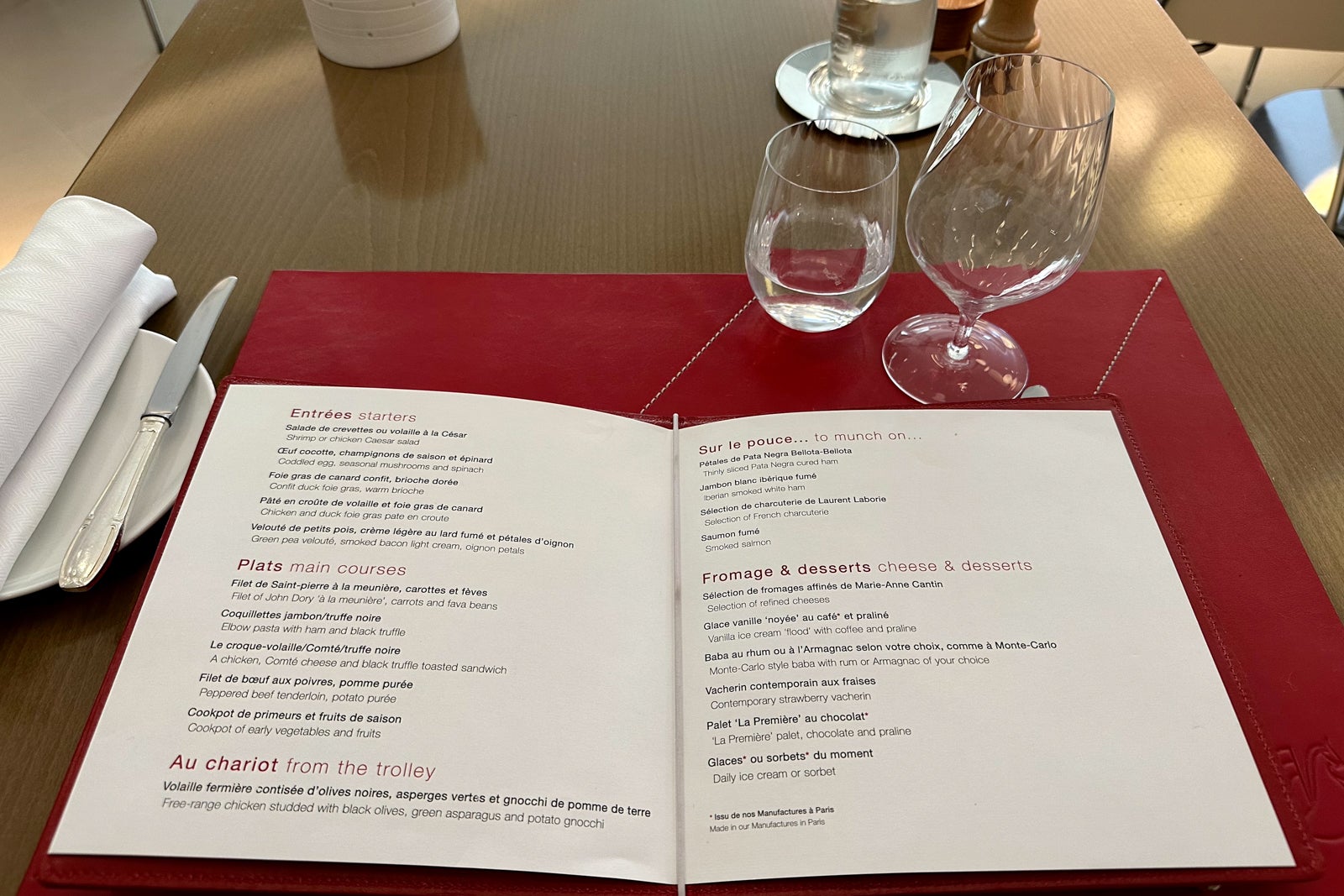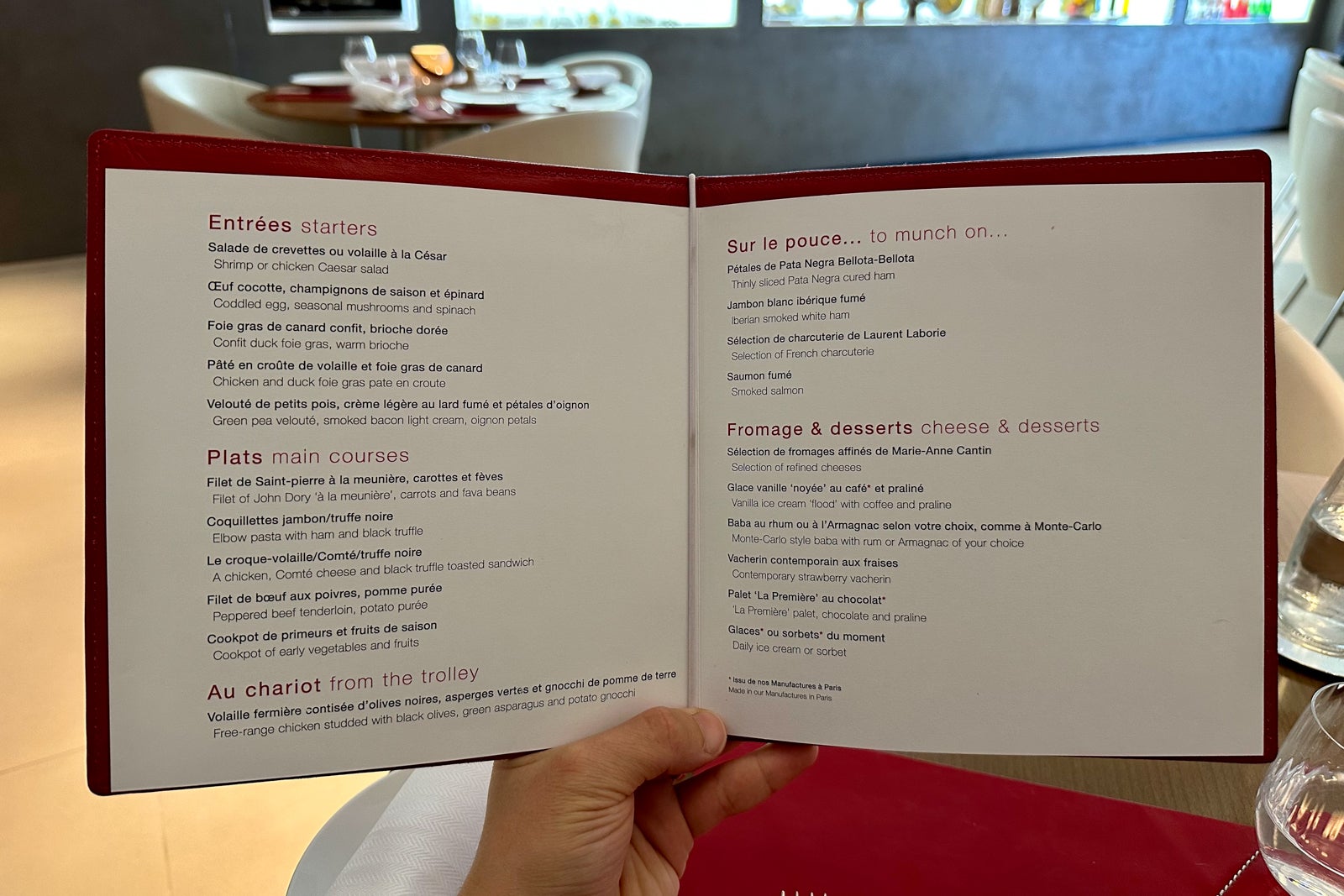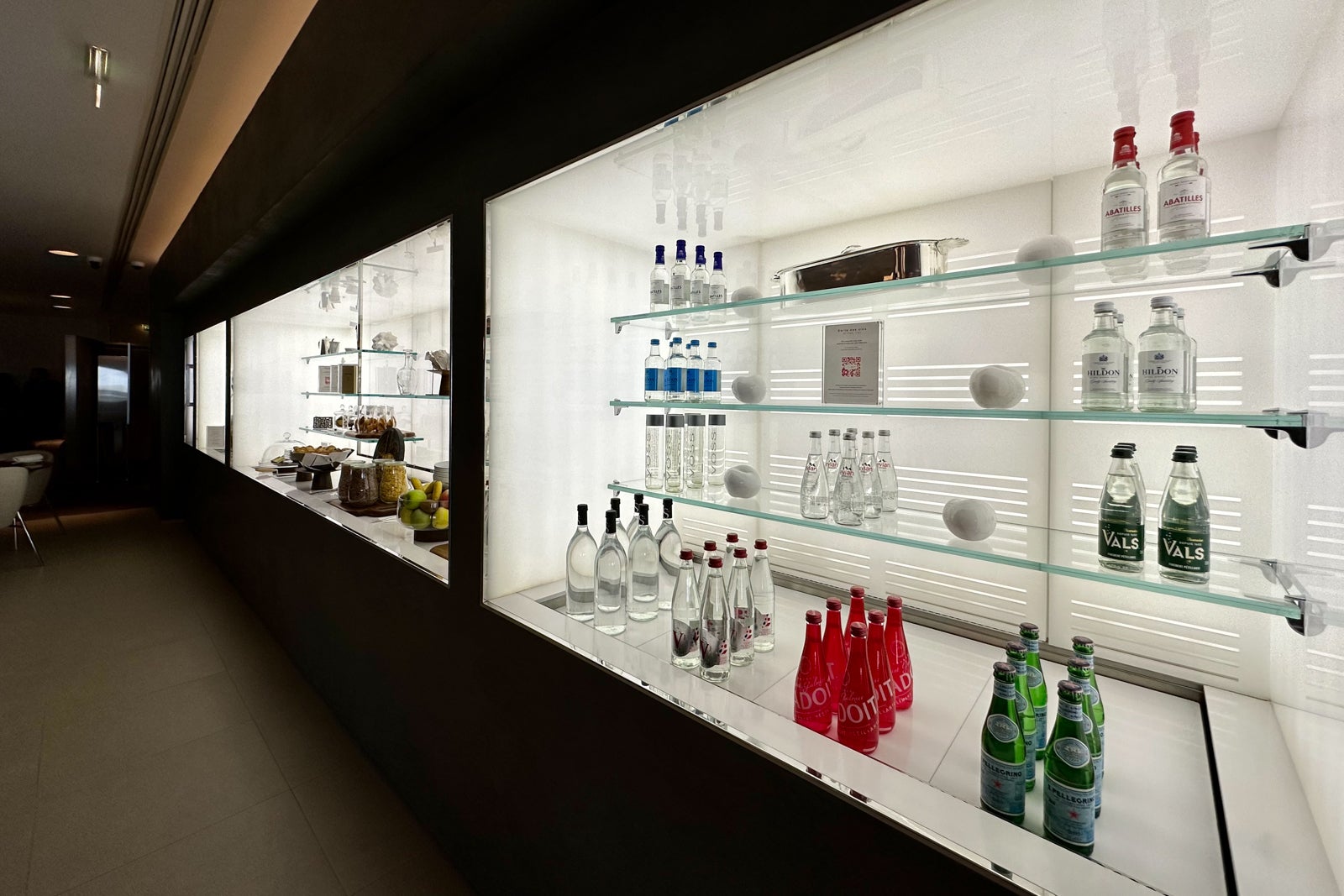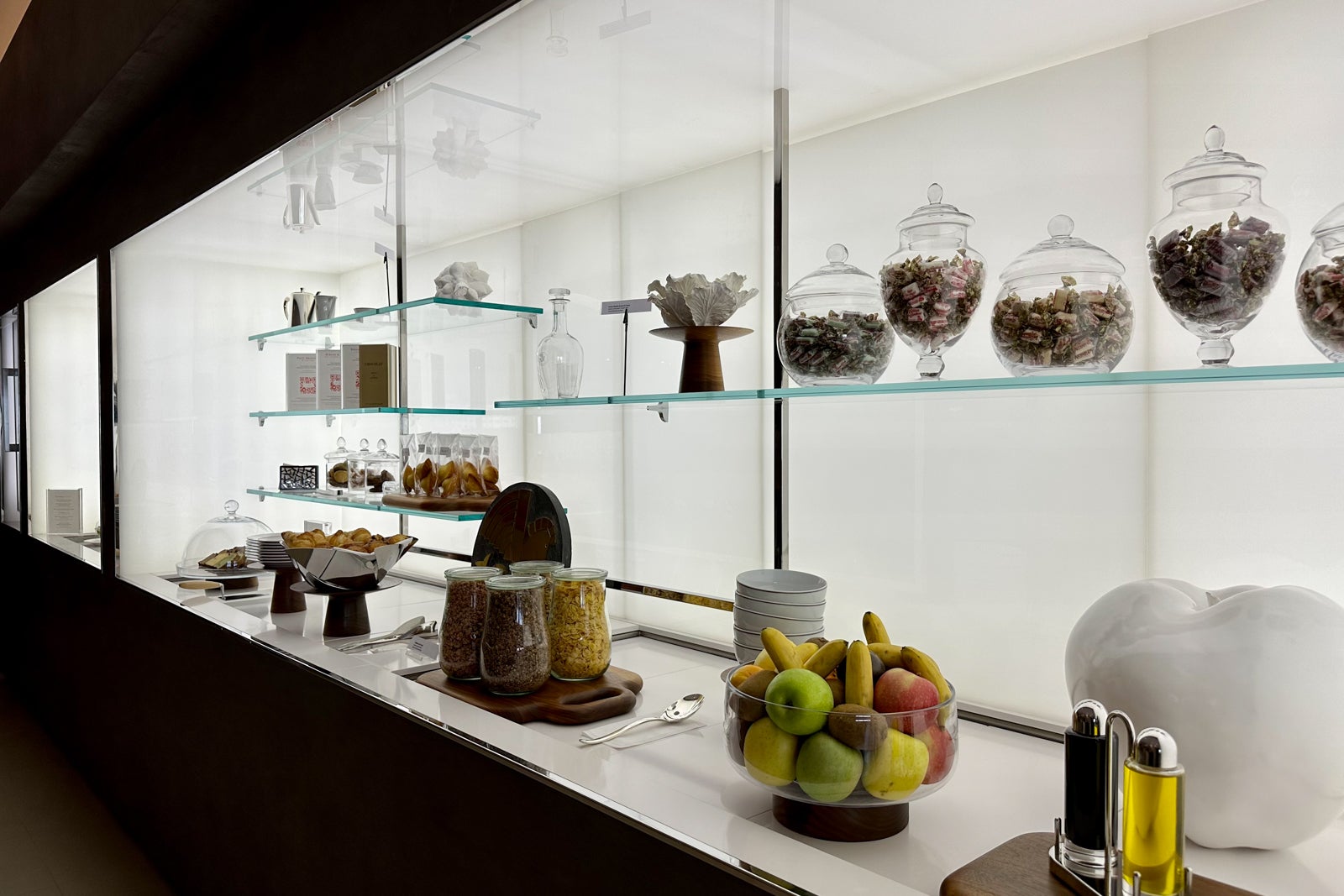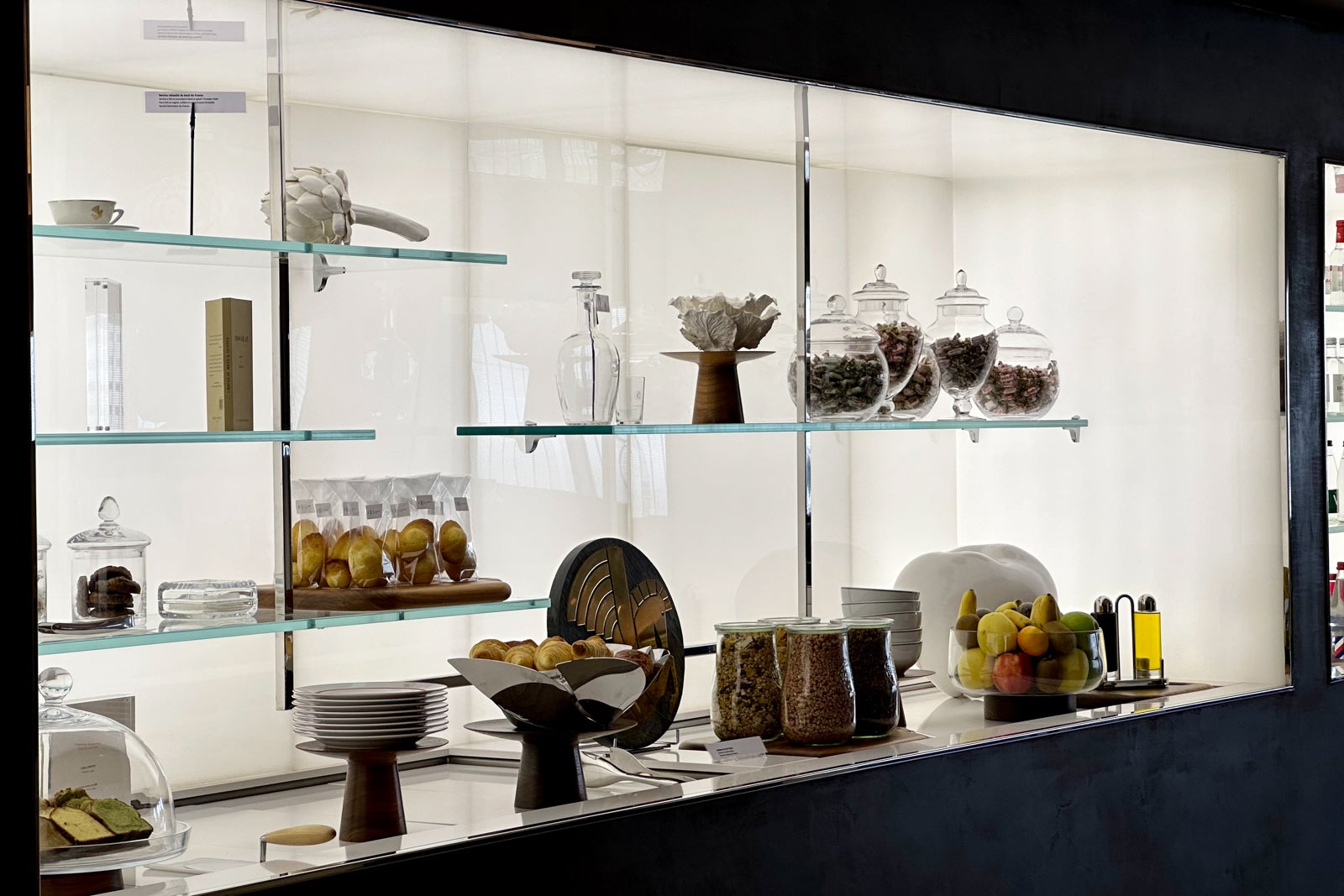 Though Ducasse wasn't preparing the meals himself, the in-lounge restaurant experience felt like something I'd find at Per Se or Daniel back home in New York City. From the service to the presentation to the food, this was hands-down the best meal I've ever had in an airport.
A complimentary facial
I enjoy massages and facials, but I always think twice about getting them at home in New York City or at fancy resorts since they're often way overpriced.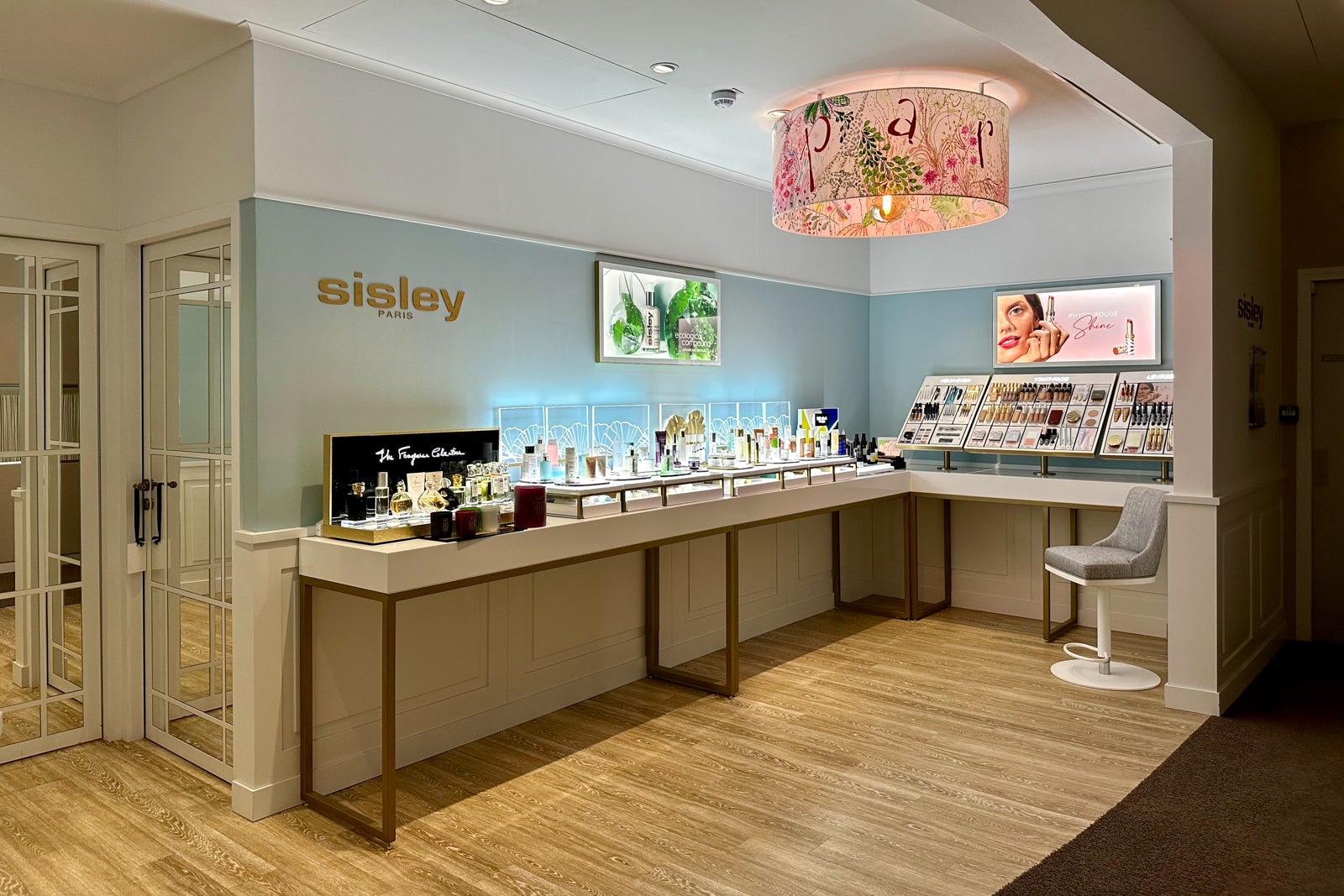 Before I upgraded my ticket, I knew the La Premiere lounge was home to a Sisley-branded spa, but I didn't realize how truly impressive the experience would be.
Fortunately, there was last-minute availability for a 30-minute facial (those confirmed in first class can pre-book their appointments via email). It couldn't have been more relaxing and restorative after a busy week of travel. I wasn't just impressed with the facial itself — the treatment room looked like something you'd find in a five-star hotel, not an airport.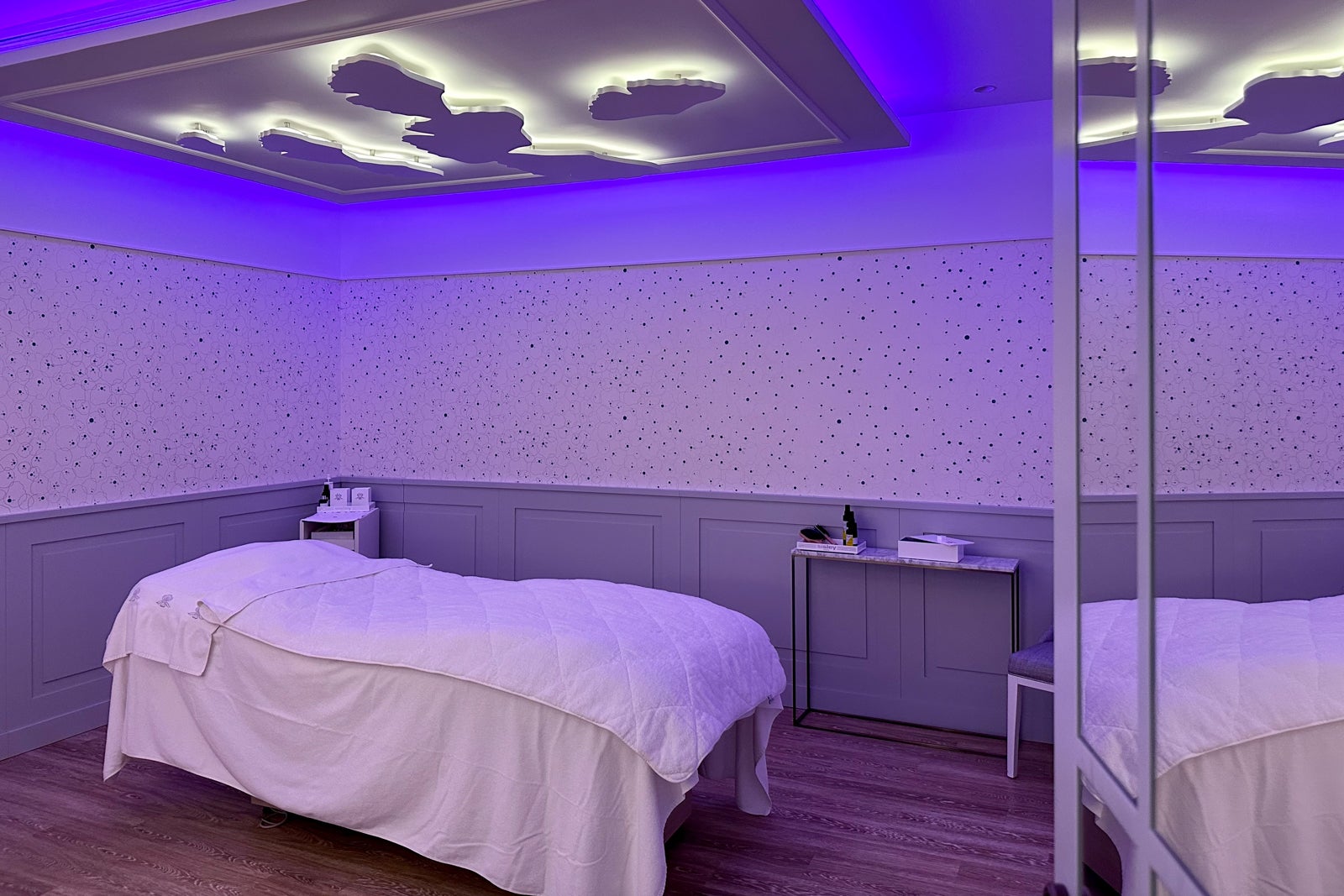 La Premiere passengers are entitled to a complimentary 30-minute treatment. If you're inclined, you can upgrade your service to a longer duration, but you will need to pay: Hourlong services start at 190 euros (about $209).
The wraparound curtain
Privacy is an important part of any competitive first- or business-class cabin, so it's likely no surprise we've seen so much excitement about the introduction of sliding doors with the latest-generation products.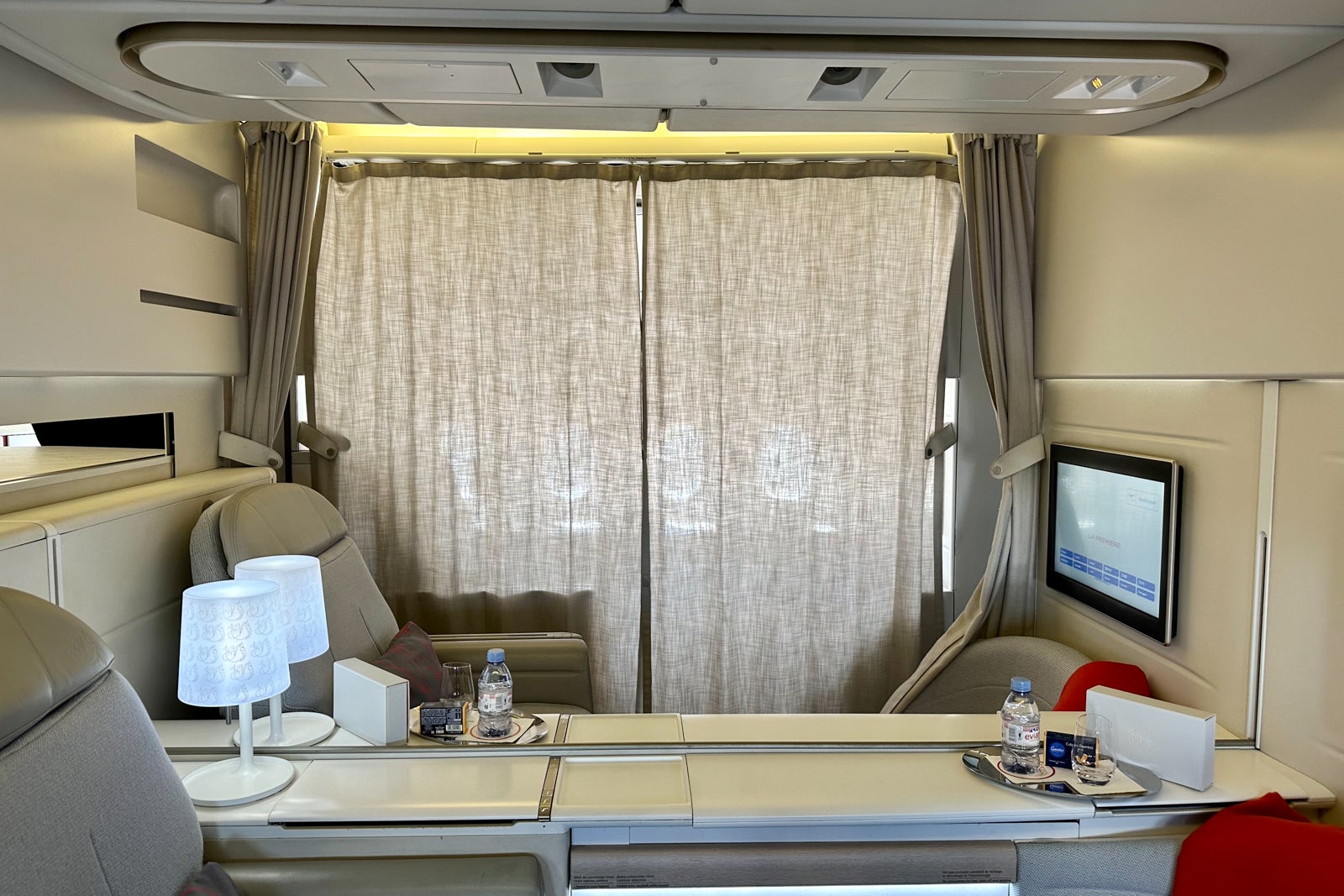 Air France does privacy differently in La Premiere, and the airline's innovative solution is actually one of the world's best. Each La Premiere seat features a wraparound floor-to-ceiling curtain you can draw once airborne.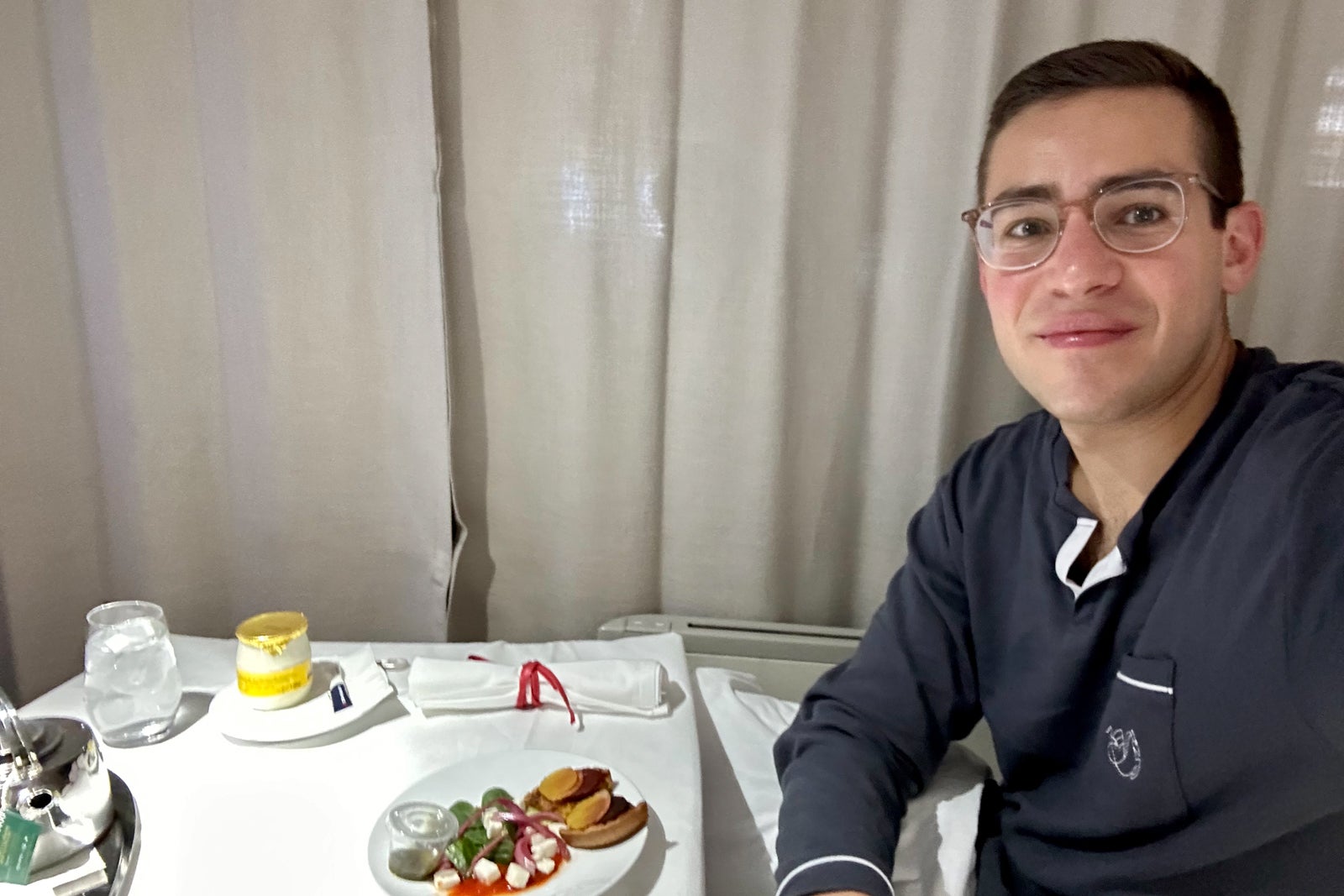 It snaps shut with three magnets, and once it's closed, you feel like you're on a private plane. I think La Premiere is one of the most private first-class experiences in the sky, second only to Emirates' game-changing product that features floor-to-ceiling doors.
Most comfortable bed in the sky
Some people might think La Premiere is only worth the money on a day flight when you can really take advantage of the service, dining and amenities.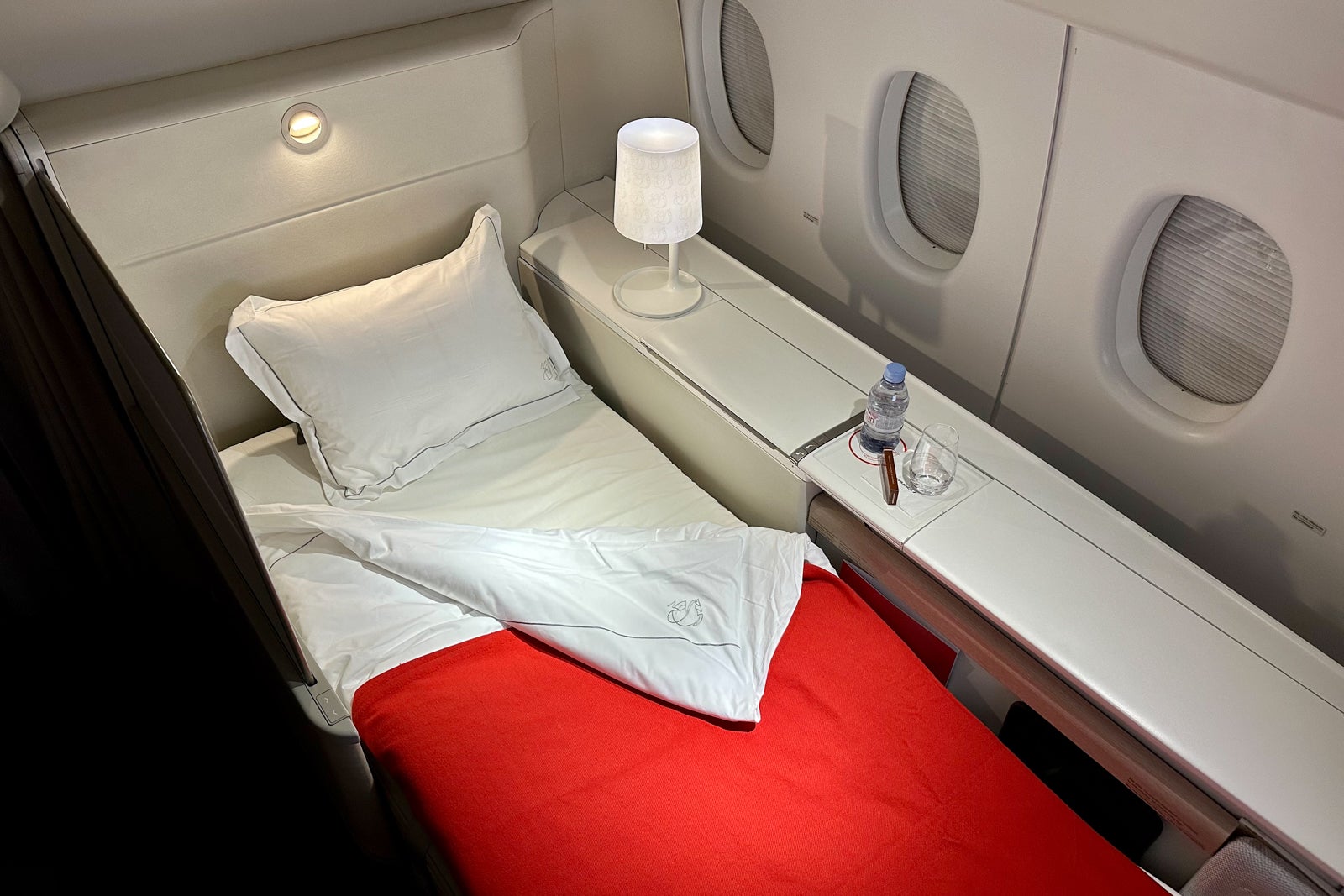 That said, if you need to catch some z's before an important meeting in Europe, La Premiere might be the way to go. The seat converts into a massive 78-inch-long bed that measures 30 inches wide.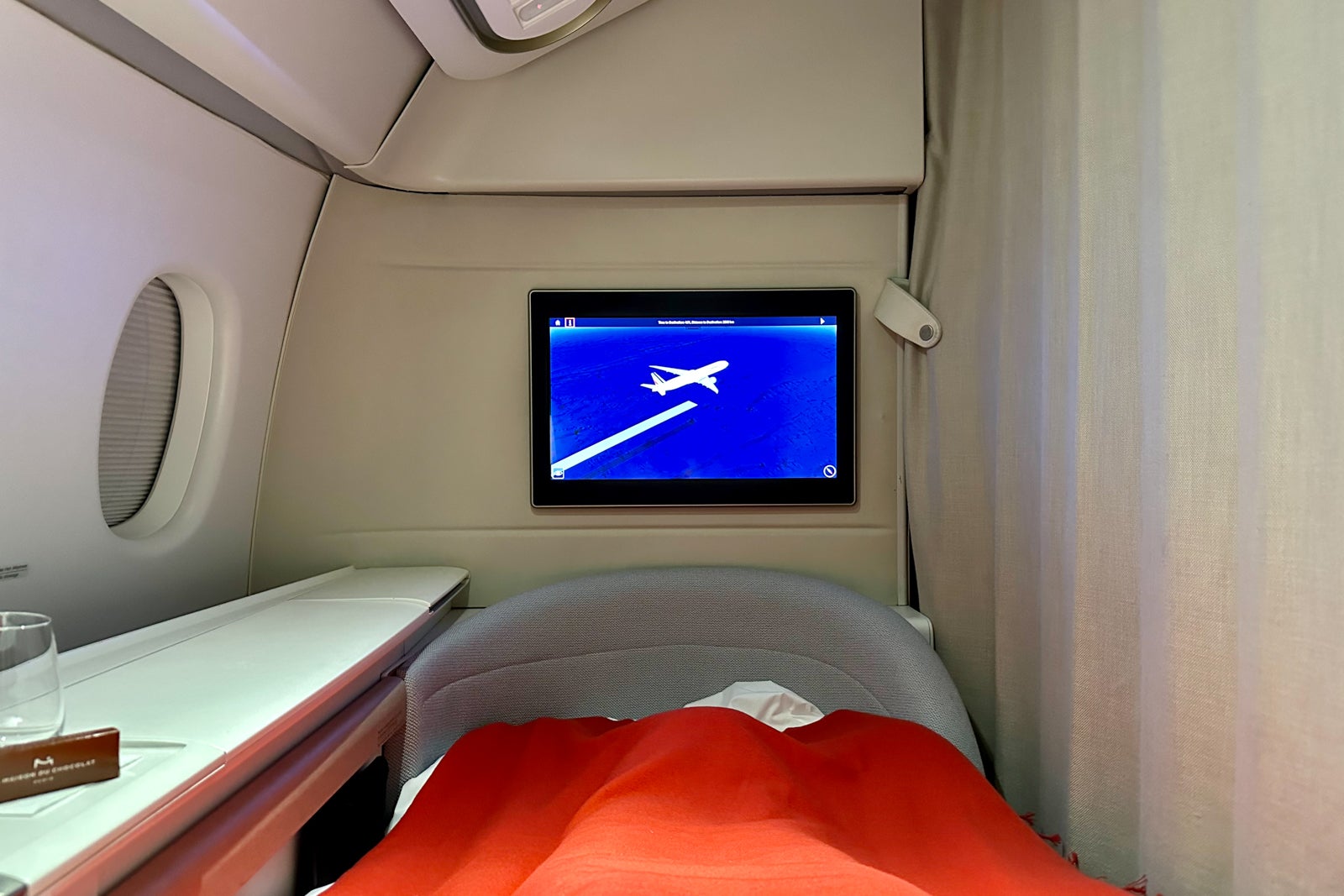 Not only is it one of the largest first-class beds in the sky, but it's also the most comfortable I've tried so far during my travels. During turndown service, the flight attendant will top the bed with a 1-inch-thick memory foam mattress pad.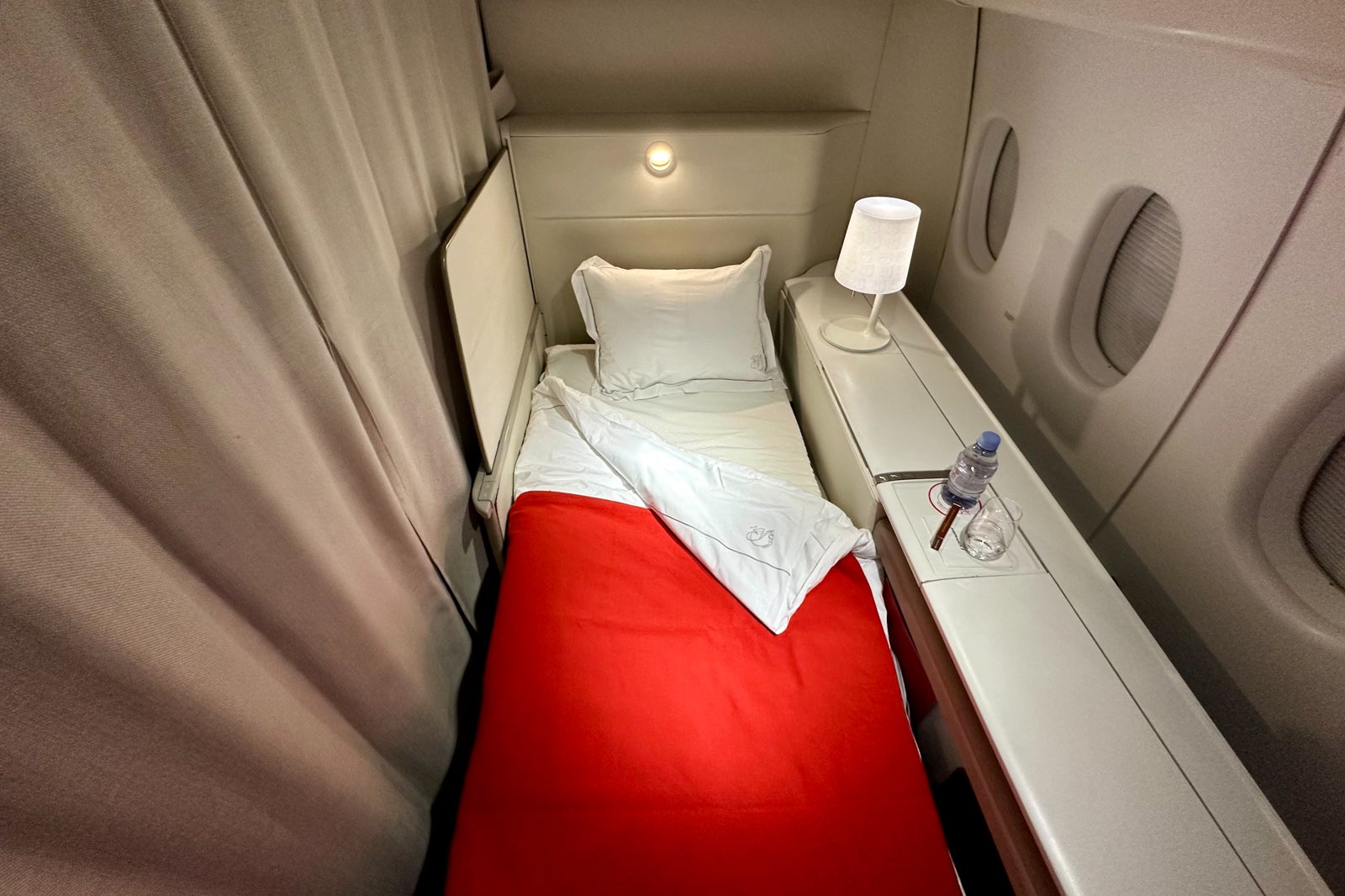 Combined with the crisp white duvet and plush pillow, you'll have no trouble falling asleep in La Premiere, especially once your privacy curtain is drawn.
Onboard culinary experience
Everyone has their favorite cuisines. For some people, it's Mexican. For others, it's Japanese. For me, it's Middle Eastern and French.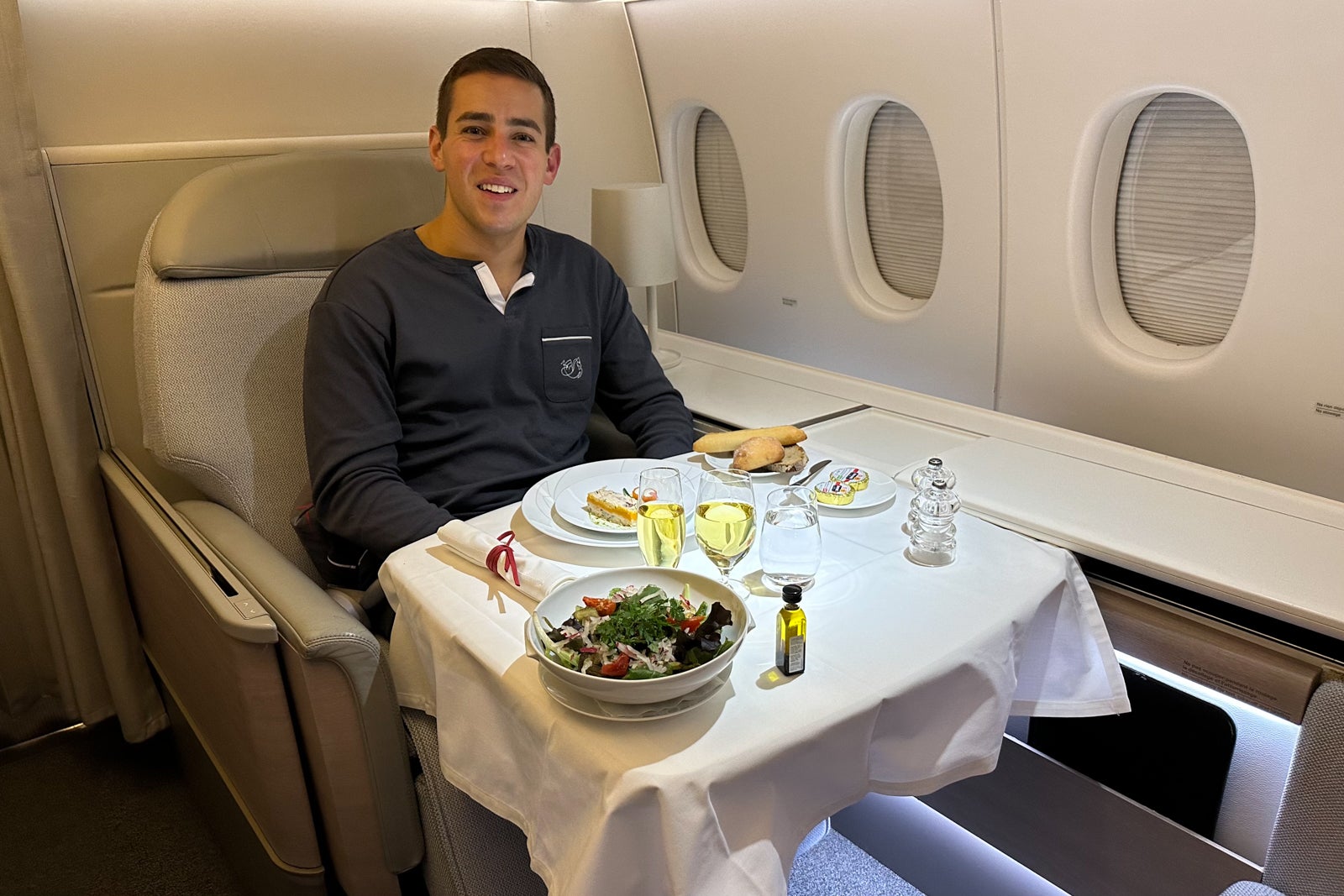 Given how much I enjoy French food, I was excited to try Air France's first-class catering, especially from the airline's Paris hub.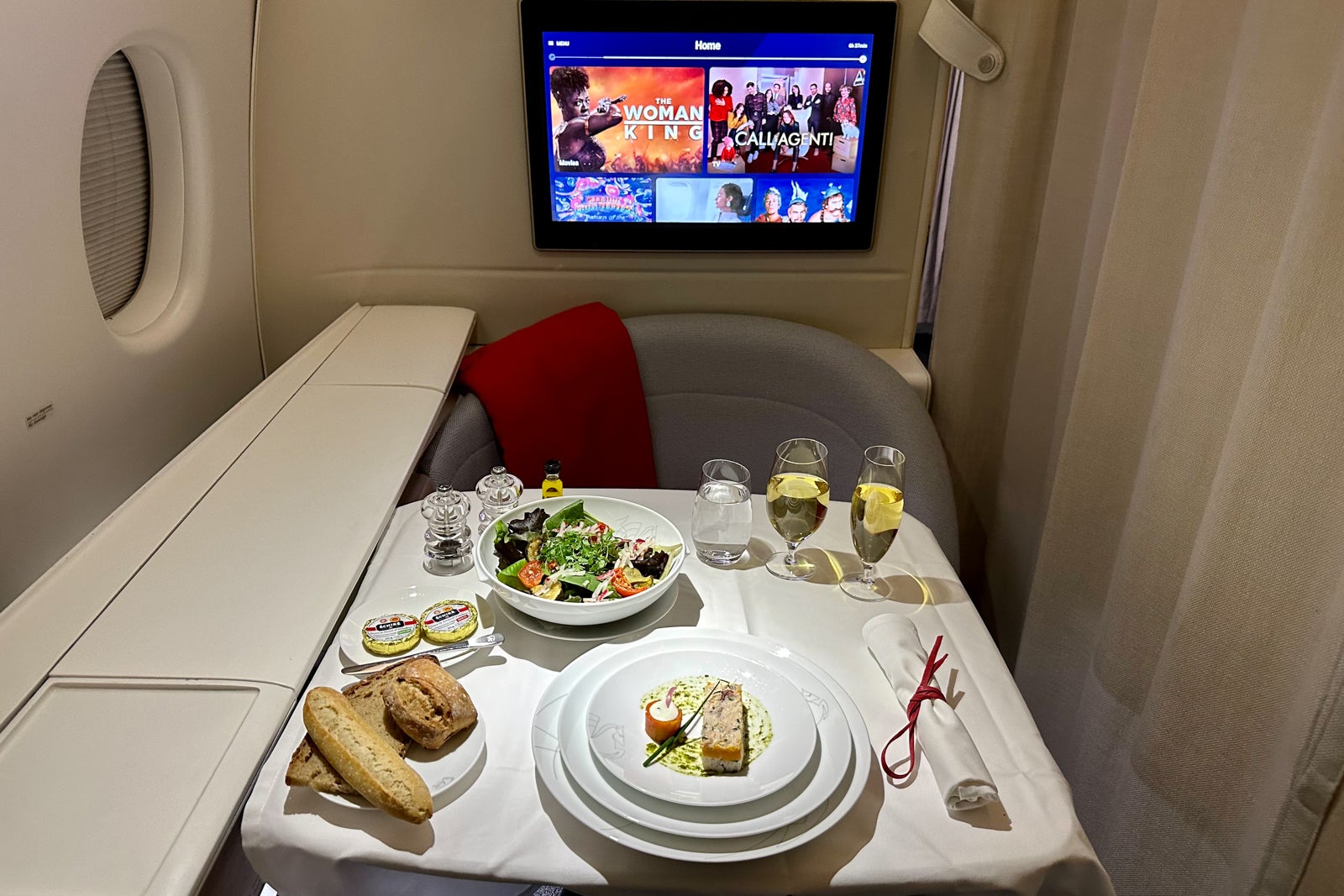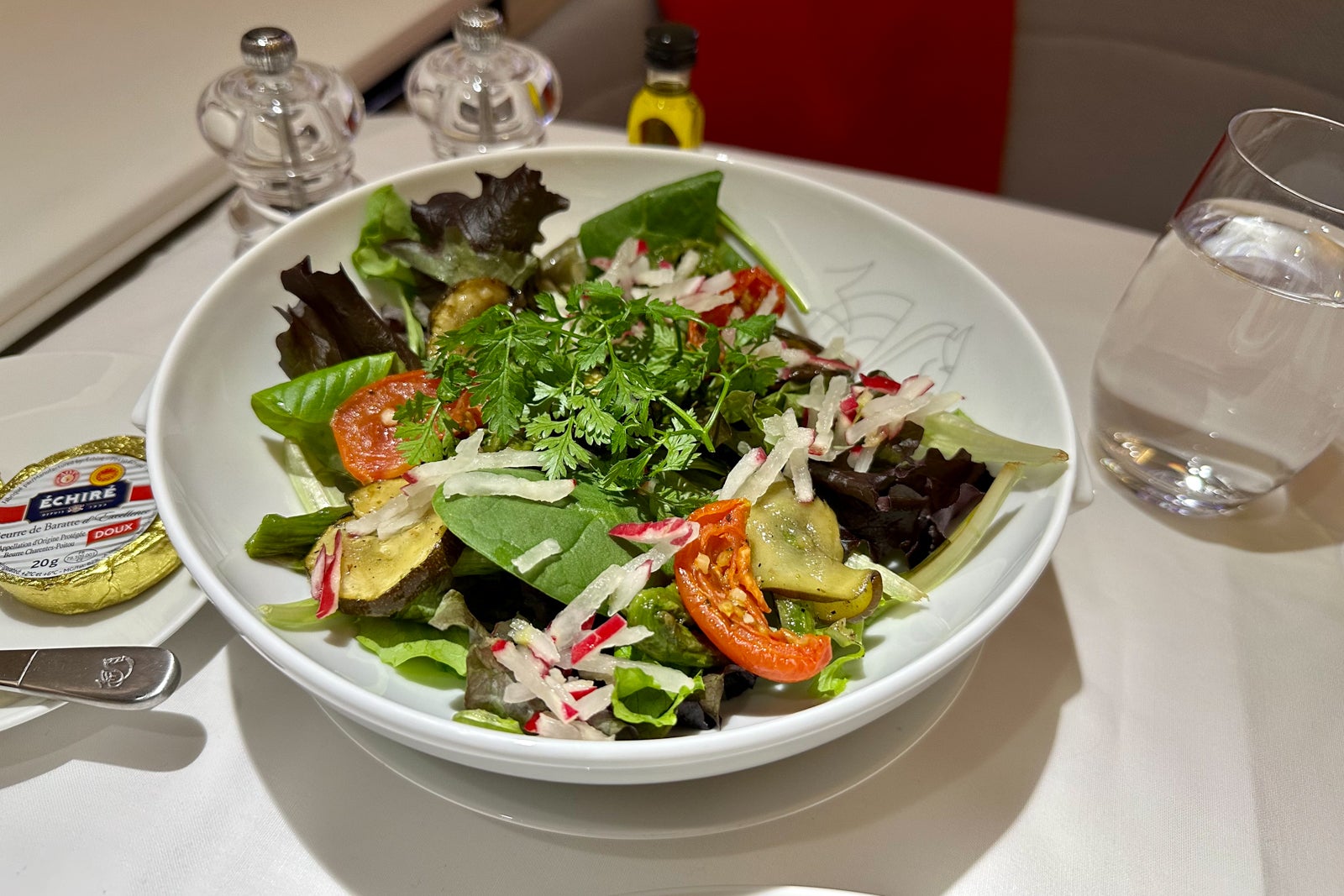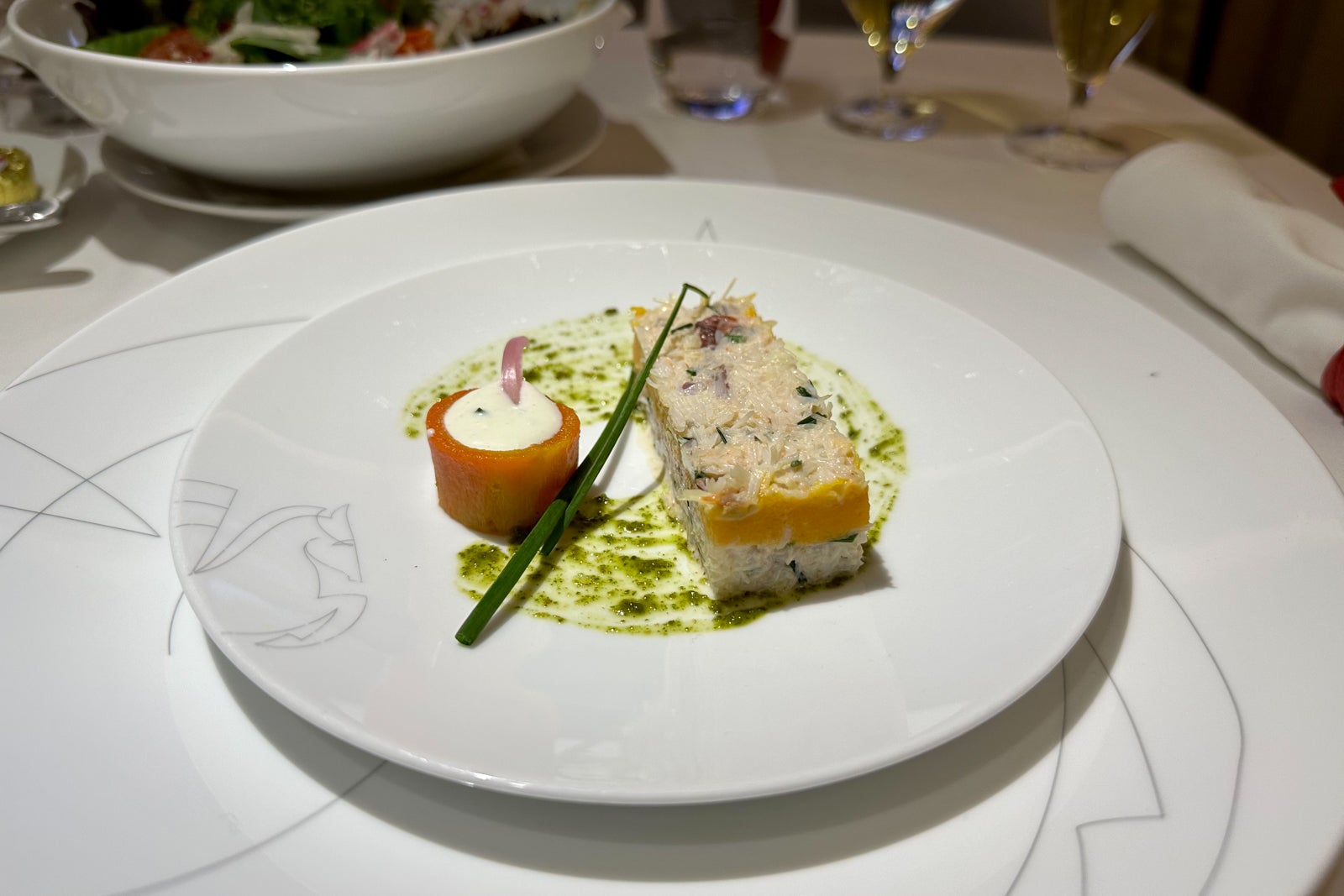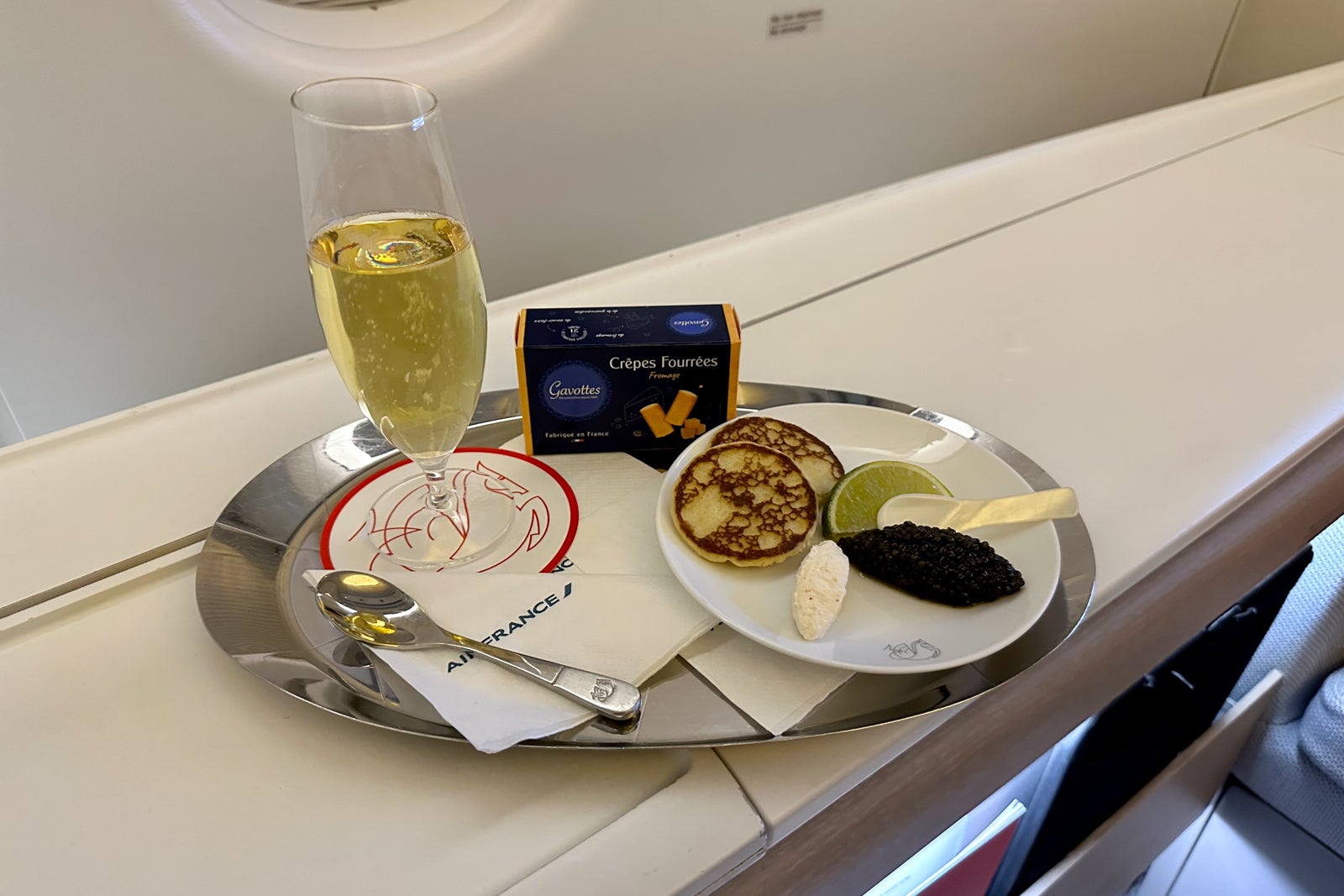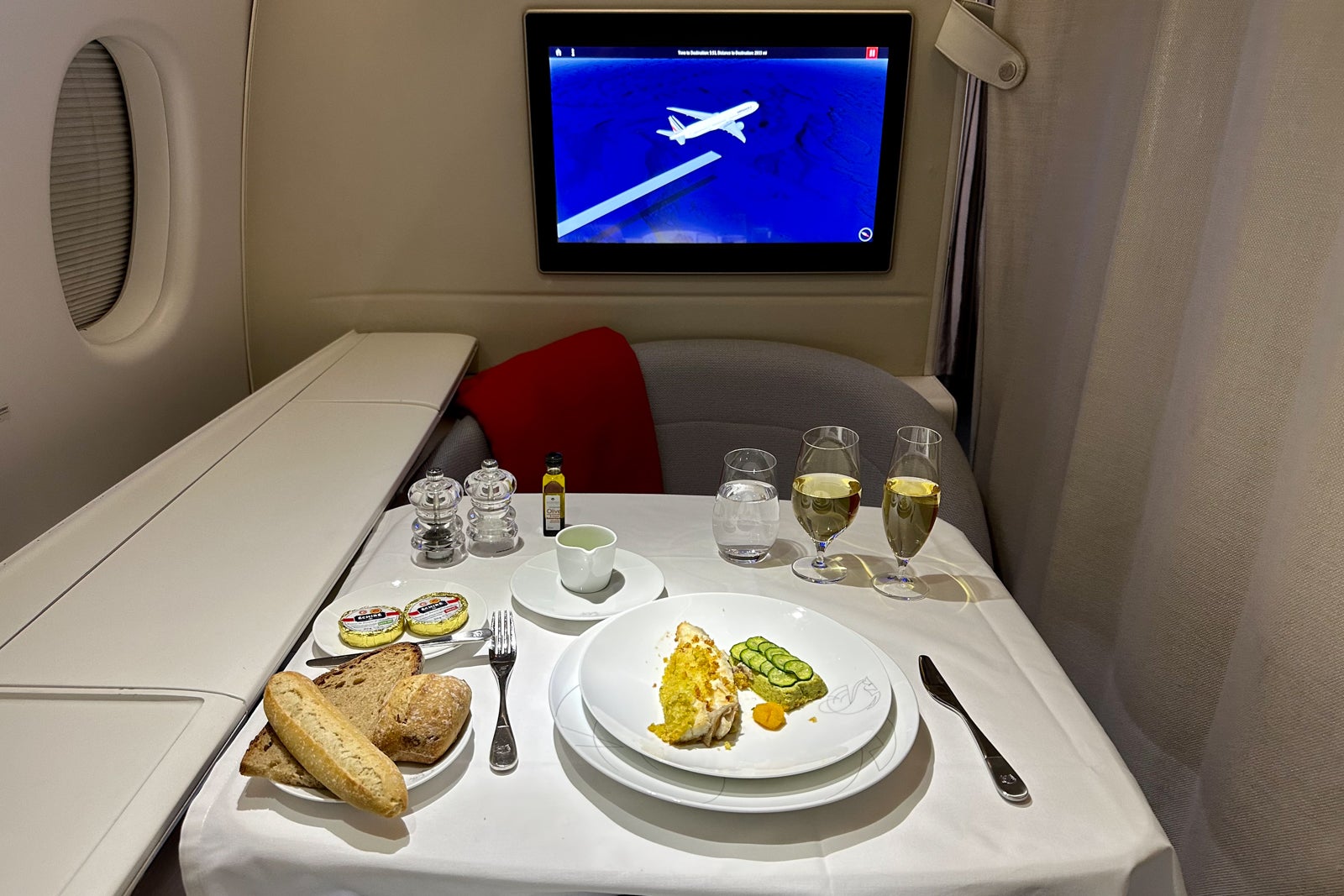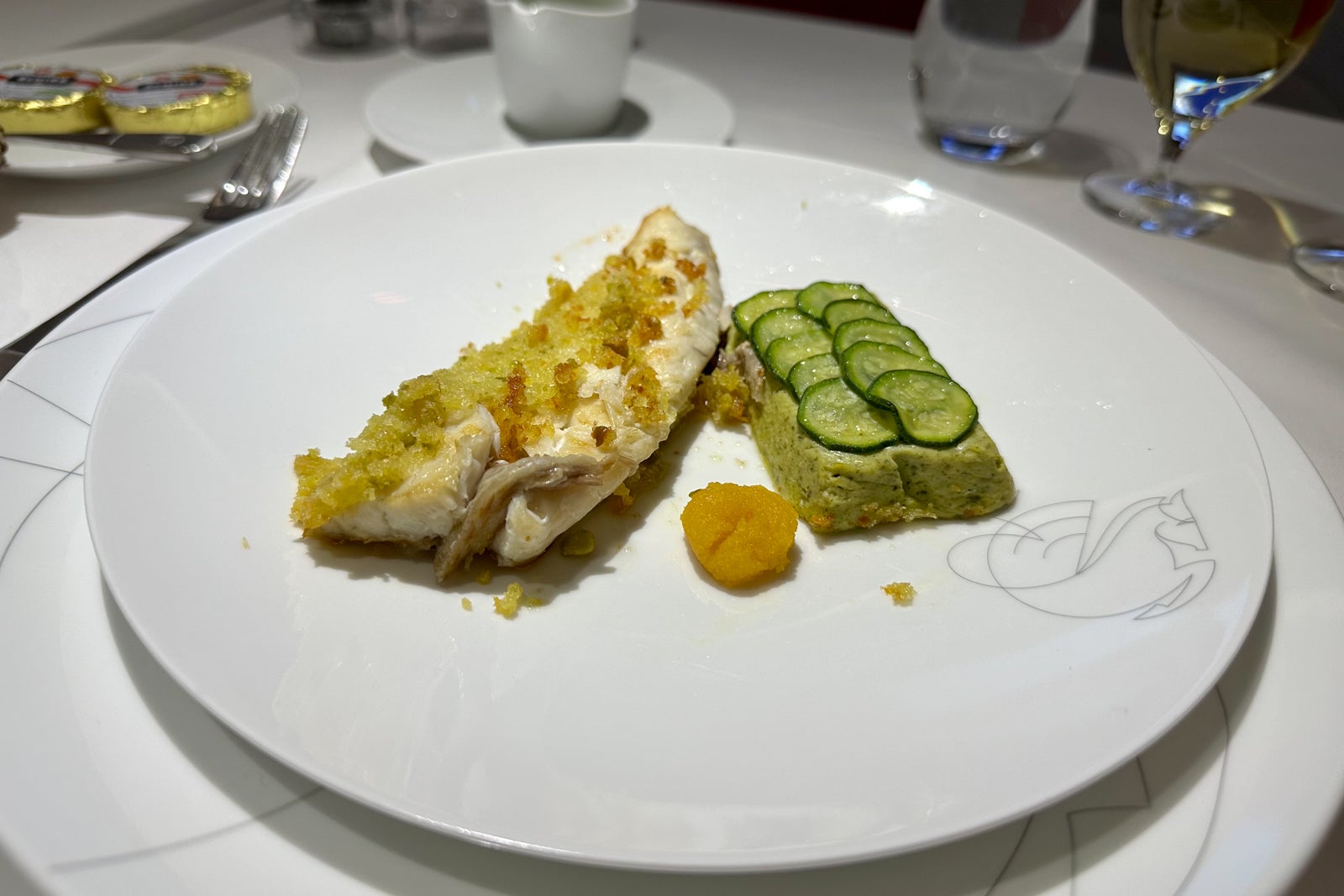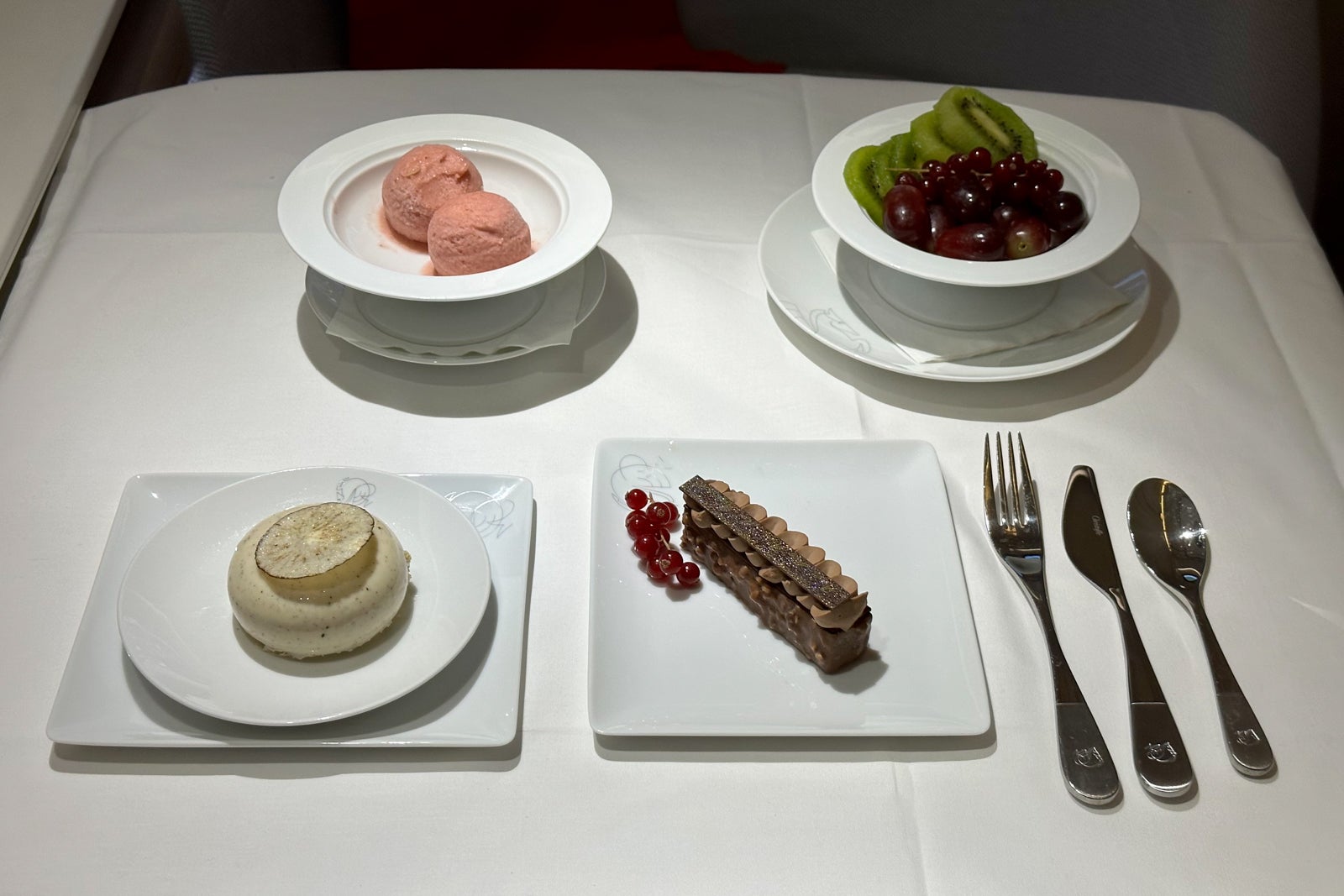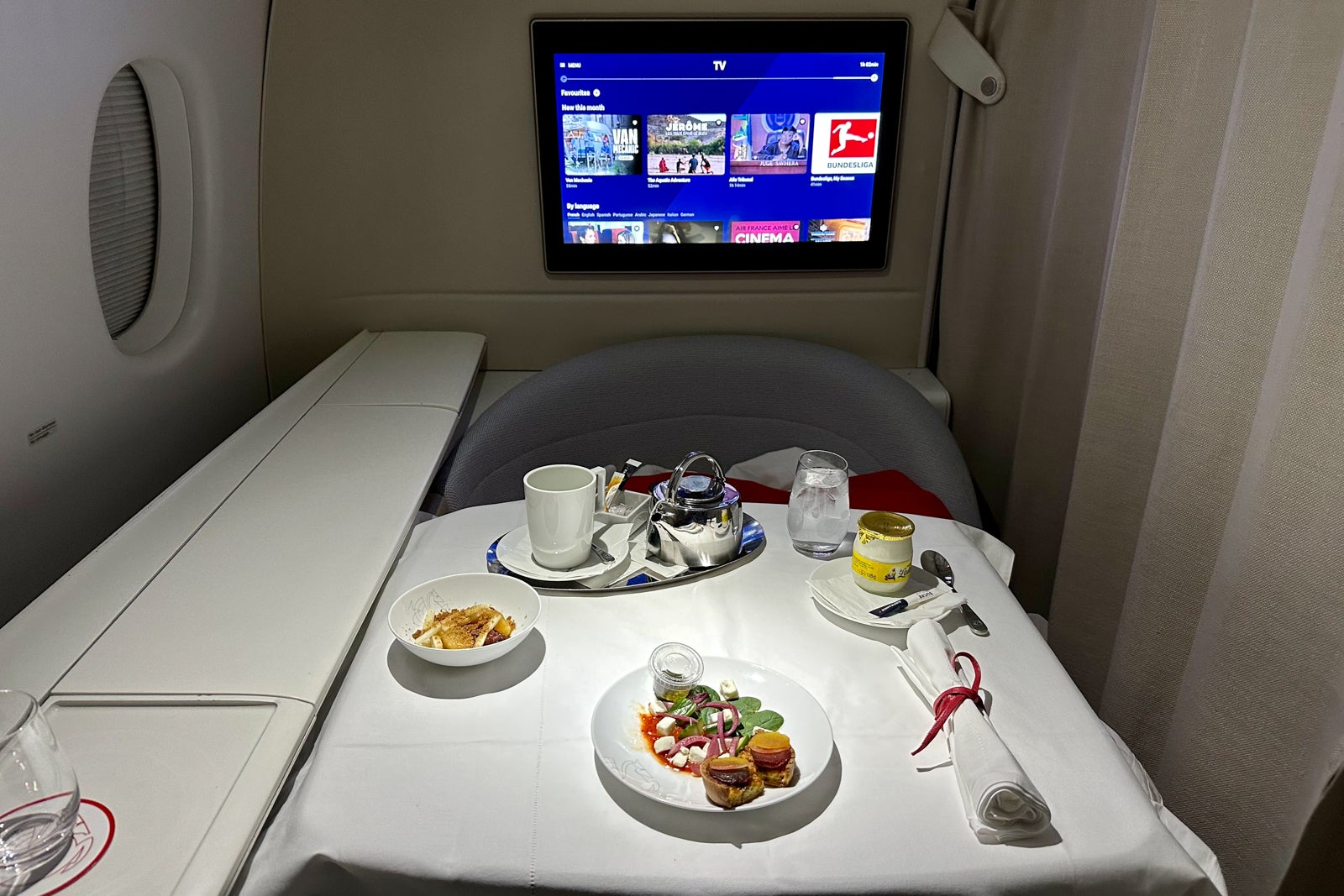 While the caviar and create-your-own-salad service could've been replicated on other airlines, I thought the crusted sea bream was the real highlight. The fish was prepared perfectly with just enough butter and seasoning, including a delectable seafood and tarragon sauce.
Meal presentation
Not only was the food delicious but it was also presented as if I were dining in a Michelin-starred restaurant.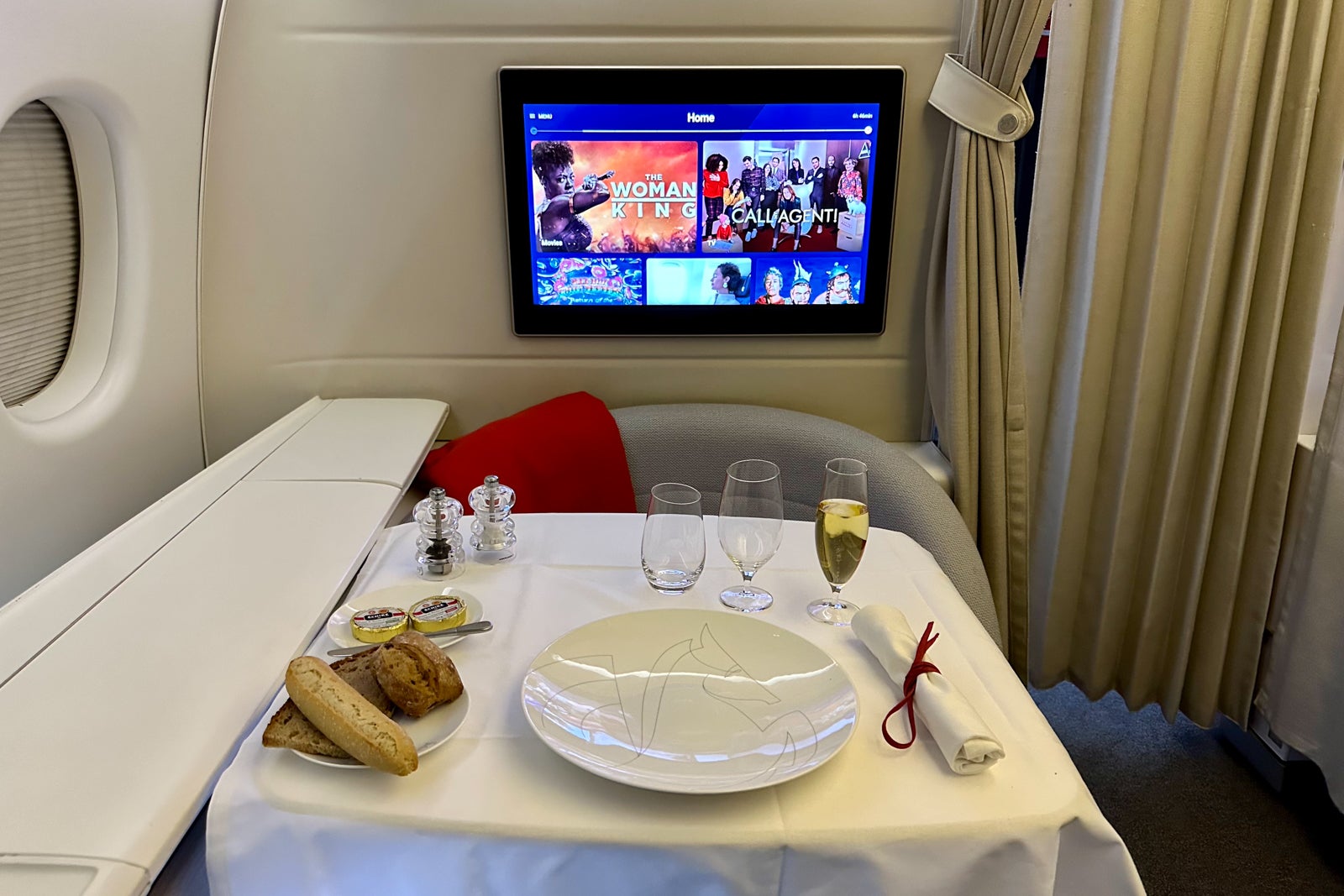 The caviar and Champagne courses were both served on silver-plated trays that fit perfectly on the 14-inch-wide side table. My table was set with a freshly pressed tablecloth and a winged seahorse charger that I wish I could've taken home.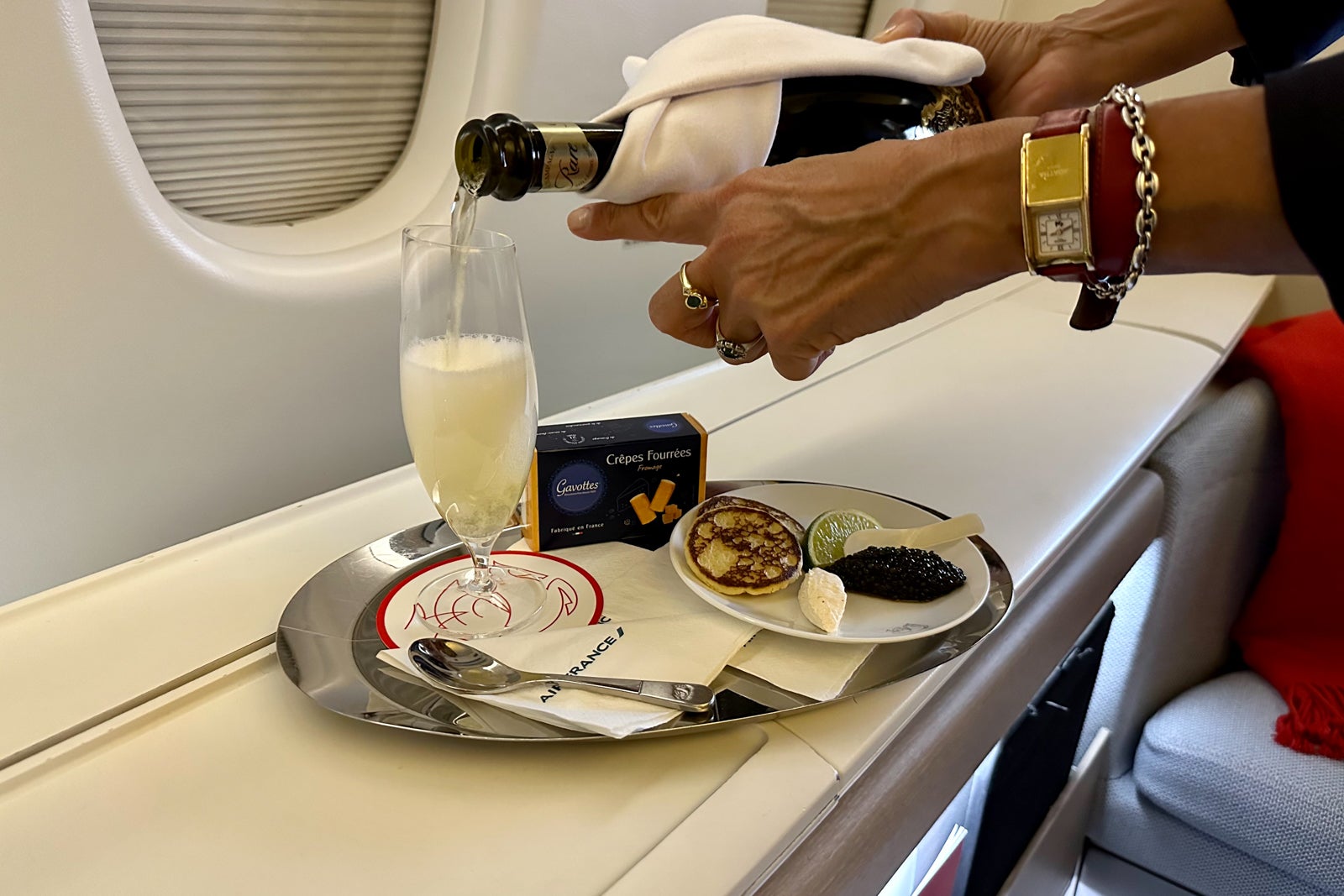 The flight attendant brought the entree to my seat covered with a cloche — a fancy touch that felt decidedly French and first class.
The service
With just four first-class seats and specially trained crews, you're nearly guaranteed to have a memorable service experience in La Premiere.
The two first-class flight attendants on my flight, Sophie and Valerie, couldn't have provided more polished service — all while remaining friendly and approachable.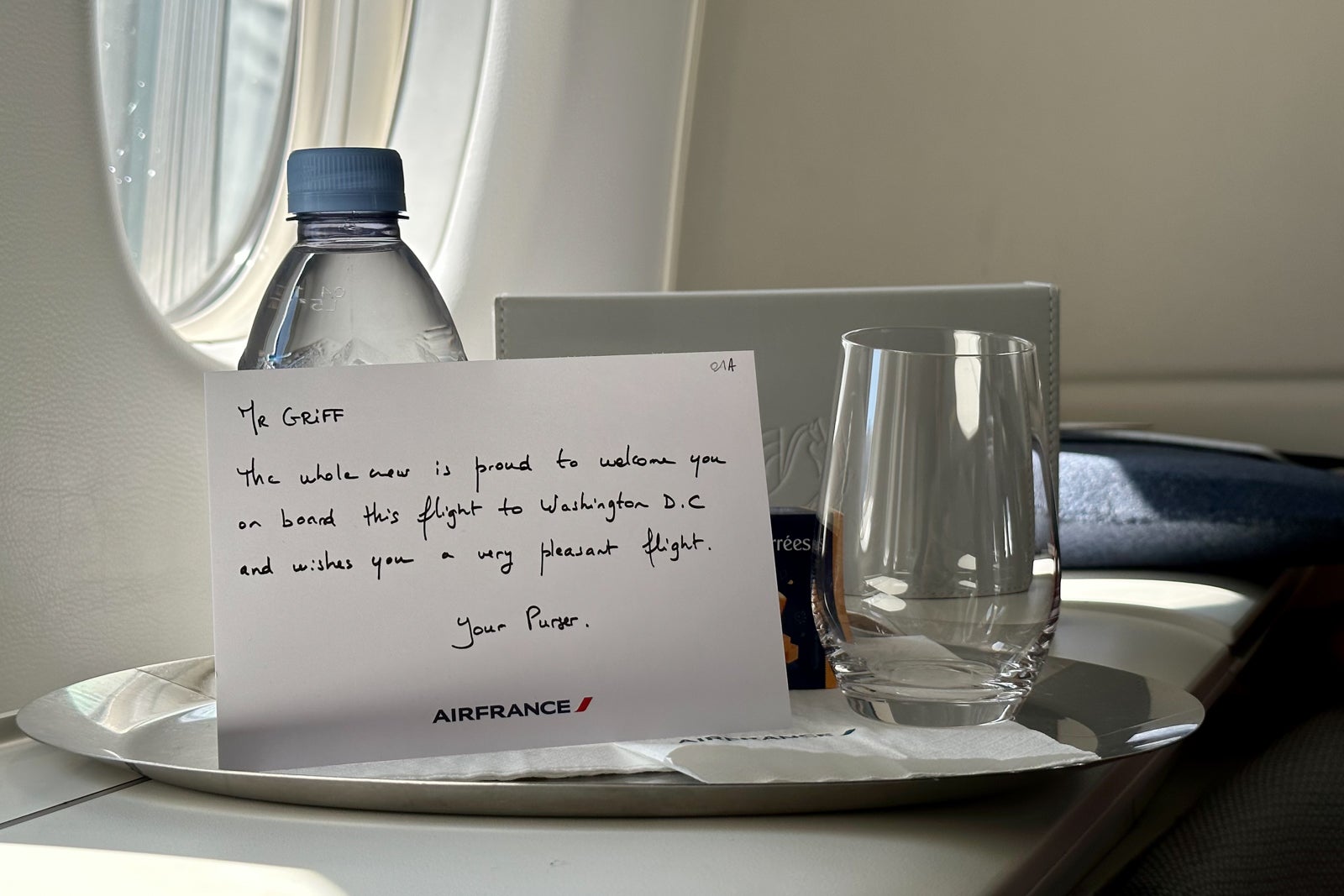 They both took care of every need throughout the flight and even answered the call button within 15 seconds.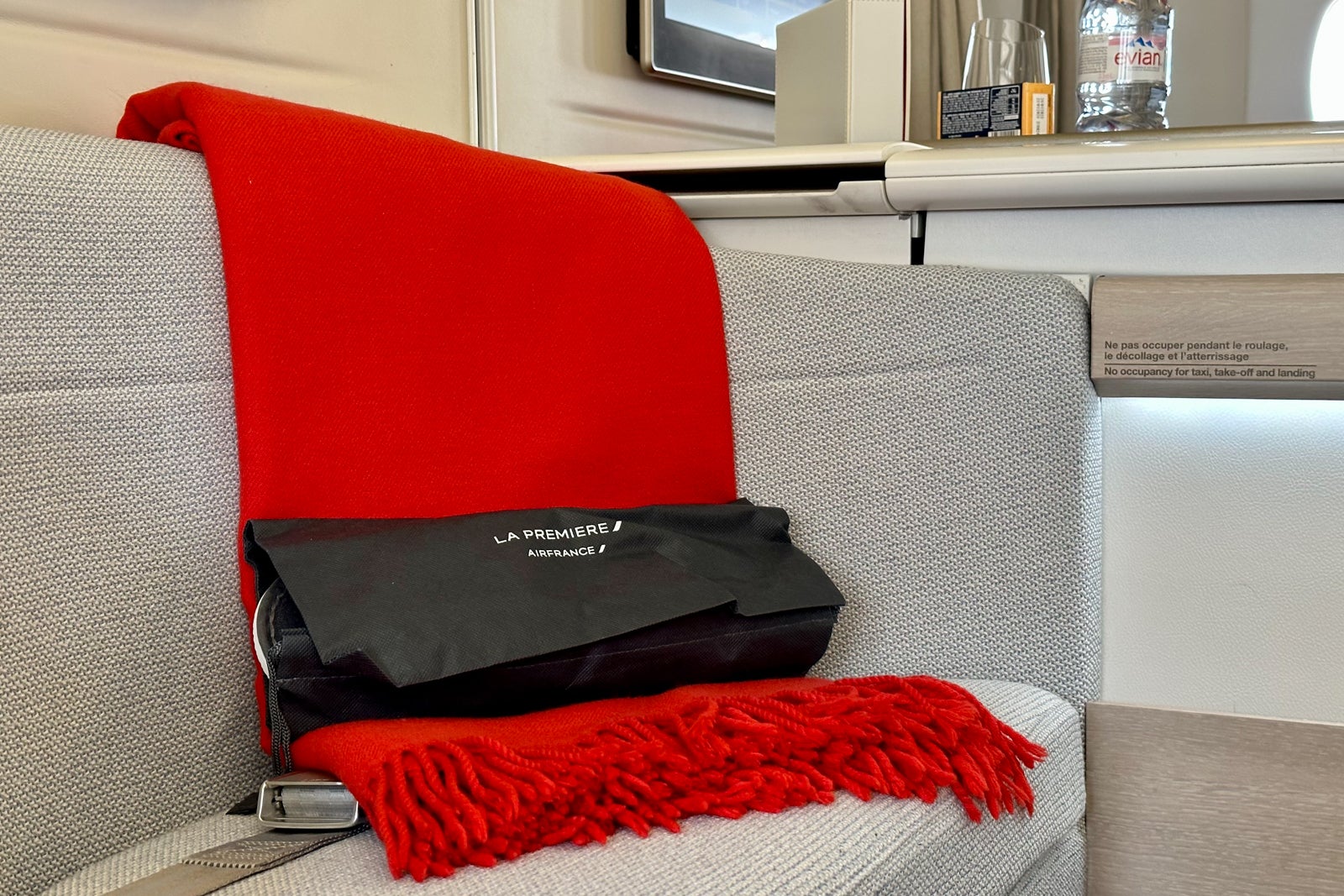 It may not have been as over the top as you'd find on Emirates or the omotenashi you'd find on ANA or JAL, but my service experience in La Premiere matched what I'd expect from a chic French bistro or the Four Seasons in Paris.
Unlimited free Wi-Fi
Flying in La Premiere costs a pretty penny, even if you decide to upgrade at the last minute. My upgrade cost 1,639 euros (about $1799).
As such, I was impressed by how well Air France integrated the first-class experience into its onboard Wi-Fi portal. The airline had a specific callout for free internet for La Premiere passengers. After entering my booking reference number and last name, the service instantly launched a complimentary Stream pass on my phone.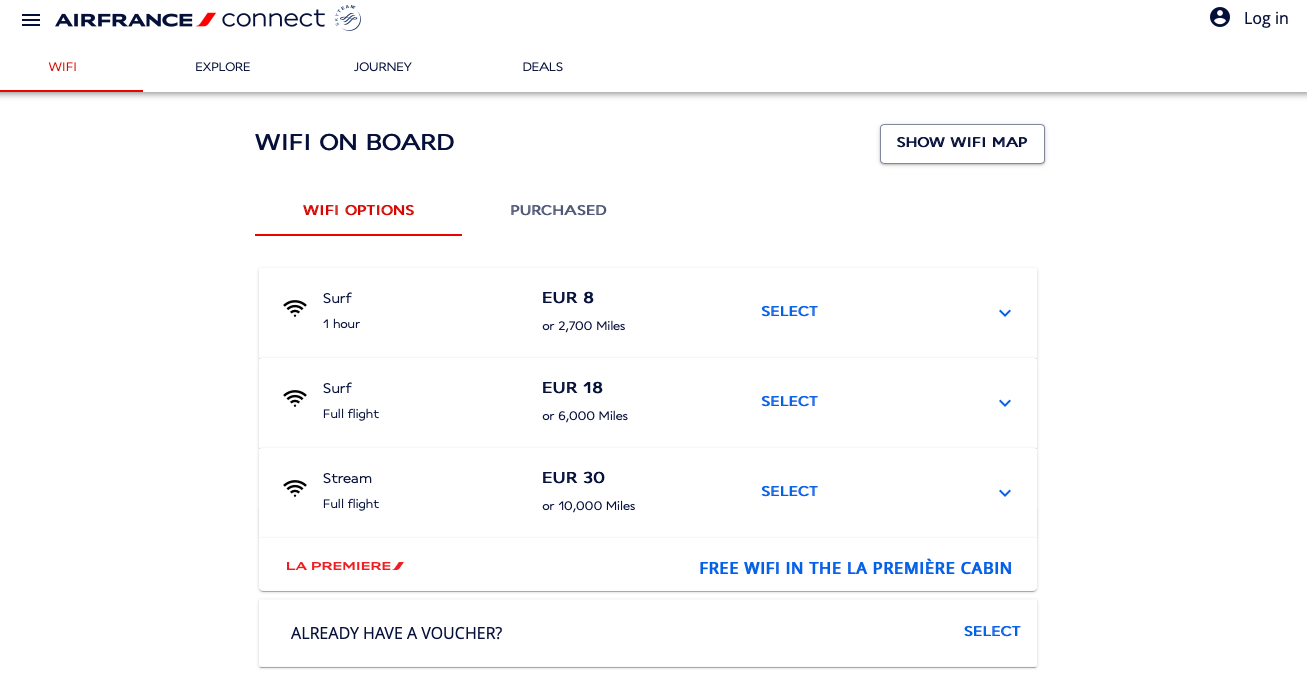 Better yet, I connected to the internet with my laptop later in the flight and had no issues activating a second free Wi-Fi pass for my additional device.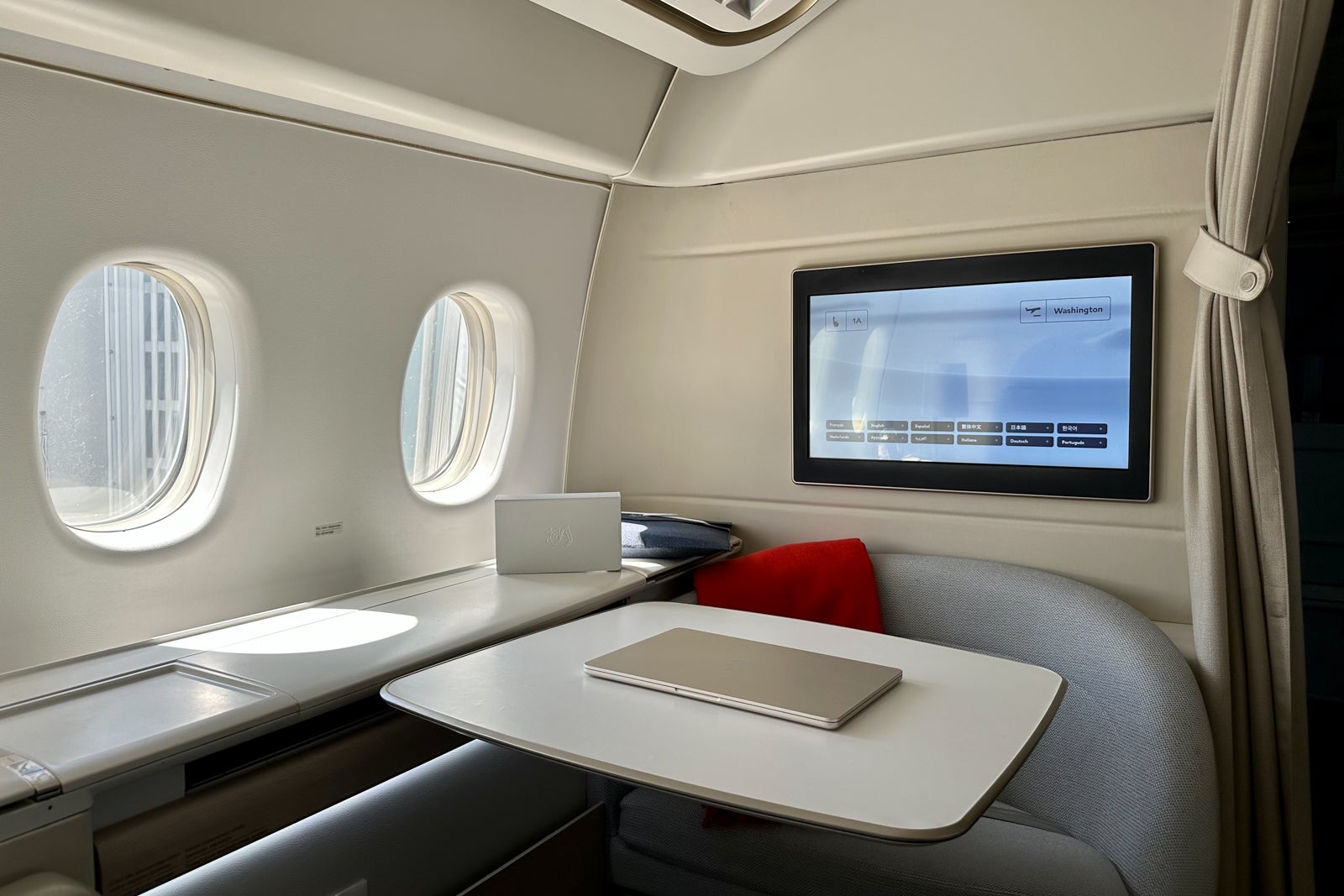 Sure, most La Premiere passengers can afford the 30-euro (about $33) internet package, but it's the nickel-and-diming that Air France wants to avoid. Once you've paid for a ticket, everything is included, even internet access.
Related reading: